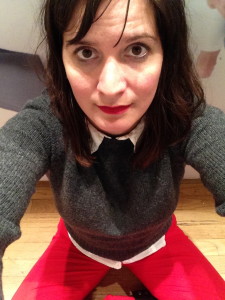 I'm Kasey, I have a PhD in Developmental Psychology. I still don't know what I want to be when I grow up. I've always thought tiny houses look so idyllic and cozy…then I remember I HAVE a tiny home. It's not an adorable cottage in the woods with loft space – but it IS 700 sq feet with four people and too much stuff.
There is no work life balance. There is work and then there is the rest of my life. I strive to yell less at my kids. After years of neglect I've rediscovered my sewing machine and reading for fun. I love my container garden in the spring and summer. Weekends are family time for walks around the city and hanging on the playground with the kids. I am not so great with the domestic things like cleaning and cooking, I don't do dishes. I will however do all laundry.  That's the deal. I love ice cream, really love ice cream. I grew up on a farm in Indiana.  Moving to NYC by myself in 2005 was my big adventure. Since being here I've changed careers met (2007) and married (2008) my husband and become a mom (2011; 2014). On to life's next adventure.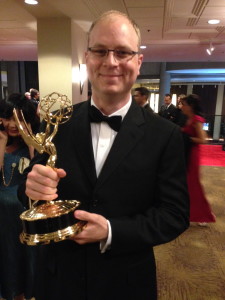 Rob is an Emmy Award Winnng Animator and Director. You can see his work on PBS's Peg + Cat. You can find more about him at his websites Slippery Rock or blog – although all are sadly out of date. He has many hobbies the current ones are 3D printing and a telescope. Rob spent 6 months as a SAHD and totally gets why the apartment is a wreck, for this I am grateful. Rob does 90% of the cooking around these parts and the dishes. I am really lucky to have found such a wonderful guy.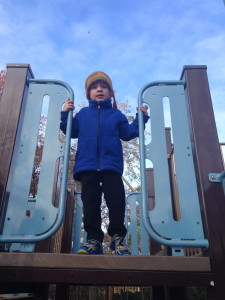 Simon joined us in 2011. He attends our local public school. He is heavily into video games, Minecraft, and Legos – and all the toys that come with these. We also spend as much time as we can at the neighborhood parks and exploring new "far away" parks around the city. The Hall of Science is his favorite museum and we go at least once a month.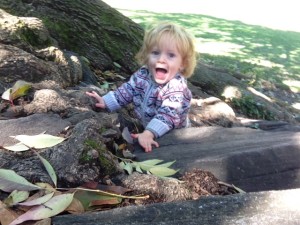 Caleb joined us in 2014. Caleb lives life at an 11. He is the happiest of happys or the saddest of sads and the sweetest boy. He will often run up to us just to say "ELO!" and give a kiss. Caleb loves Ghostbusters and Harry Potter and most everything else his big brother does.
Mr. Theodore Monkey was Rob's pet rabbit.  We are not animal people, Monkey was a gift.  If you get nothing else from my blog hear this – DO NOT BUY PETS AS GIFTS. After a long life he left us in 2016. We are now a pet free family, much to the dismay of our kids.