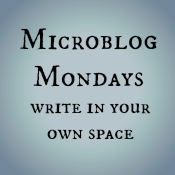 Rob has watched video podcasts for years, and there were a few I watched with him, but I didn't have my own podcasts until I heard about Serial last fall. Thank you Twitter. I downloaded the podcast app and we listened to the entire series on our drive from NYC to Indiana and back over Christmas. I have a few others I listen to, one about kids and tech, On Being (spiritual), and the Gilmore Guys.
Gilmore Guys is a podcast where two guys (in their 20s) are watching every episode of Gilmore Girls (one of my all time favorite shows) and talking about them. I binge listened through the first couple of seasons to get caught up and honestly, I think it was ok that I skipped a few of the first season episodes as they were still finding their stride. Overall I like listening, they make me laugh. Sometimes they make me hate the show a little as I never watched it critically to talk about. And I always want to respond to something they say either because I agree completely or that I had such a totally different take on a scene or situation.
Then they did a live show in LA. Then at the ATX Festival in Texas. And tonight, tonight is the first of three live shows in NYC and I have a ticket. I'm going by myself (some social anxiety about that) and am totally excited.
If you had a chance to go see a podcast recording live, what would it be?
Also, if you like Gilmore Girls, you should listen to the Gilmore Guys.
***
Not sure what #MicroblogMondays is? Read the inaugural post which explains the idea and how you can participate too.