The spring has brought lots of family fun and the continuation of "Adventures" around the city. Simon loves to go on Adventures – which can be just about anything new or travel worthy. To get around the city we've been making good use of the MacLaren (lightweight stroller) for one kid and wearing the other.
Simon was worn in the Ergo his first 15 months of life, then when I got a Kinderpack, the Ergo became Rob's. With Caleb I fell in love with the cozyness of the Moby wrap and have caught the woven wrap bug. I bought a long one (above) and made a shorty from a tablecloth. To break it in and make it softer to tie we did some hammock play.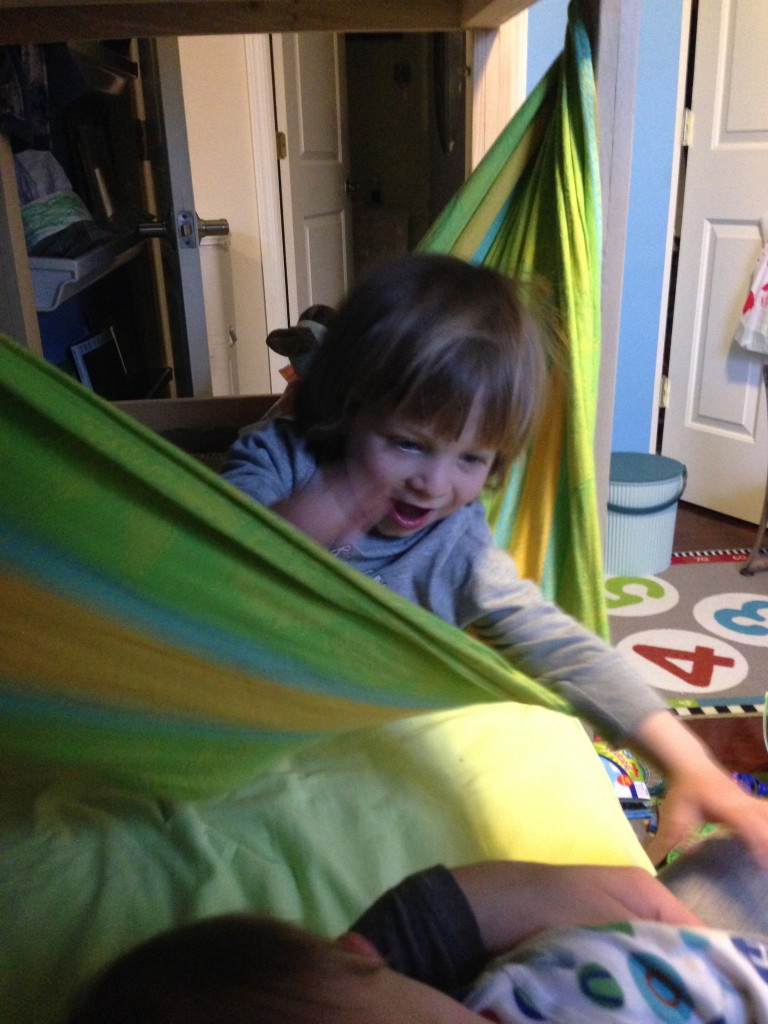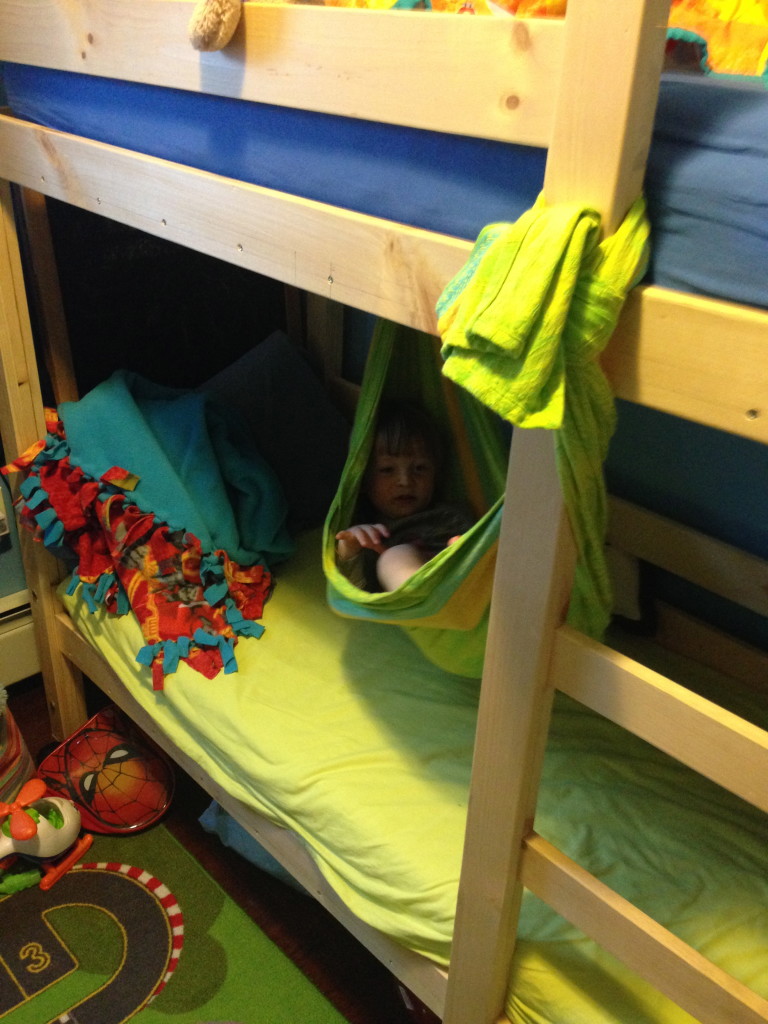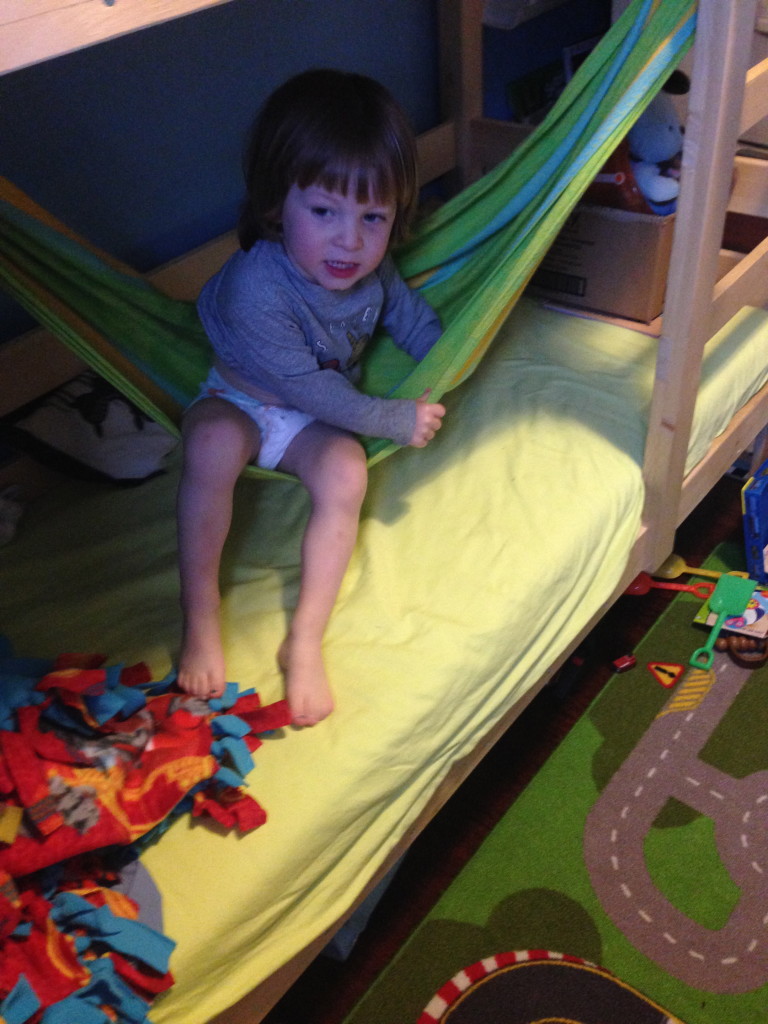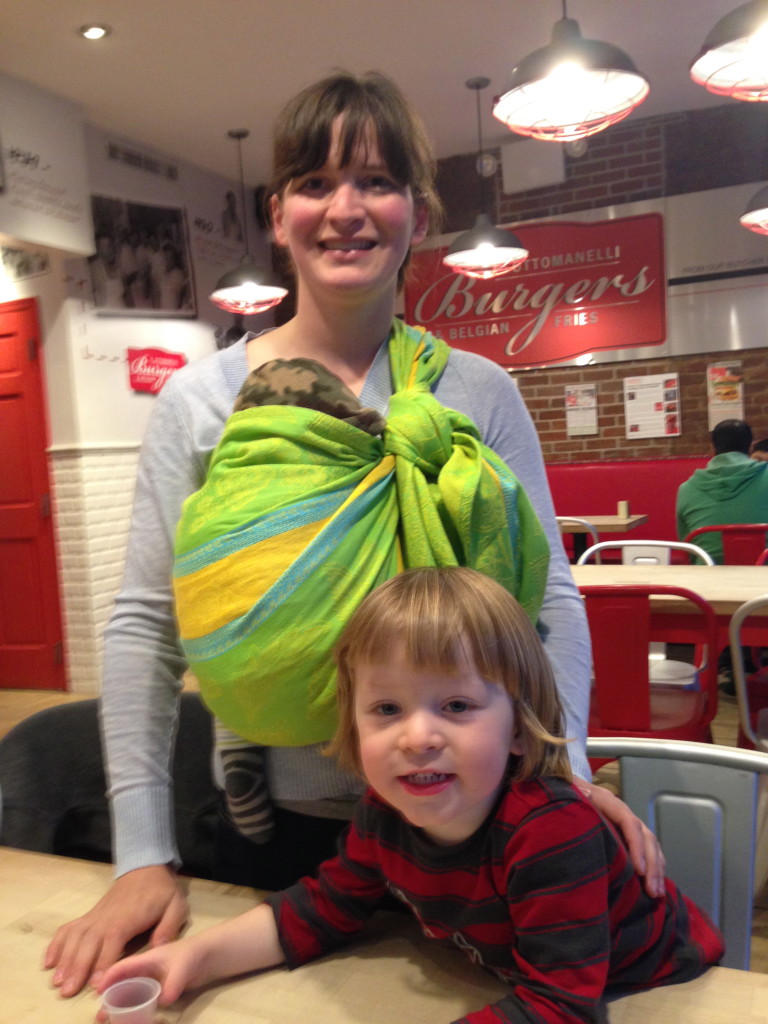 Oh the love of babywearing. And Simon is getting back in on the action saying HE wants to ride in the backpack and Caleb wants the stroller.
Some of our recent adventures were visiting the Intrepid Museum, brunch, and Simon's first movie. Rob took Simon to the Intrepid last fall, but I'd never been.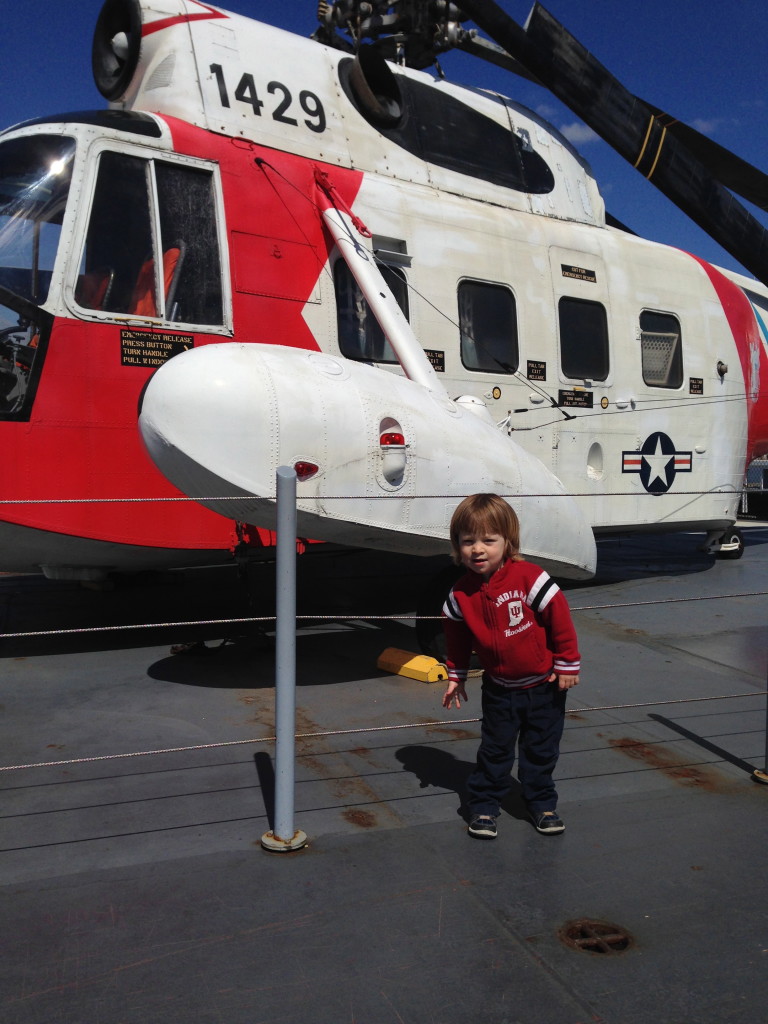 So we packed up and traveled cross town to the pier. Simon liked the Helicopters and the Space Shuttle Enterprise.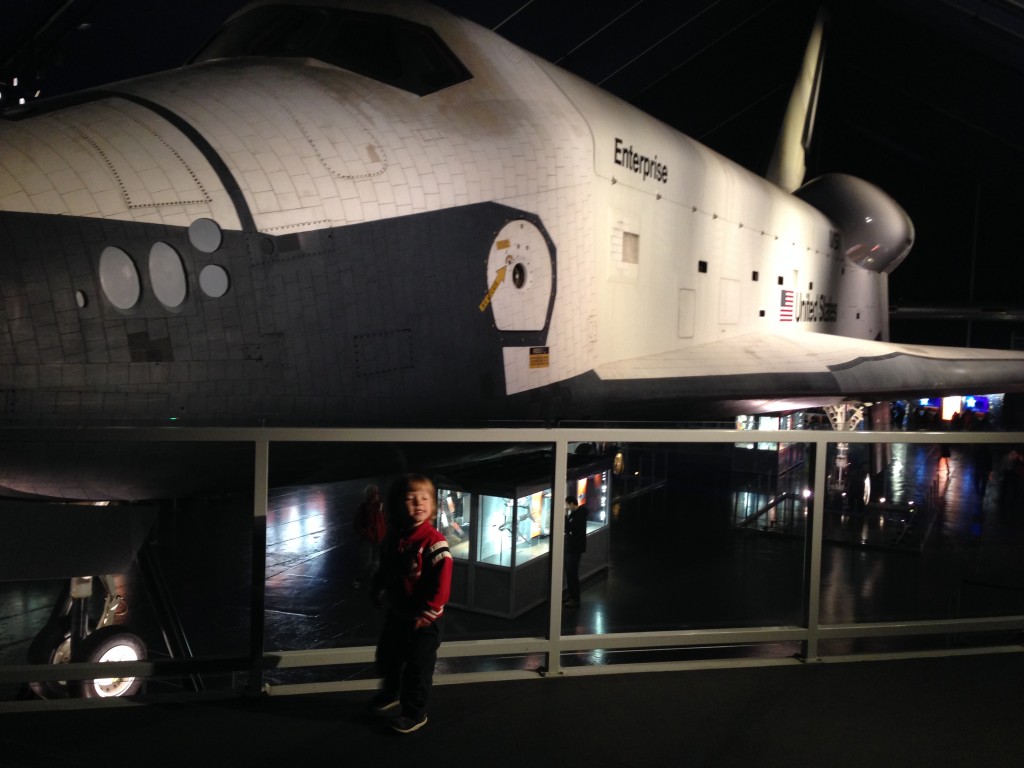 We went inside where Simon got to crawl in a helicopter.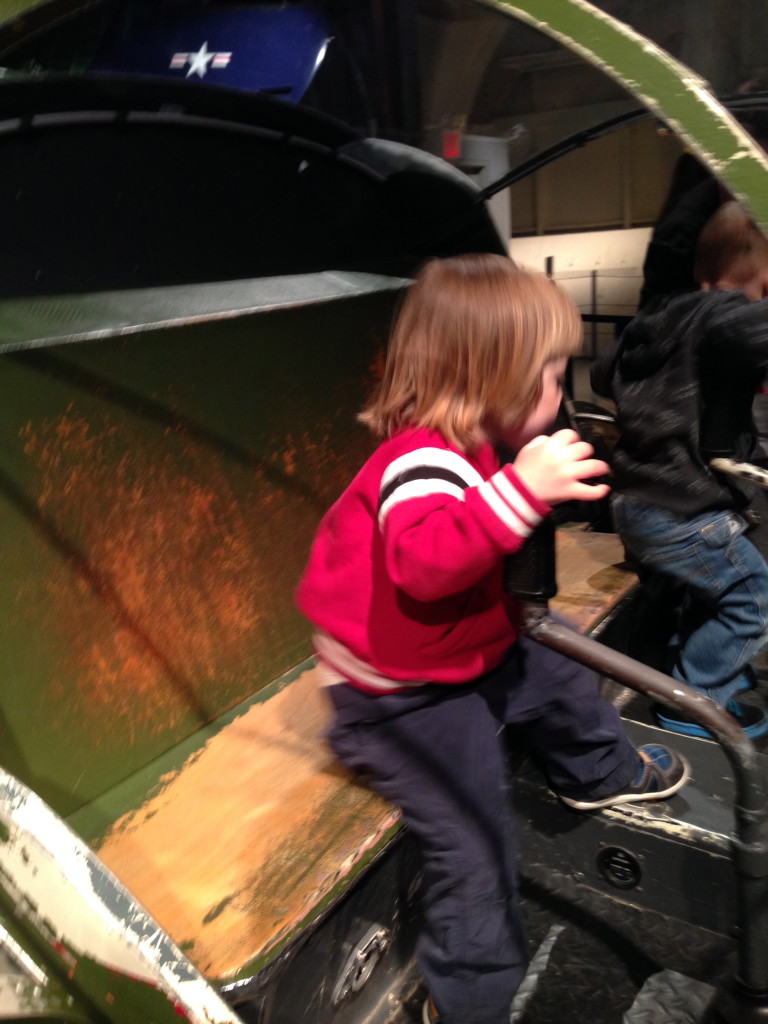 Rob and I want to go back sans kids to tour the submarine and the Concord.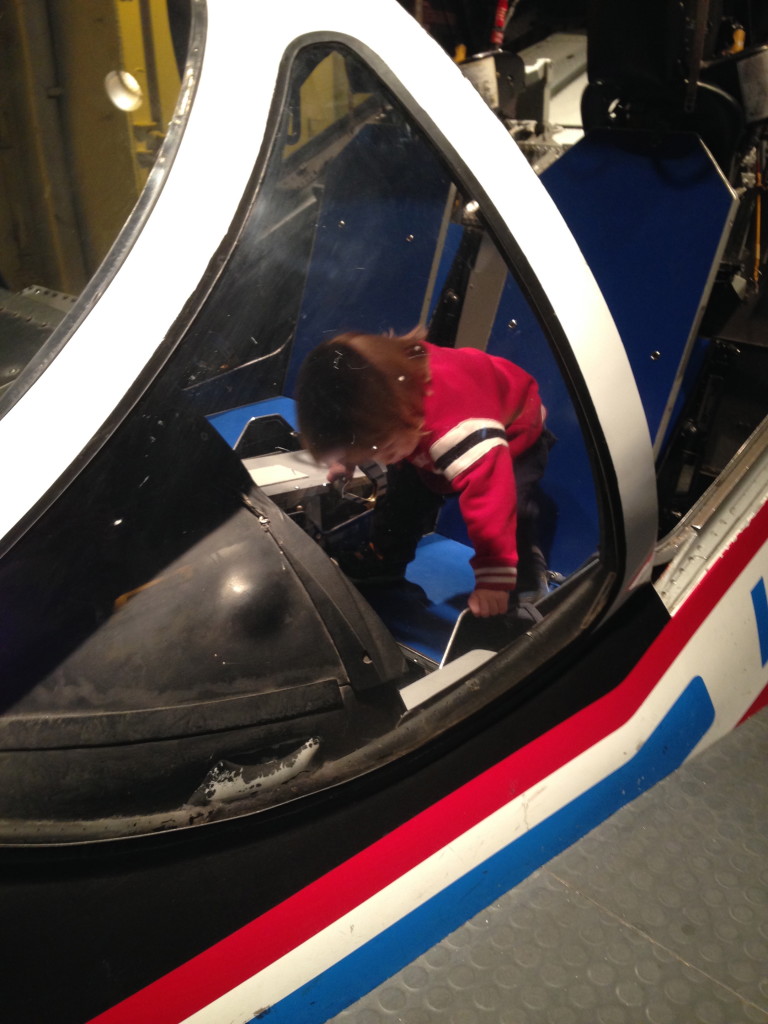 Brunch isn't really a novel adventure, but it is a family tradition and our favorite meal. Rob and I did have brunch at our wedding after all. This is Caleb's second brunch – both at Queens comfort which is our absolute favorite. Our rules are get there early and order fast.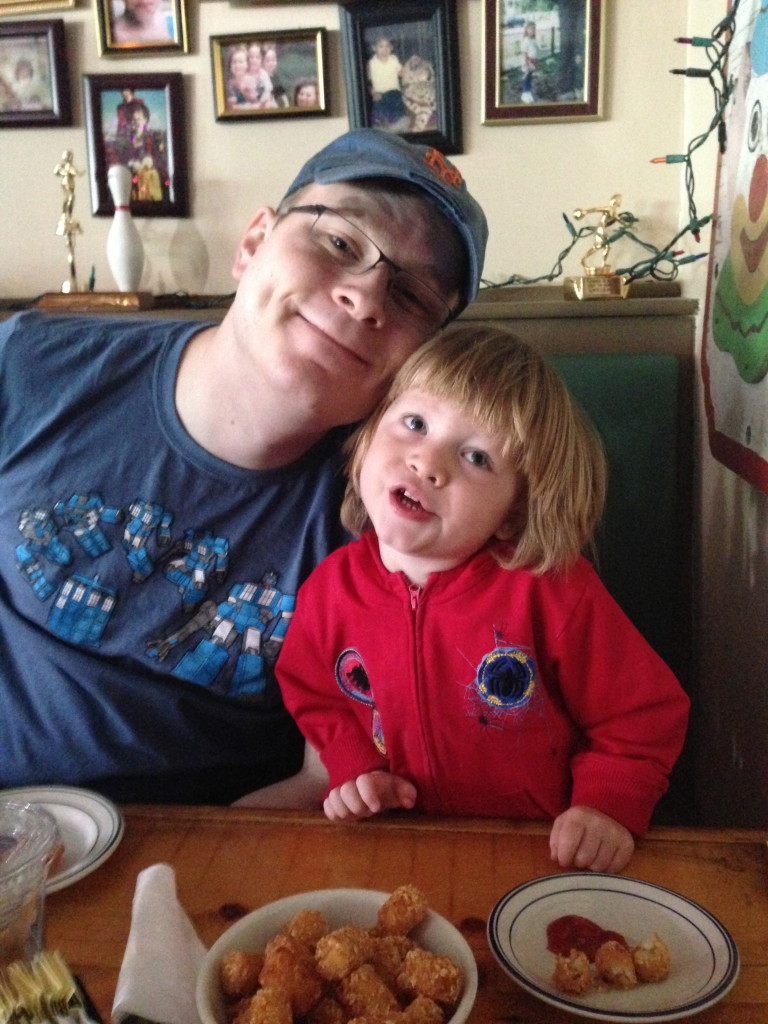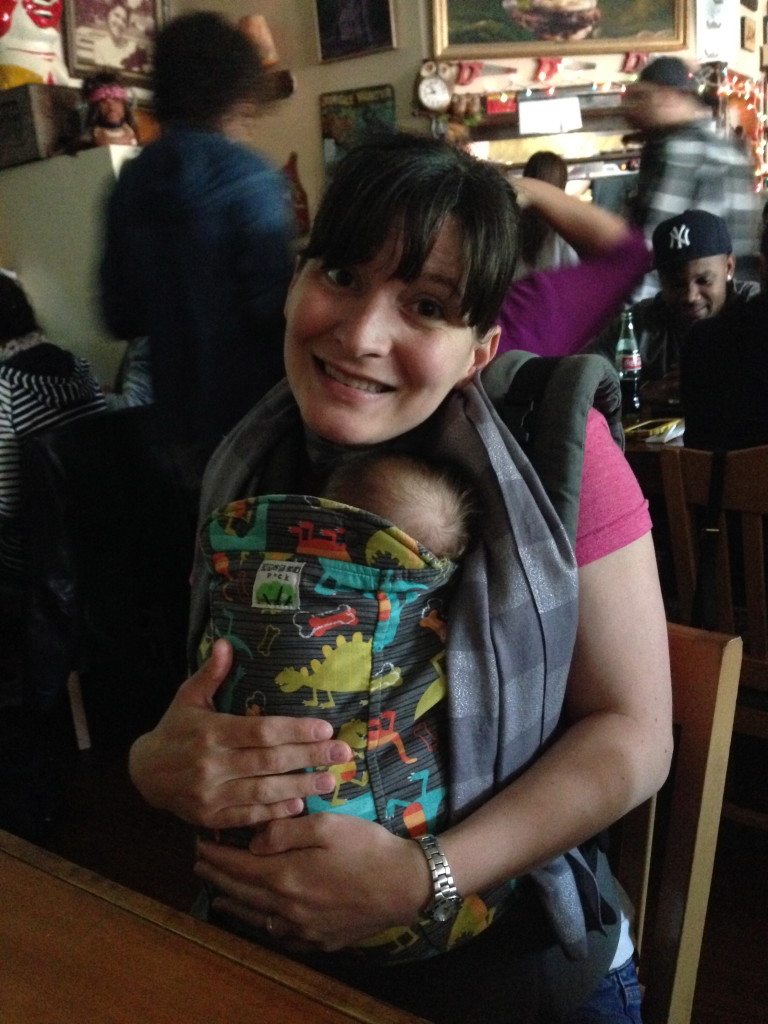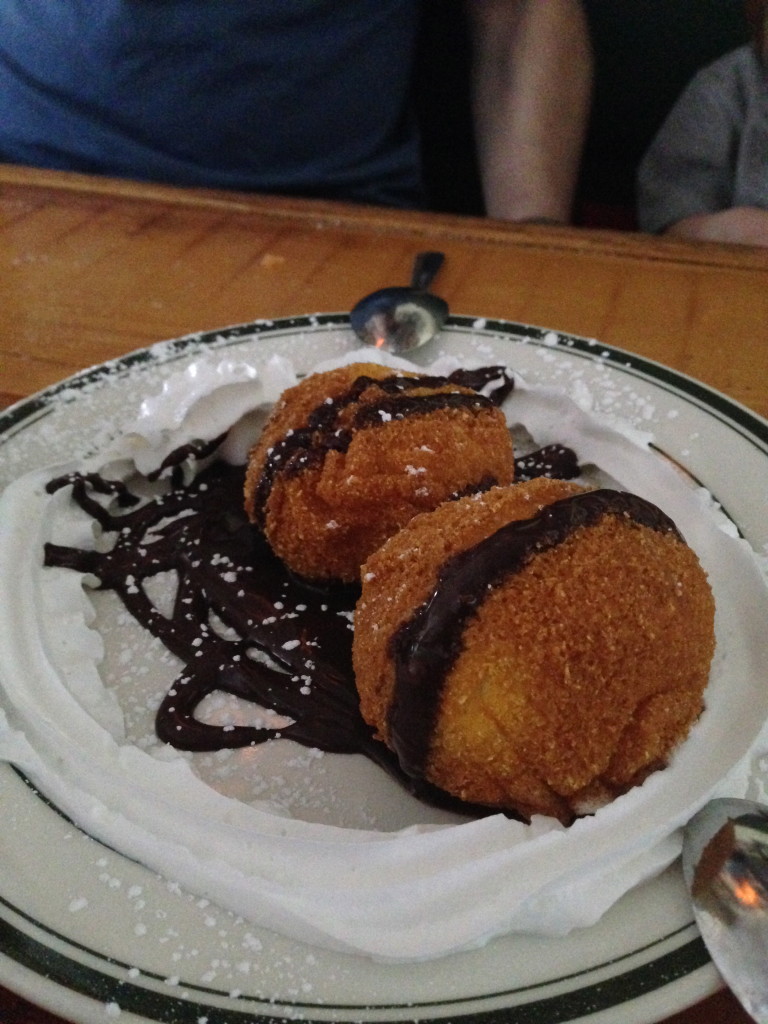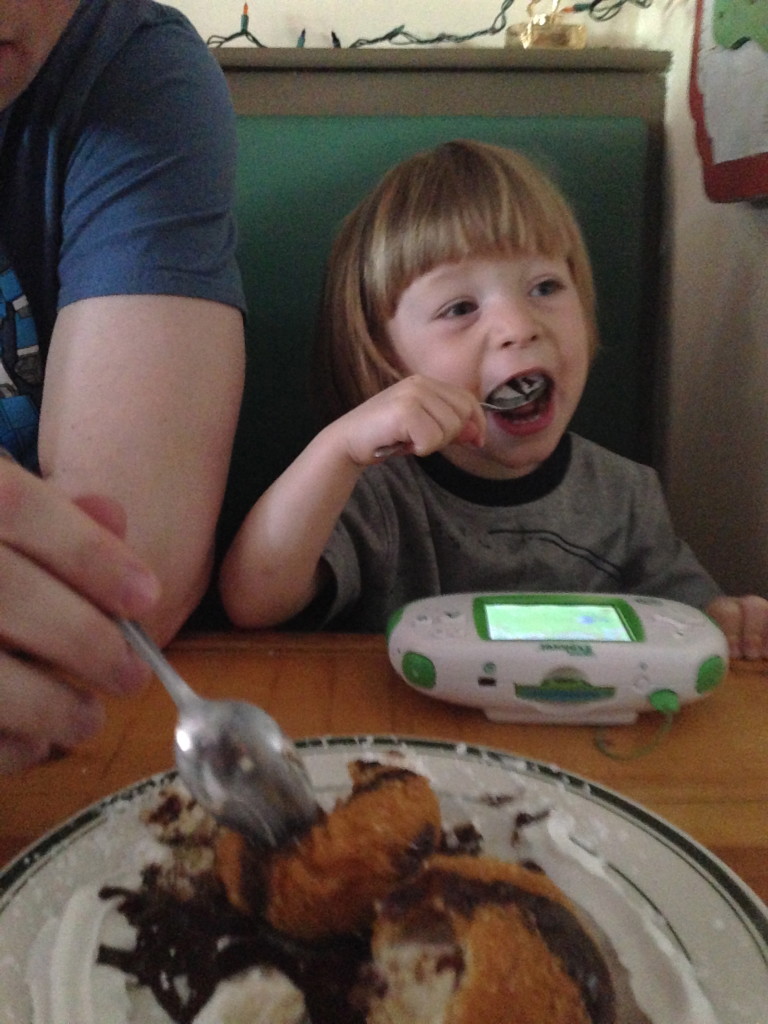 Rob took off / worked from home last week while I was at my workshop. Since Simon is home on Mondays they went to the local cheap theater and saw Simon's First Movie, Rio 2. He liked it and since the theater was empty – one other mom and kid – Simon could ask questions and run around and Caleb could fuss without a problem.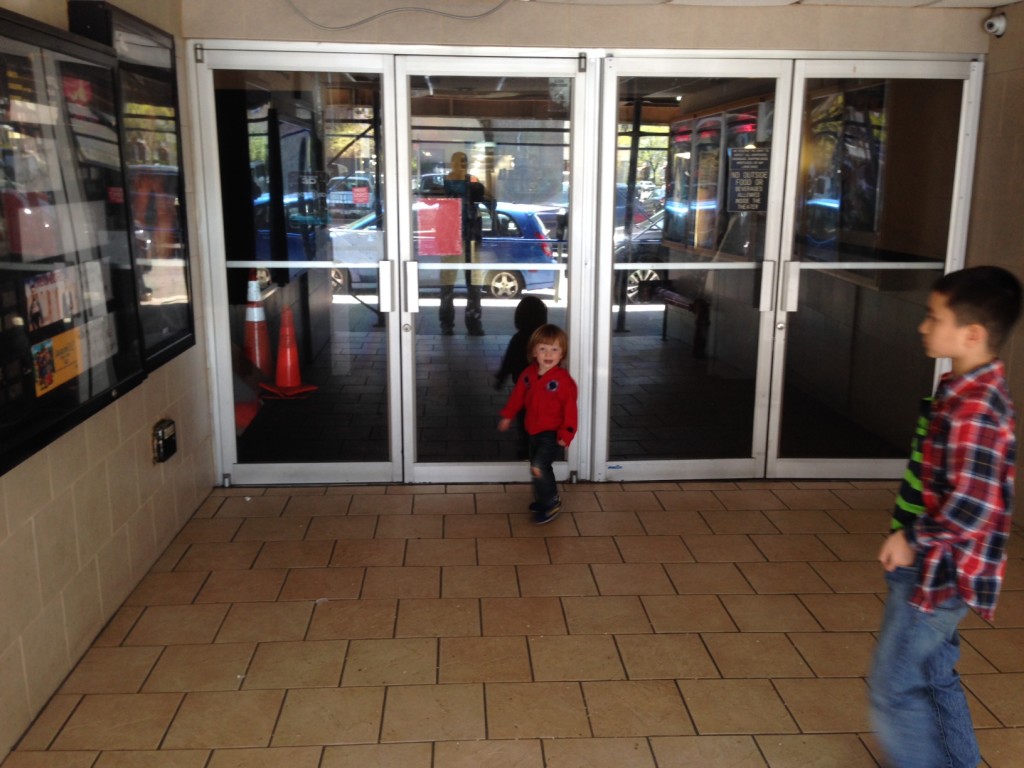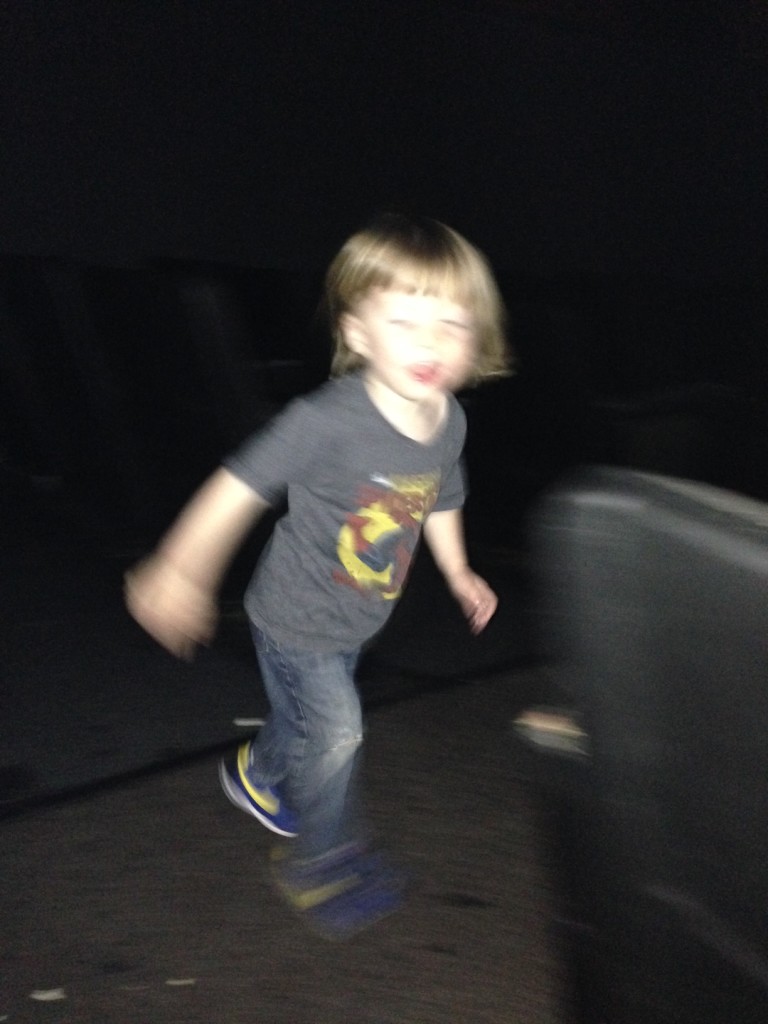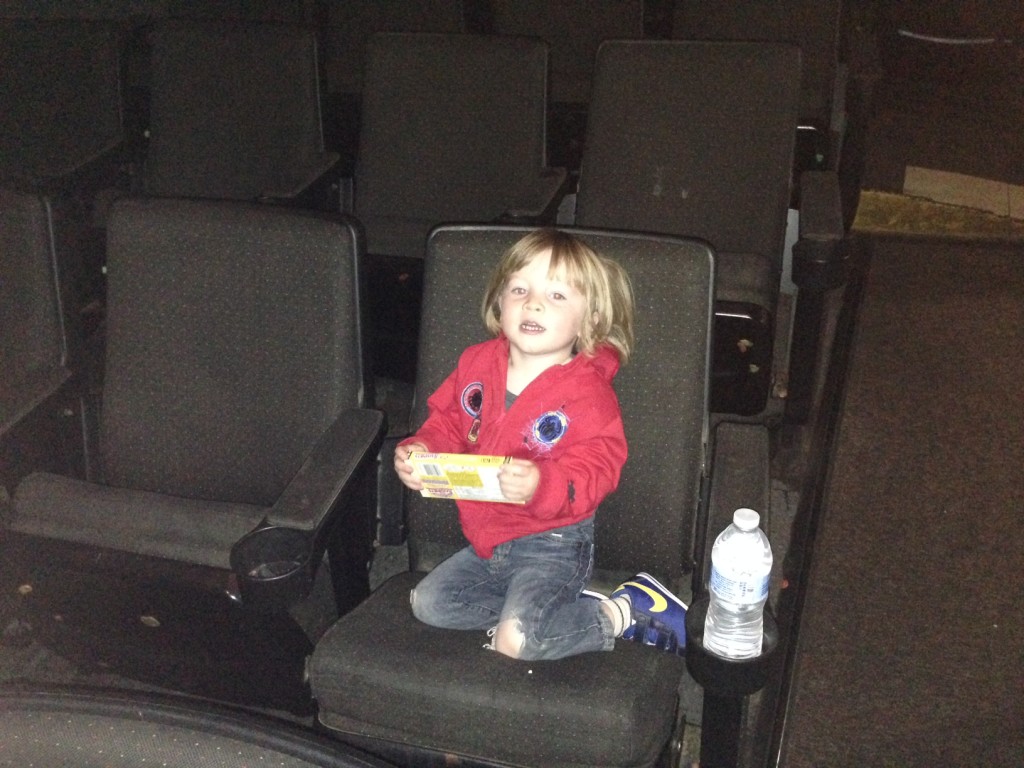 Simon talks all the time. His new thing is to take a picture then ask to see it. His response to pictures is always the same – awww that's so cute. He cracks me up. I'm not sure when these next two were taken, but we were on the balcony and Simon said "Look at the beautiful sunset. Take a picture." So here you go!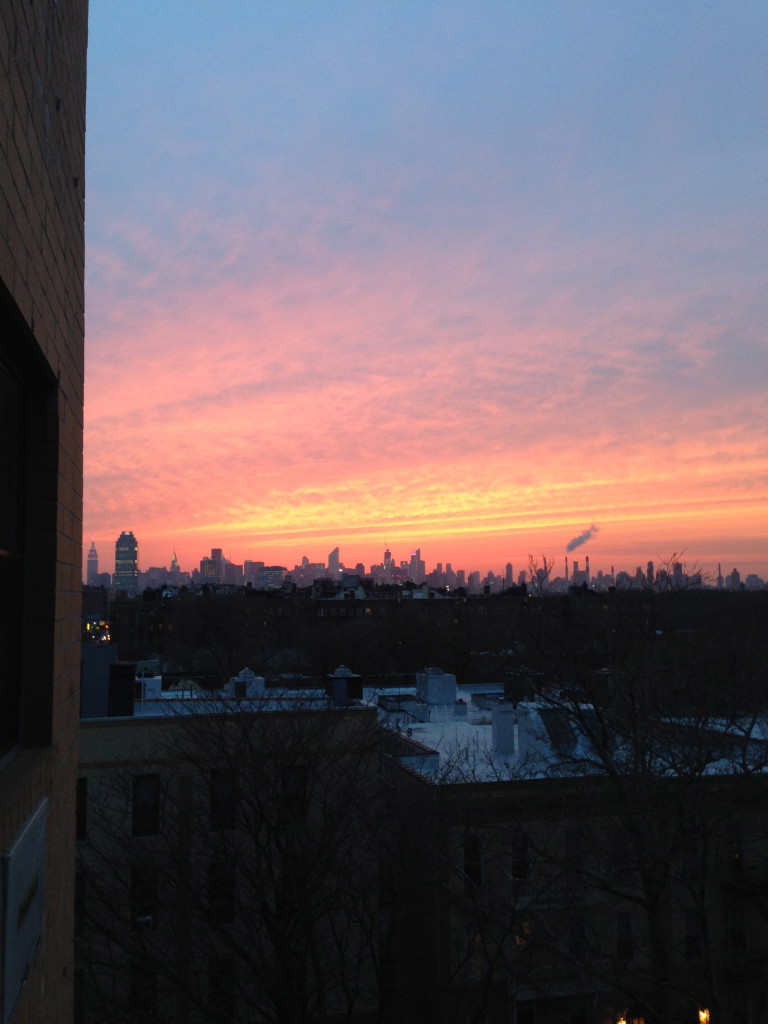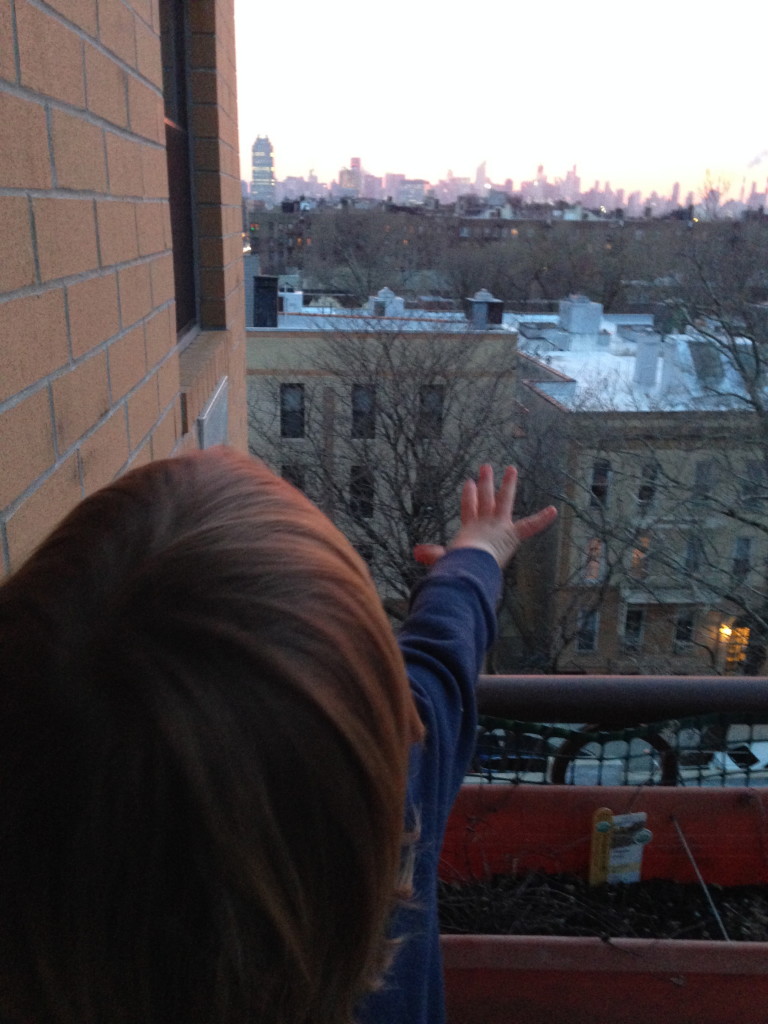 And one more set, because even though he cracks me up he has his moments. This was the park after church one week. All he could say was "I don't want to slide." So home for nap we went.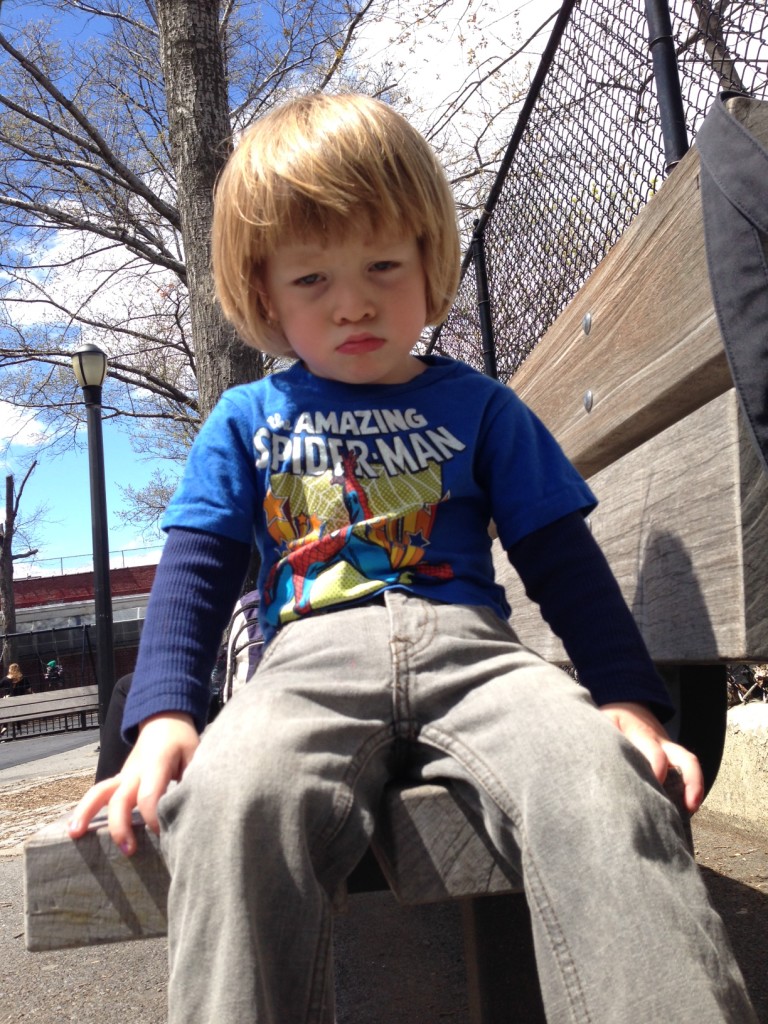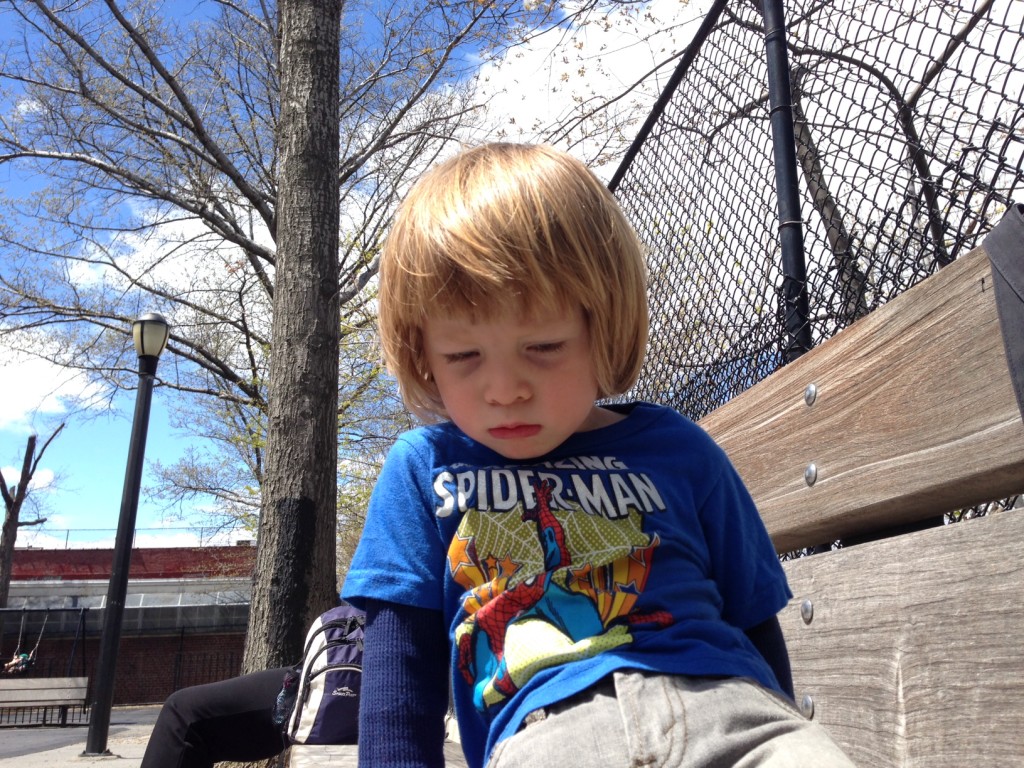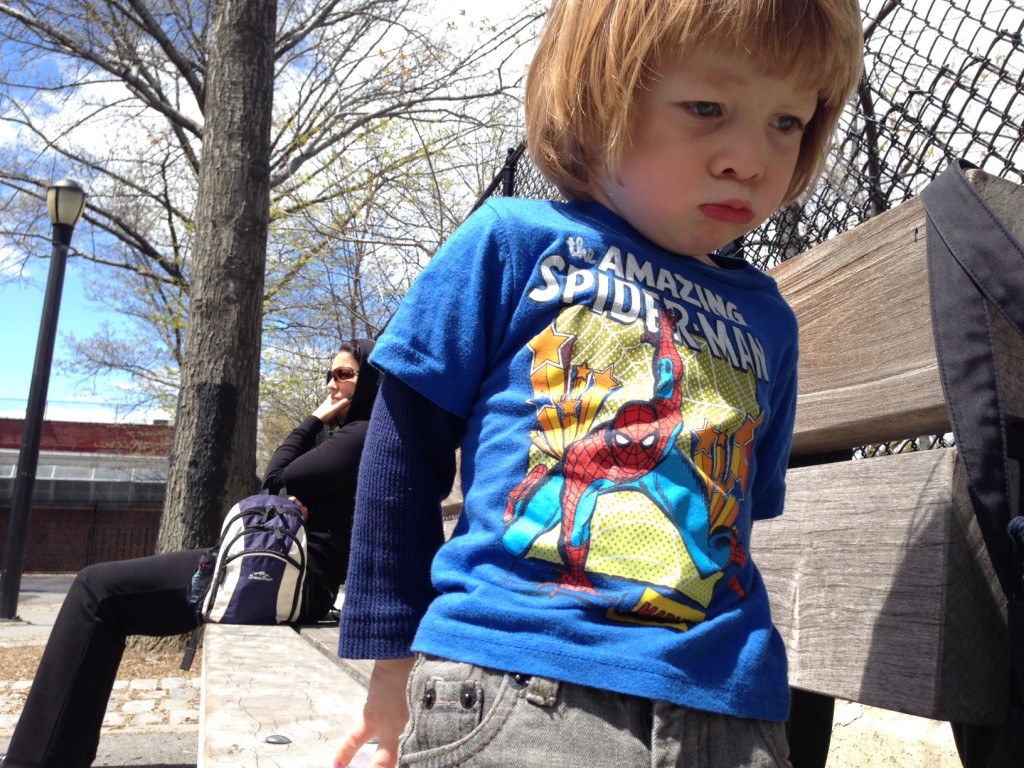 And those are our recent happenings.