When I was packing I thought this was our first family road trip. Then I remembered we went to Saratoga Springs last summer when Simon was tiny. This was however, our first family vacation, just the three of us. I've always wanted to see Niagara Falls, and it's the same state* so we drove. And actually stayed in Canada, so Simon has 5 states and two countries under his belt before he turns one!
The falls were beautiful. And loud. And wet. And we had a blast. The two "excursions" we chose were Journey Behind the Falls and the Skylon Tower. We think we made the right choices.  The downside to the town was the lack of unique places to eat. There were oh, so many chain restaurants and multiples of them. Seriously how can a town a mile wide support 3 Friday's restaurants. We ate there one night because we had a coupon as part of the Groupon deal we used for the hotel. The Groupon was awesome – three nights with a king suite and whirlpool tub for $99 each, and breakfast vouchers – and I would travel with one again.
The second day we drove the 10 km up to Niagara on the Lake, a Victorian town with lots of boutiques and historical things. We shopped a bit and went to the lake. And to a Fort. And on the way home stopped at a couple of wineries. Did you know Ontario was known for iced wine? I didn't. We bought two bottles of red iced wine, which I didn't know was a thing – I've only ever seen white. That night we ate at Jamie Kennedy's Windows. It's a fancier casual dining experience with great views and good food.
On the drive home we first stopped at Niagara State Park in New York. We got to walk right to the edge of the falls. It was trippy. Then we stopped off in Seneca Falls to visit the Women's Rights National Historic Park. Sadly Seneca Falls is one of these dying towns, with lots of empty buildings on their main street. We stopped off in Cortland for the A&W Drive in Restaurant. More places need to offer corn dog bites.  And then the long push home.
Simon was a trooper and did pretty good in the car. He was mostly good in restaurants, we have about 45 minutes, then he melts down. And he slept well in the hotel. He also fell and cut his head on the dresser, fell headfirst off the bed, and fell face first onto a window sil. We are parents of the year.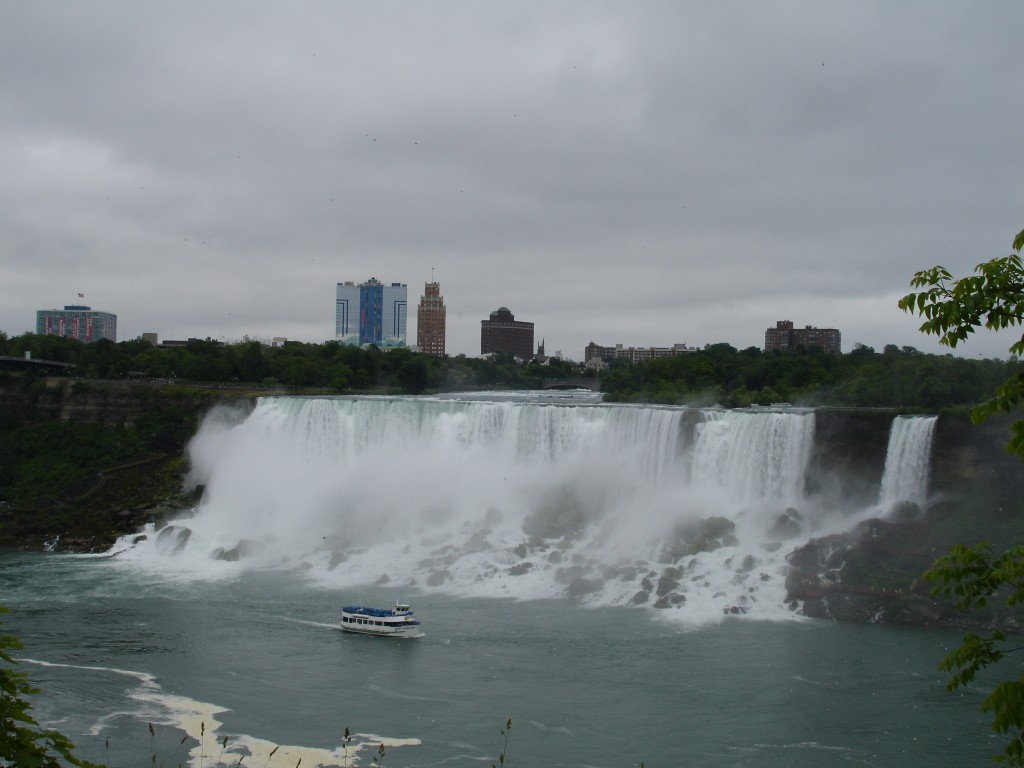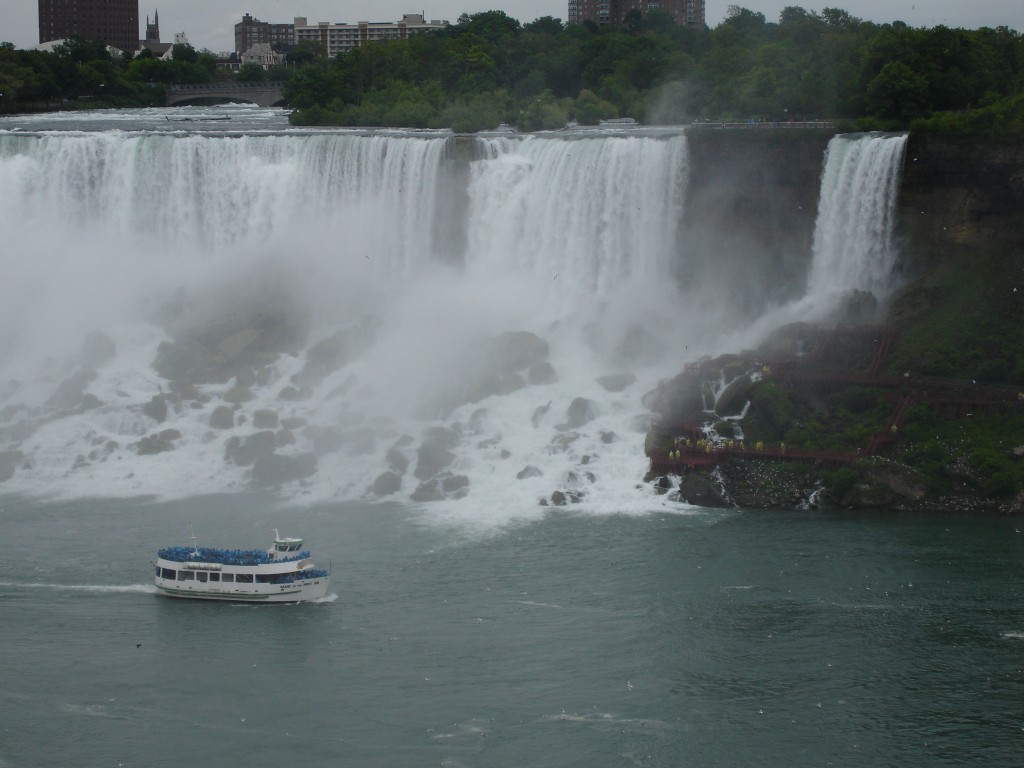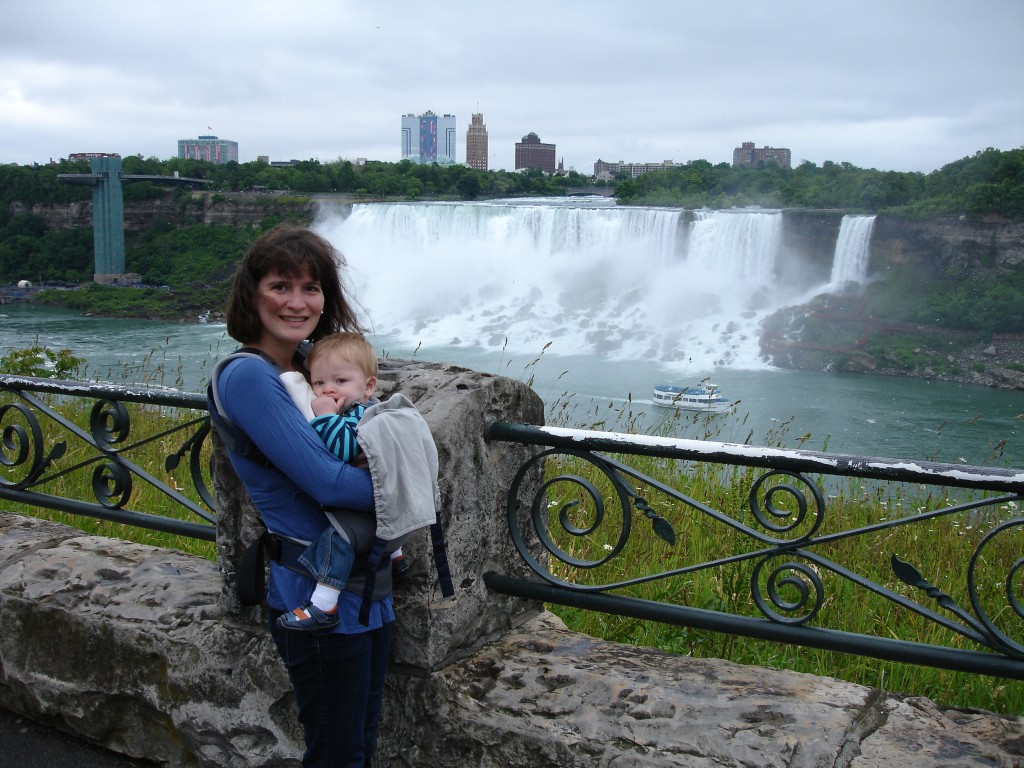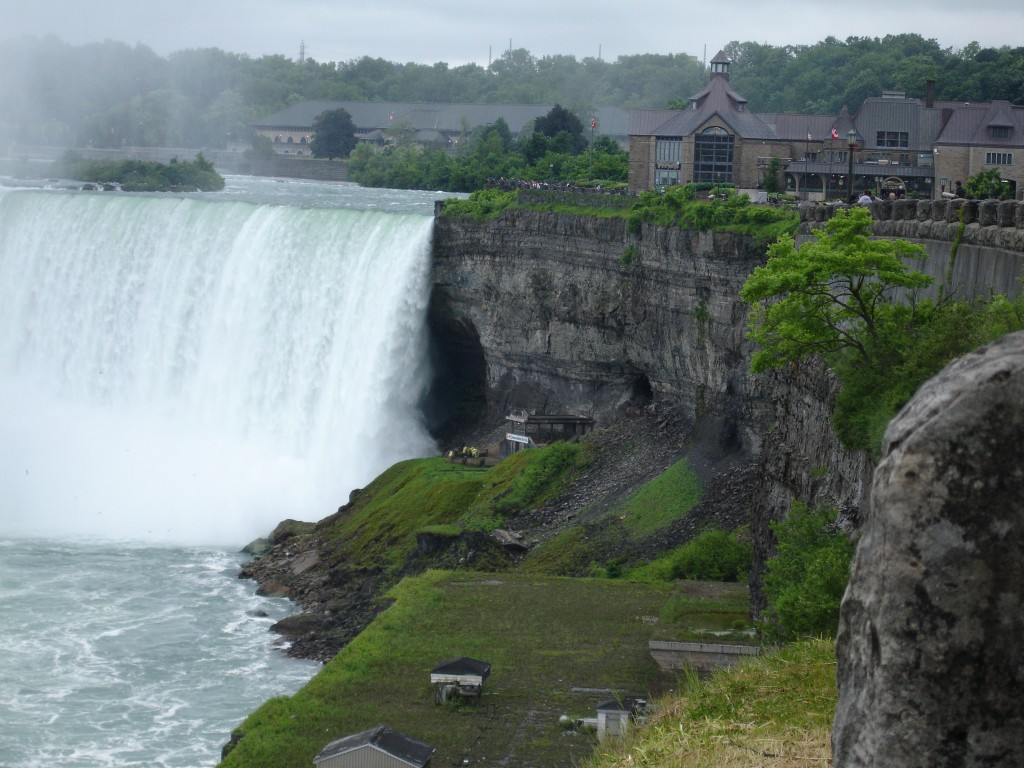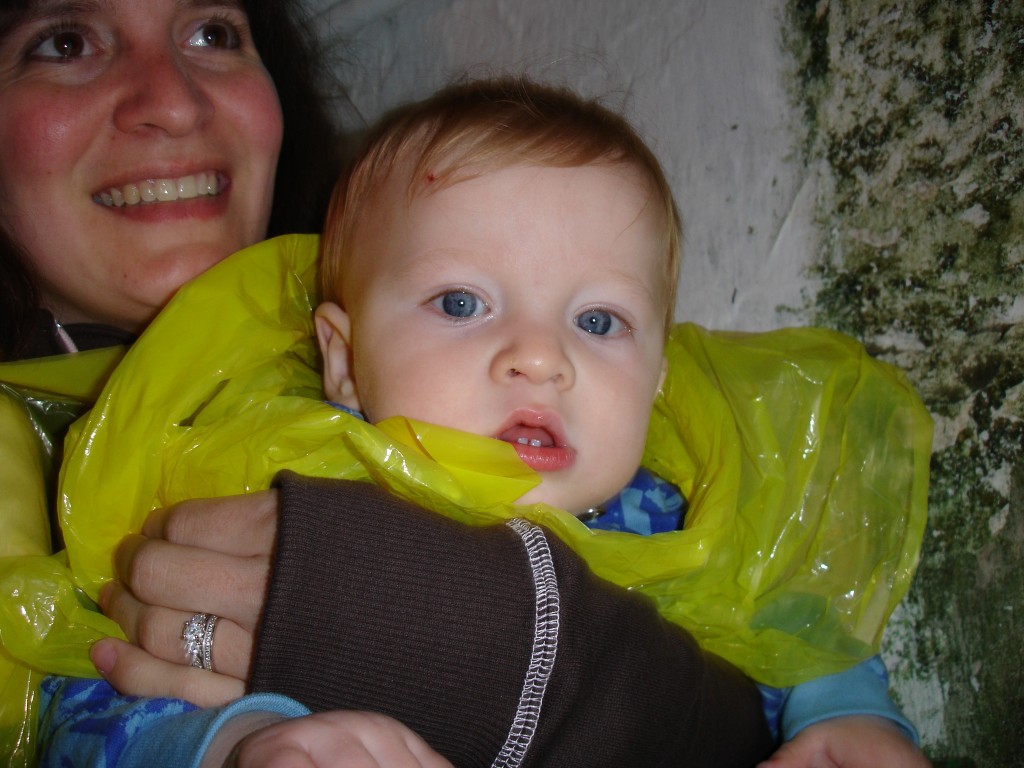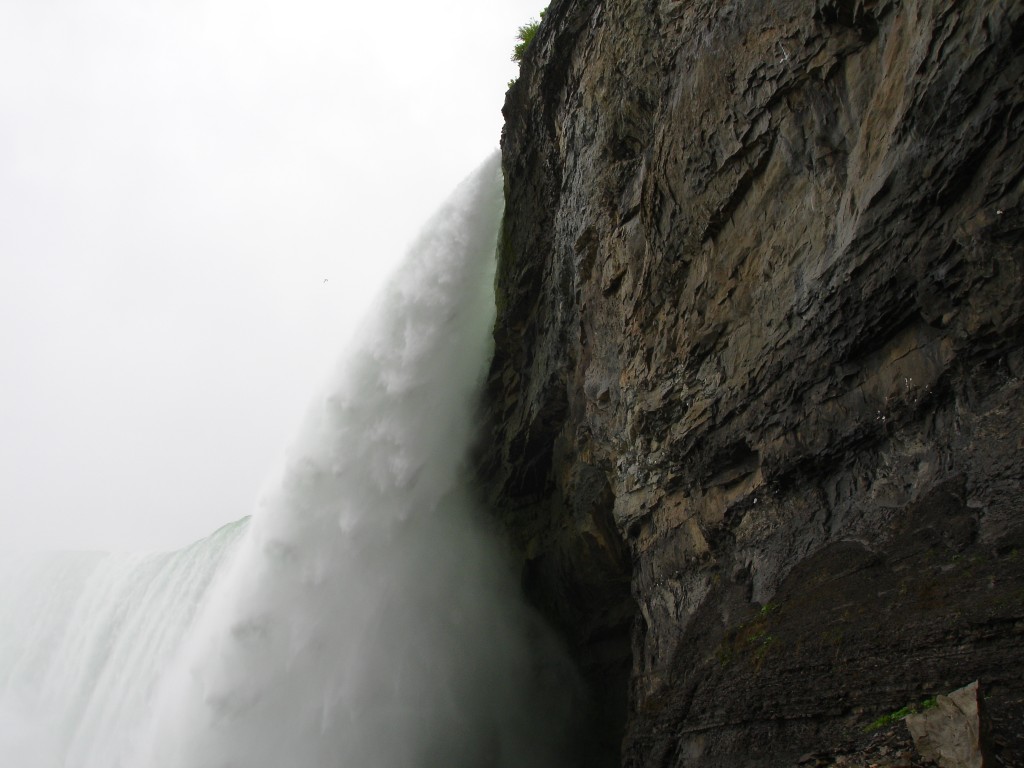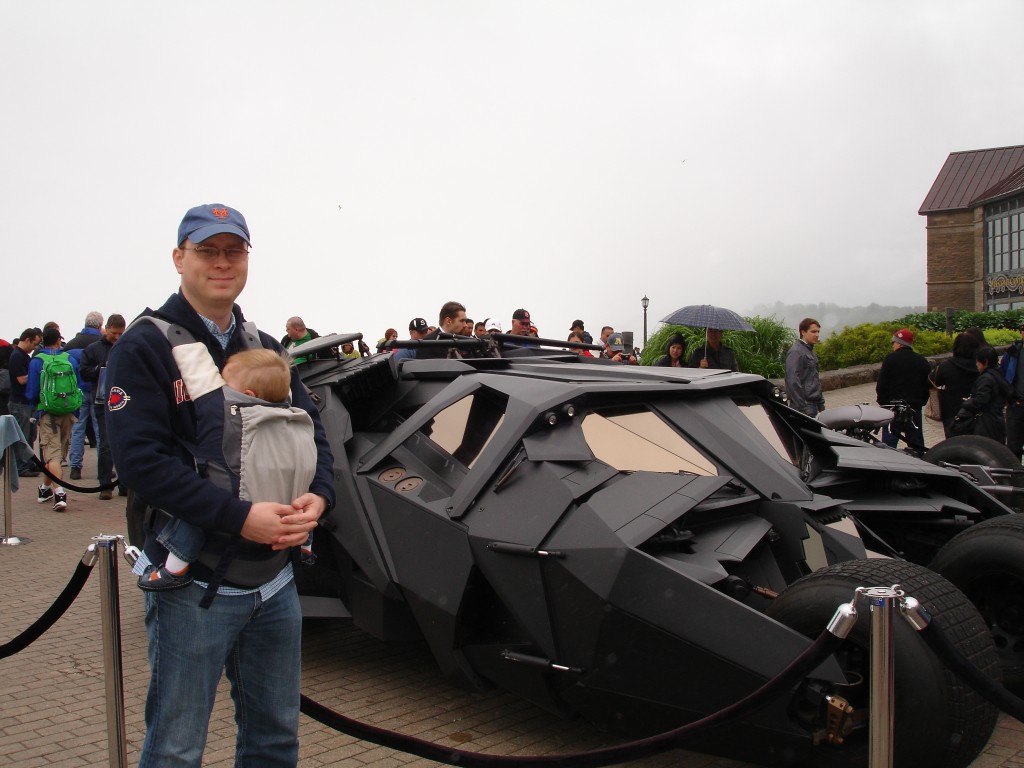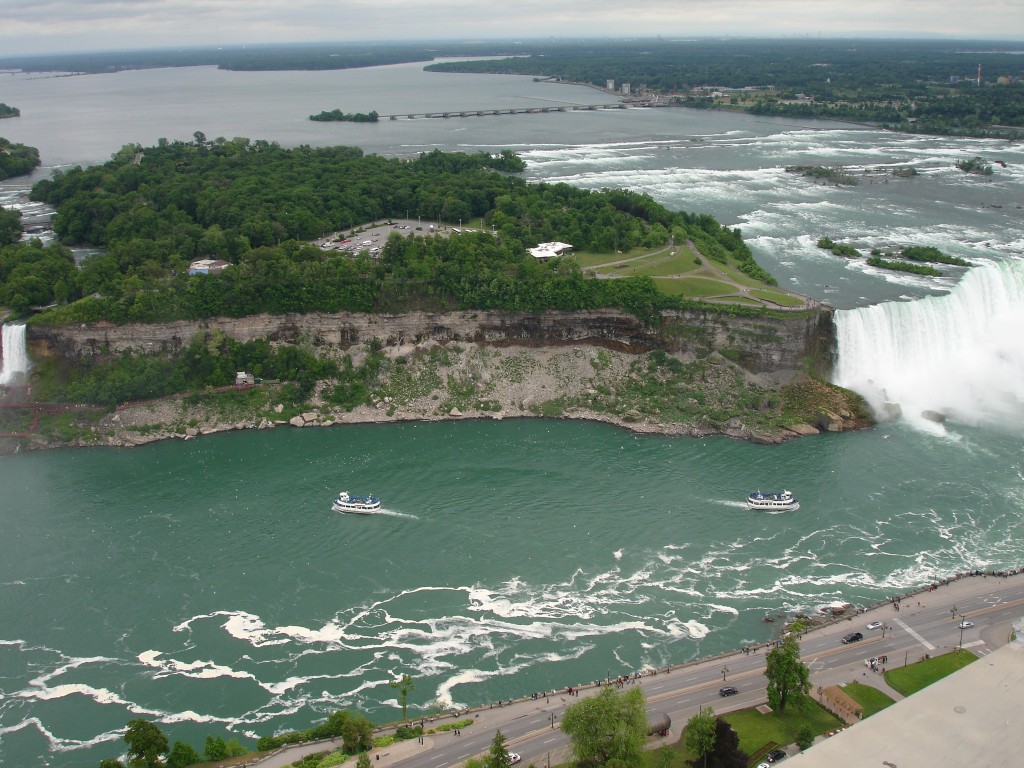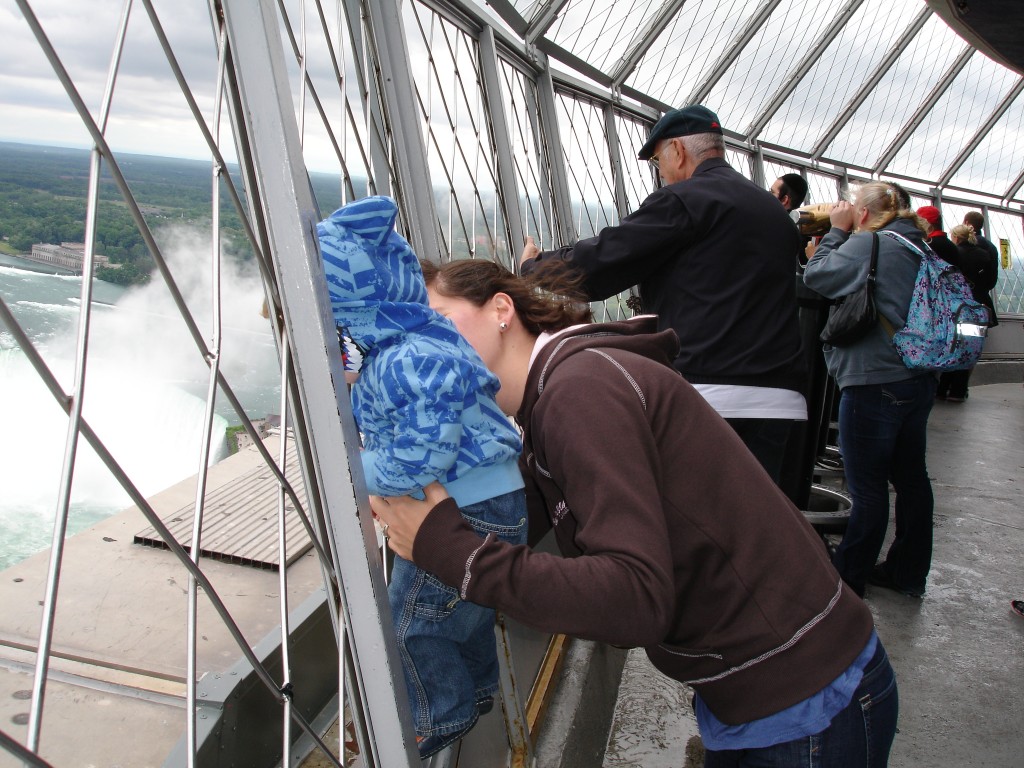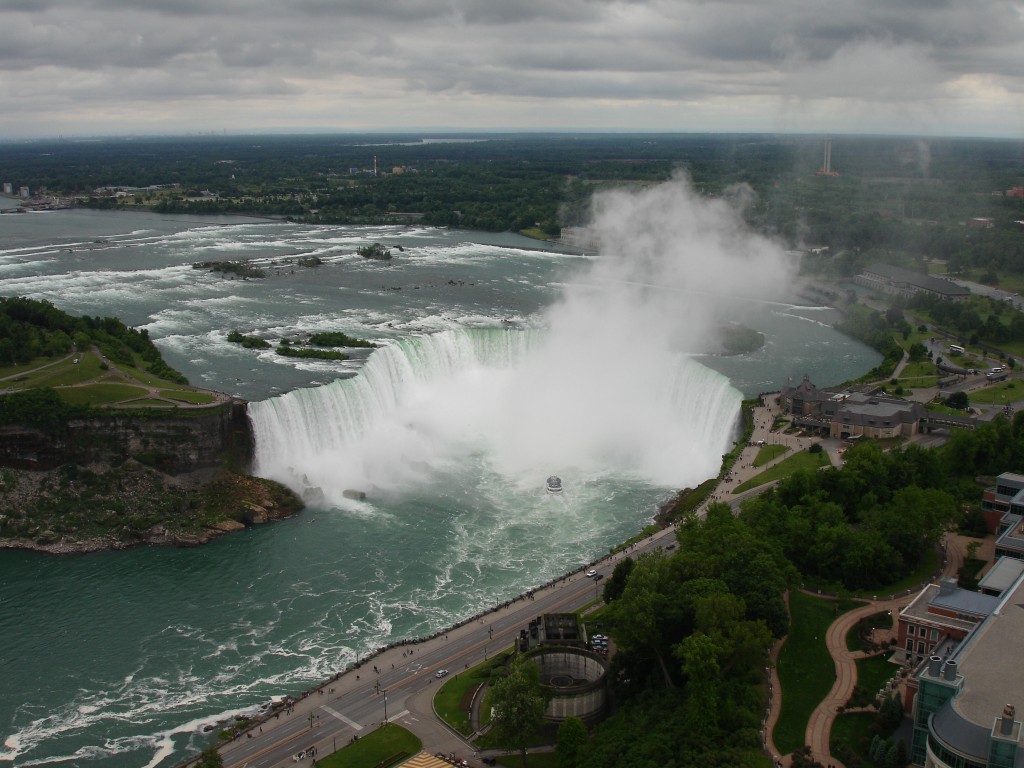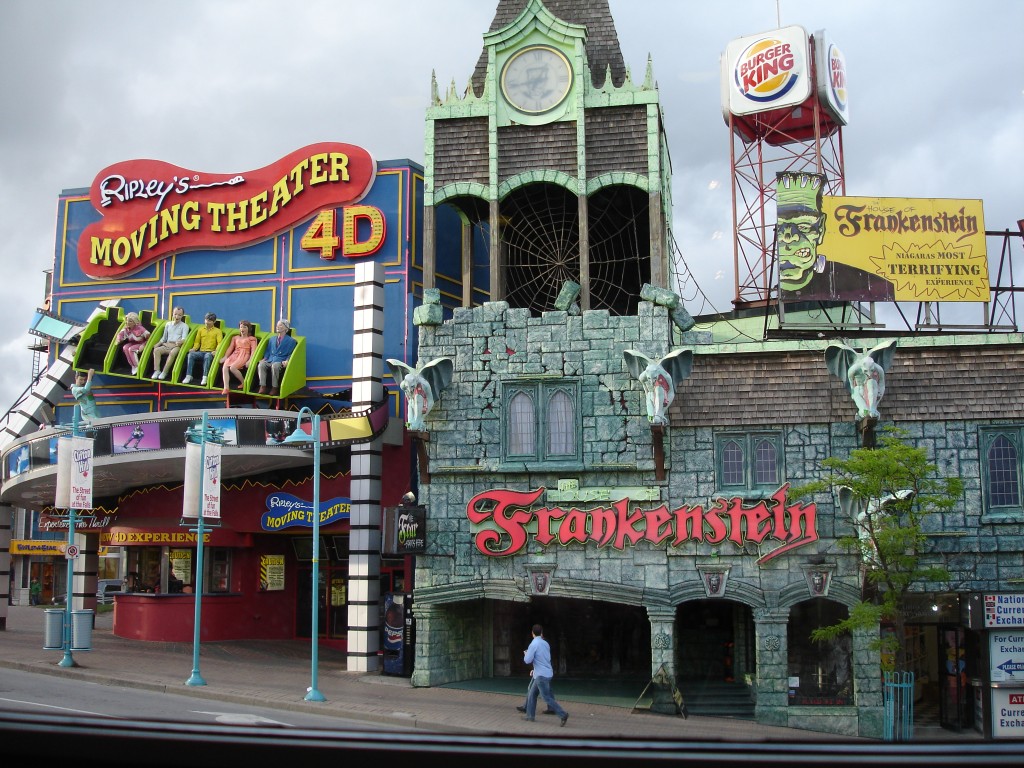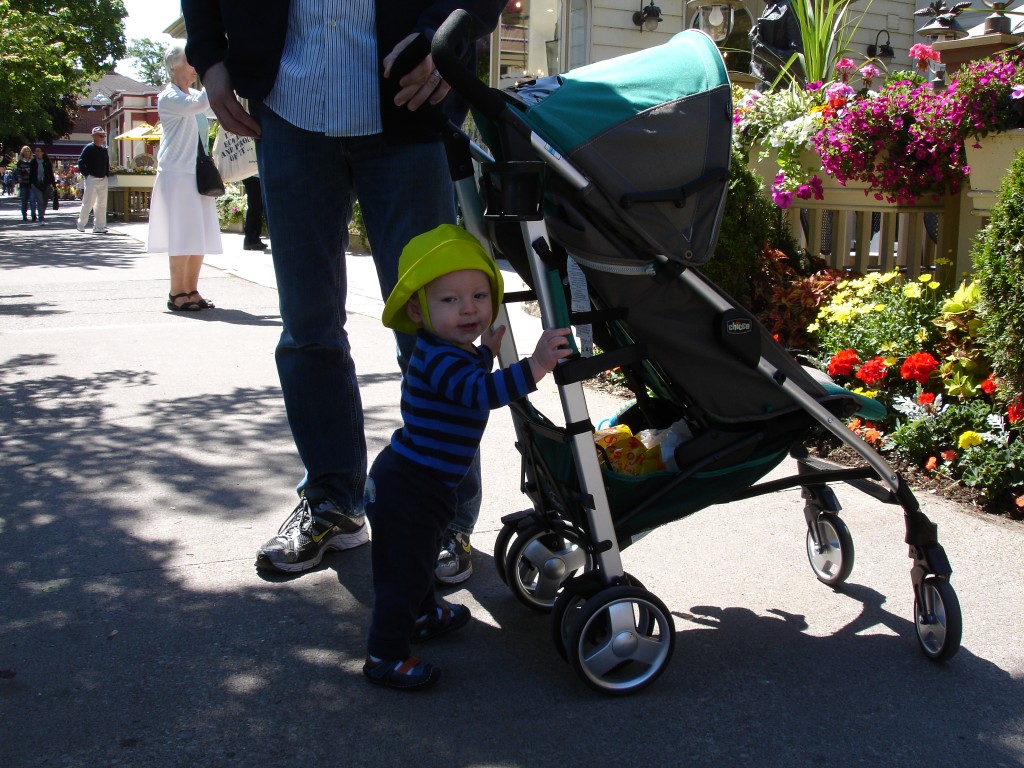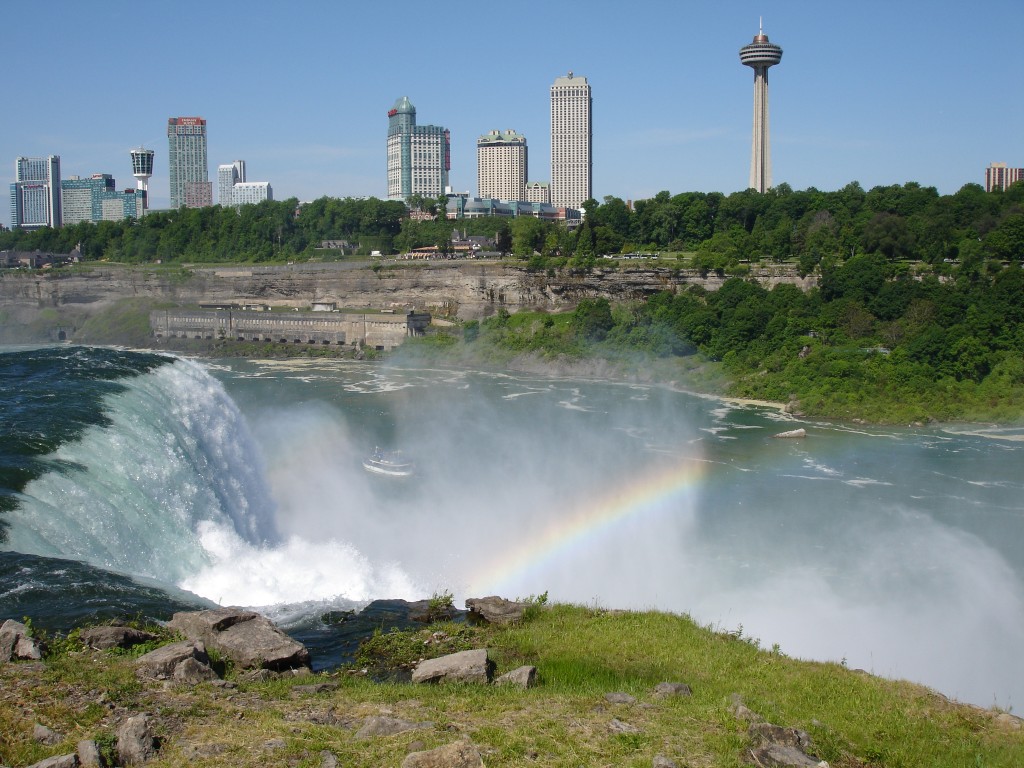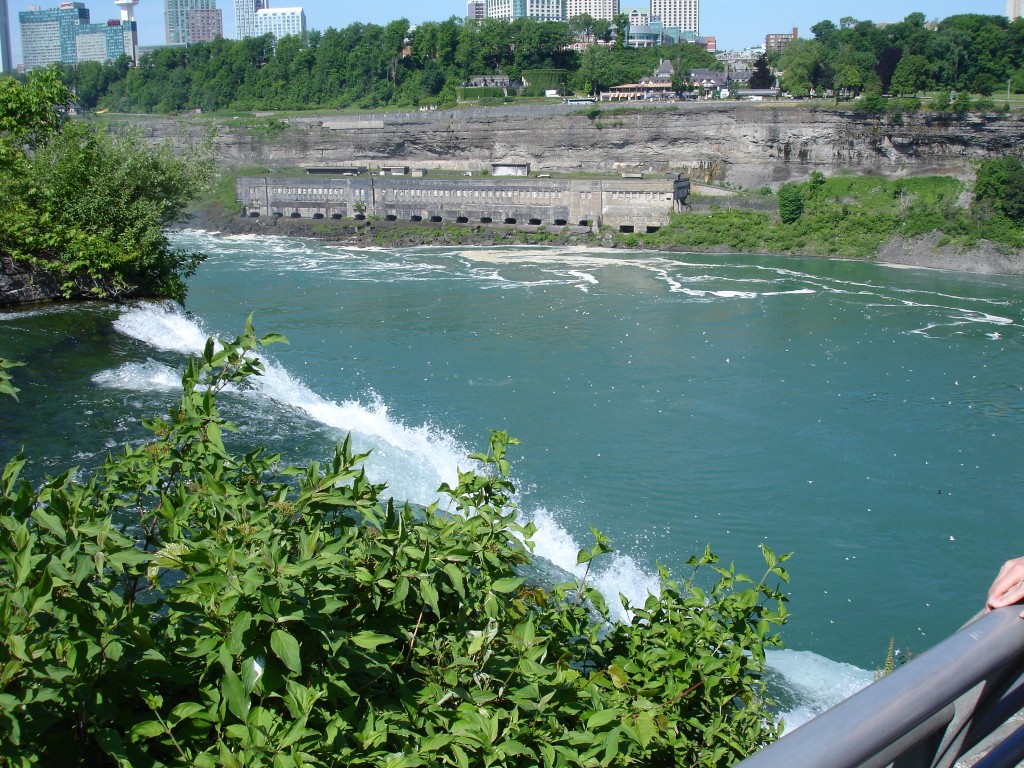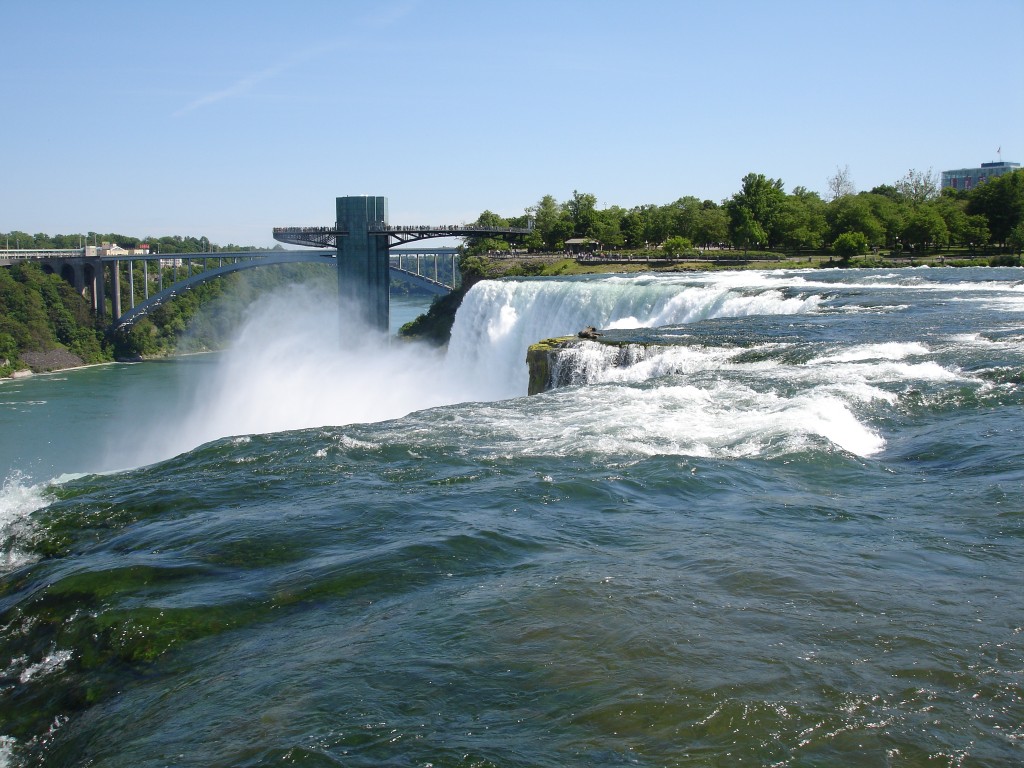 * Same state does NOT mean close. It's an 8 hour drive, plus stops. My brain didn't really compute this at first.