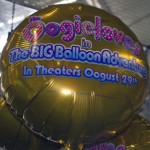 Last recap. This one with a giveaway at the bottom! Read on! On Sunday, after BlogHer ended we attended Family Day, sponsored by Oogieloves. What I loved was getting to take Rob and Simon. We had a great afternoon.The event was in the field house at Chelsea Piers. This was so different than the Gala we attended in one of the ballrooms two years ago.
We had use of two astro-turf fields that had activities and the basketball courts. For the grown ups there was a picnic lunch, sandwiches and chips and things. For the big kids there was a bounce house. And for the little kiddos, everything else. We started the afternoon playing in the tunnels and tents that were set up and throwing beach balls. Then Mama got a glitter tattoo and we all played some basketball.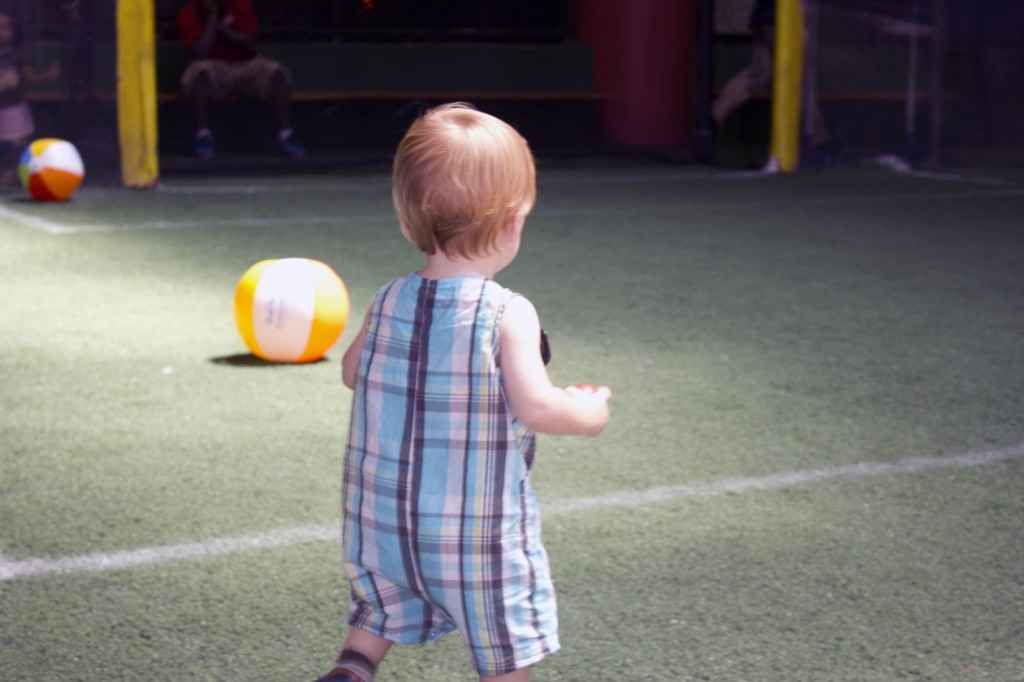 Finally we turned Simon loose on the soccer field where he got to kick some balls around. And the Chelsea Piers staff were great with the kids. These two guys spent an entire afternoon playing with toddlers and never seemed to tire. I can't say that of myself most days and I only have 1 to chase around. Simon was the youngest kid there who tried to "participate". They had some large spoons and egg shakers for egg races. Simon just liked running around holding the spoon and the egg.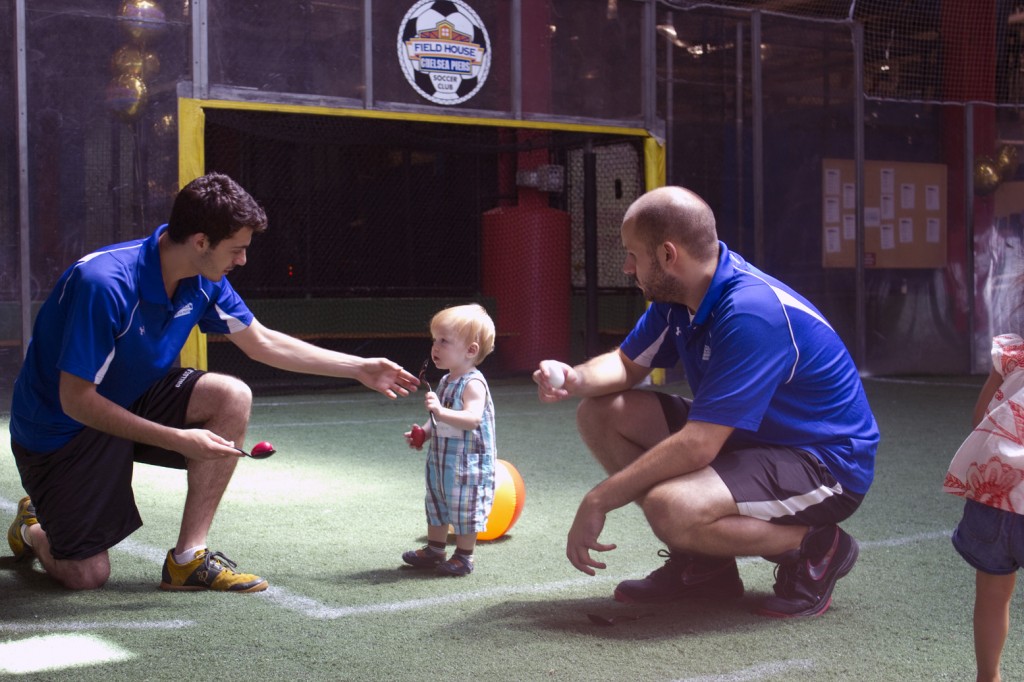 There was also a parachute. The older (and by older I mean 2-5 years) kids understood how to run in and out of the parachute. Simon just liked running. He got stuck a couple of times, but had a blast.
I ended the day talking with some of the people from Oogieloves, including the creator. And Simon got a balloon. And a gift bag. And a tent / tunnel kit. Yay!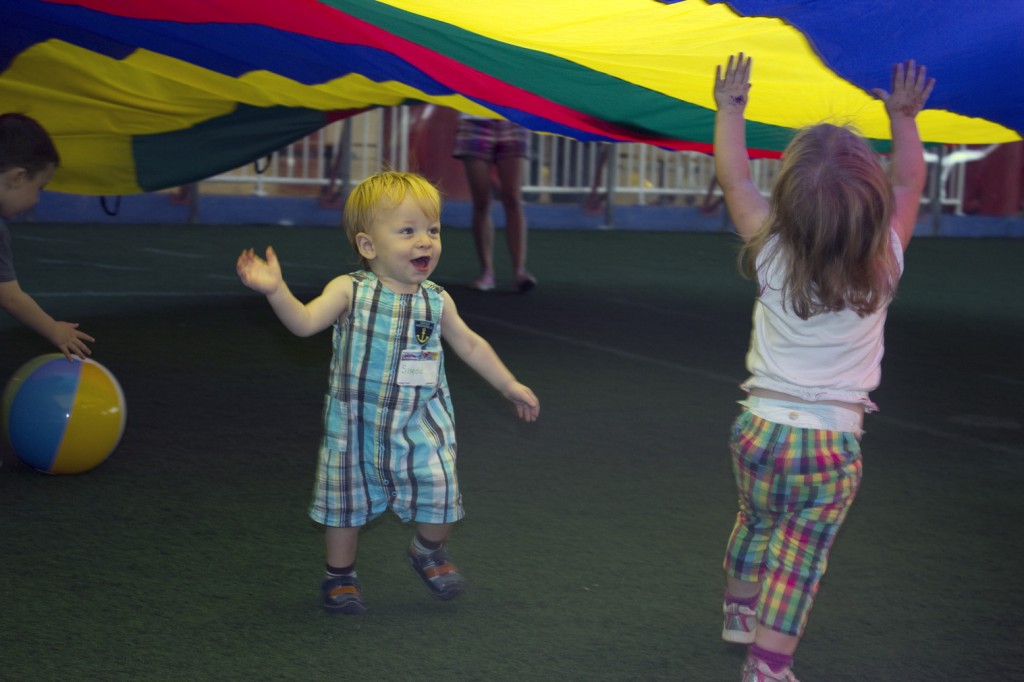 So, Oogieloves. It's an interactive movie for young kids. The producer was behind Teletubbies and Thomas the Train. And the writer and director have a slew of credits under their belts as well. They know their kid stuff. Oogieloves is a feature film that is meant to be interactive, meaning kids should feel welcome to jump up and dance and sing along with the movie.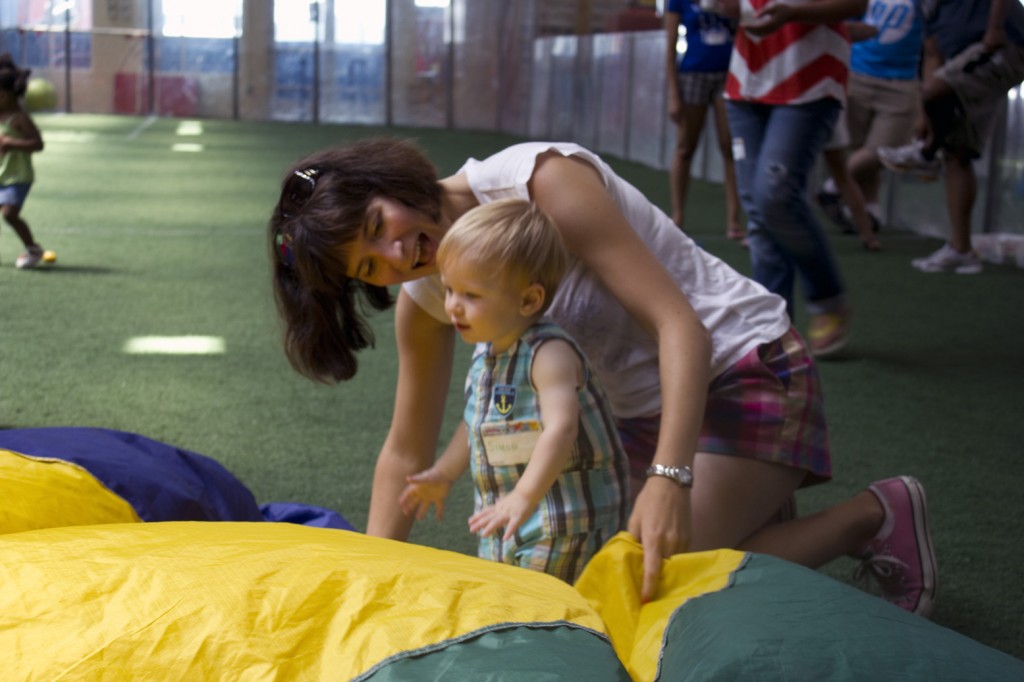 The website has your standard video and games and printables. There is also a parent guide. Without having seen the movie this is my take as a parent / developmental psychologist / children's media researcher: The live cast are people I've heard of, I assume this is to make it more appealing to adults (as is done on other kids shows). Then there is this thing in animation we call "preschool slow" meaning the show is at a pace that is perfect if you are 4, but for an adult is OMG get there already. This movie (according to the parent guide) is preschool slow. Good for the kiddos.
I am concerned about the 80 minute running time. That is a really long – even if you are up dancing around – time for a kid to follow a storyline. Many preschool tv shows are two 11 or even 7 minute episodes in a 30 minute show block. Simon rarely pays attention to one thing for more than 5 minutes, and just isn't all that interested in tv, believe me I've tried. It will be quite some time before he is ready for anything close to an hour – let alone more than that. When talking with the people on the film I was told that there are five (I think) segments that are episodes within the film. Each segment has a standalone story as well as being part of the larger arc. This makes me think it could be better in DVD form as 10 – 20 minutes of screen time is more realistic.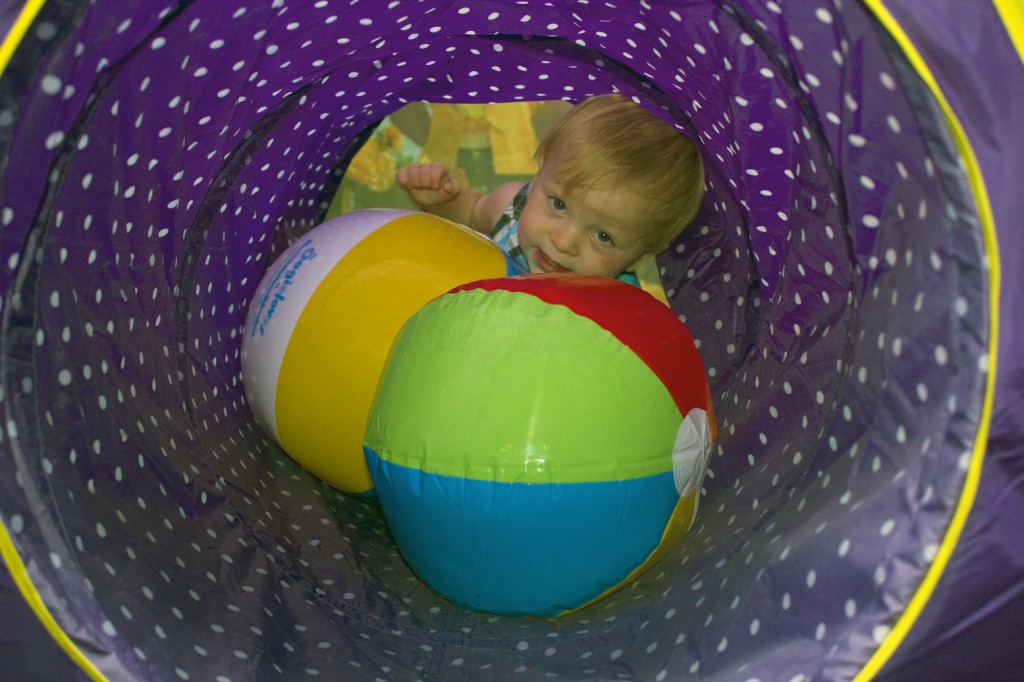 The parent guide, I found to be a bit annoying, feeling like it was more to sell me on the show than anything else. It has tips for how to prepare for and watch the film as well as follow up material. There isn't a curriculum per se, rather some of the standard spark imagination, show friendship, etc… type things. I don't think everything has to be explicitly educational all the time. It's ok to watch a movie with your kids just for entertainment. And that's how I see this movie. As adults we do things all the time for pure entertainment. But I also think the parent guide is trying to make the movie into more than it is. I also wish there were somewhere stated the actual ages this movie is targeted to – or the ages of the kids it was tested with. I'm at a loss if it is supposed to be fore toddlers or more for preschoolers.
Simon is a too young, but if Oogieloves is playing at a theater nearby, with a matinee price, we might try and see it. If he were older and could sit for longer (or had any interest in screens), I would go, just to check it out. Because I'm interested in this kind of thing. I can't really make a judgement without seeing it first.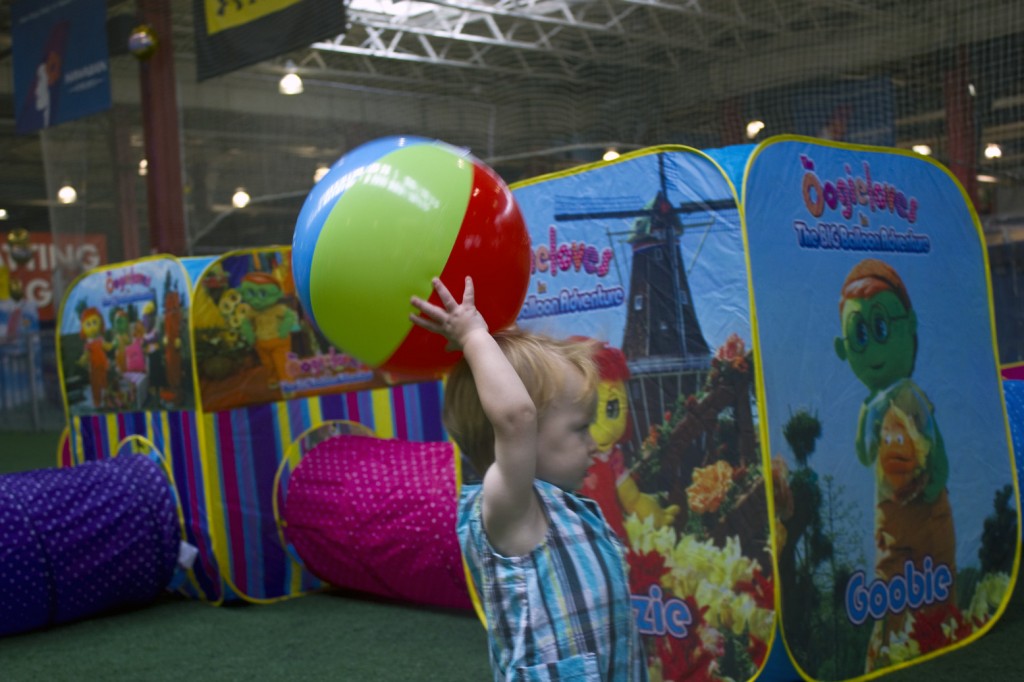 And now about that giveaway. On our way out we got some Oogieloves goodies including the tent and tunnel set seen above (three tunnels, two tents, one nifty carrying case), and I got an extra one to give away to one of you! This thing is actually pretty awesome. I set up one of the tents and a tunnel in our tiny kitchen and Simon had the best afternoon going in and out.
So, if you would like an Oogieloves tent and tunnel system, leave me a comment. On August 31 I'll use a random number generator to pick a winner.
**And the winner is number 1 – Laura!
*I was not required to post about this event or the movie. I was given a tunnel set for attending, and a second set to give away. All opinions are my own.