**Giveaway at the end
So Christmas seems a way off. And it is. Halloween and Thanksgiving come first and they will get their due attention. But Christmas involves planning and travel and mailing and presents and cards. I have approximately 40 days until I mail my Christmas Cards which means I started planning the card about six weeks ago. I'm busy and these things take time – hence they still aren't done.
I had a really great idea, and I'm not going to share it all here, because I still may be able to pull it off. Since I started sending photo cards I want to keep the standard up. Two years ago we had some fun with forced perspective and hipstamatic on the iPhone. We got this beauty from Shutterfly.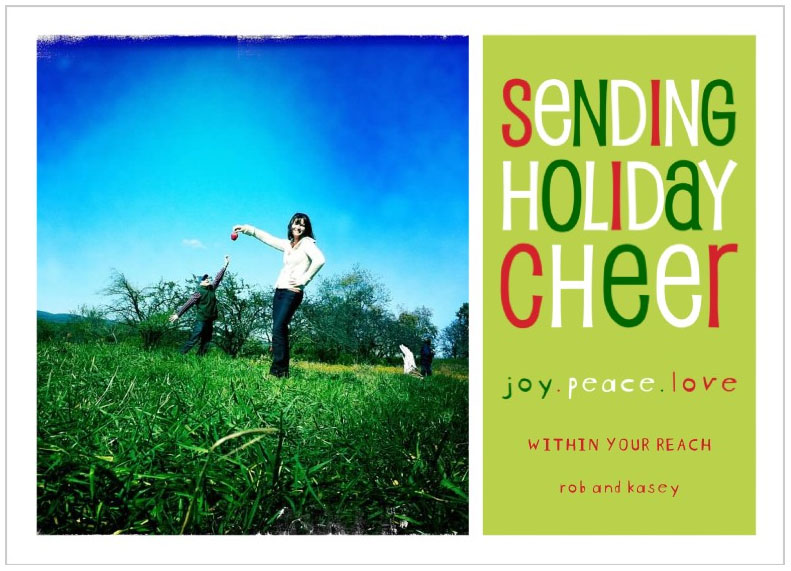 Last year we almost didn't get it together, but a day of shopping and an afternoon of editing and we pulled it off. But we went cheap and just printed 100 on photo paper at CVS.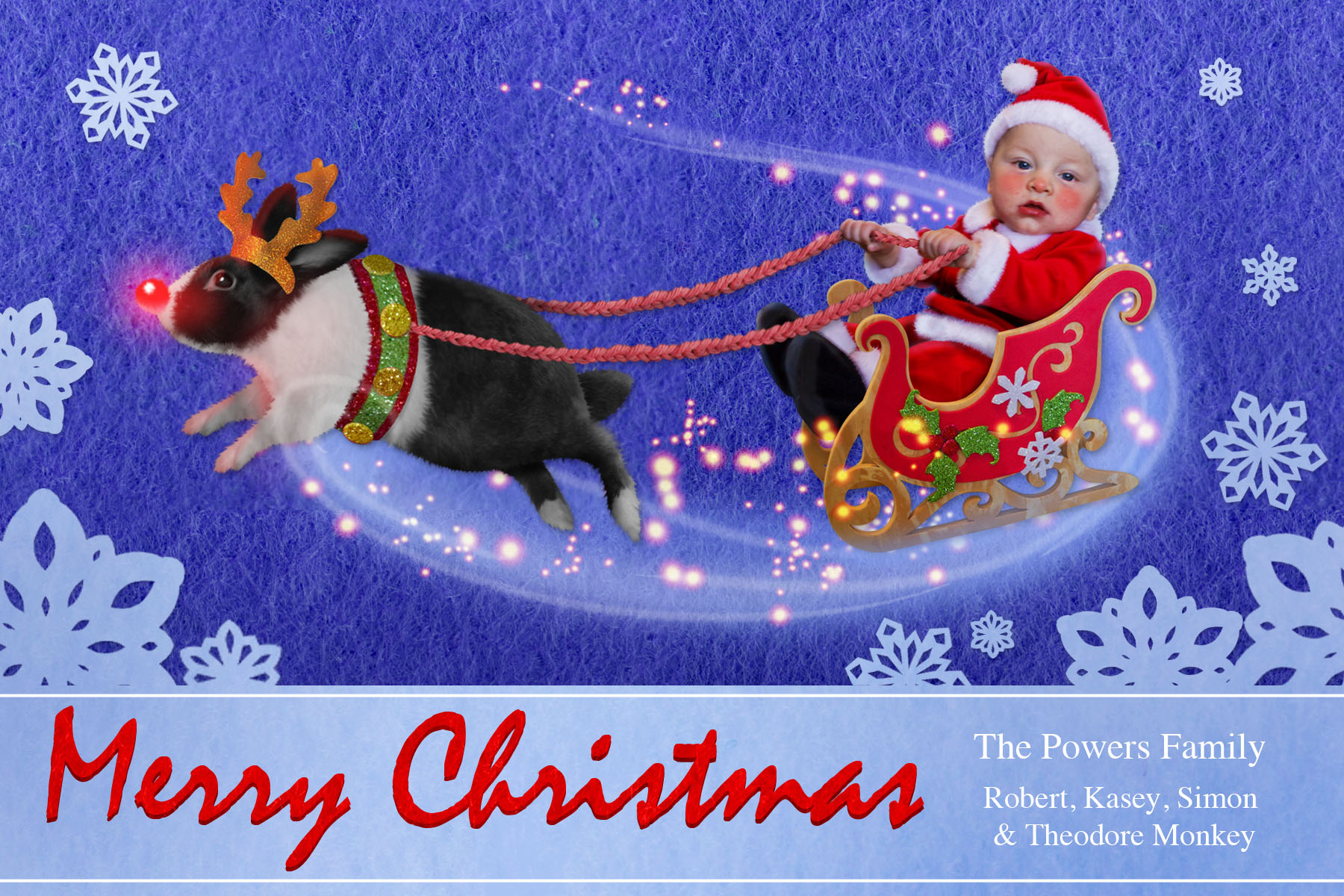 This year, I've been planning. I have a great idea for what I want. But we have a problem. To do a family photo shoot with all three of us we need someone to take the picture. So I thought that when we were in Albuquerque we could get a family picture with the mountains and it would be awesome.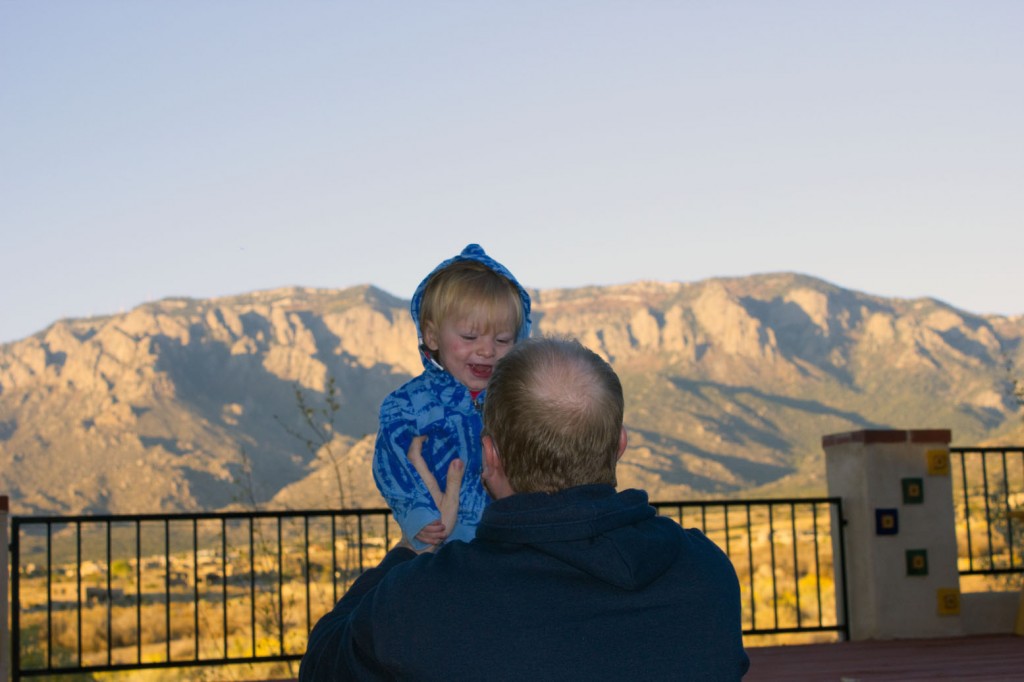 But two days of getting up at 4:30 am (to see balloons and a post to come on this soon) after a day of jet lag just didn't make for the best timing. You see, Simon had now been woken up early and skipped a nap TWO DAYS IN A ROW. So why I thought we'd get some happy photos I do not know.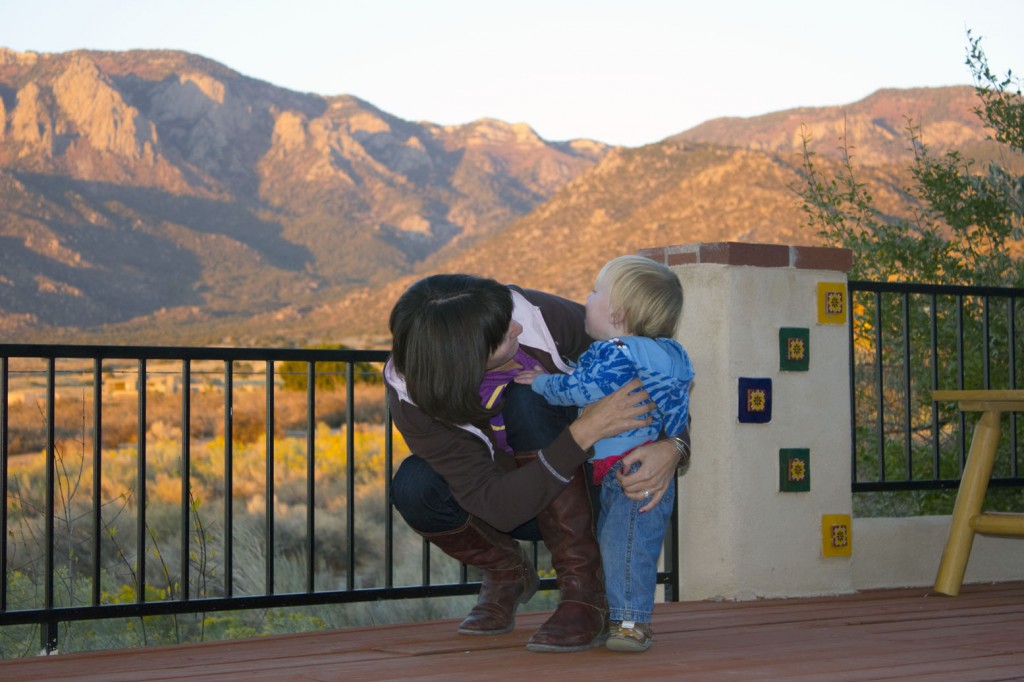 The Sandias turn pink just before sunset. So not only do I have a tired cranky baby, but he's hungry and a little cold too. The mountains are so pretty. The baby is so sad.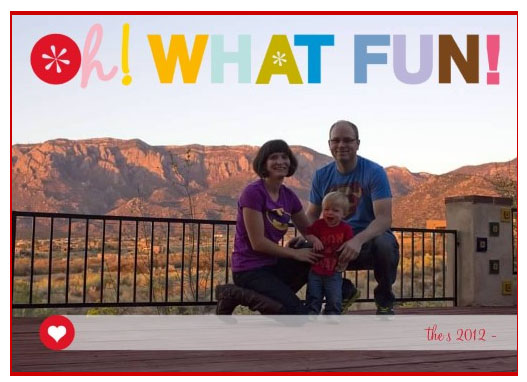 We tried hugs and high fives. The best we could manage were some almost smiles and something crazy with an action shot of my hair.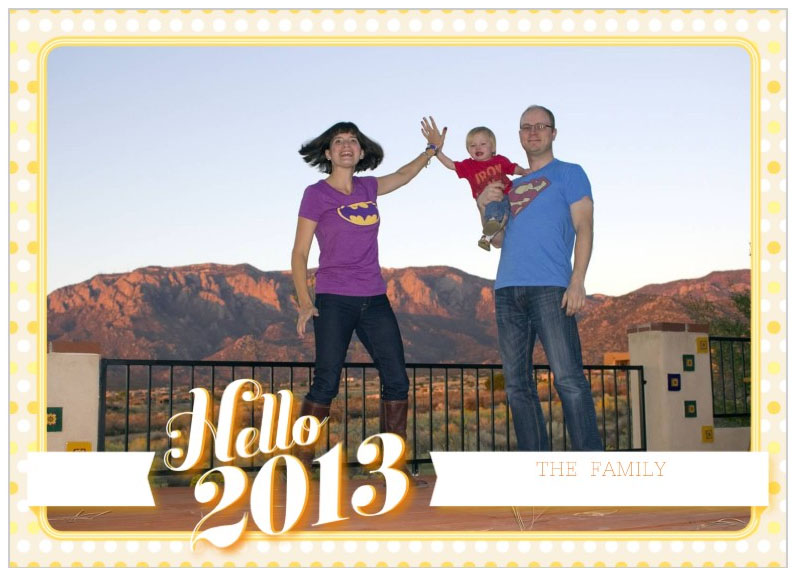 There are a couple that I might be able to do something with. I'm also planning a second photo shoot day in two weekends. Hopefully from all of this I will pull off my awesome Christmas card idea.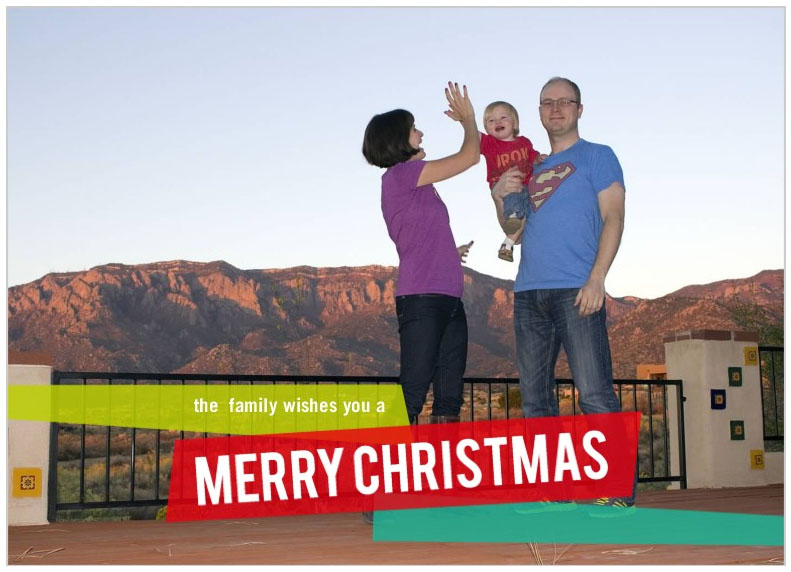 And if I don't, I can always use one of these failures. Or just use a picture of Simon reading to the cat, because it's kind of adorable.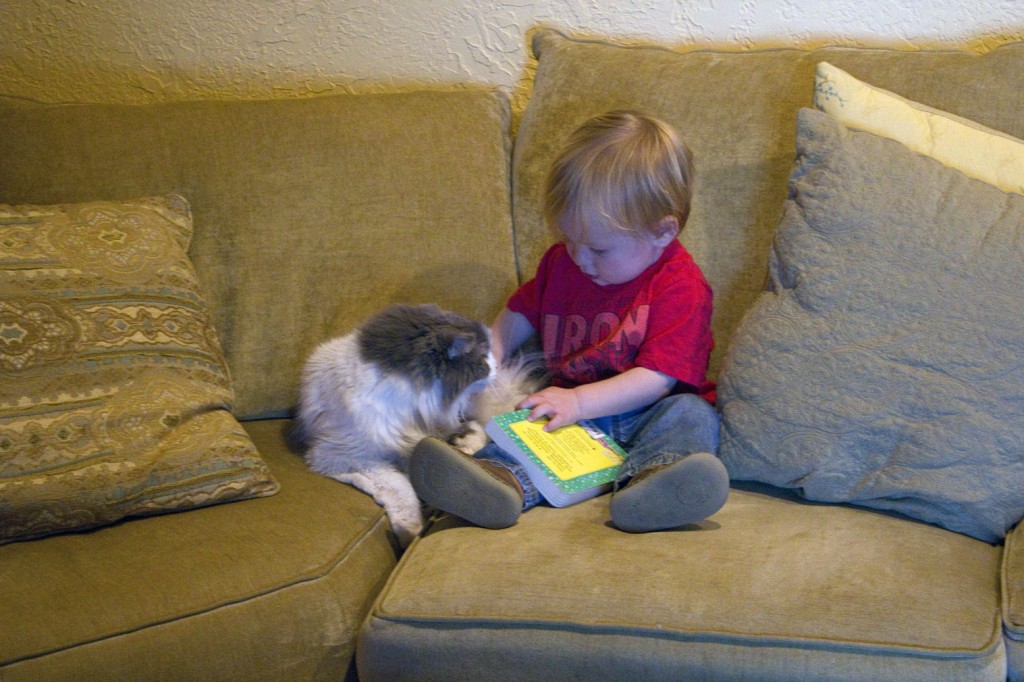 In the end I WILL get my cards ordered from Shutterfly in the next 35 days and my cards will go out. What I can do for you is the awesome people at Shutterfly are offering a $50 off total order (does not include shipping & cannot be combined with any other promos) coupon.
To enter, leave me a comment sharing a Christmas card fail story. Or if your cards have always gone off without a hitch, share your plan for this year. Contest closes at 11:59PM on October 28 and I will pick a winner via Random.org on October 29. Coupon code will be sent to you directly from Shutterfly, so make sure to leave your email if it's not linked back to your blog.
P.S. If you haven't started planning your cards yet, check out their Special Offers, they have some good ones.
And the winner is commenter #3 – Sara. You will be emailed a promo code directly. Congrats!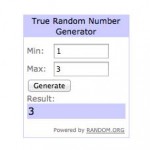 *This is a sponsored post by Shutterfly. I was compensated for the post but all ideas and opinions are my own.