Last year we had Irene, this year it was Sandy. And we are really lucky. We have power and water and internet and tv. We live on high ground and no flooding here.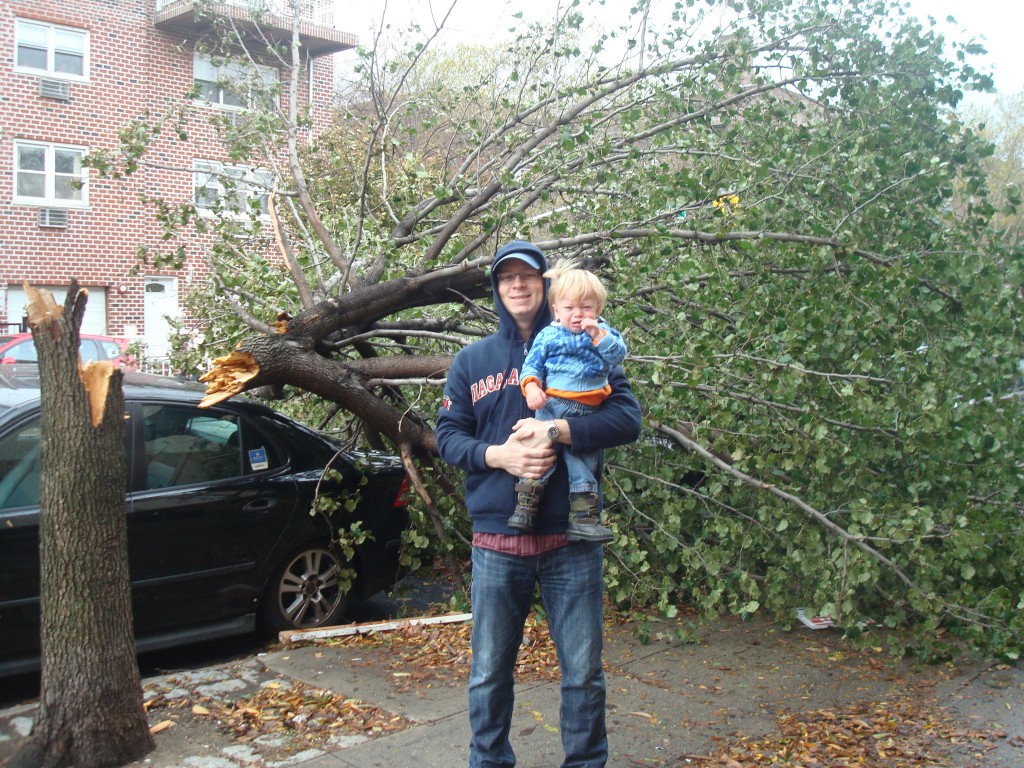 The worst of the storm here in Sunnyside gave us some downed trees and smashed cars. Somehow there are no smashed houses. This is a good thing.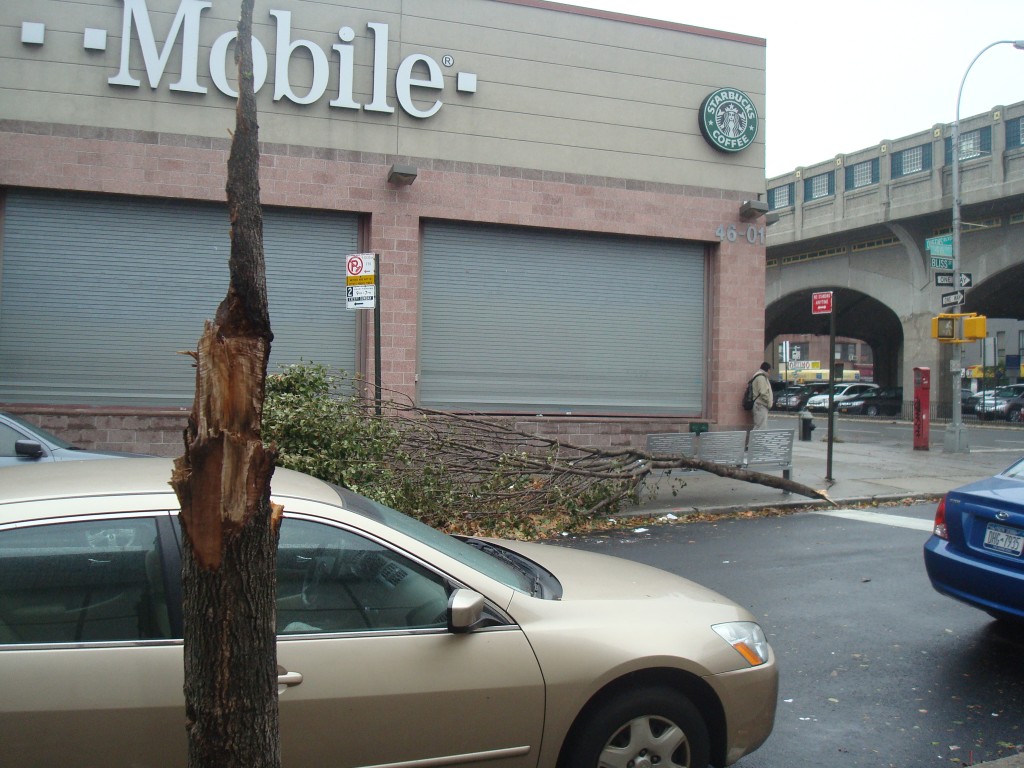 And there will be no subway service for awhile. I don't know how long that means, two more days? a week? more? Bus service is supposed to resume tomorrow.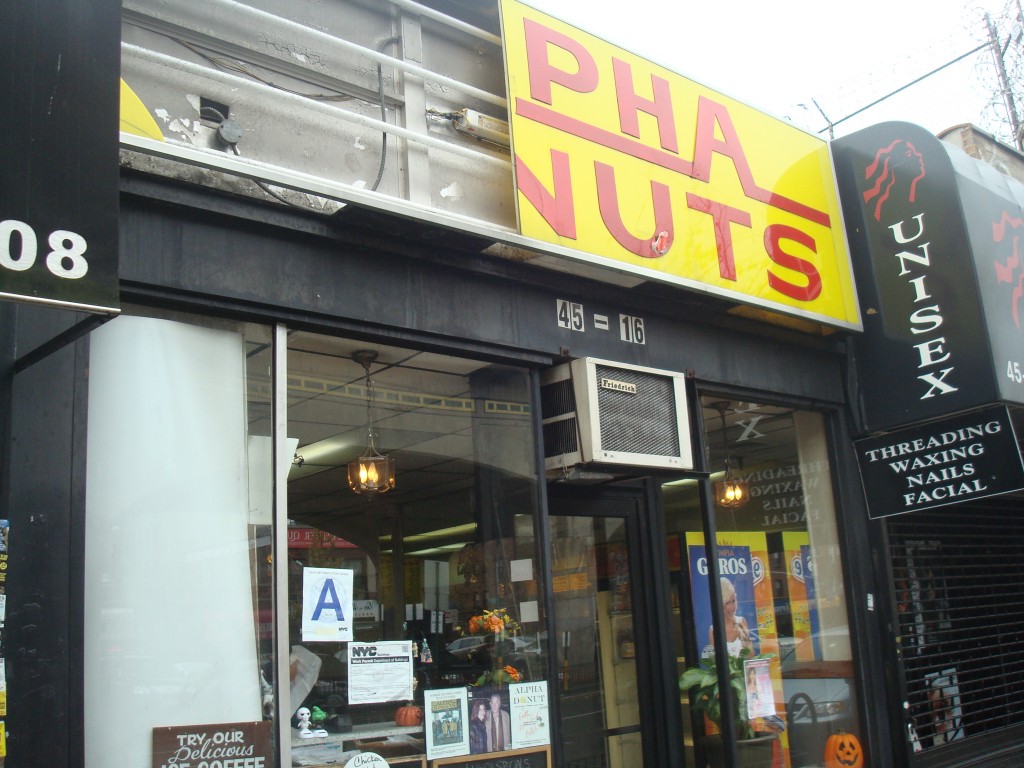 This morning there was no wind and only a light sprinkle of rain, so we ventured out. And stopped for some breakfast.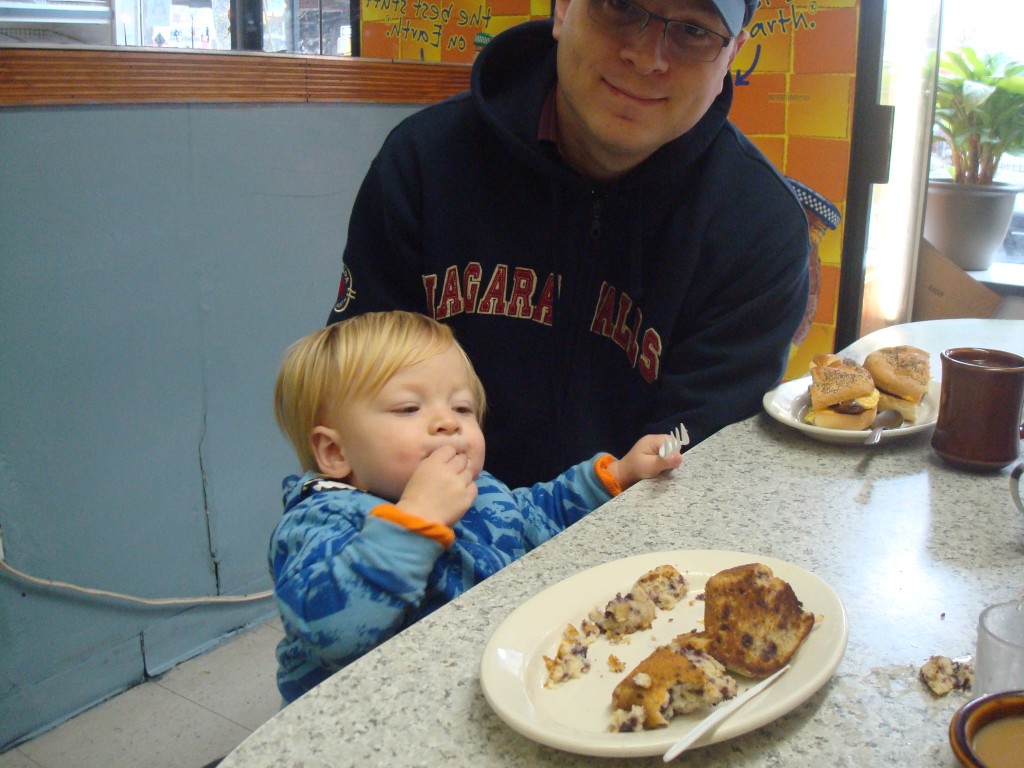 Because we are lucky, I get to worry / stress / be anxious about things that don't really matter. Like, as long as school is closed, so is daycare. Which is fine, except have you ever tried to work at home WITH a 15 month old? Not a lot of work actually gets done.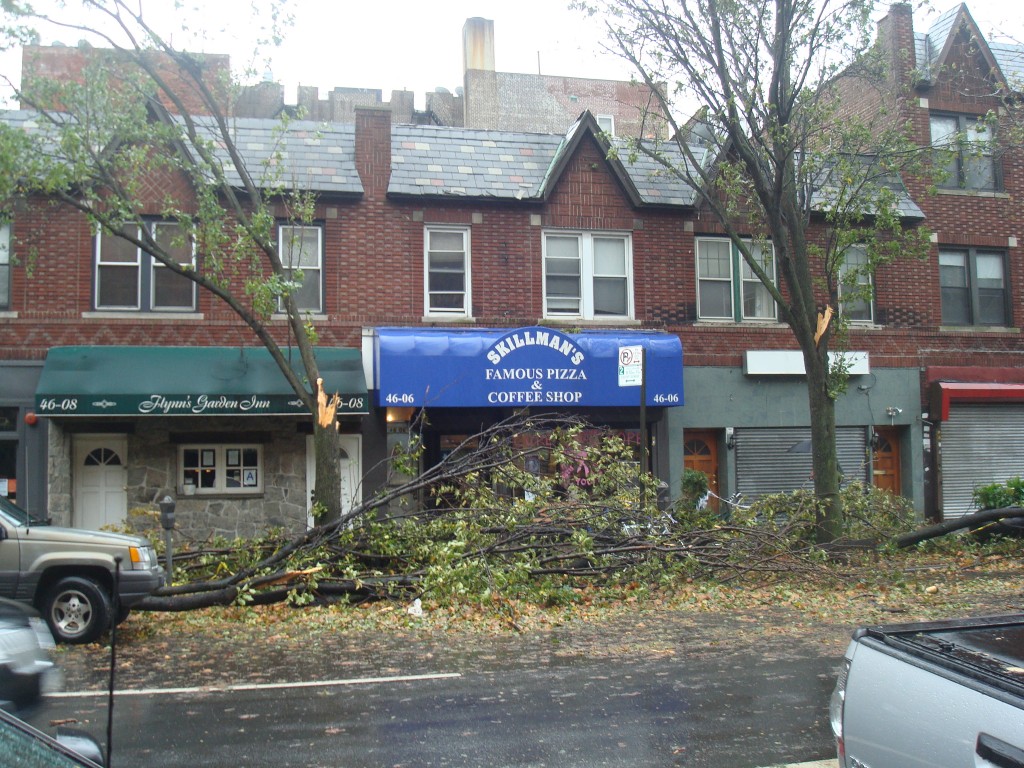 And I could just not do work, except that I might still have my exam on Thursday. We are waiting on the status of school closings on Thursday. So I am studying and anxious about the uncertainty and how unprepared I feel, but I don't actually want more time because emotionally I am spent and just need this thing OVER.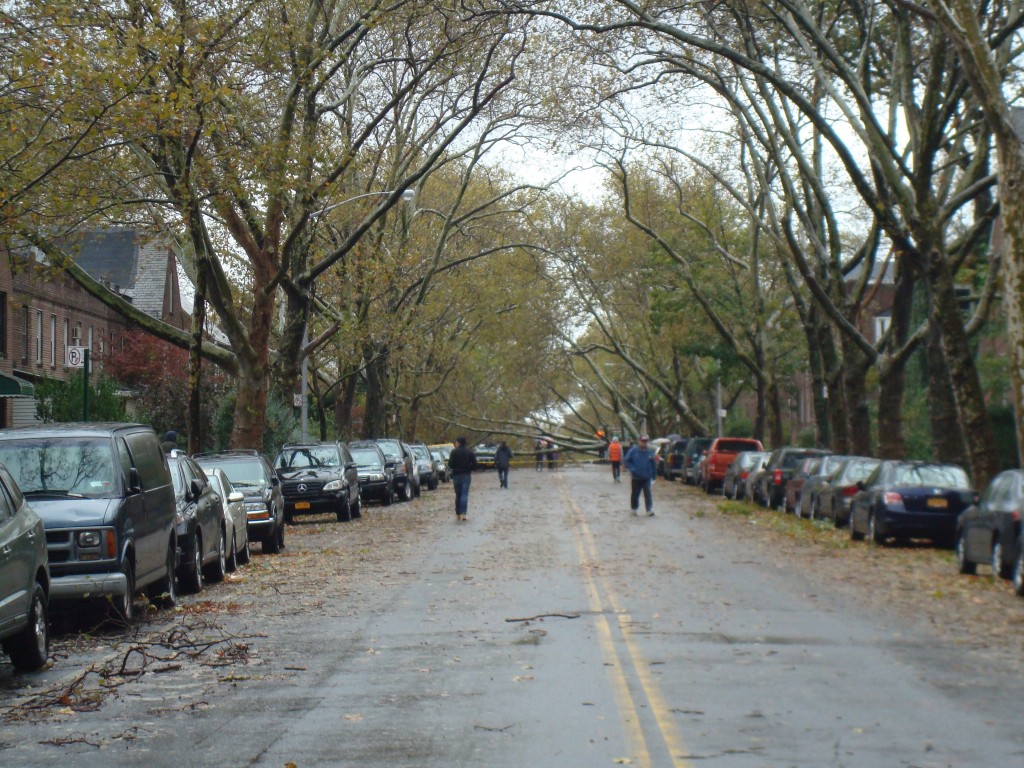 And the big question on everyone's mind is: "Will trick-or-treating happen Wednesday as planned?!?!?!" The answer is yes. It will, but it will be early. Since there is no school and all. And also, all the downed trees and upended sidewalks will be dangerous in the dark.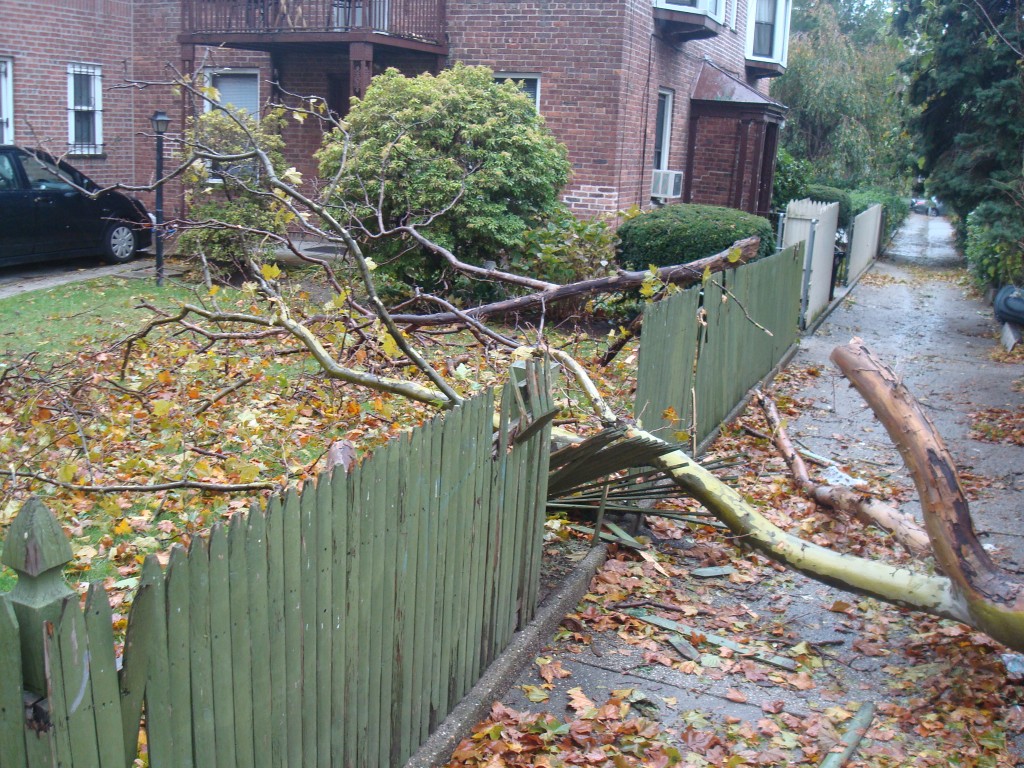 So Simon will be the cutest little Tardis you ever did see. If you don't know what that is you will just have to wait until the post-Halloween post. It's awesome though. Trust me.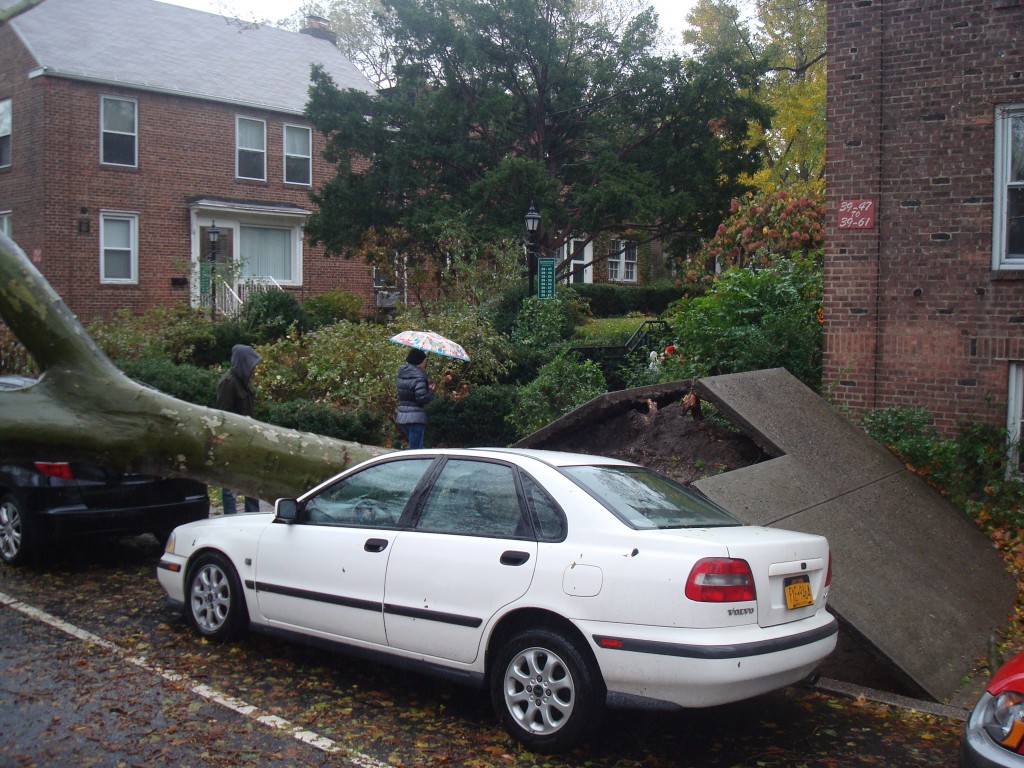 Oh yeah, and I'm sick with some horrible sinus congestion cold thing Rob or Simon gave me. Not being able to breathe stinks a lot.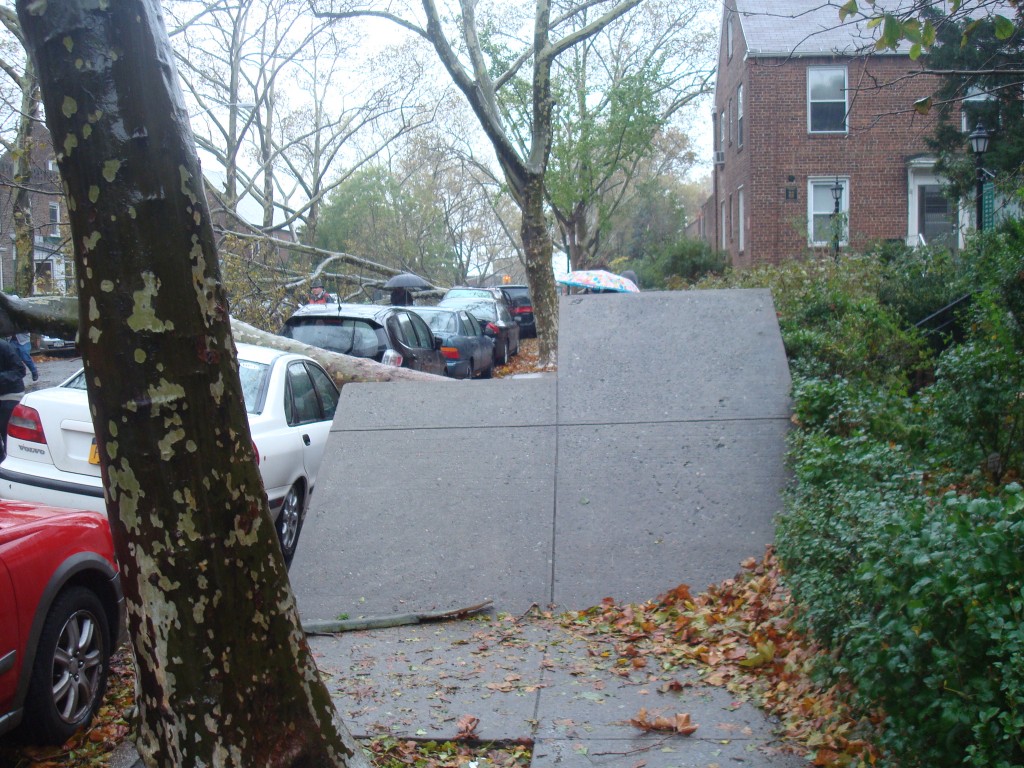 We're okay. We have each other and that is enough. Praying for all of those who have real problems from the storm.