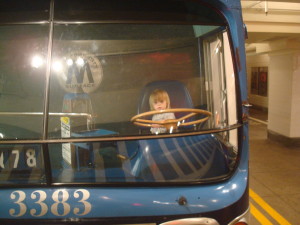 My baby turned 2 last week. We had a joint birthday party for Rob and Simon last Saturday. Then on Tuesday, Simon's actual birthday he and I spent the morning at the Transit Museum looking at trains and busses. He had a great time and slept through his birthday lunch. I did give him a birthday cupcake at home when he woke from his 3.5 hour nap!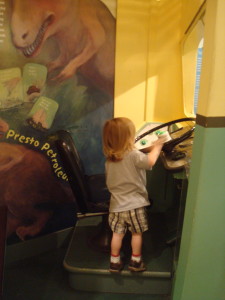 At 24 months Simon talks all the time. I have no idea how many words he has, but it's a lot (150 – 200 if I had to guess). He's added things like "exquisite" and "fantastic" to his vocabulary. The phrase of the week is "look at that" in a tone that just can't be replicated through writing. He's likes to read along with his books and is now in the habit of saying all the little comments we make when pointing out pictures or asking him questions. He likes to talk to himself: "The train goes fast Simon," don't do that Simon," "goin' fast Simon." It's kind of hilarious.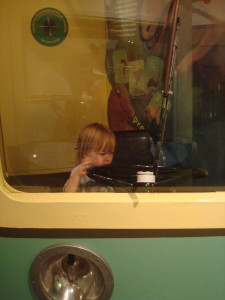 In the last 3 months or so Simon has become a climber. Hold me. He can scale the back of the couch with no help. We really have to watch him now. He can also reach things on the counter, so nothing close to the edge of any surface.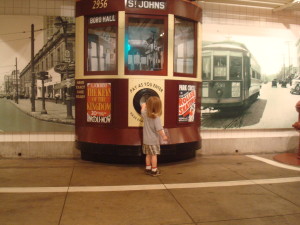 He is in love with his trains and when he says "come play trains with you" he means come sit in my room and watch me build tracks and push trains but don't try to help because you are doing it WRONG! While verbal, he still has a hard time expressing exactly what he wants.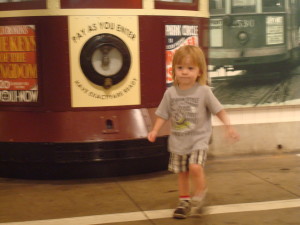 We spend a ton of time outside at the neighborhood parks. Simon can do all the slides by himself and has become quite the dare devil scaling the equipment. He is back into swings but only if he can go HIGH. Bubbles are a fun park past time. In the last month the sprinklers have been turned on and last week the pool finally opened. Simon is quite the little fish, but he likes Mama or Daddy close by.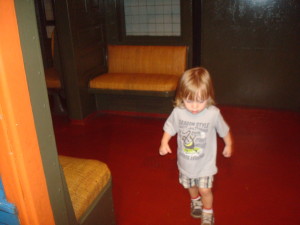 In February Simon discovered TV. His current favorites are Jake and the Pirates, Dinosaur Train, and Elmo. We throw in some Thomas, Bubble Guppies and Mickey Mouse Clubhouse too. The good news for the little TV head is that he rarely watches a whole episode just sitting. Usually he's running around playing and just listens to it.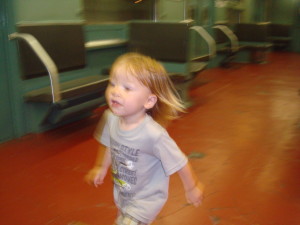 We are also 100% into the terrible twos. The whining and the tantrums are a bit exhausting. There are a lot of days with a lot of time outs and loss of toys that he throws. On a really fun day (sarcasm font) he'll whine because he wants X snack (which is fine to have), we have a battle to get him to ask nicely, then he gets mad about being offered X snack. We are slowly working through this.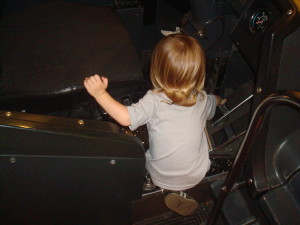 We took the month of June off from school and had a Mama/Simon month. It was fun, but he was really missing his friends and the structure of daycare. He just started back and is in the 2s & 3s room. A lot of the same kids, but new teachers, new rules, and new responsibility. He thrives there and we love his teachers and friends.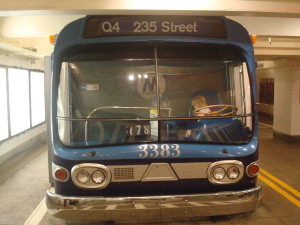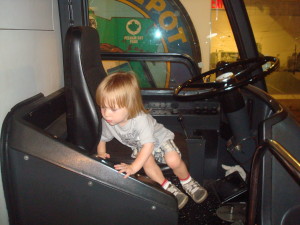 Happy birthday boy! You are the best.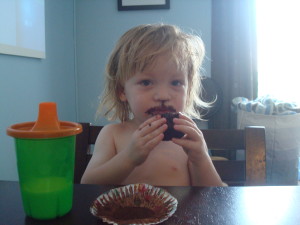 stats: 22 lbs. 4 oz. 33.5 inches tall.