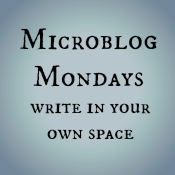 A long one today…
I probably won't actually write about the insanity that is entering Kindergarten in the NYC public school system. But just know we are in the middle of it and I'm trying very hard to not get crazy, because it's Kindergarten.
I came across this article over the weekend, and it articulates some feelings I've had better than I've been able to. Namely, that if you are able to hold your kid back, they will still likely enter Kindergarten with a bunch of kids who were not held back.
I want to take that a little further though. In conducting my dissertation research in two places, New York City and Indiana, the issue of cut-off dates for entering school has come up. Here school entry is by calendar year, meaning kids are 4.5 – 5.5 entering Kinder. And it isn't the easiest thing to hold your kid back with the public school. In Indiana, cut off dates are much earlier – in June. So my friends son was born July 2010 and Simon July 2011 and they are both entering Kinder this year with no holding back. So there is already an 18 month difference in Kinder entry nationwide! This could get wider with "redshirting" (although realistically by only a few months).
For Kindergarten at the local level at least the whole pool is in it together. But I'm working with middle school kids, so my kids in Indiana are older than their comparison sample. Which gets me thinking about how Simon and my friends son could be college roommates. There are huge leaps in executive function that happen in late adolescence and early adulthood. And I can't stop thinking of the potential trouble that comes from one friend turning 21 more than a year before the other. (And yes, this happens anyway in college, but I wonder/worry that the potential for trouble could be greater for reasons I can't coherently put words to.)
But in the short term, I'm just trying to get into Kindergarten.