My first blog post was September 16, 2007. In all the craziness that is currently my life I completely missed this milestone. Six years. SIX! Basically my entire life with Rob – we had been dating almost 6 months when I started. I'm not really sure what made me start. I had been avoiding for a long time wondering why anyone would want to put their lives and journal in a public place like the web? I did have a live journal for awhile – but was ehh about it.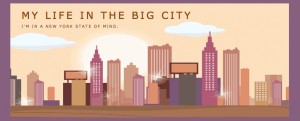 Then a good friend started blogging. And linking to blogs. And I started reading. And decided that just MAYBE it would be a fun way to keep family and friends informed about my life, thus "My Life in the Big City" began.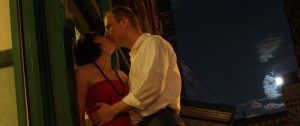 After a year of blogging I changed my blog name to hook up to my new email. When I changed my name my married name was taken on gmail, so I chose the email from my high school days. I wanted the blog to link up.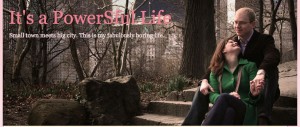 (Last year for my 5th blogoversary we bought the domain name and I moved to this blog location.) But the blog purpose never really changed. It has always been primarily a way to update family and to record fun events.
I love blogging. Or I did up until about 6 months ago when I suddenly had a hard time sitting down to write. It was a combination of being very busy at school/work and wanting to change the direction of my blog after being inspired at BlogHer '12.
You see I really want to WRITE more. I'll keep doing the family updates and the pictures. But I also want to write about things that matter to me. And I guess I will be writing mostly FOR me, but also for a different audience than my family coming for the cute pictures.
My blog is public and NOT anonymous. You can find out who we are and probably where we live without too much effort. And it's not that I want to write about anything I'm ashamed of, it's more that how you share different parts of yourself with different people. But here, everyone sees that same me. It's the me I choose to share, but as I think about the direction I want this blog to take I've been sitting quietly. I worry about how family will react to seeing more words instead of all pictures. I worry how some of my views on parenting decisions will be received (like extended breastfeeding).
This blog has been my hobby and a record of my life for SIX years. But I've changed. It's time for this space to change with me.
This is the first of a short series on how I've changed as a blogger. Part Two is about my infertility journey and how it has impacted me as a blogger – to want to write more about my emotions and parenting topics. Part Three are my goals to keep moving forward as a writer. All are part of PAIL's monthly theme posts. See them all at PAIL Bloggers on September 27.