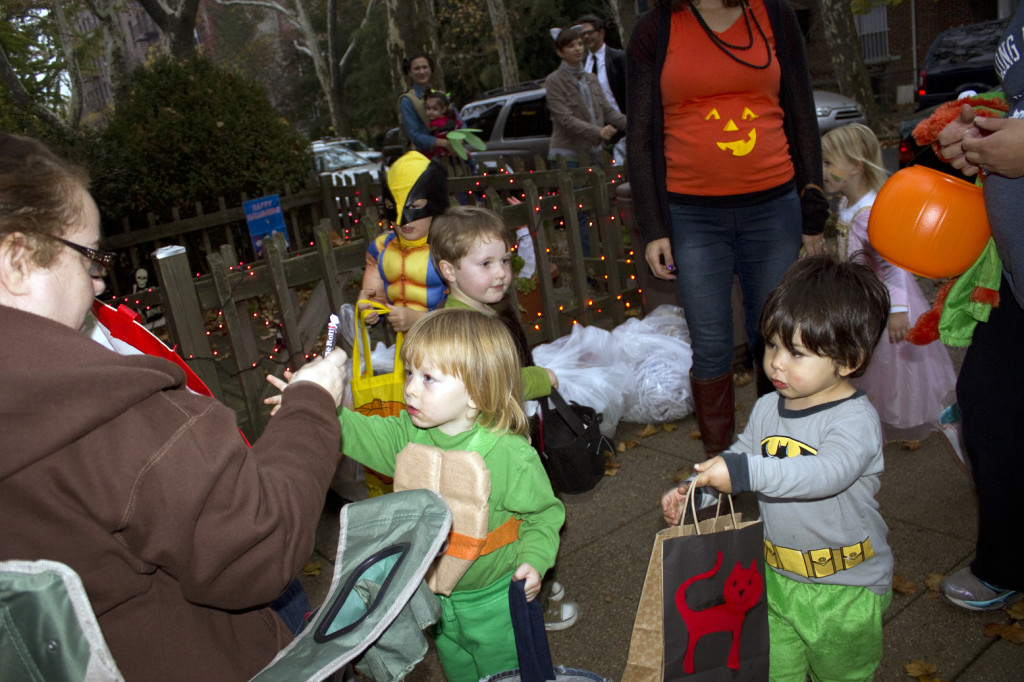 "Can I have a lot of them?" is what Simon said at most of the houses instead of "Trick-or-Treat." But he caught on pretty fast the whole knock-on-a-door-get-lots-of-candy concept. And he wore his costume the whole time. A Halloween Miracle.
We went with a friend from Simon's class and picked up the kids early so that we could be started by 5. It was a little bit of a rough start, but we got Simon into his costume (except for the mask). His friend was half monster/half batman. They had a class party and we left them in their pj costumes from school under their costumes.
We stopped to see my friend Erika (Lucille Ball) on our way to the block of Garden's Houses. The boys weren't sure what to think, but then they realized CANDY! LET'S EAT IT! And the slow start was over and they were into it. I'm glad I took a few minutes to sew this little candy bag from the bottom of an old pair of jeans. We got a LOT of candy.
After two blocks and 90 minutes the two kids were zonked and high on sugar. So we called it a night. My goal was two blocks and two hours, so I was totally cool with skipping the last third of the second block. Our neighborhood gets seriously crazy with everyone coming out in costume to trick-or-treat.
We even got one of the whole family.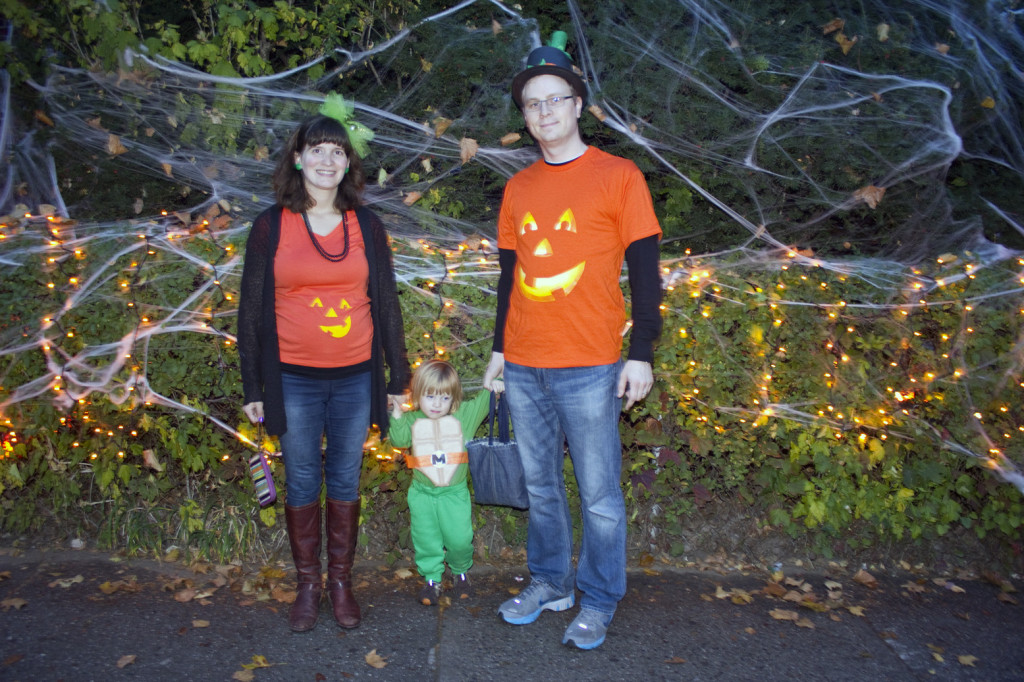 I love this little Ninja Turtle.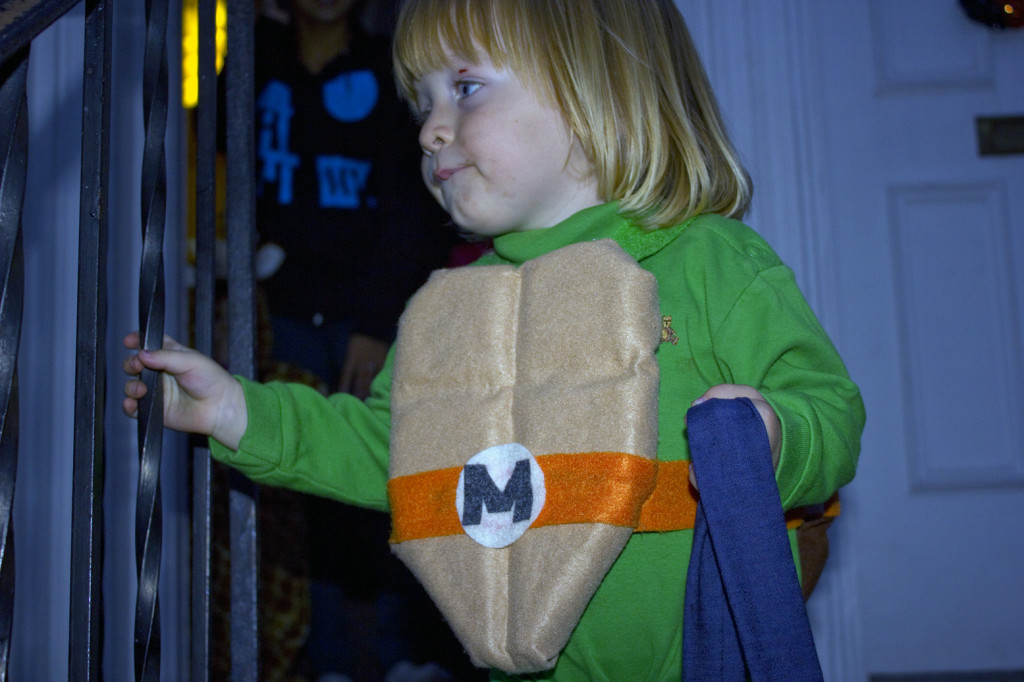 I also love Halloween, but I'm glad it only happens one night a year.