This year I wanted to try taking Simon to the parade. I thought he'd like it, but it could have been a disaster. The first time I went we got there several hours early to get a spot – that was NOT happening. The second time, we were working at Nick and had a warm conference room overlooking Broadway. So my plan to get to a spot in the park was iffy. It was quite fantastic actually.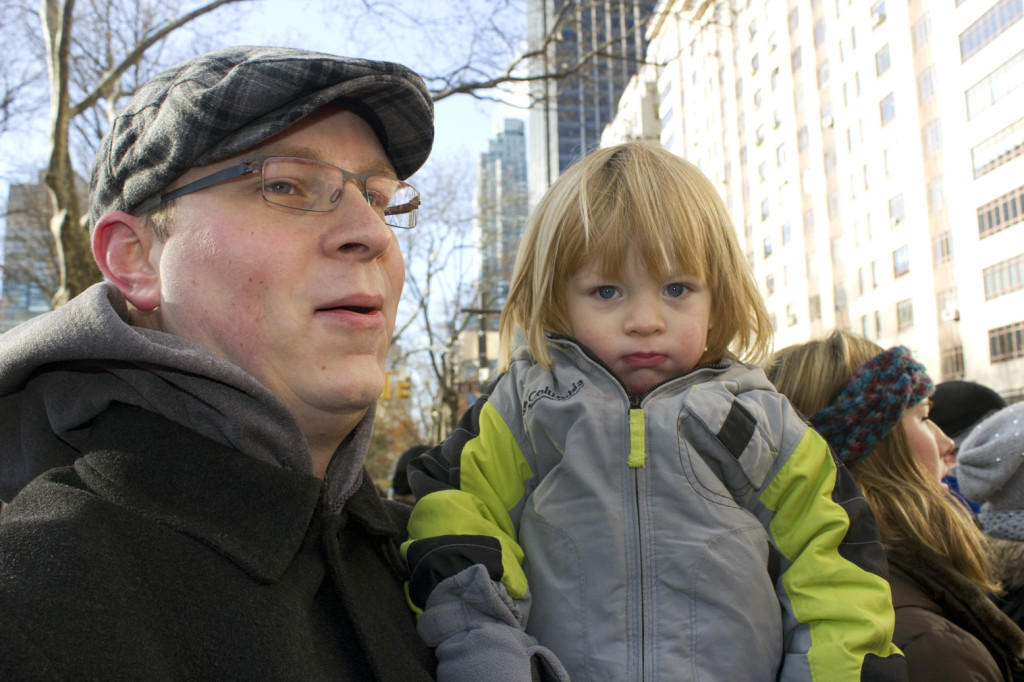 This may be one of my favorite picture, but truly doesn't reflect the experience. At first Simon had no idea what was going on. And it was cold – but not windy. He was not amused.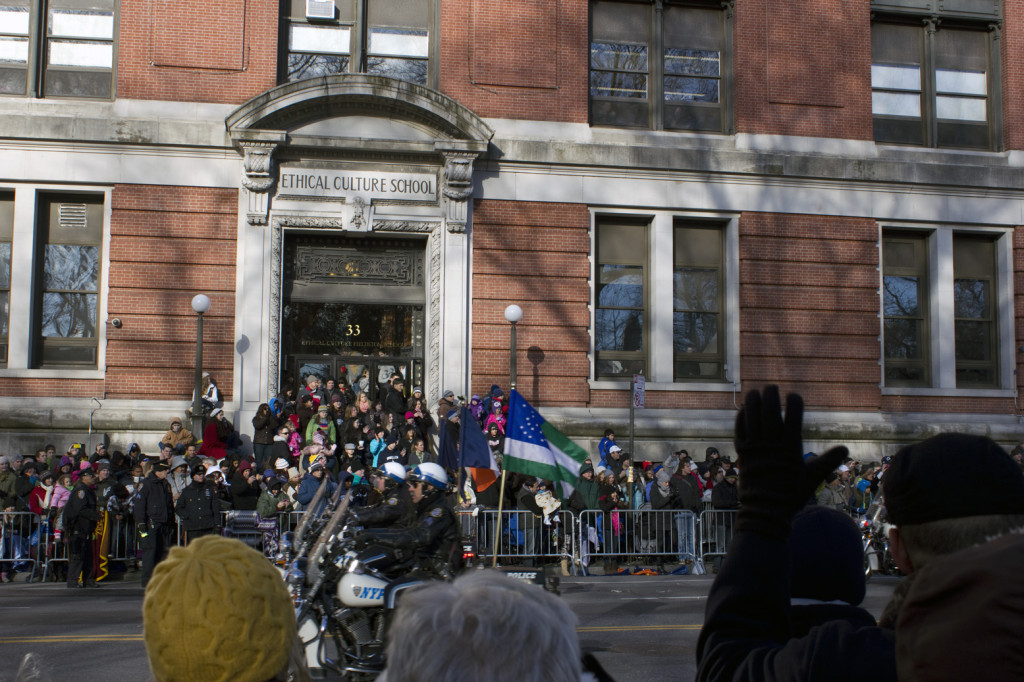 Then the parade started and Simon started to get a little interested.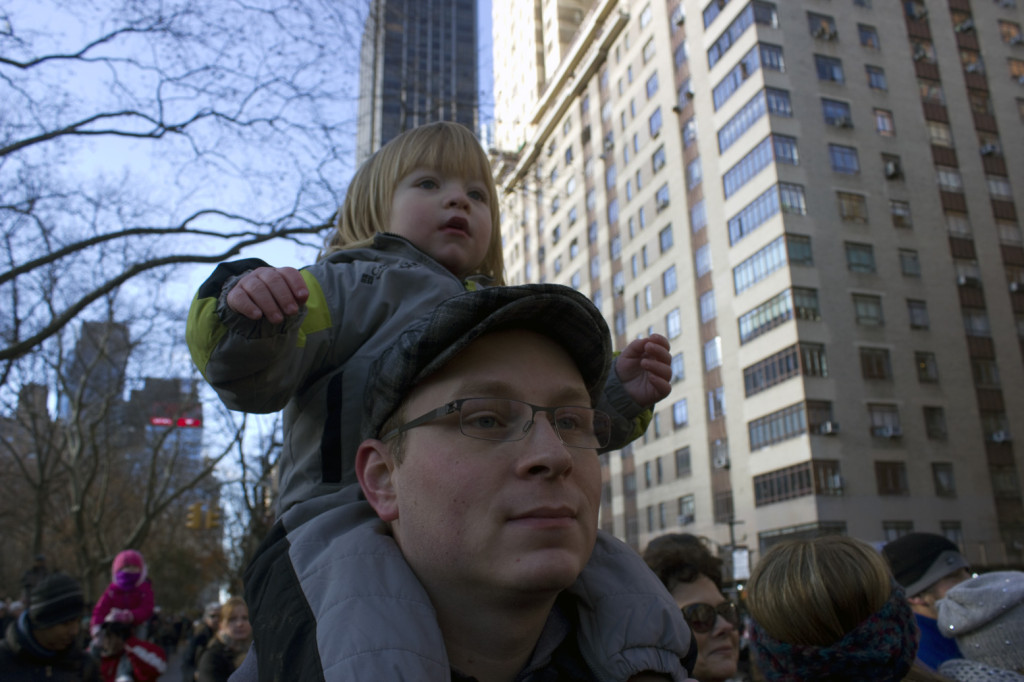 There was the Thanksgiving Turkey.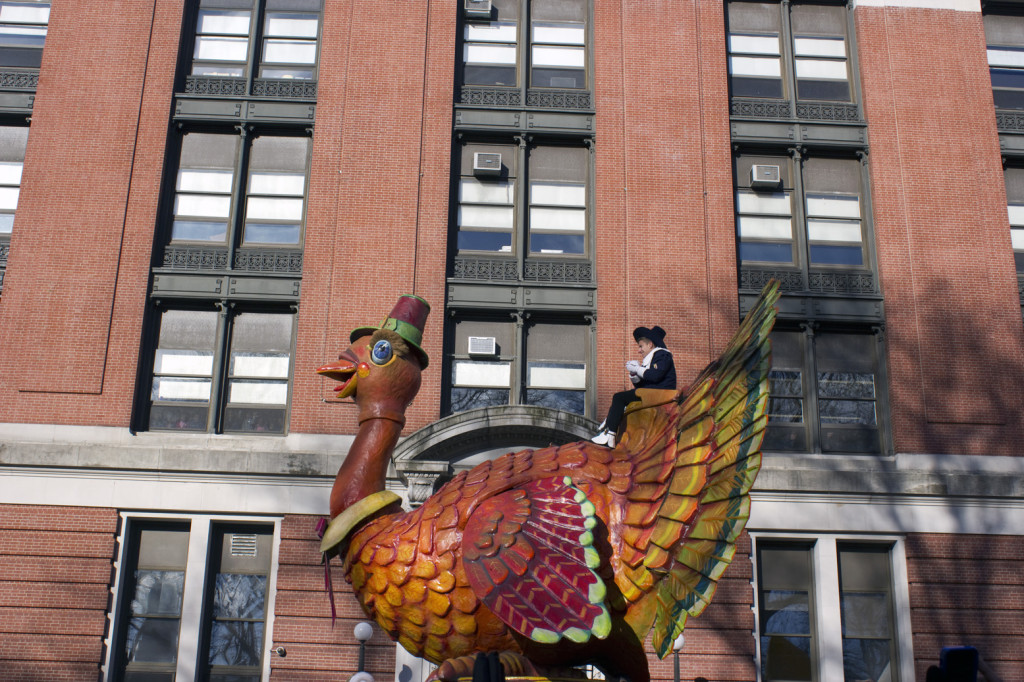 And Snoopy.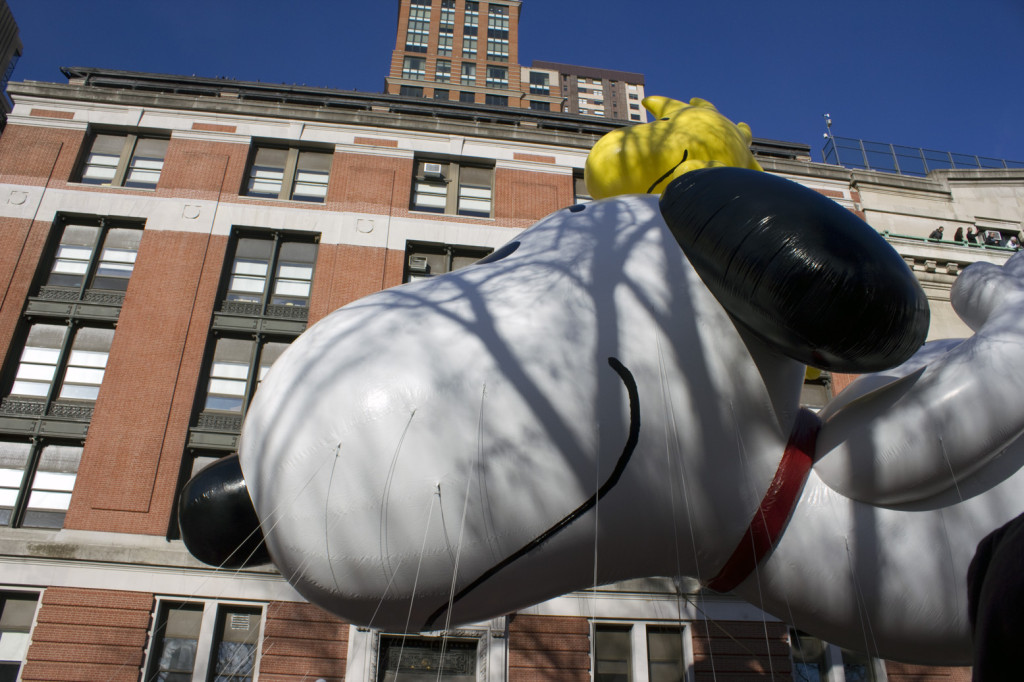 There were marching bands.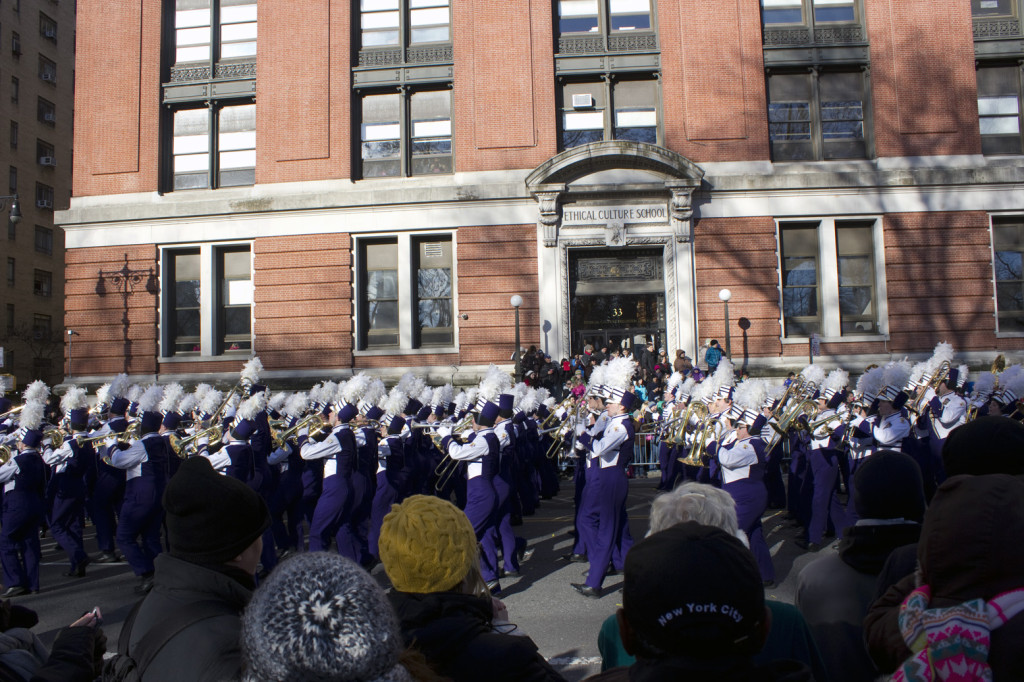 And "a kitty cat AIRPLANE!"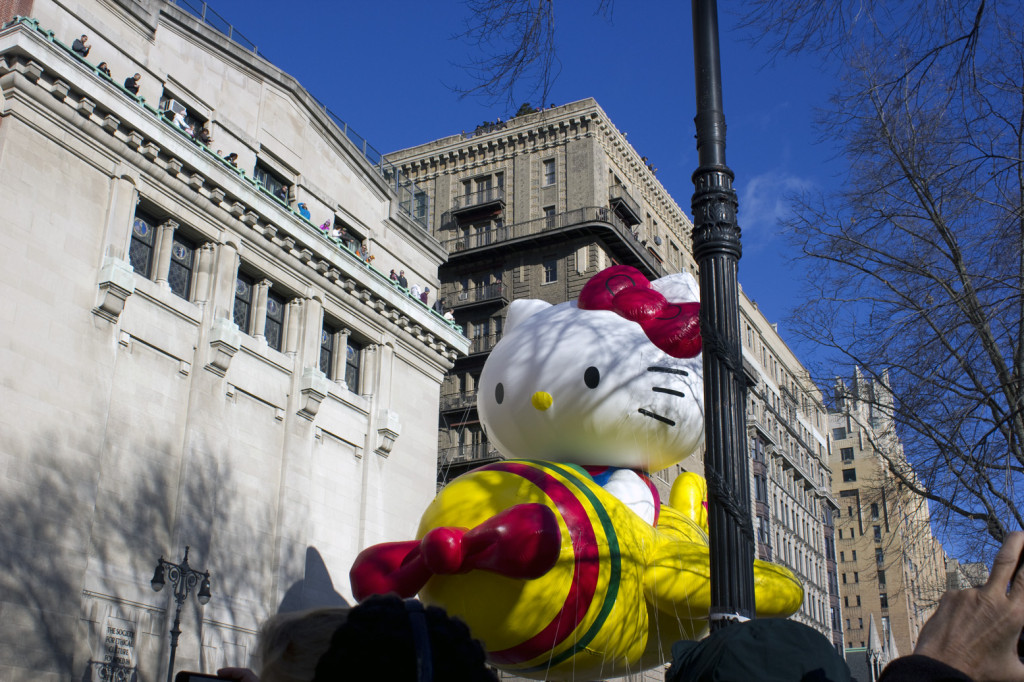 Here it comes!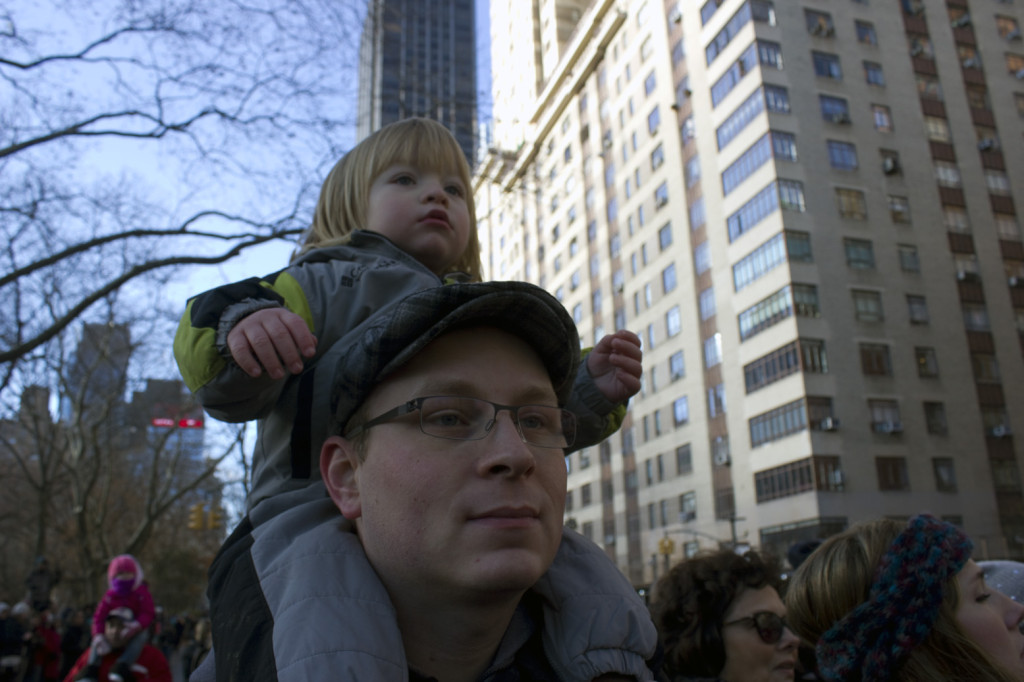 Richard Simmons!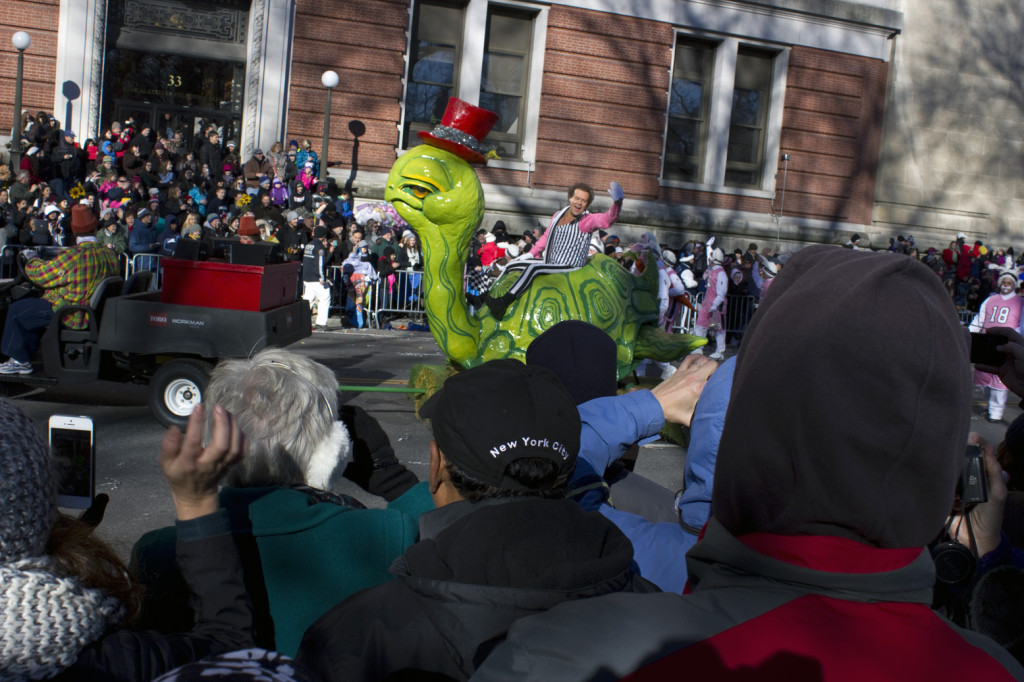 And Simon is finally getting what the parade is all about.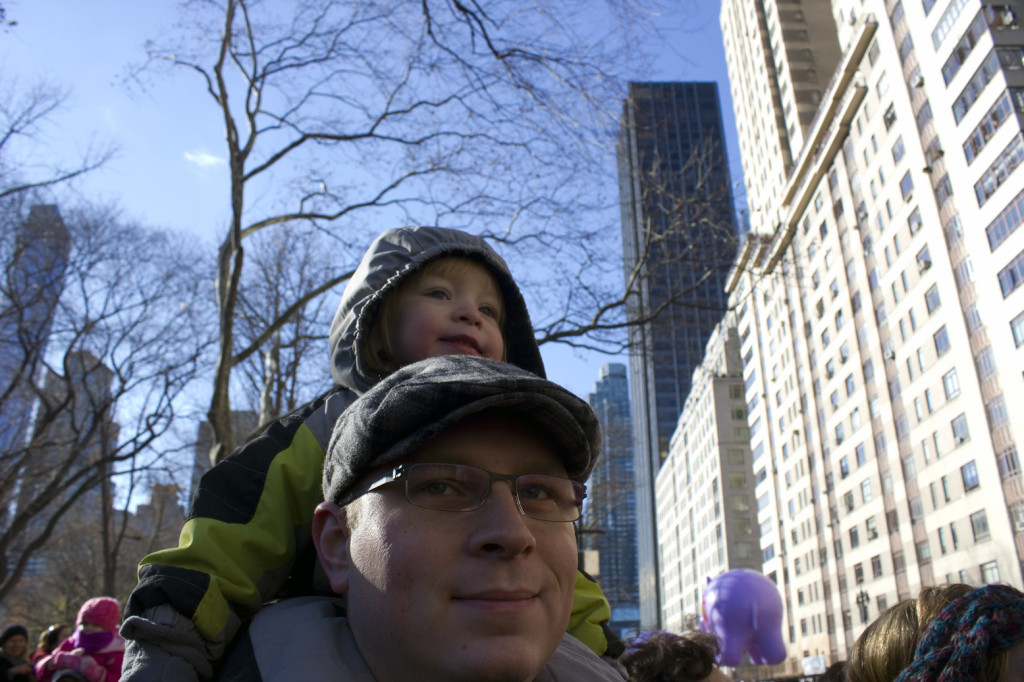 A smile! And pointing at the balloons and floats.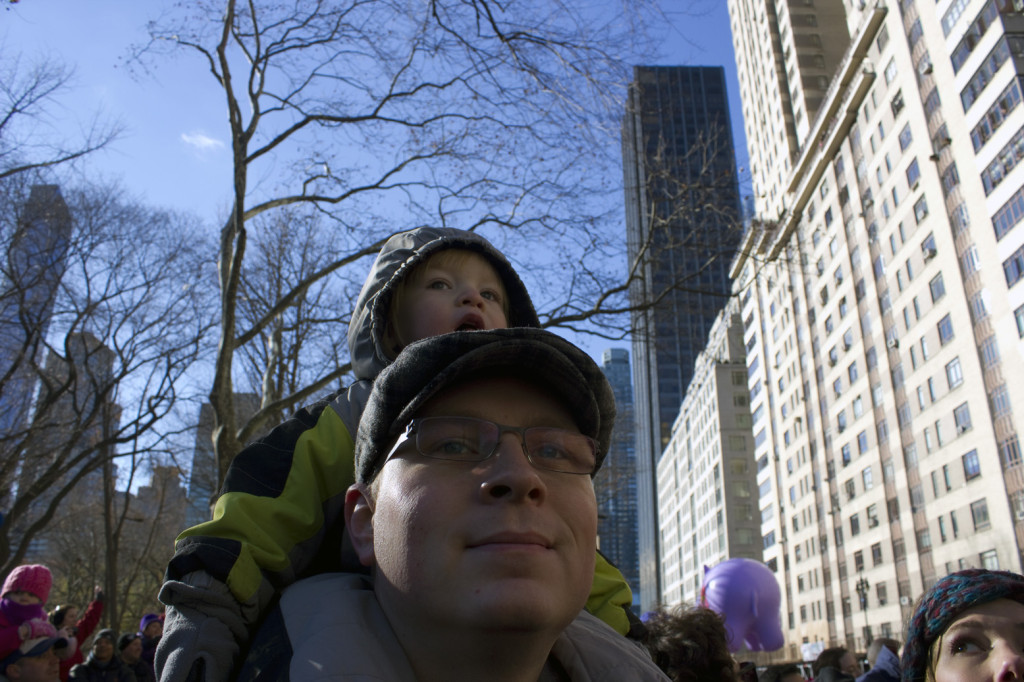 Duck Dynasty was a big hit. I couldn't get a clear picture without people in front of me waving.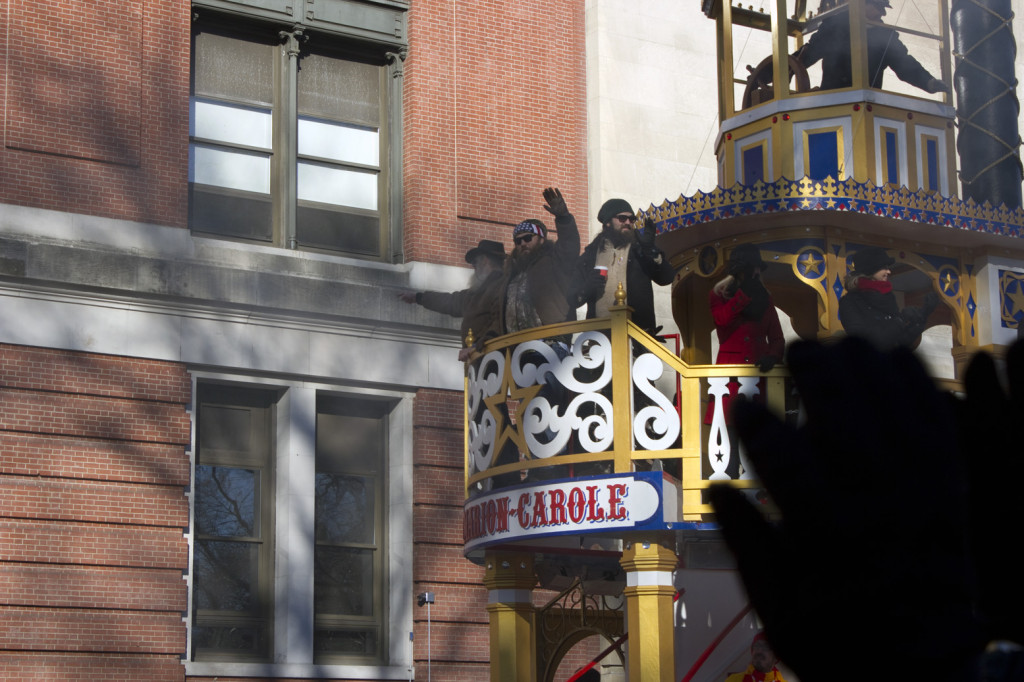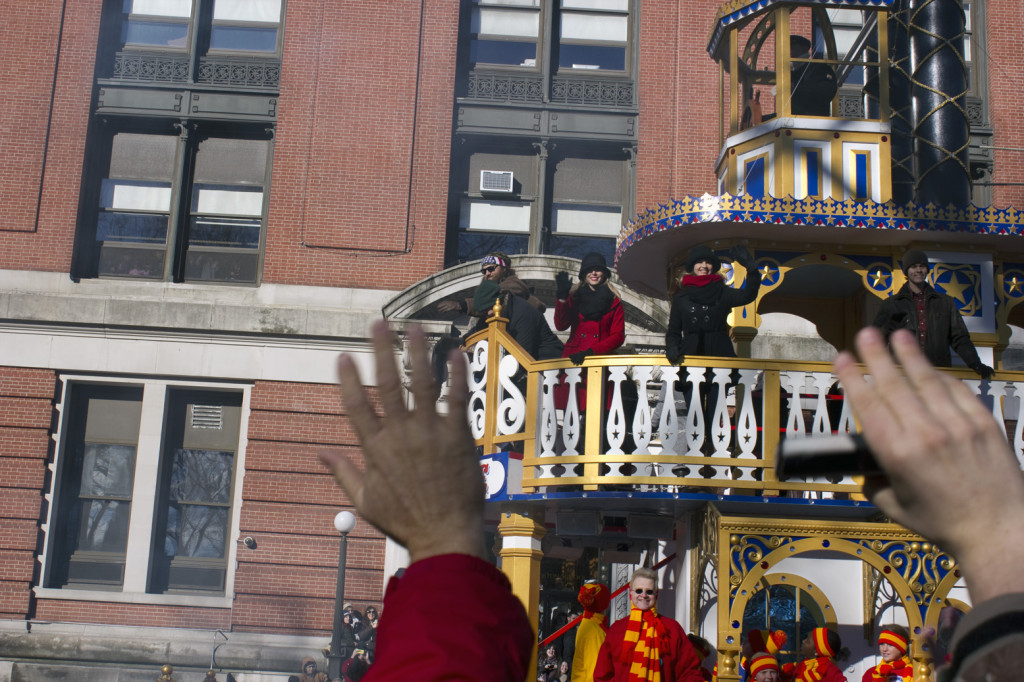 Simon got tired of sitting and watching. He was getting tired and cold. So we did some running in the park.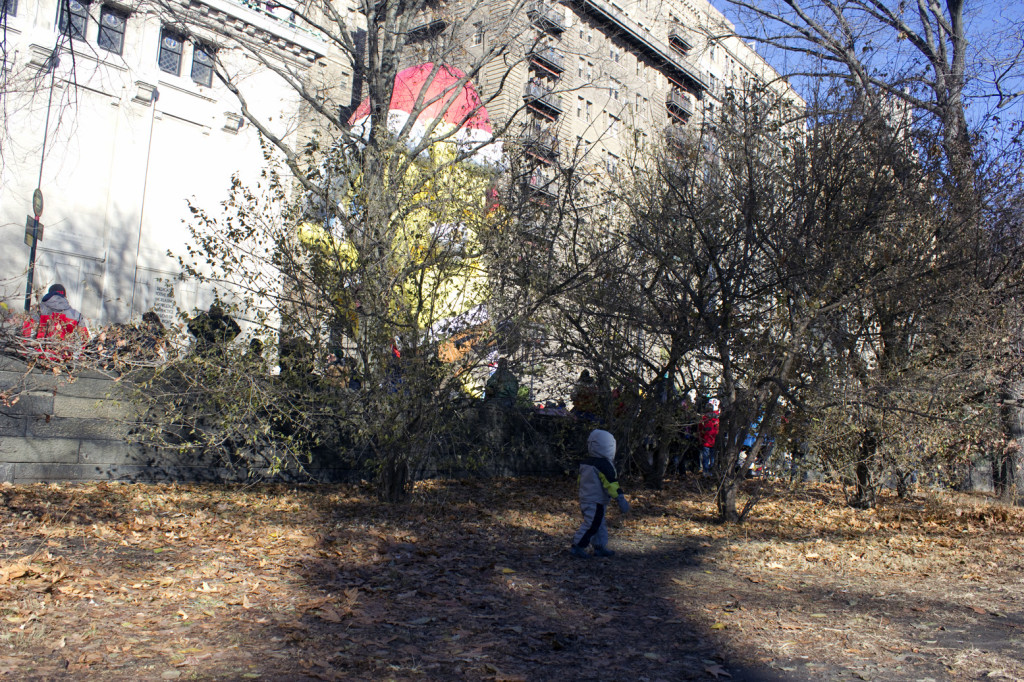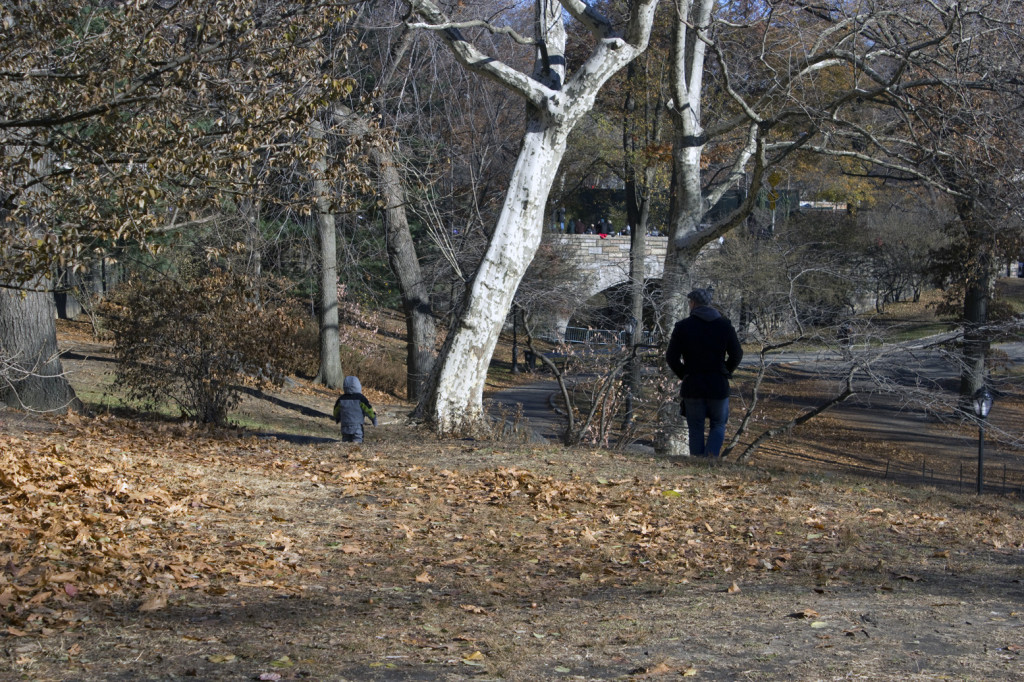 Rob and Simon walked back to the street to see Spiderman. The only balloon casualty this year.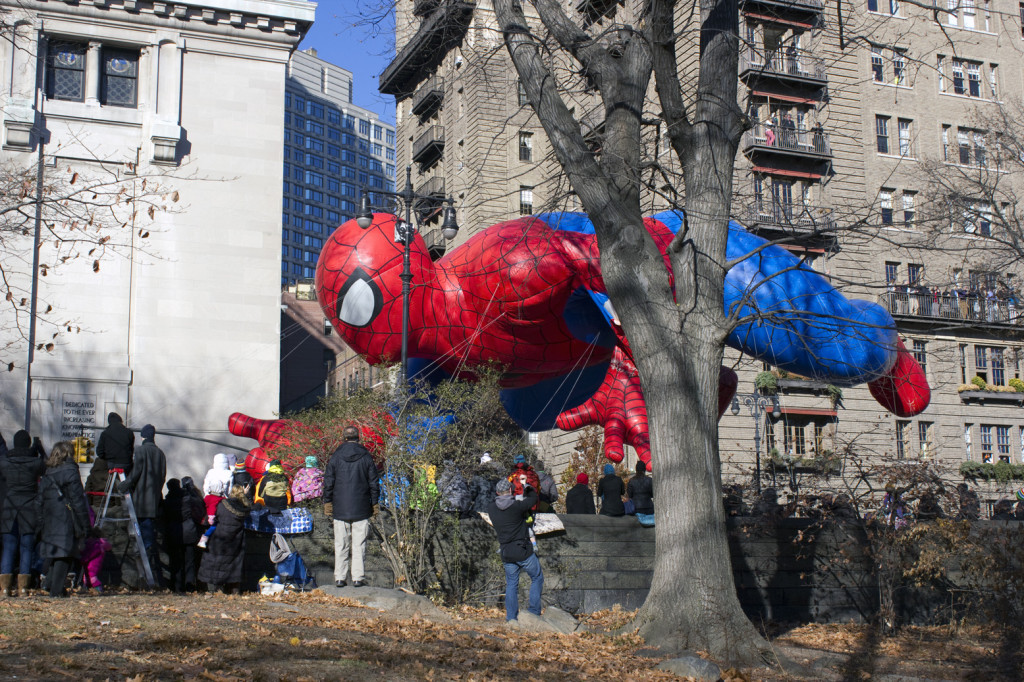 They almost called off the balloons – that would be a strange parade – but instead just flew them low. Spiderman, however got his arm caught in a tree and here only 15 blocks into the parade it is deflated.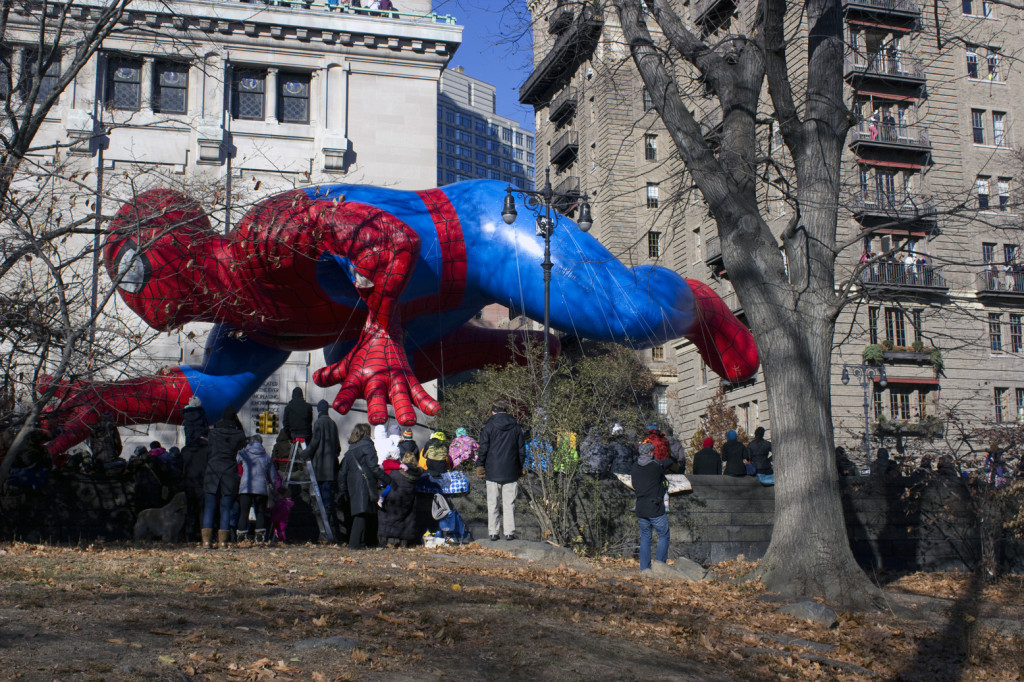 Then we decided it was time to call it a day.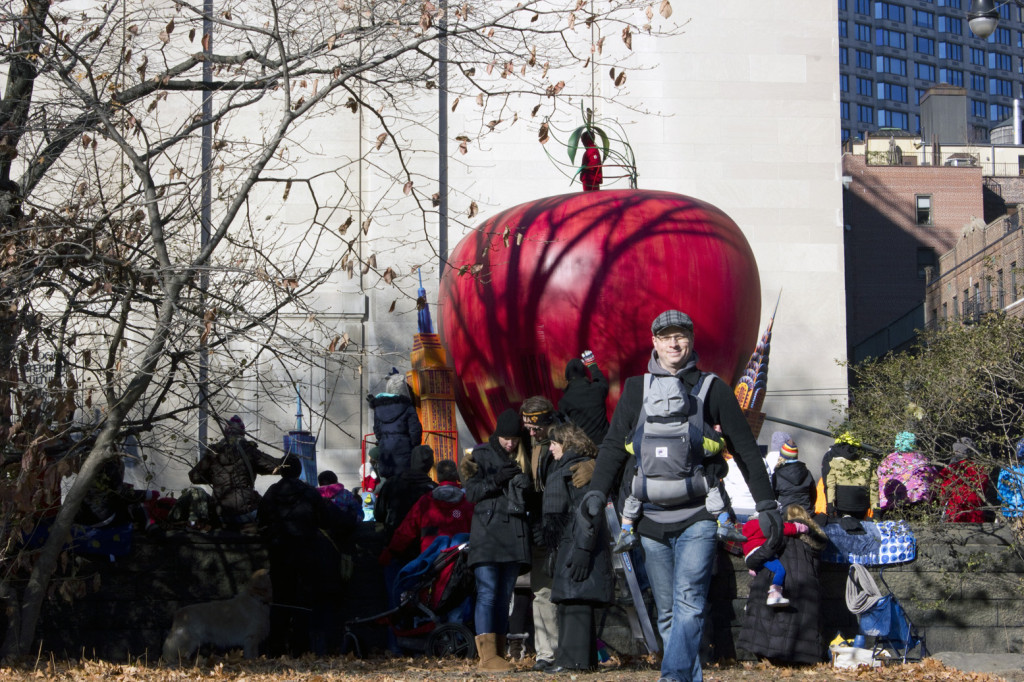 Usually I cook and Val and Josh come over and sometimes our "homeless friends" who don't have family nearby. But this year with the parade I didn't want the added stress so I said no to hosting and cooking. Add in teaching on Sundays so no down time and the third trimester; I just didn't want to deal with it.
We picked up Val at grand Central and ate at a restaurant. It was lovely. No prep or clean-up. It was the perfect stress free Thanksgiving. We found the downside though is no leftovers.
So while the tradition of attending the parade will continue next year there will likely be cooking.
Thanksgiving: 2008, 2009, 2011