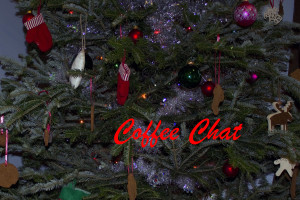 I've now spent entirely too many hours blogging today. Lot's of scheduled posts in the queue as I've been editing photos and TRYING without success to edit the video you are about to see. I used to be a pretty good video editor, but it's been about five years since I've done any heavy editing and probably close to three since I last opened any of my editing programs. All of that to say, I've kind of forgotten how. And it's not like I'm trying to do anything too crazy – just adding an opening and some underlying music. I'll have to get Rob to help me.
In the meantime you have my friend Hannah to thank for this video. If you aren't reading her blog, you should because she's awesome. And also in the middle of a pretty amazing adoption story. Hannah started a little feature called coffee chat and asked us (her readers) to play along. This is my attempt.
You are now warned that I spend entirely too long blathering about coffee and that I'm way spazzier than I realized on camera. Sorry about that…
Also, it is now afternoon. So good afternoon.