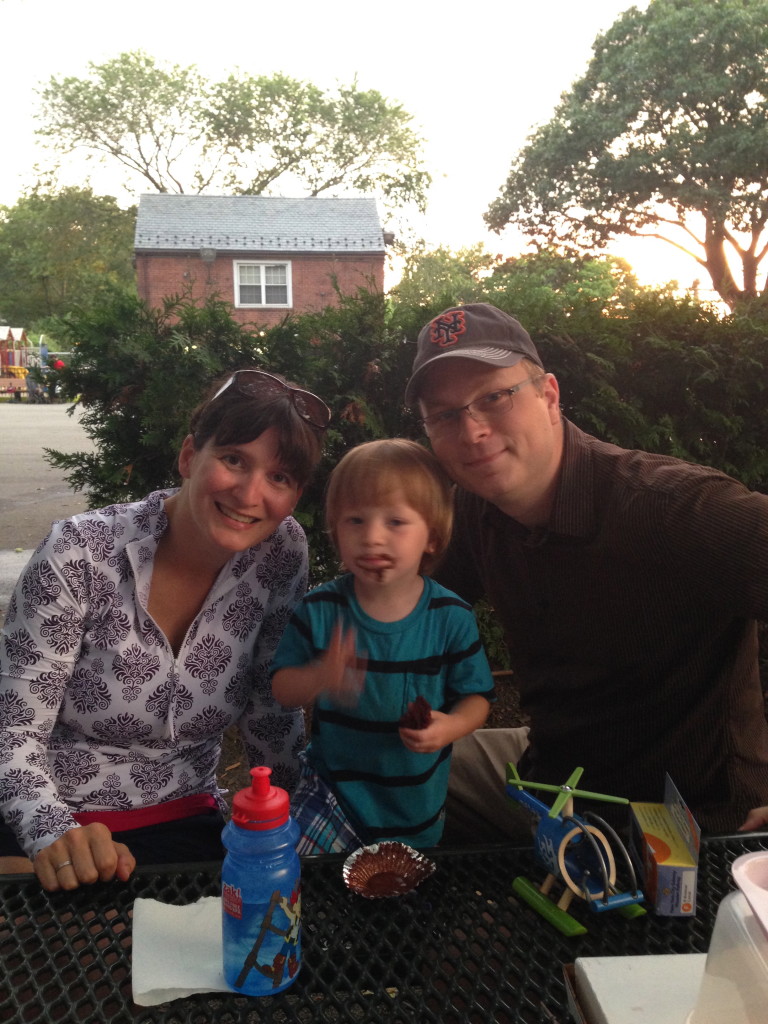 Simon is THREE. Three is just so big, he's really a kid now. Not a baby or a toddler even. But a real kid. Even since 2.5 it's amazing the changes. I was watching the videos of him from when Caleb was born and he was so little in how he talked. I've become Mom most of the time instead of Mama. Simon has demands and knows what he wants. His communication is amazing and also frustrating. Because with understanding comes having to learn patience, and "no." There is lots of negotiation happening in our home right now. I have to be the strong one to not give in. And he knows when I'm weak and exactly when and how far he can push. It's already getting old when he screams at me, but we'll get through it. The drop down all out tantrums don't happen that often anymore.There are so many feelings that come with being three. It's sometimes almost funny to watch him navigate trying to verbalize how he feels, he never knows and it's always changing. And the answer to "Why?" is always, "But because I did/do." It is an awesome responsibility parenting a three-year-old.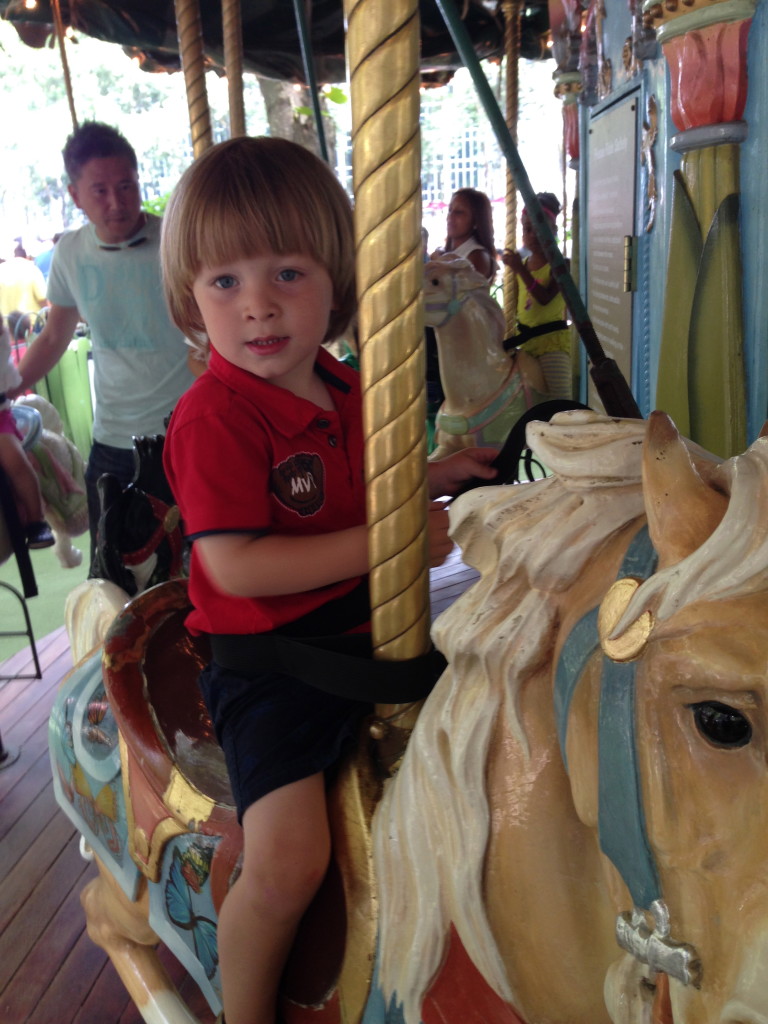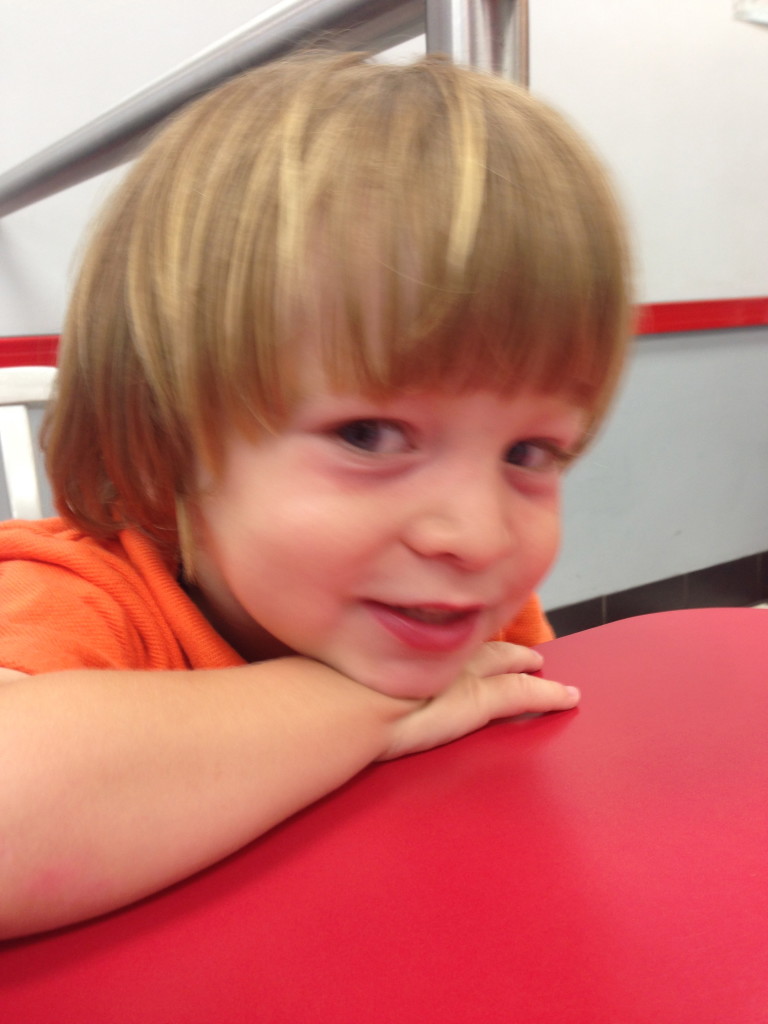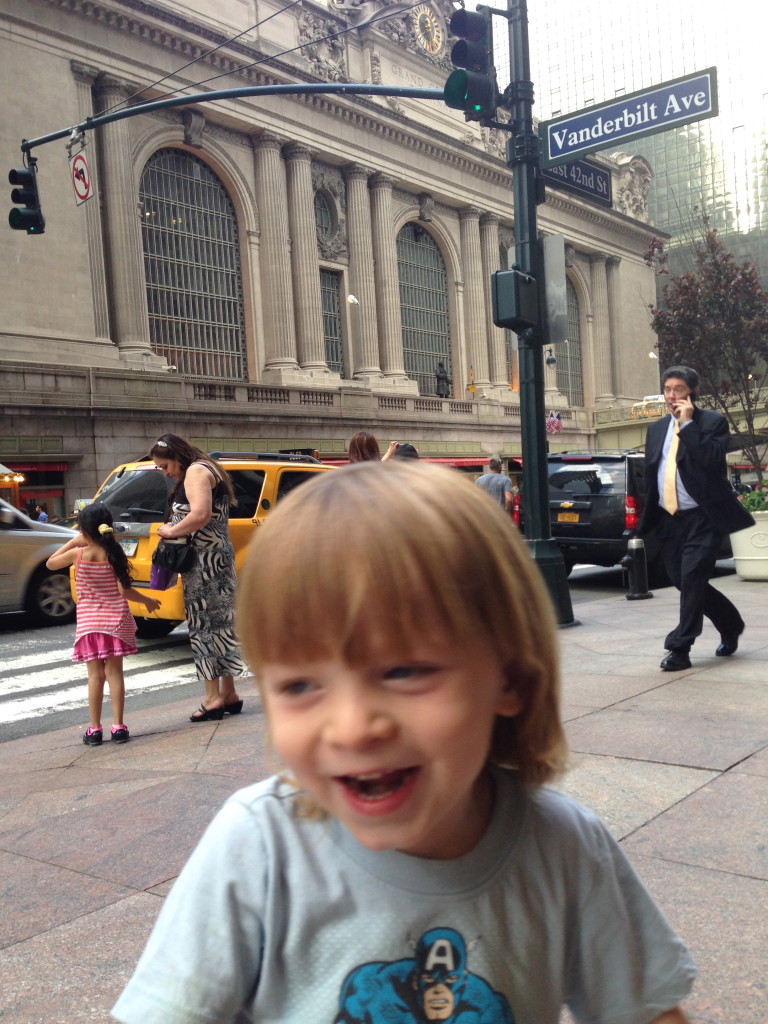 Simon has also earned a lot of independence that is granted to the preschool set of city kids. We've been working on stopping at corners and waiting for the "walking man" to cross since he could walk, but really the last year. And over the last six months Simon has earned the privilege to run ahead down the block having proven trustworthy to stop. And the consequences of not stopping halfway (if he's gone a bit too far from me) or turning a corner without a grown-up are swift and severe. Buckled in the stroller, or hand holding the rest of the walk. There have been three times I can recall where this has happened in the last few months and all are from not listening (not stopping or "hiding" around the corner) and not a real fear that he wasn't planning to stop at the corner. I'm kind of amazed at the independence he's earned. He and the after school posse run to the playground together most days after school. I can almost see the future where they do this without the parents trailing along behind.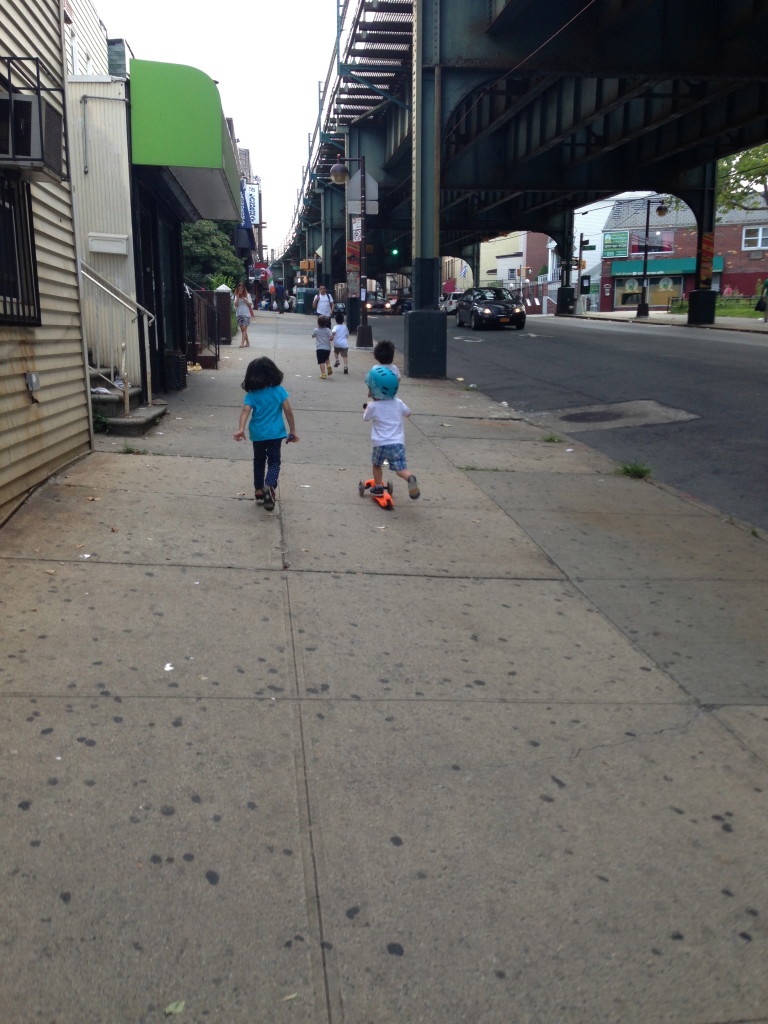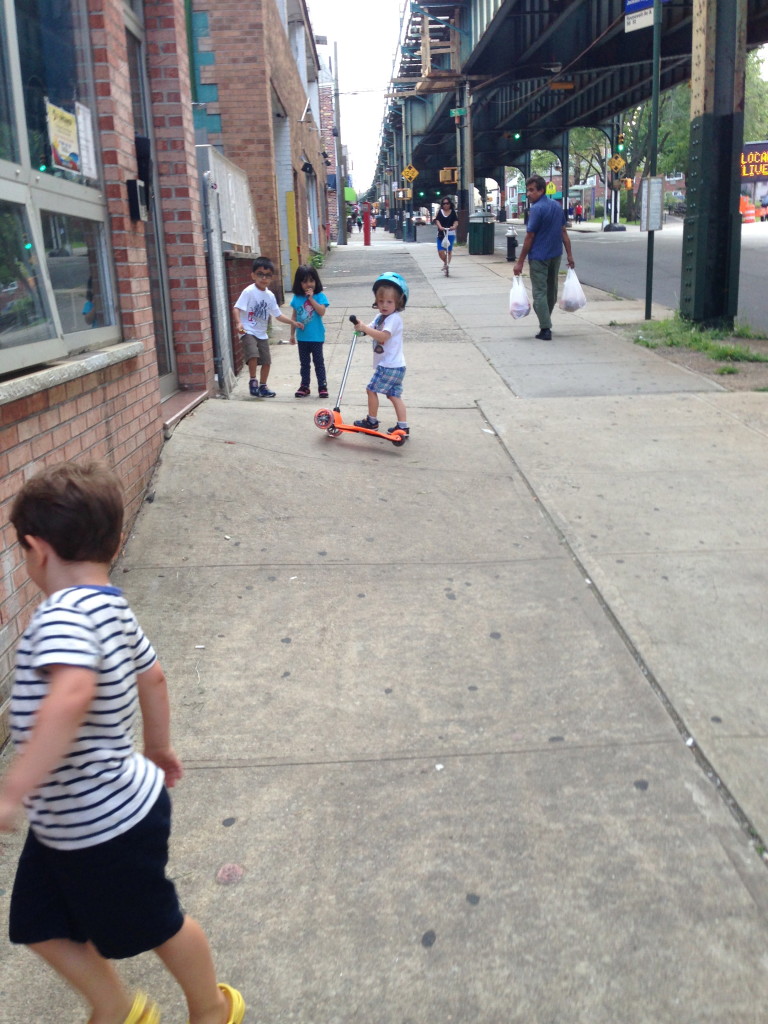 Simon also got a scooter and helmet for his birthday, so he's on wheels. After about a day and half he was doing tricks, like holding one leg to the side. And so fast. We've just started scooting to and from school on days he doesn't ride the bike seat with Dad.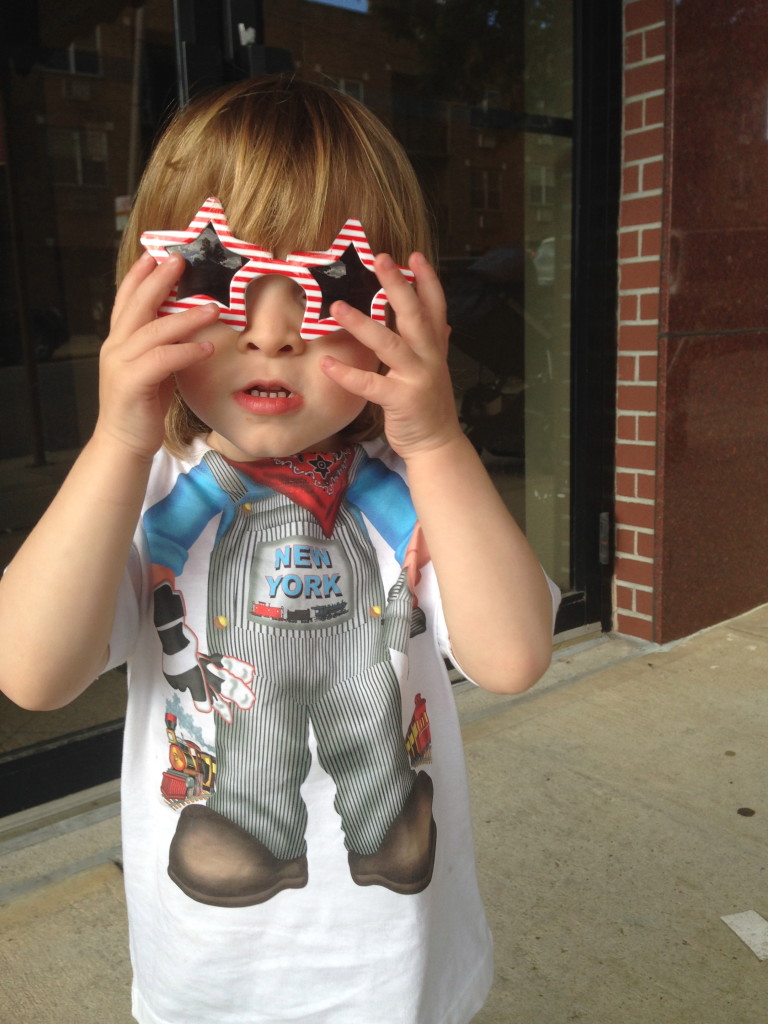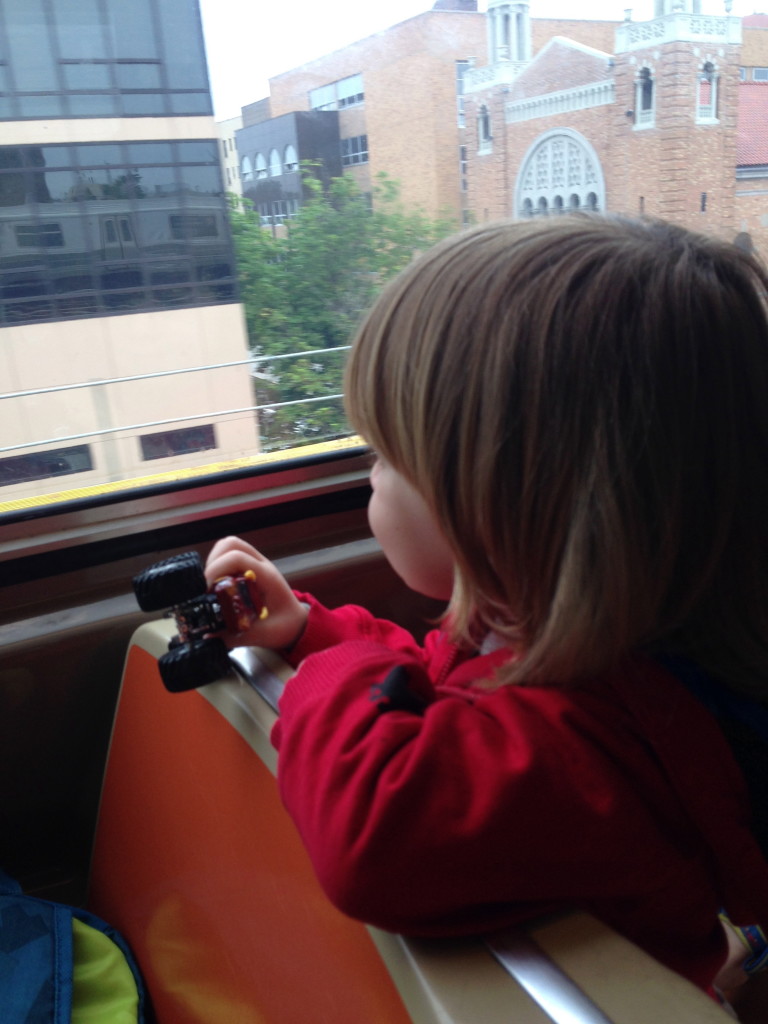 Somewhere in the last month Simon has learned to identify almost all of the letters and numbers and the sounds they make. I thank the Leap Frog videos on Netflix for the sounds.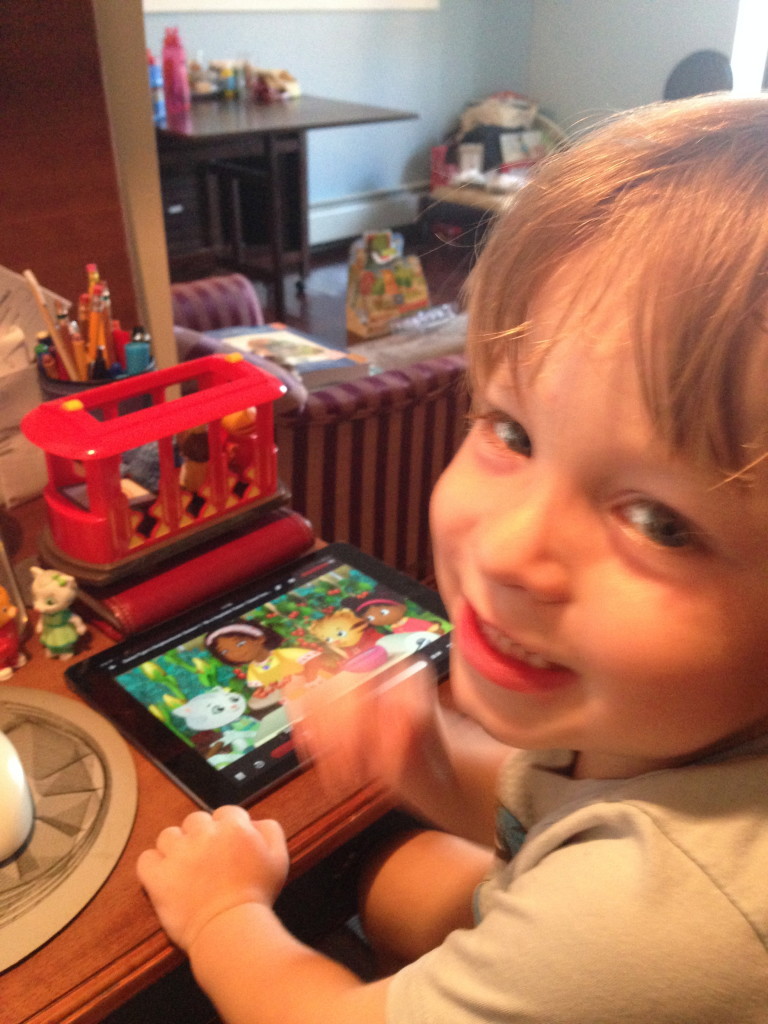 We started watching movies this year. The second half of Finding Nemo (the first half where he gets lost and the sharks was too intense, but we might be ready to try again), Rio, and Peter Pan were the first movies. We added in Ghostbusters, Toy Story (1, 2, &3), Marry Poppins, Robin Hood (Disney), A Turtle's Tale, Frozen, Tangled, Brave, How to Train Your Dragon, Monsters Inc., Kung Fu Panda 2, Cloudy With a Chance of Meatballs (1 &2) and Rio 2 was his first movie theater experience. I list that out and ummm we watch a lot of movies. But that is kind of what happens when your parents work in animation.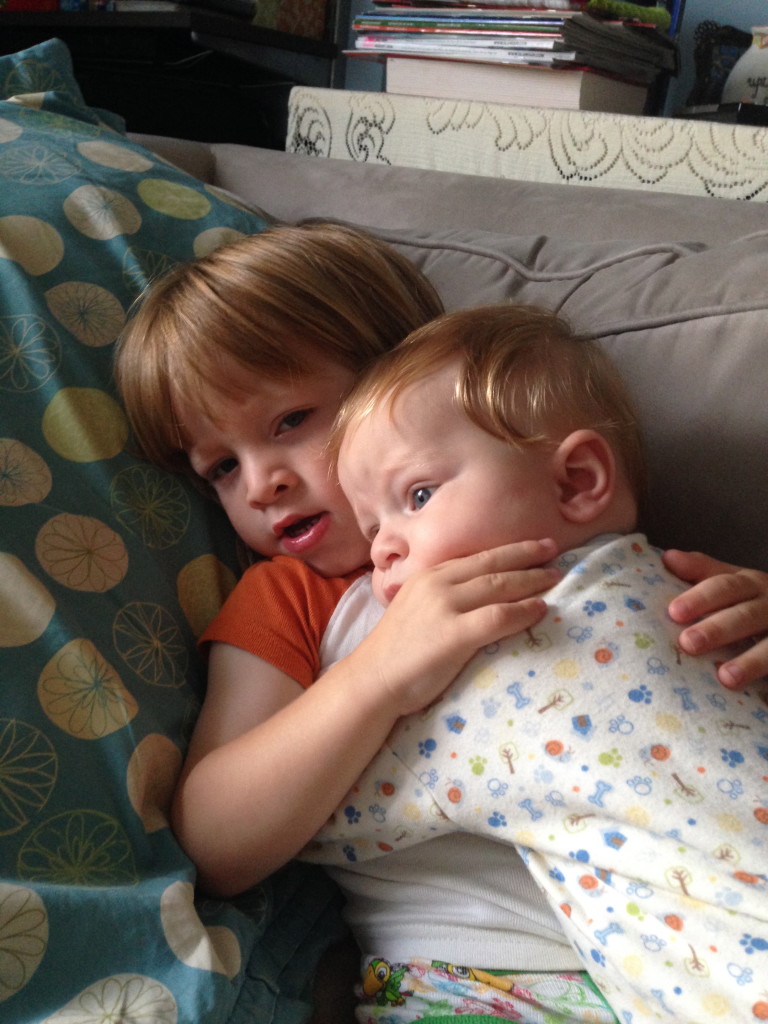 As a big brother, Simon is doing pretty good. We are just now getting to the point where Caleb can roll and grab his stuff, and sharing is definitely going to be an issue. But that is to be expected. Mostly he loves his brother and loves to mess with him and touch him all. the. time. Unless of course he wants him to go away and stop crying.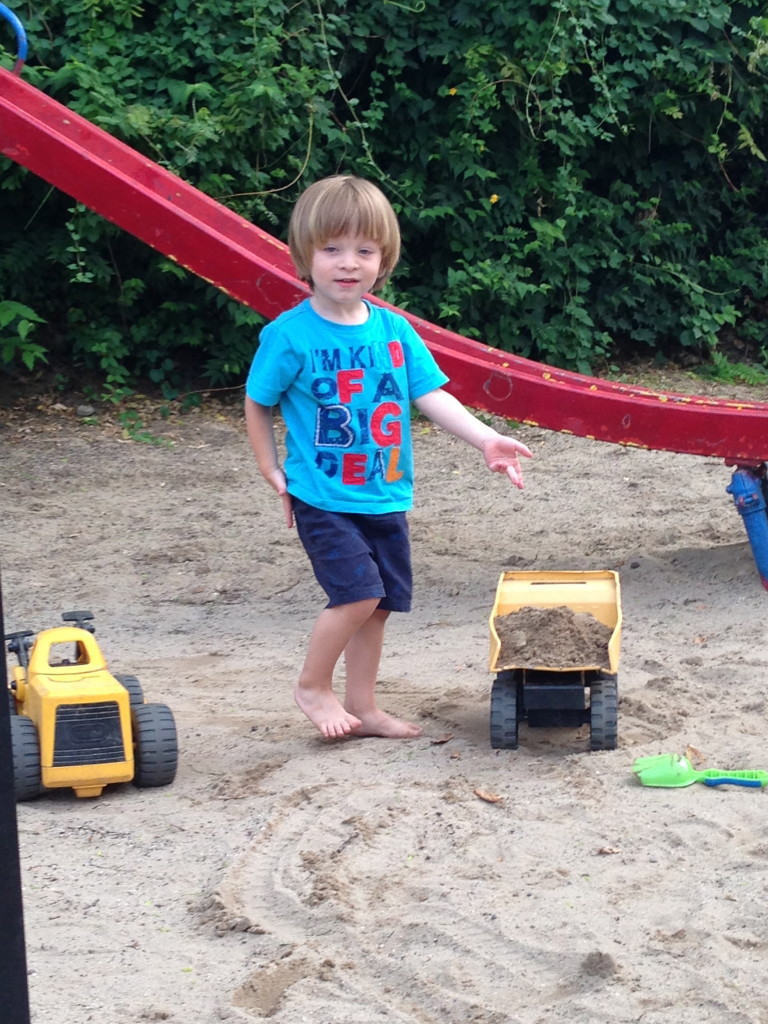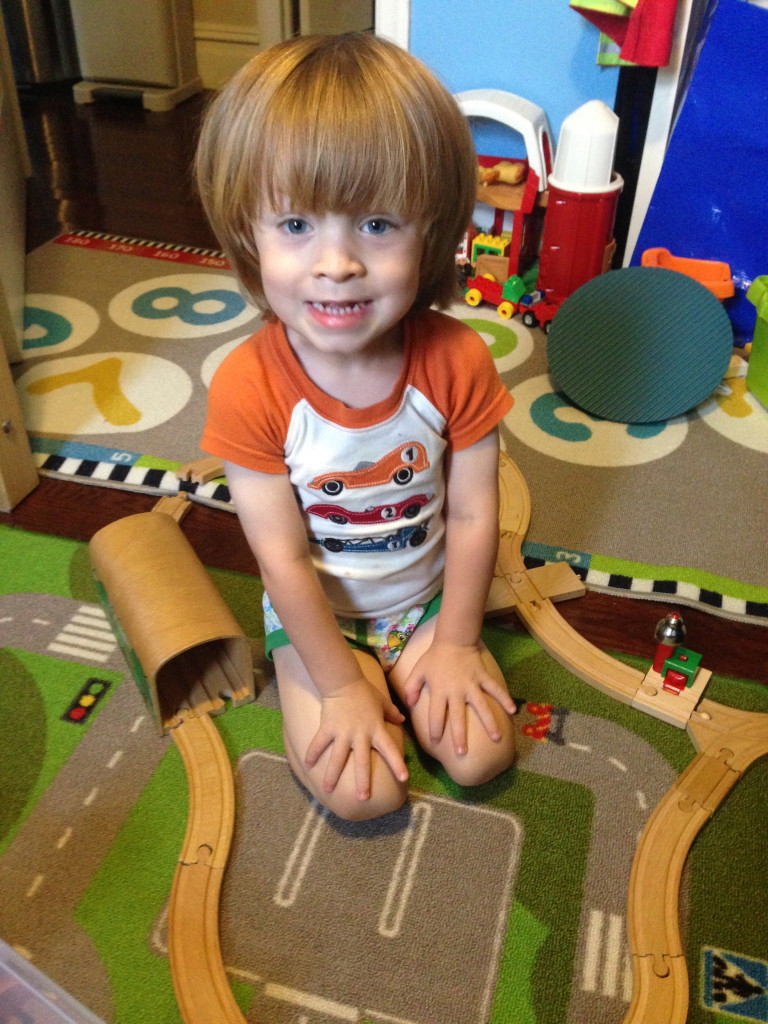 He still has a love of all things train, but is also in to Monster Trucks and cars and fire trucks. His Duplo building skills are expanding. And so much time spent outside running and climbing.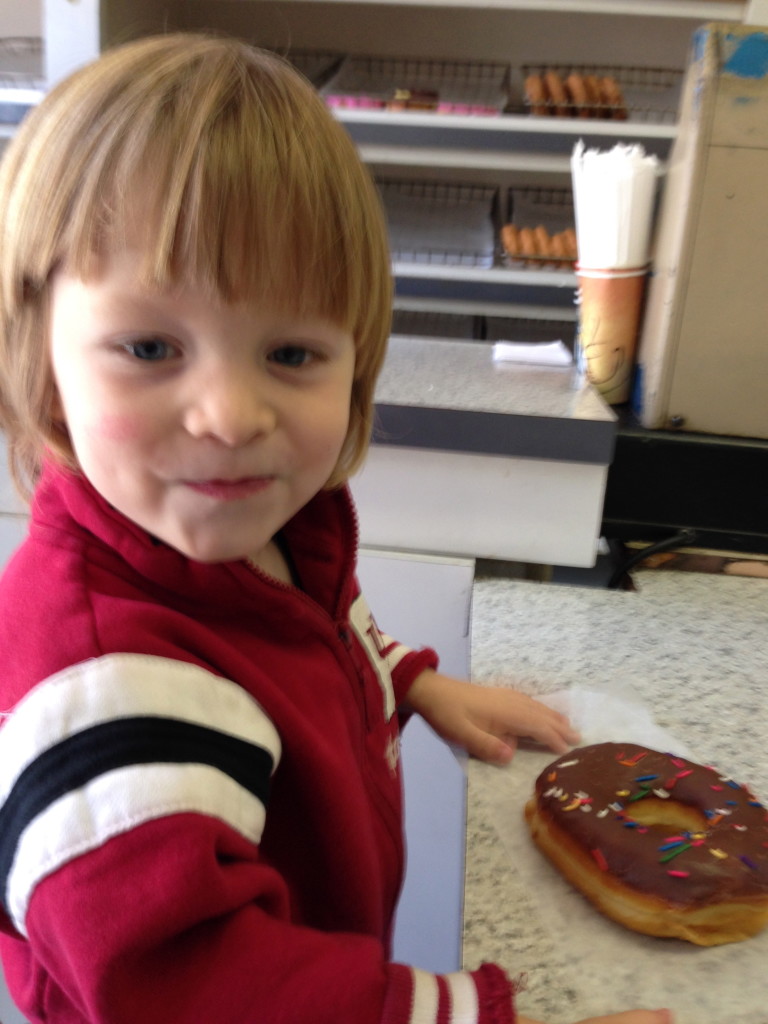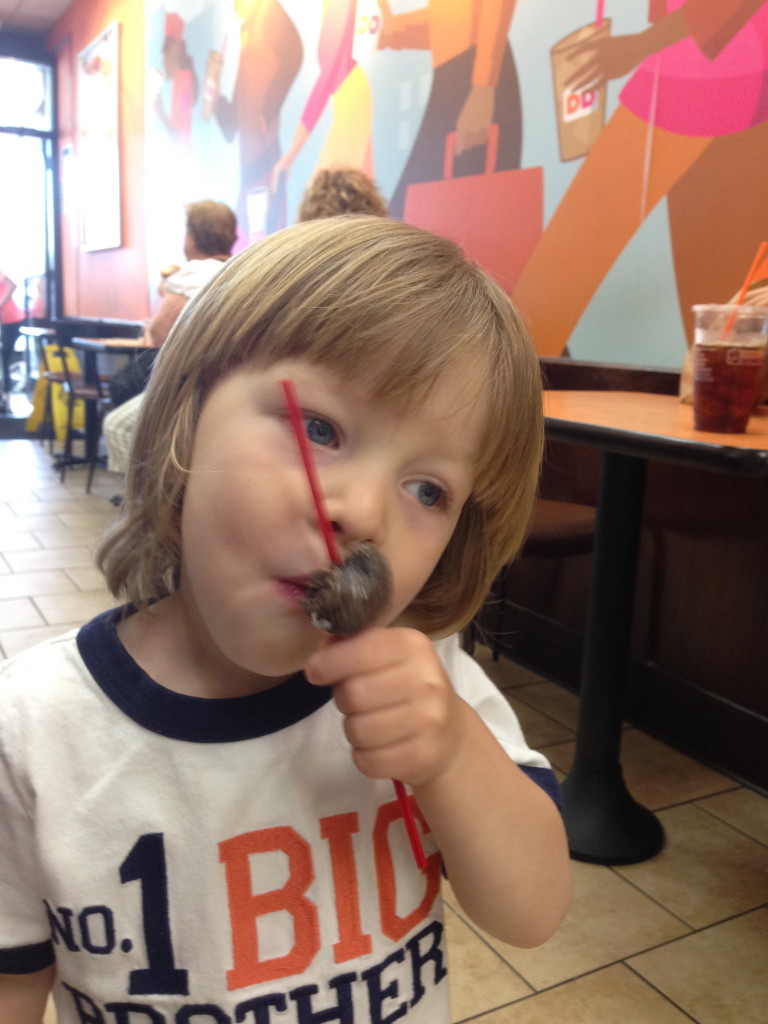 At three Simon's favorite foods are definitely sweets, of which he probably gets too many. But he also likes sausage and bacon, hot dogs, eggs, peanut butter, grapes, blueberries, strawberries, and apples. He's not so in to vegetables, but will eat at least one bite per meal in order to earn a desert. He also seems to eat more veggies when with anyone other than Mom and Dad.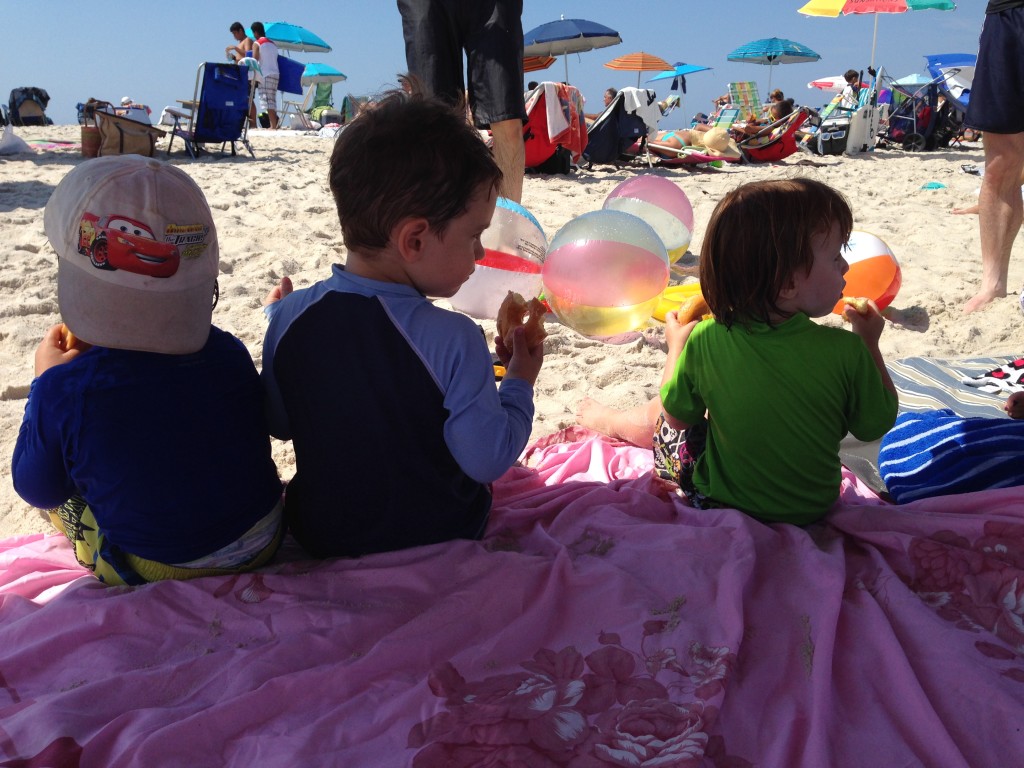 He loves his "friends" and every one is his friend. It's so fun to watch him befriend any new kid at the playground if we aren't there with someone he already knows. It is going to break my heart the first time a bigger kid (or even one his own age) tells him they don't want him to play with then. Until then I will enjoy his openness to include everyone – unless of course they want his toy and he doesn't want to share… Ah, three.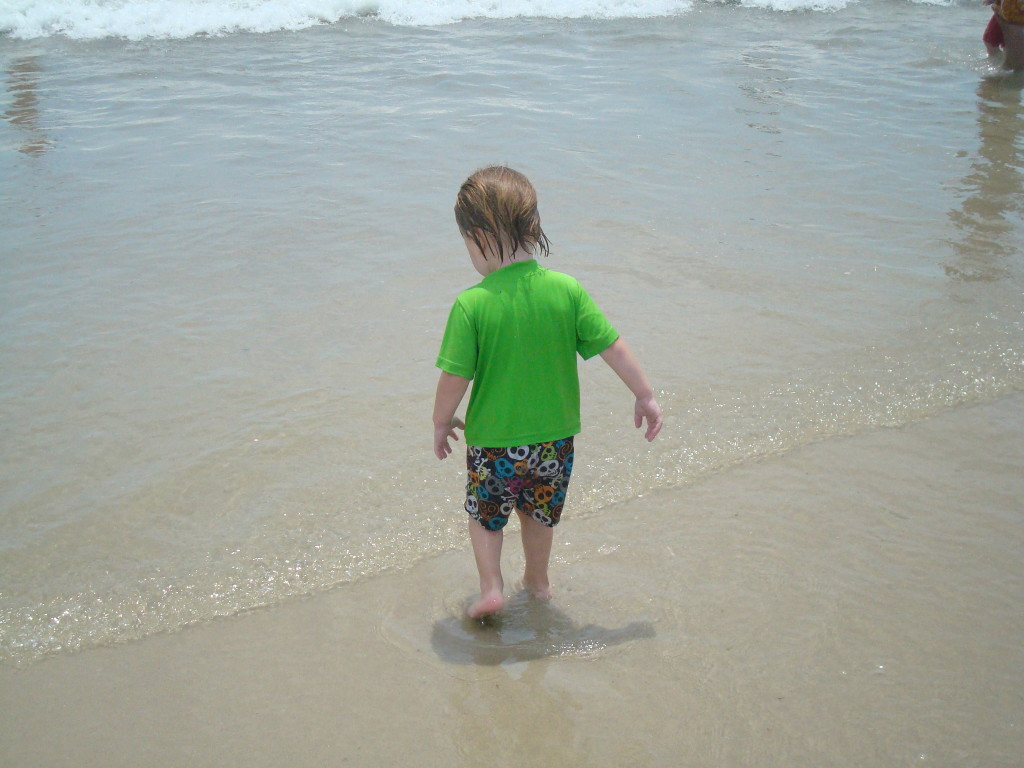 As we go through this next year I hope Simon continues to keep his sense of adventure to come along to wherever we drag him in or out of the city. He's gotten so good at not being scared of new things – like the beach or the carousel. I hope he stays fearless to try new things. The good days are amazing. The not so good days are…difficult. But Simon will keep us on our toes and we love him so very much.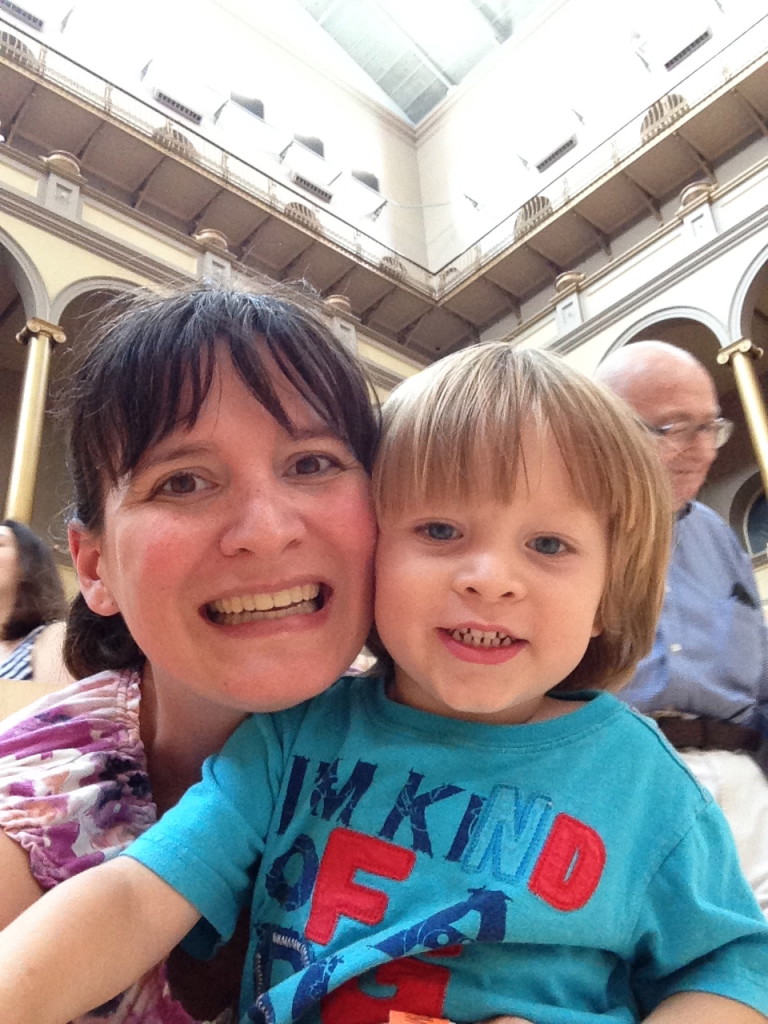 Stats: 36 inches, 28 pounds, size 2T/3T shirts, shorts 12months – 2T (he's skinny!), diapers size 4 – moving to underwear slowly.