Rob flew out Thursday I joined him Friday and we left Sunday night. It was a quick trip but we got our sightseeing in. Friday morning we went for a hearty breakfast and to see the Chinese Theater. If we'd timed it better – and not had a baby – I would have loved to seen a movie in the theater, as it is pretty awesome. Instead we took the tour and Rob rubbed the good luck shoulder of some statue in the theater. I took no pictures of this, but it paid off. We did take some photos outside.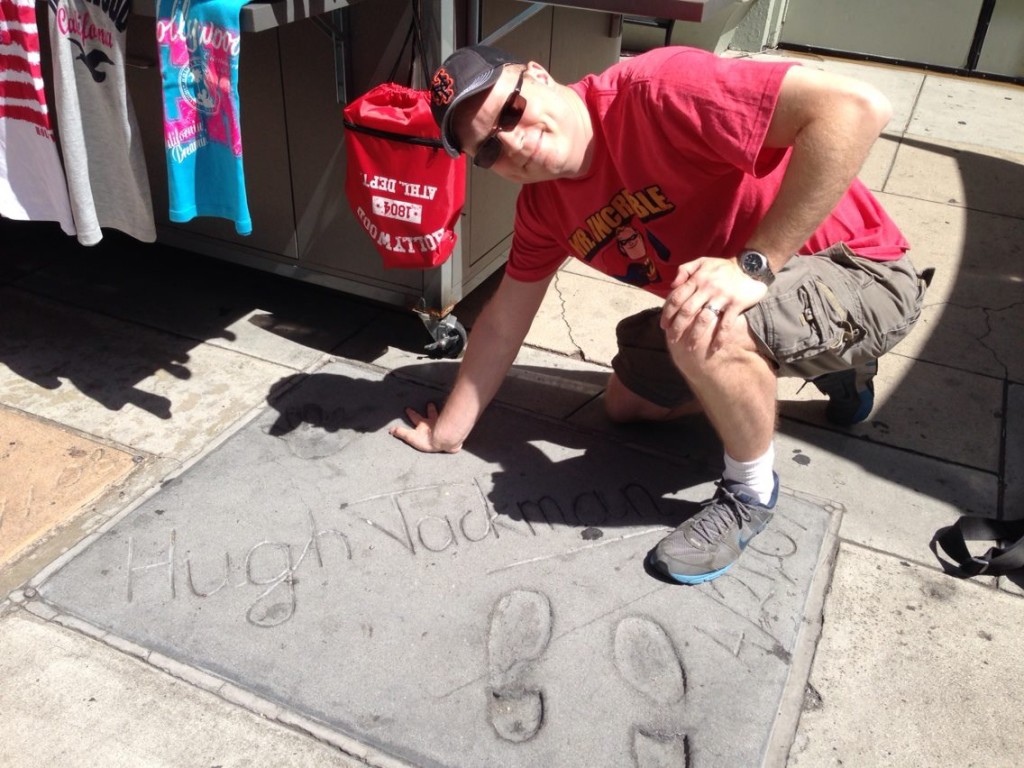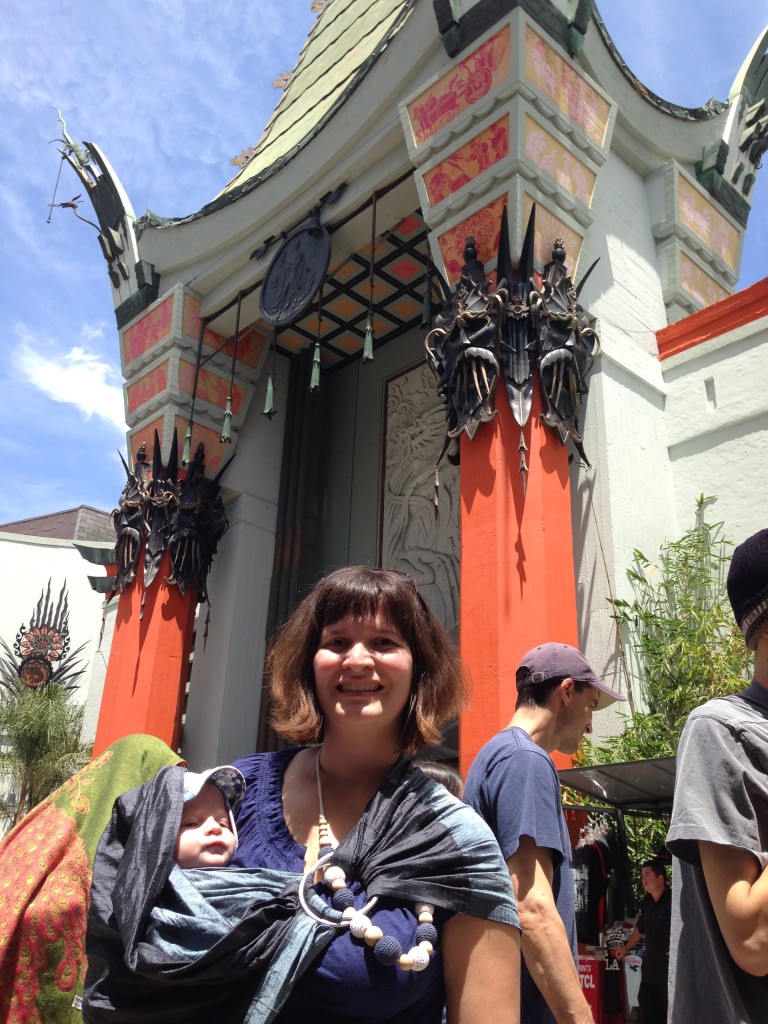 Friday afternoon we hit up the pool for awhile. Caleb didn't hate it. Friday night was the awards show.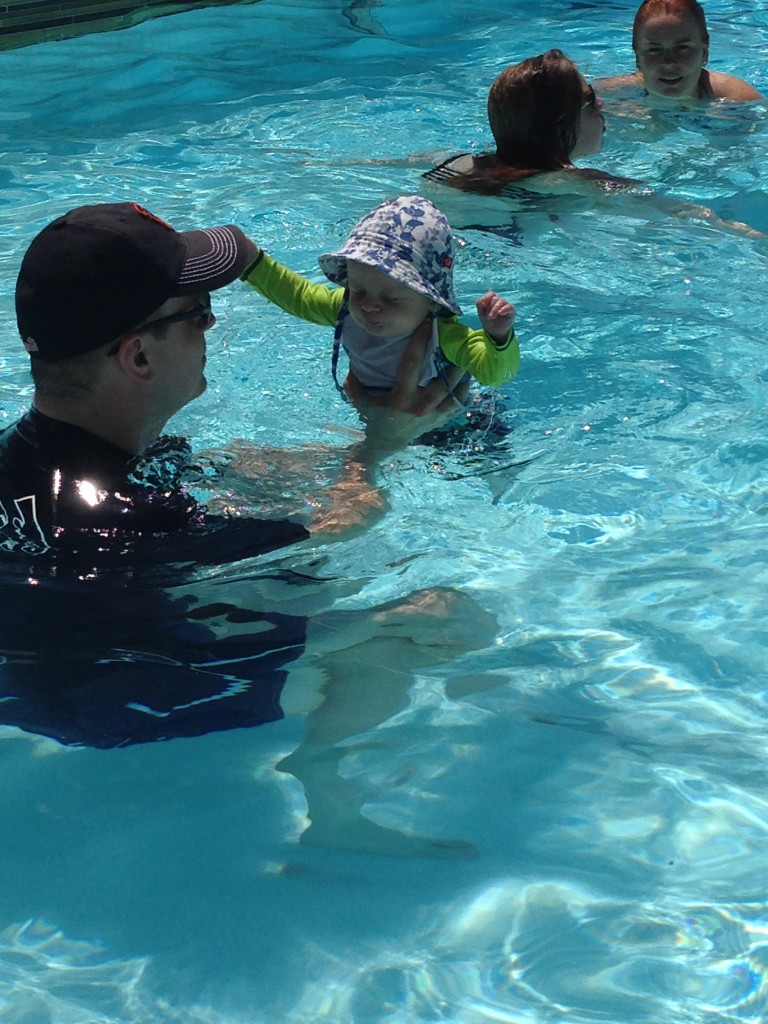 Then Saturday we met up with a bunch of friends who have migrated west. A nice long brunch was great.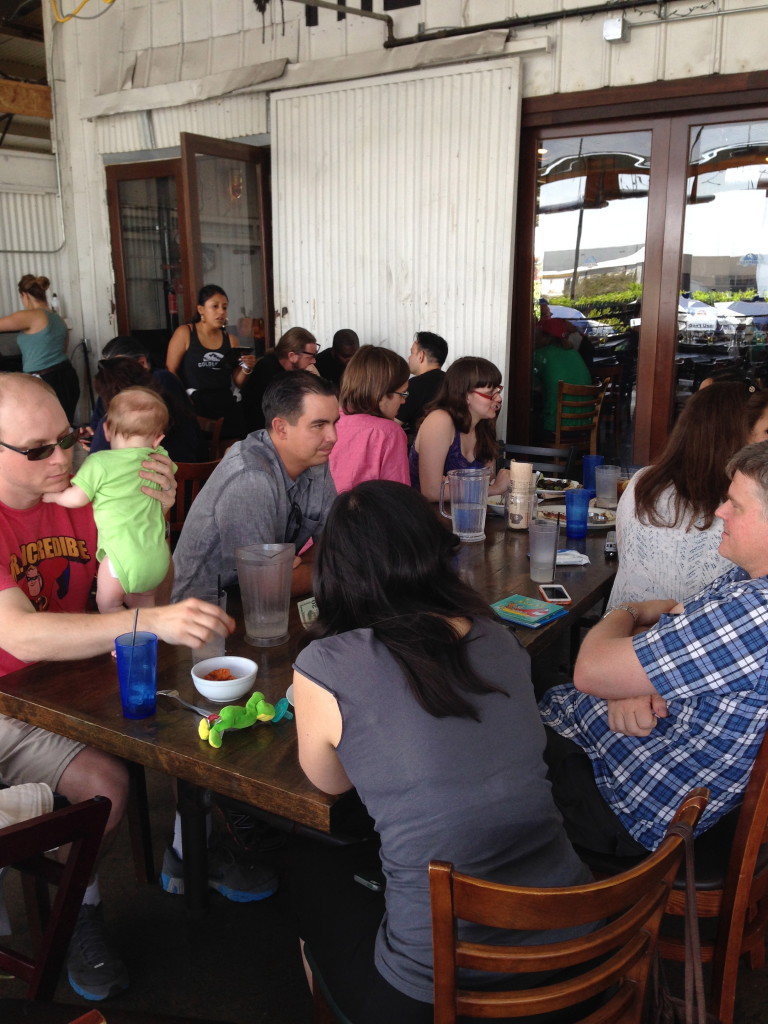 But before brunch, we went out for first breakfast because east coast time, and baby who doesn't care that you were up late. Our only requirement was that we could walk there because getting the car out of the hotel was kind of a pain. We found Eggslut at the Grand Central Market and were there the moment it opened. There are no walls or doors, just giant garage doors that open and stay open. Our first comment to each other was "how does this work in the winter" then we remembered, California. No snow… Delicious eggs.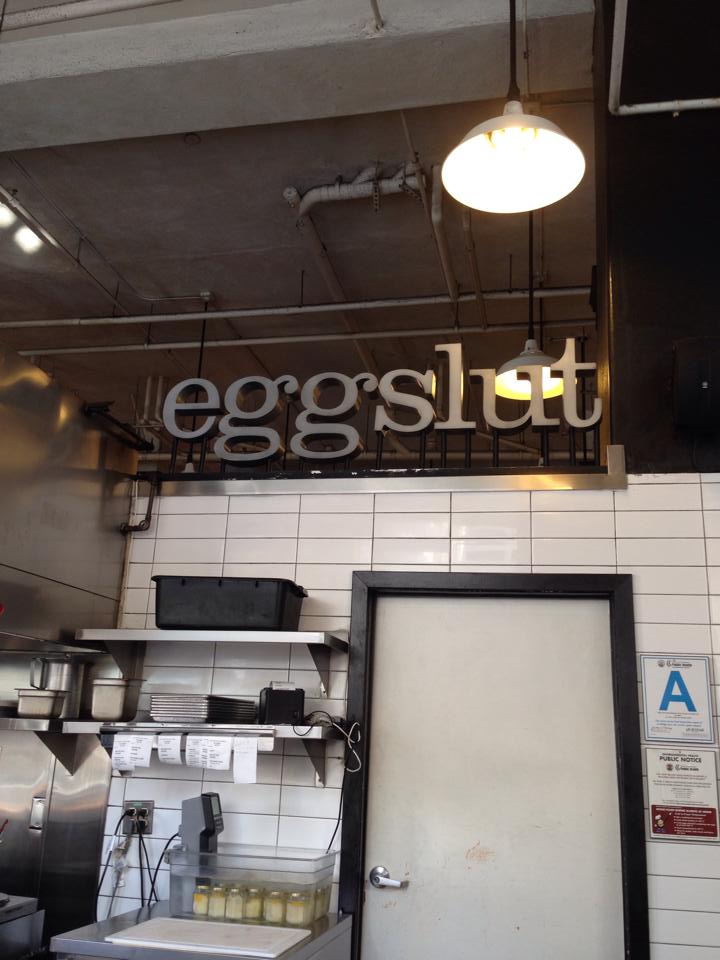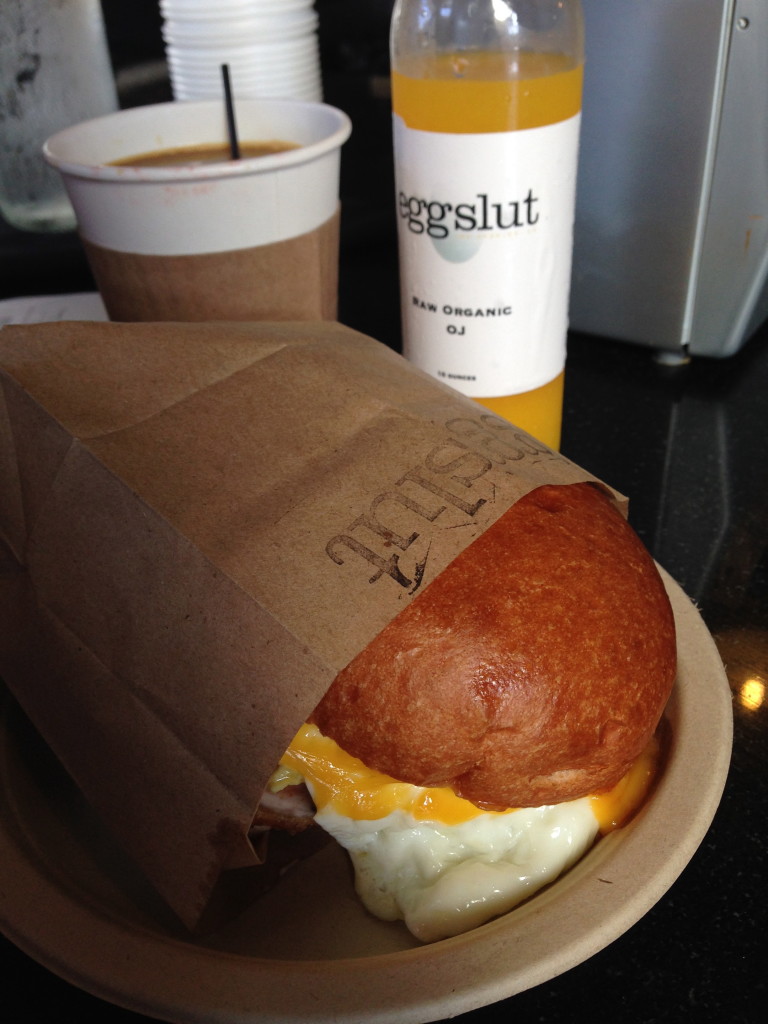 After brunch we went to the Planetarium, on the solstice. Had we timed it better we would have been there for the evening festivities. Instead we took the requisite picture with the Hollywood sign, then went back to the hotel for an early dinner and cable. We ate at the hotel a few times just because it was easy.
Sunday morning we got up, ate a hotel breakfast and then lounged around the room watching cable.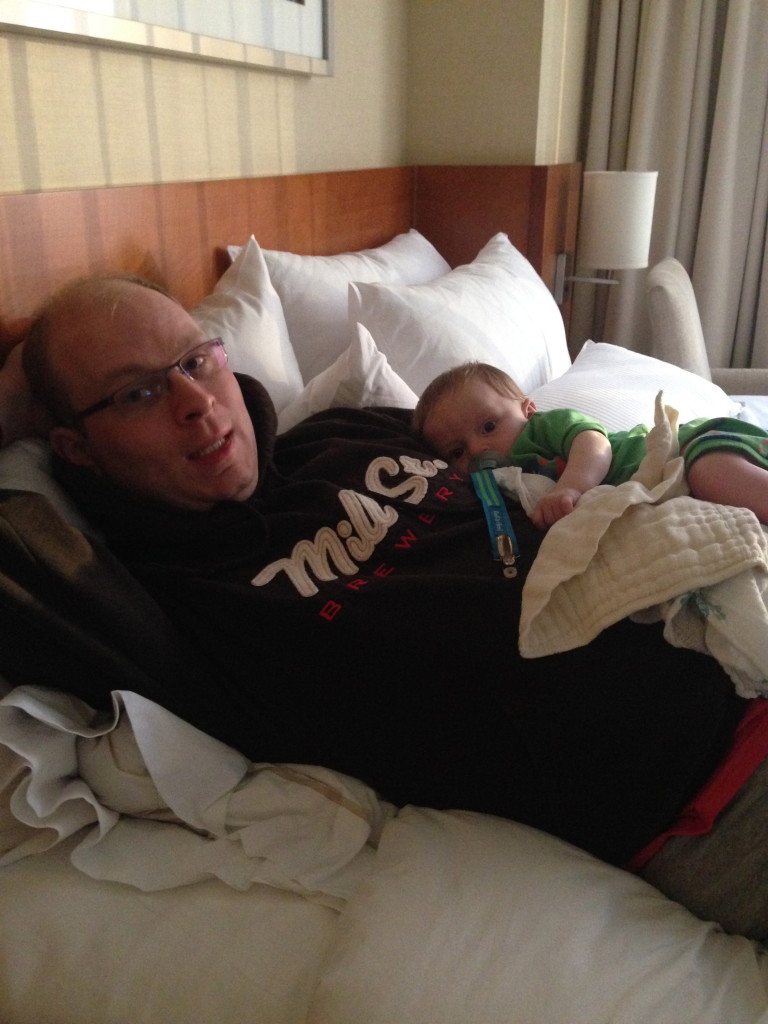 Then we drove to Santa Monica to see my cousin who moved west about a year ago. It's funny that I hadn't seen him in about 18 months and then twice in a week, since he also flew to Indiana for Emily's wedding.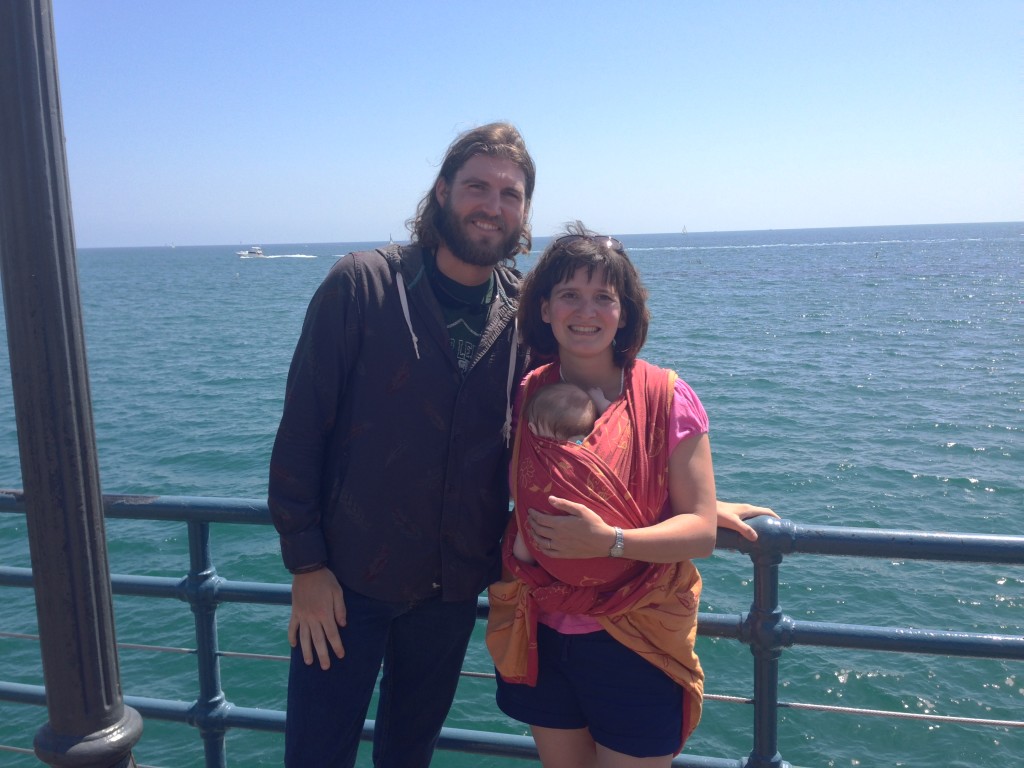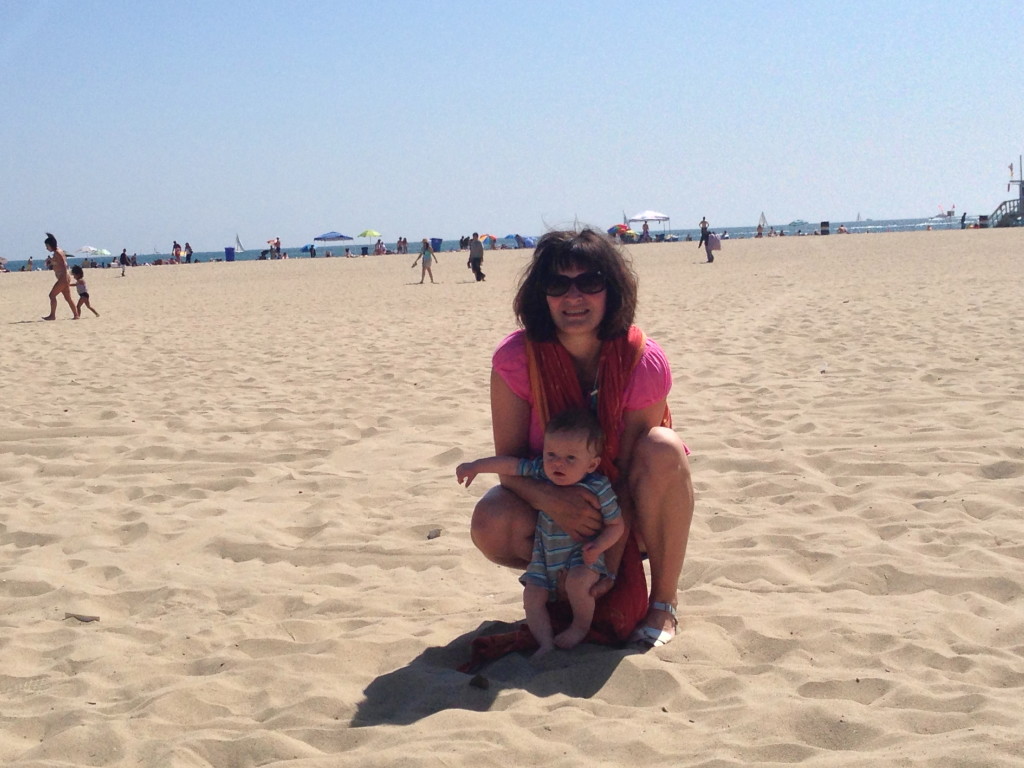 Then we decided we were tired and headed to the airport. For the first time there was no traffic so we had time to kill. We got our snacks and changed Caleb into pjs and me to yoga pants. Another great gate attendant and I was able to carry the sleeping baby on in his seat. And the Red eye to [Mom's] home.