Kindergarten. It started. School starts comparatively late here so today is day 8 of Kindergarten including the first half-day. Over the past month or so my facebook and instagram feeds have been full of pictures of smiling children with a chalkboard or sign stating "first day of X grade xx-xx-2016". In our house the first day of Kindergarten looked something like this: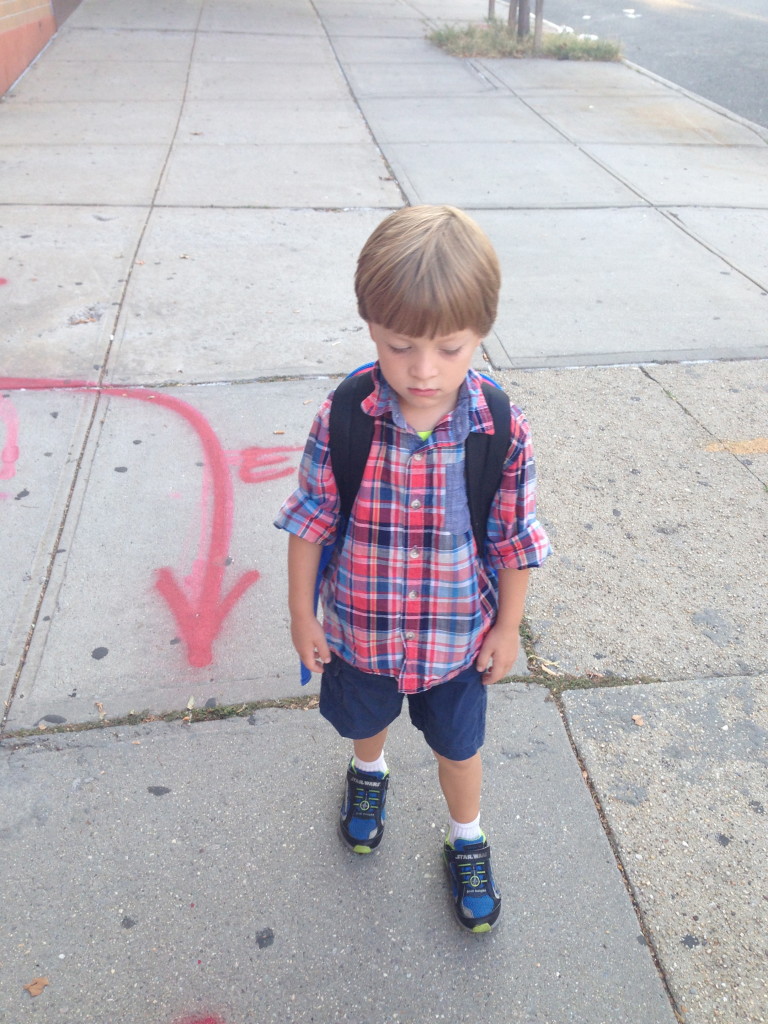 Simon was NOT excited. He wasn't scared really, but this year he is at a new school with new kids. His best friend is at a different school (we live in opposite directions from the old daycare/pre-K) and has been missing his Pre-K teacher all summer. When I asked him to look up he did then asked "was that a sad picuture of me?" "Good, I want you to send that to Miss C (pre-K teacher) so she can know I miss her." Ok then.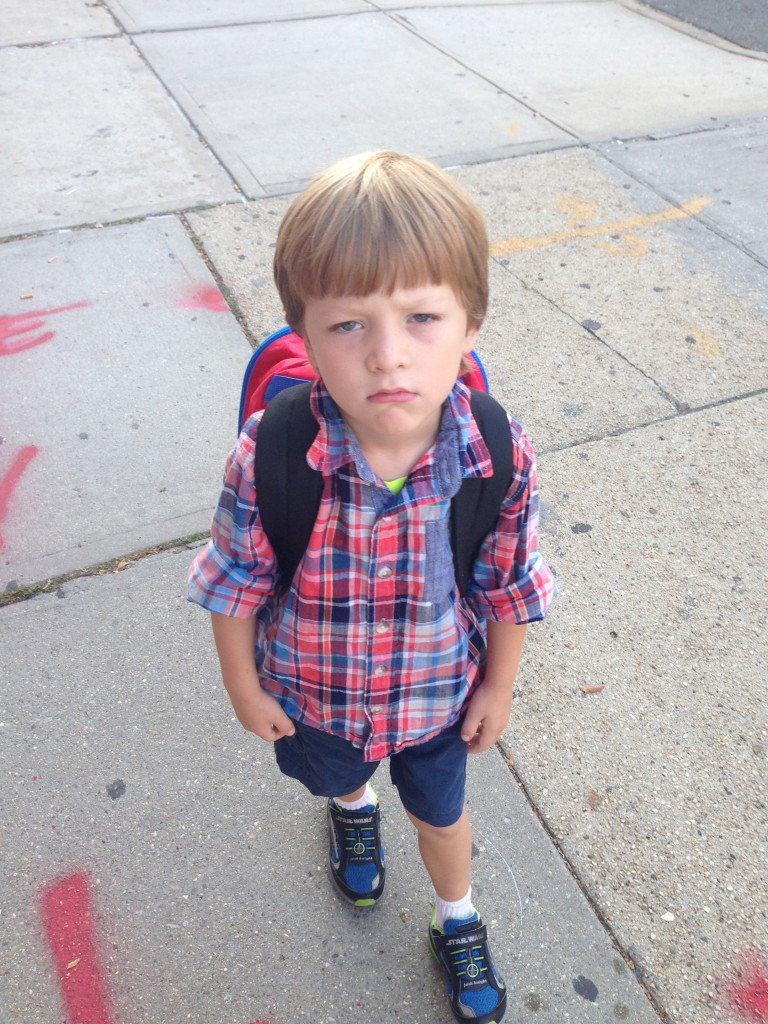 The first day was a half day. Rob worked from home so we could drop off and pick up together. WE were excited for the first day. Simon was…tired. He didn't even want celebratory ice cream, although we did get it (and he ate it). As soon as we got home Rob said "let's lay down for a few minutes" and five minutes later a nap was happening.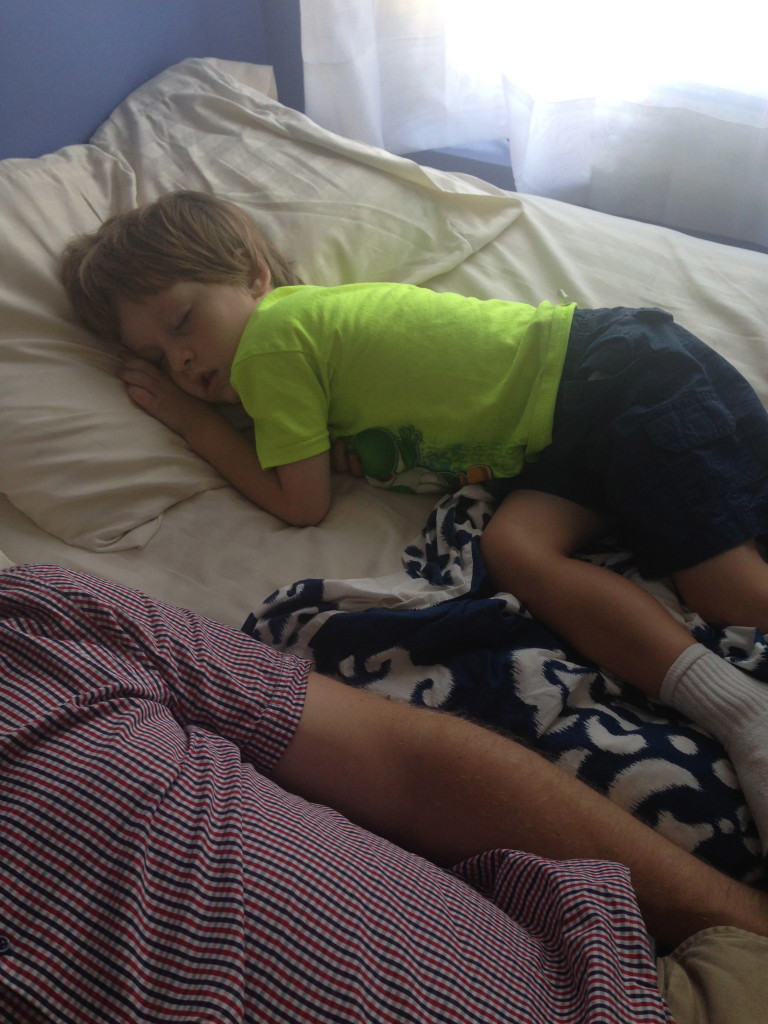 We had an appointment in the afternoon and I even got a nap transfer in for another 30 minutes or so.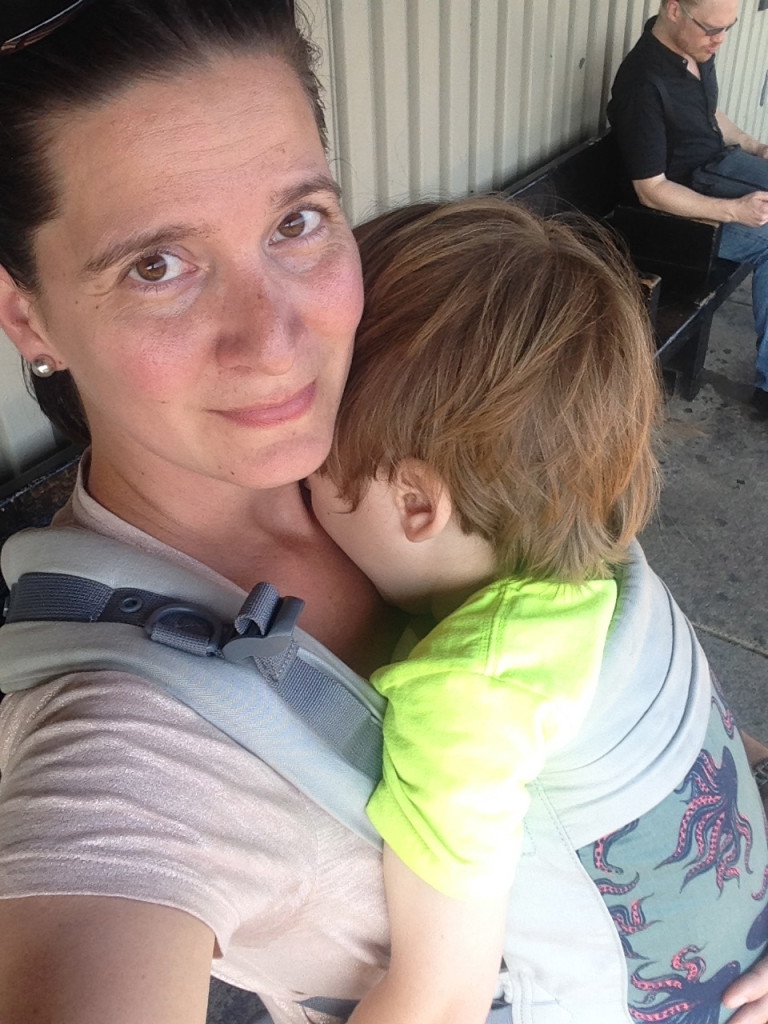 So sad for me was that Simon had no interest in shopping for school supplies. I loved shopping for school supplies. But really this is ok because the school lists don't go home until the first day of school so it's a mad house – we had to go to THREE stores to get a 24 pack of crayons because everywhere was sold out.
What we've learned so far is that Kindergarten is exhausting! He only wanted to lay on me and then I was afraid to move for awhile. Caleb was having and unsupervised ball – lots of crashing. Mostly he was playing with his castle and figures…and crashing cars down the stairs.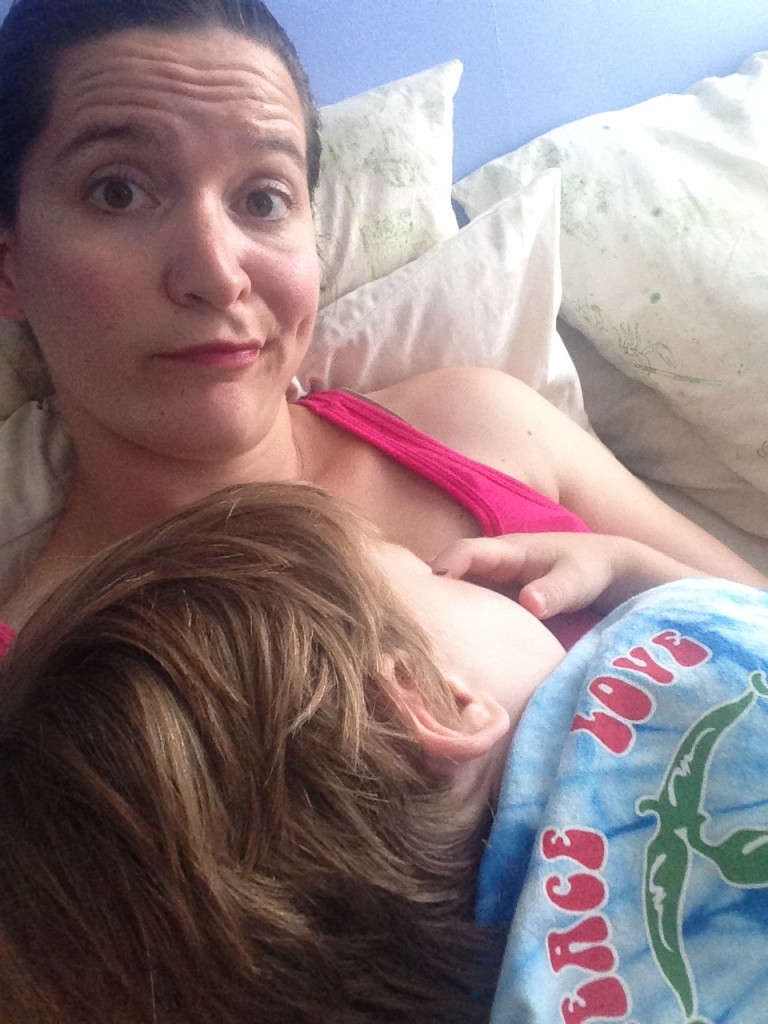 Also, Kindergarten homework is no joke. Simon is in the TAG program (talented & gifted) which is kind of a big deal in the city. They start with first grade math on day one. I'm amazed at how fast he is learning his math facts. Every night he has a math worksheet, sight word practice, and reading log (with parents 🙂 ). Then some nights there is writing (this is probably going to become daily). And then special class homework sometimes – like the art page to color Mona Lisa over the week and bring back next class. Once we get through the argument that "Yes, you do have to do this. And yes, it will be every night," is goes pretty fast, maybe 20 minutes if no whining. Last night he did the whole math page with no help other than me telling him which problems to do. #proud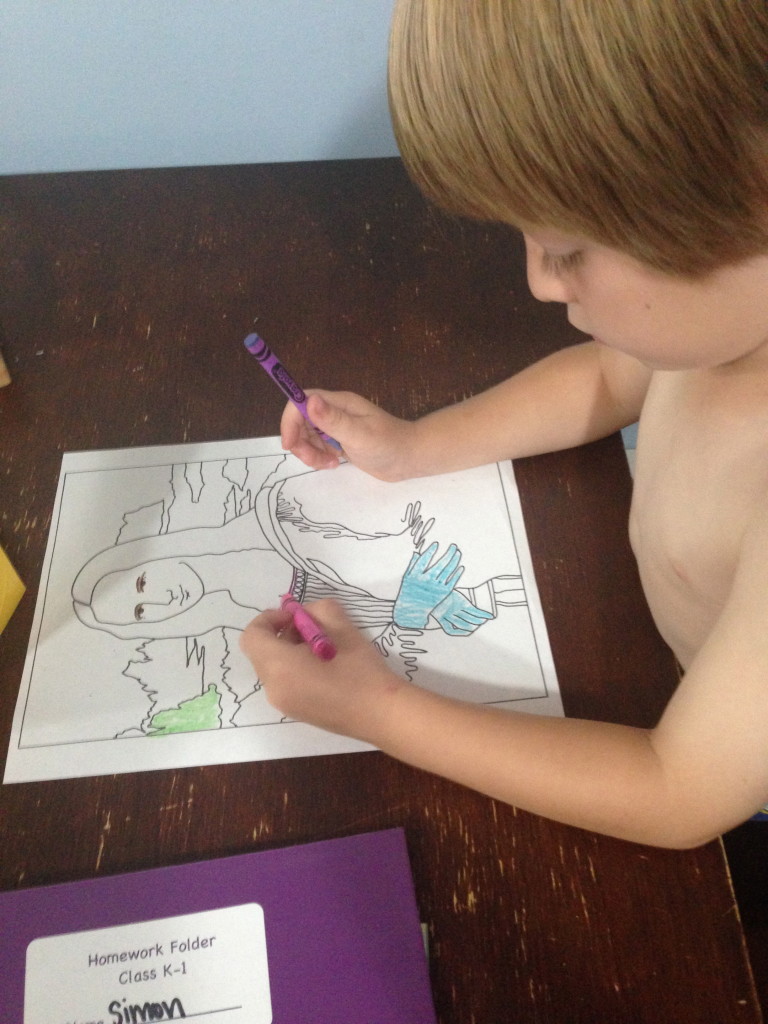 We are in week two now and the jitters are gone. I've been waiting to share until we were smooth sailing. Now he runs in and stands in his class line all smiles and blowing kisses.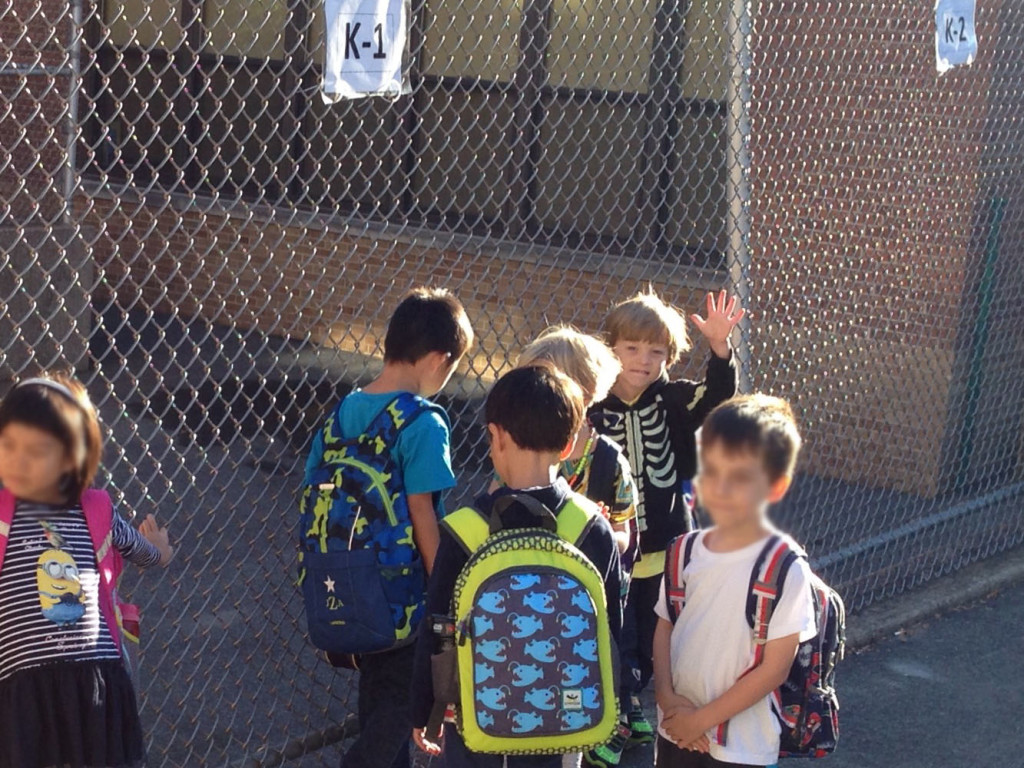 And we are moving in to learning the more important things, like "You CAN have a chocolate milk with your lunch from home, but YOU DO have to ASK to go through the line." Poor Simon every day has come home saying he wants school lunch because you only get chocolate milk if you go through the line – but he doesn't want to eat school lunch. Today we got that figured out.
*Note we did actually get some cute pictures on the good camera, but when I will get those downloaded and edited is anyone's guess. Phone pictures to the rescue.