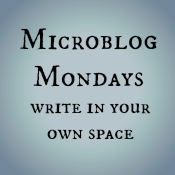 Learning to knit is something I've toyed around with on and off over several years. My grandma taught me to crochet, but I've never been very good at it. Quilting is more my style. Knitting is different from crocheting and alleviates my biggest frustration with crochet (I can't find the stitches) and is portable in a way that quilting and sewing are not. Generally when I've asked around about learning to knit, I've been directed to YouTube. And YouTube is very good – but it doesn't replace learning in person from an expert.
Our church recently renovated office space in our neighborhood (previous office was in a nearby neighborhood – we meet in an elementary school) with the goal of allowing community groups to meet there. When the idea of a knitting circle was floated last winter I jumped on it as the church member who would be keeper of the keys. I open and close the office each month and learn to knit.
The group is wonderful and there have been four to twenty women show up. A few I know from the neighborhood, but many others I likely never would have met outside of this group. We are a wide range of ages and are at many different stages of life, family, and career. A couple of ladies used to teach knitting at the local Michael's. They share needles and yarn, offer advice on where to buy and help is given when someone is stuck. In the future we might make winter hats or baby blankets to donate. I love being part of this community and learning something new. Connecting to real live people, it feels good.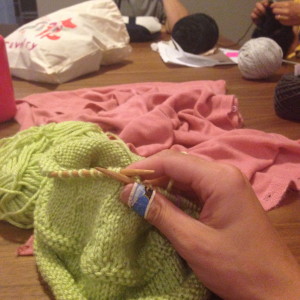 ***
Not sure what #MicroblogMondays is? Read the inaugural post which explains the idea and how you can participate too.