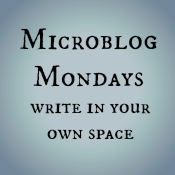 We have a serious screen time addiction. Not just the kids, me too. But ever since Caleb came along it's been easier to hand over the screen than actually deal with early morning whining. We've been cutting back. I've deleted apps from my phone, and no screens at late night. Simon can watch in the morning only after completing his "Morning list" and being ready for school. I know that going in to winter, screen time will increase, but Wii sports and other video games are both active and an interactive activity for Rob and both boys.
But after the Maker Faire, I accidentally came up with a new screen time rule (accidentally meaning I didn't say it intending to keep it up). After school Simon wanted to watch (his word for the ipad, etc…) and I said "Go build me something. You can watch after you build with magnet blocks or Legos or train tracks." This has worked out marvelously as Simon almost forgets about the screen. The building, which I thought would be 10-15 minutes and he'd tell me he was done lasts an hour or more. And toys which he forgets about because they are stored in boxes are getting used.
So as we move in to winter "First, go build me something," is a rule that will stick. Right now he's building mazes.