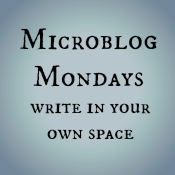 I've been home a week now. The blizzard meant we got snowed out of NYC and spent an extra day in Indy. Spending an unexpected day with my sister and niece was awesome, but I was ready to get home.
Walking the boys home from school on Wednesday on the slushy mostly melted sidewalk I felt a sense of peace. I was home.
There was a job posting for a post-doc in California (because I am about to be on the job market for real) and all I could think about was how I couldn't imagine Simon in Kindergarten anywhere other than our current neighborhood.
Talking with a friend on Thursday she told me how they are always thinking of moving if they could just find jobs in one of the places on their list. I told her the thought of moving makes me feel sick.
My time in the midwest – some of it rural – was great. I loved seeing my family and some old friends. But coming home showed me how much I missed this place. And if I never enter another super store in my life I could be ok with that.
It's so good to be home.
**on Tuesday…
Not sure what #MicroblogMondays is? Read the inaugural post which explains the idea and how you can participate too.