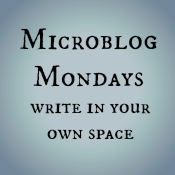 I am currently sitting in my Aunt's kitchen in Indiana, in the town I grew up in. I dropped the kids at my moms house (a couple hours away) and am spending the next three weeks collecting my dissertation data.
Being back here has been interesting. I have been preparing myself to drive everywhere – hello extra podcasts, and have been a bit concerned about the social isolation – but I am here to work. What I was not prepared for is how overwhelming it is to go into a superstore. They are just…SO. BIG. Usually when I visit we'll run to Gymboree or the Gap and maybe Target (the normal sized one by moms house) and that's it. This trip I ended up in a Super Target…Twice. And then today was in Super Wal.Mart. It was a lot. I know this has to sound funny since I live in the BIGGEST CITY, but something about the stores that have everything seems too much for my senses.
A flip side of this, when I first moved to NYC 10 years ago, I needed to buy light bulbs. I remember being at a complete loss as to where to buy them, because at home, you go to Wal.Mart for everything. If you are wondering, I was sent to the local hardware store.
It is going to be interesting being here for so long.
PS. I just remembered I wrote something similar, and when I went to link it – a #microblog post from almost exactly a year ago.
***
Not sure what #MicroblogMondays is? Read the inaugural post which explains the idea and how you can participate too.