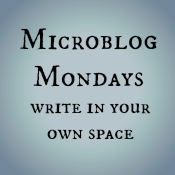 It's been a week now. Last Monday, Mr. Theodore Monkey left this world.
We told Simon the bunny was sick on Saturday and  that he would die soon. There were tears and some ugly cries. We talked about what it meant to die and how the bunny was very old (almost 11) and he was hurt.
Monday morning Rob took him in to the vet and bunny had a fractured back, which is why he'd stopped moving his legs. After school Simon asked if the Vet gave the bunny the shot to make him better or the one to put him to sleep. I told him it was the shot to make him sleep so that when he died it didn't hurt. (So many things around sleep and shots, but I think we've talked about it enough that Simon isn't going to be scared or sleep or shots – or not more than the usual). There was more crying and over the past week he's talked about it less.
Through this I realized a few things. 1) We totally didn't think through the somewhat offhand way we told Simon his pet way DYING. 2) A year of Sunday school means Simon has talked about death and heaven and has the terms we can use with him. 3) Kids talk about death a lot so while this was sad because it was HIS PET, it wasn't the most out there concept and probably the best way to first experience this kind of grief.
Mr. Theodore Monkey 2006-2016
This slideshow requires JavaScript.
***
Not sure what #MicroblogMondays is? Read the inaugural post which explains the idea and how you can participate too. And this weeks HERE.