Caleb's second birthday came and went last week without much external fanfare, but we celebrated hard in our own little way. The night before his birthday Caleb got to help make his cake-cake, I chose red velvet.
This slideshow requires JavaScript.
Then we had Birthday Breakfast with muffins and candles. (a little messy reality thrown in here)

I went to school for afternoon snack and we had muffins again, banana chocolate chip if you were wondering, not bananaNUT as the teacher kept mistakenly saying which prompted a letter home the next day about the schools no nut policy…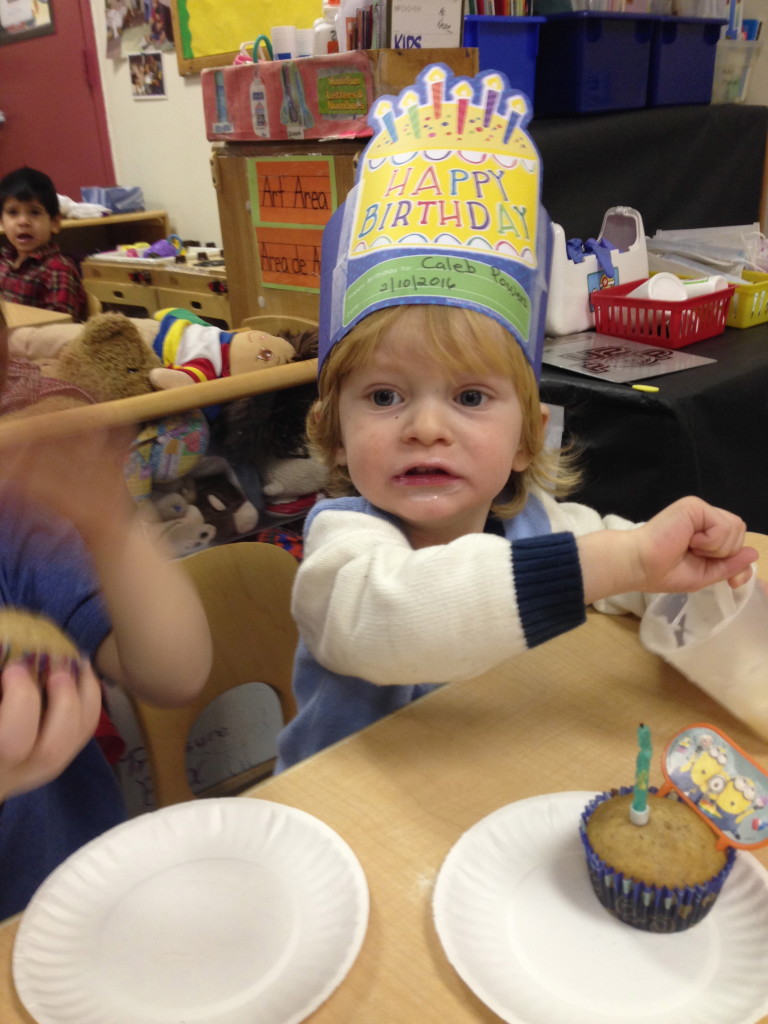 After school I took the kids and their best friends to the indoor play space. It was perfect the kids got three hours of playtime, I brought in Boston Market (just around the corner) and the red velvet cake.
So much harder to do a low key party in the winter, but we had a great day.