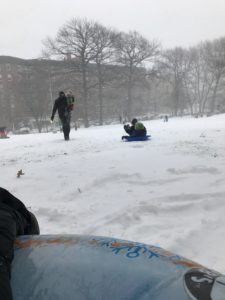 Relishing… the first big snowfall of the year. We love our local sledding hill and bonus, our besties just moved into the building at the bottom of the hill making bathroom breaks a reality. This is the first year Caleb can fully enjoy the snow. He had a blast going down in the tube with Dad and Mom. Simon is big enough this year to really sled on his own, meaning he can go down and up the hill with his blue saucer. Simon and his buddies went off on a side hill on their own, which was cute. But also, did they have to pick the path through the trees? Then I saw the teenage boys snowboarding…and at least one on a skateboard. If this is my life in 10 years, I'll take the tree laden hill with a parent supervising.
Celebrating… our last Christmas with Grandma Val and Uncle Josh. Legos were the theme of the day.
Shopping… for a suit to wear to my interview.
Nailing… the Interview. I won't hear back for a bit, but I felt like it went well and if I get this job I think it will be a really good one.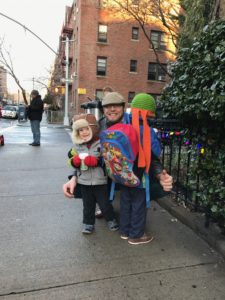 Looking forward… each week to Hump Day Hot Drinks, when Pastor John sets up a free coffee and hot chocolate stand in front of our church office each Wednesday. It's right on our walk to school and day care, and the little guys love their hot chocolate. Caleb asks most mornings, "Is it hot chocolate day?" So I drew a mug on the Wednesday's on their calendar so he can check for himself.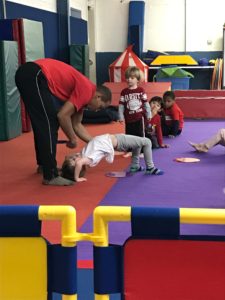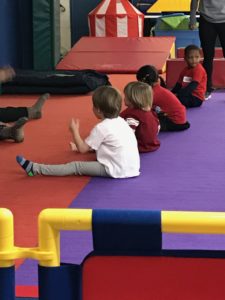 Enjoying… gymnastics class. I signed Simon up after being on the wait list for a space forever, then realized that Caleb is old enough too. Almost, it's a 3-5 year class and he will be 3 in a month, so they said ok. Caleb is a little nuts, but both coaches say it's fine. Simon loves it, so much that getting him off the floor to go home is a struggle.
Watching… Switched at Birth. Vanessa Marano was a guest on a podcast I listen too. And I realized I never watched past the fist season. It's a good background show, except that there are scenes entirely in ASL, so I do have to be able to see the screen. There has been some rewinding since I rarely watch anything as a single activity.
Save