Last week Sara and Charlie came to visit. The baby having put a pause in Sara's yearly visits, but they are back (I hope) and now with kids! Charlie (23 months) is almost exactly a year older than Simon (11 months). Chasing two under two is exhausting. Add in the crazy heat wave, and I kind of wonder how we survived. But the boys did great. We got our girl time. And all had a blast.
Day 1: They arrived around 4 and Simon and I were waiting at the airport. Charlie unfortunately had fallen asleep on the short flight and was not so happy to be awake. But he and Simon chowed down on some goldfish on the bus and the mood was much improved. After dropping off stuff we headed to the playground to run off some of the pent up energy. Then to neighborhood favorite Molly Bloom's for dinner. Apologies to fellow diners for the crankiness toward the end.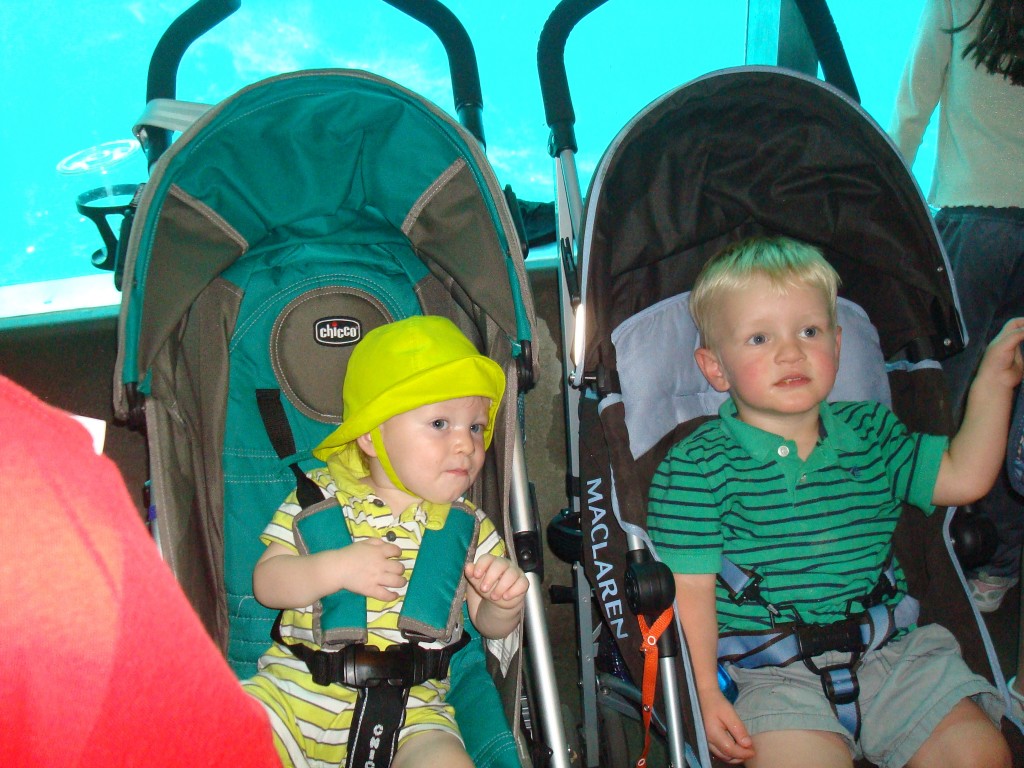 Day 2: We decided to hit up Central Park and the Central Park Zoo. I don't think we really thought through the hear. Our first stop was the waffle cart for a waffle and some iced coffee. Then we took a little walk through the park and talked. Charlie got to run some. The off to the Zoo!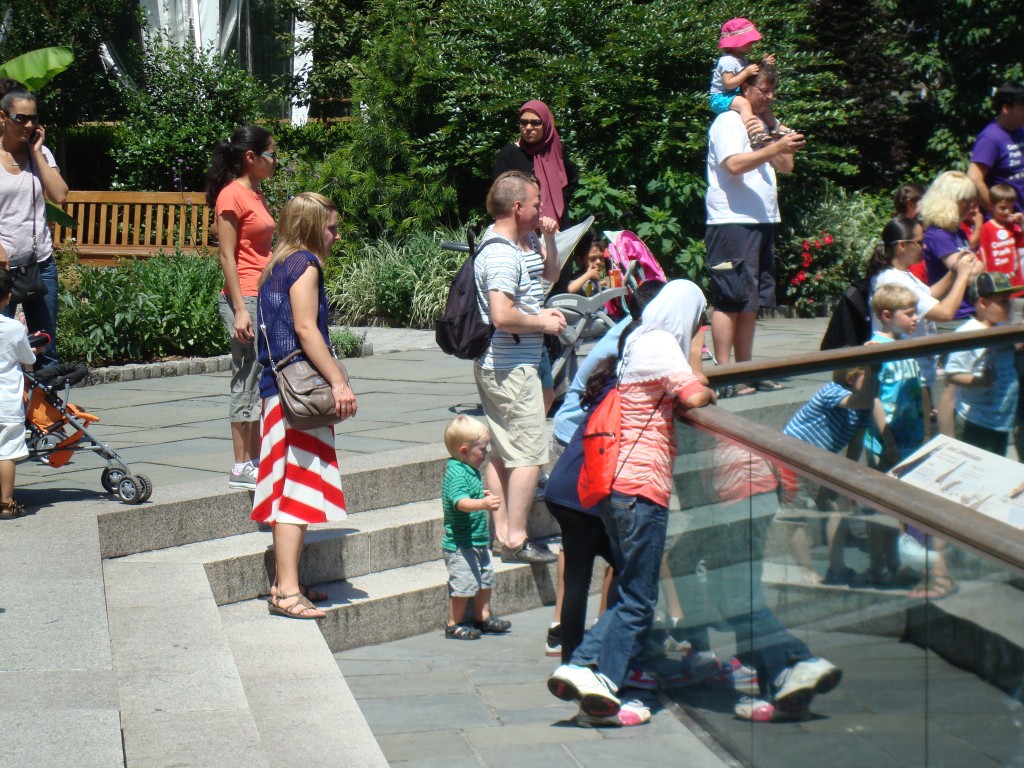 After watching the seals, penguins, polar bear, and finally locating the monkeys we headed out for some lunch. What I like about the zoo is you can do the whole thing in a couple of hours, even when the kiddies are cranky.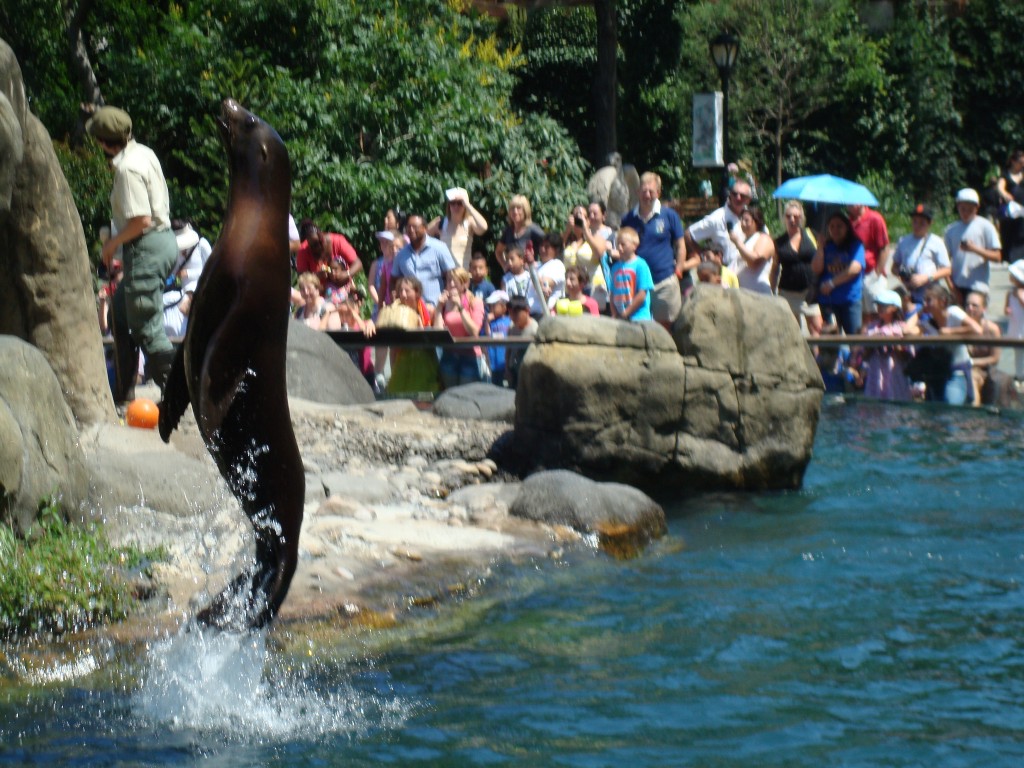 Lunch was the hot dog cart, then we decided to try for a nap and some shopping in the AC. Simon napped. Charlie did not.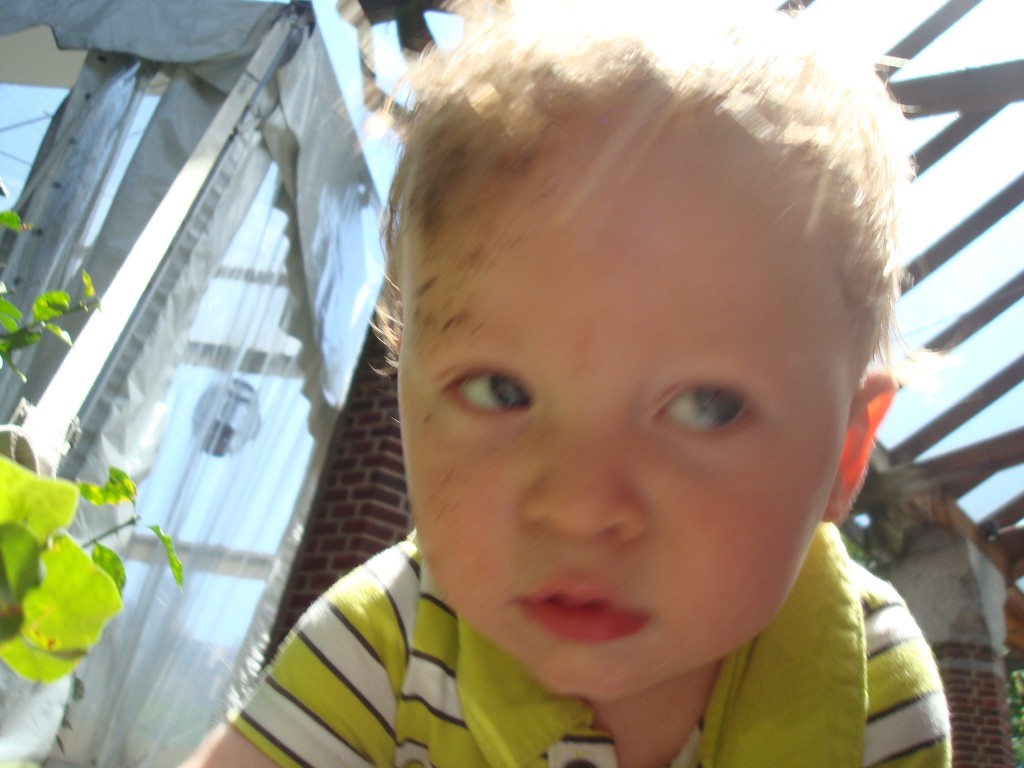 We went to Tiffany's (we always do) and contemplated what type of jewelry we may want. And here is when I say it is totally worth it to shop at higher end places – they were so accommodating and nice about the babies and the strollers.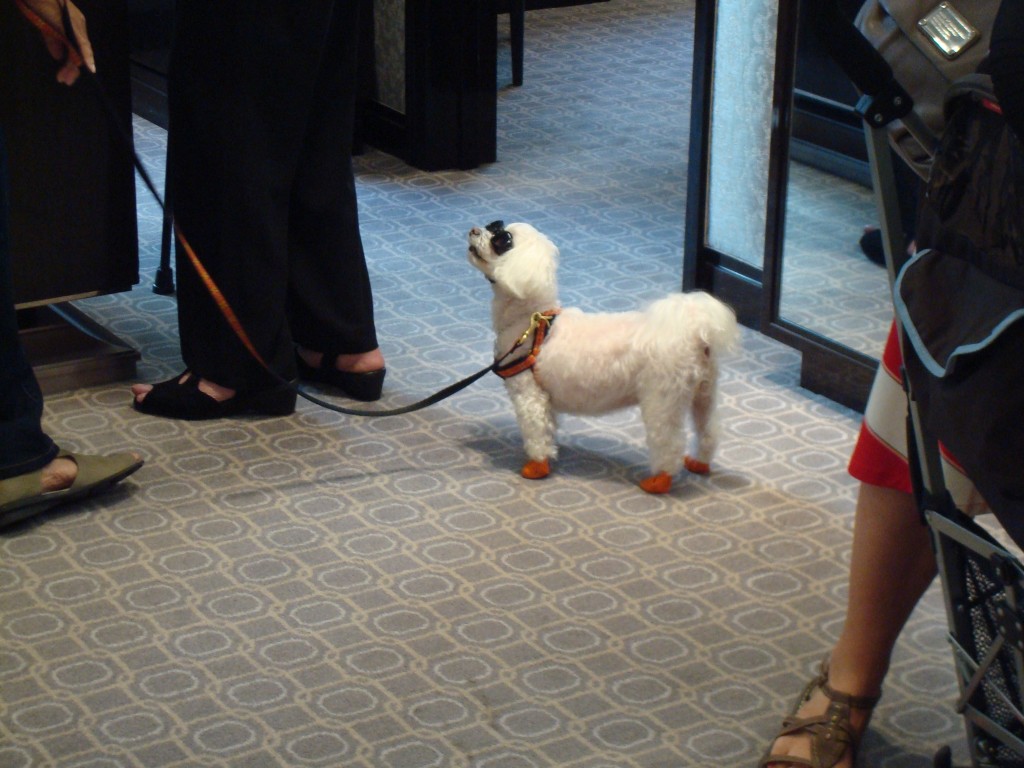 From the elevator operator to the crayons and fancy paper the clerk gave Charlie. It made me want to go back. And they didn't make us feel inferior in our grime and somewhat obvious intent that we were looking and not buying (we were both wearing Tiffany's earrings though). We stopped in a few other shops along Fifth Avenue then headed back to the park. With a quick stop to Pret for a snack.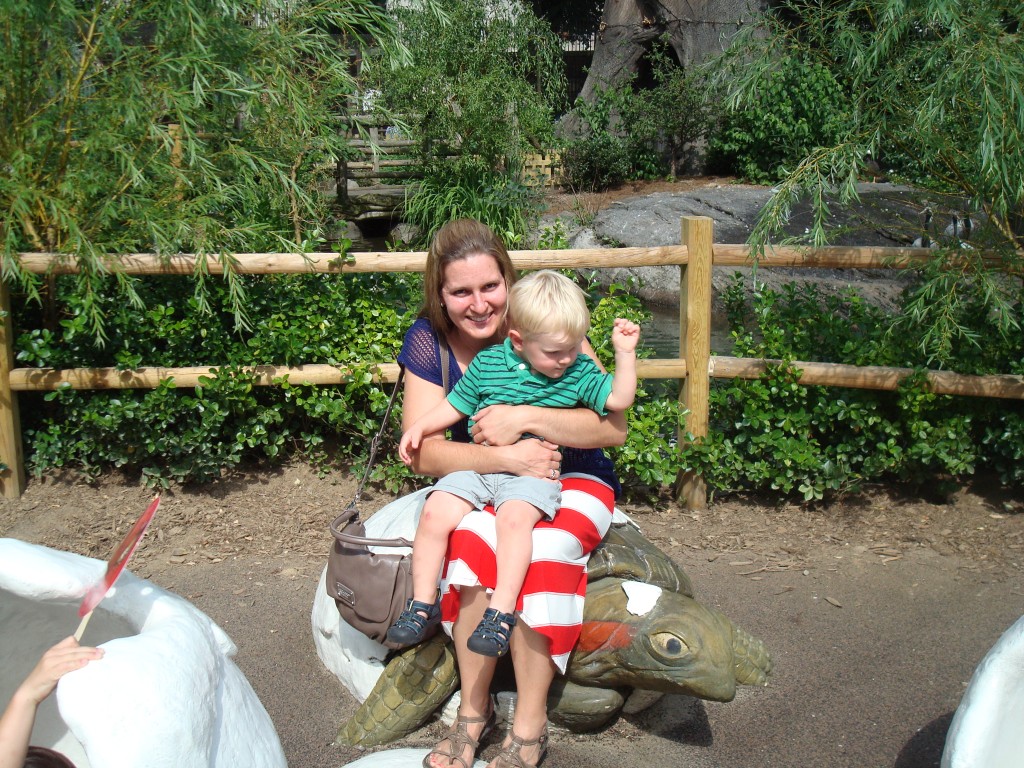 When we got back to the park we headed to the Children's Zoo. Really, we should have gone here first. The boys loved it despite the heat and had we gone earlier when it was cooler it would have been nice. They both loved the "turtle eggs" though you wouldn't know it from the pictures.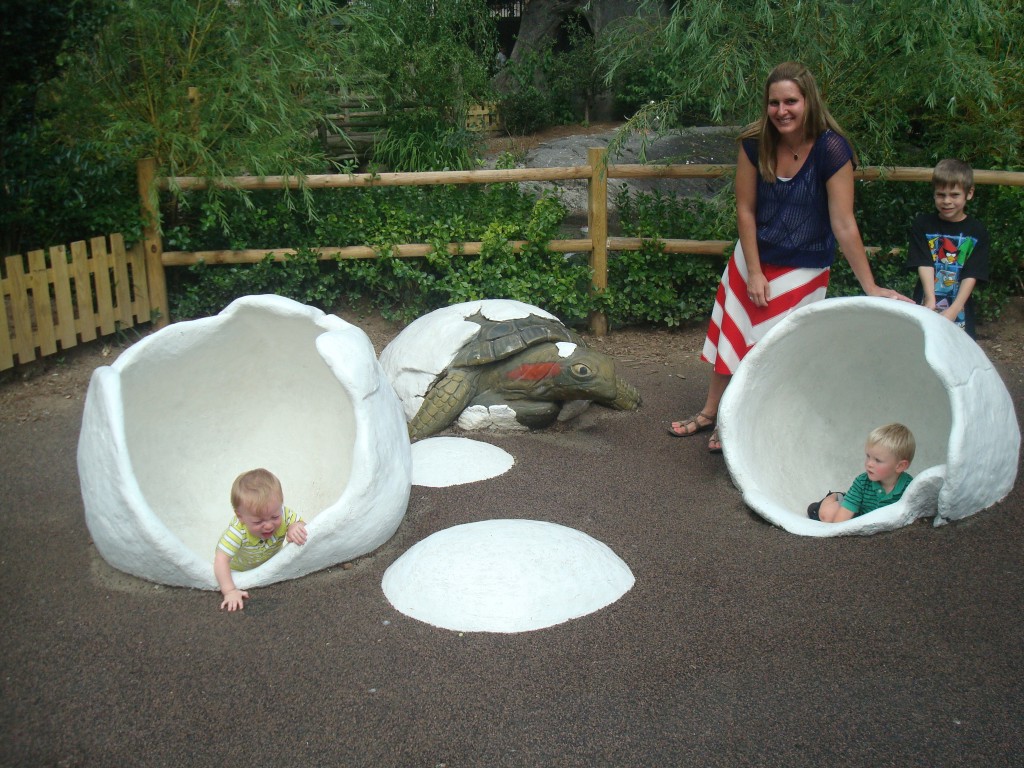 Charlie also had a blast bouncing on the "spider web" Simon was a bit small for that so we went and had a snack and watched the crazy turkey birds (I don't know what kind of bird they really were).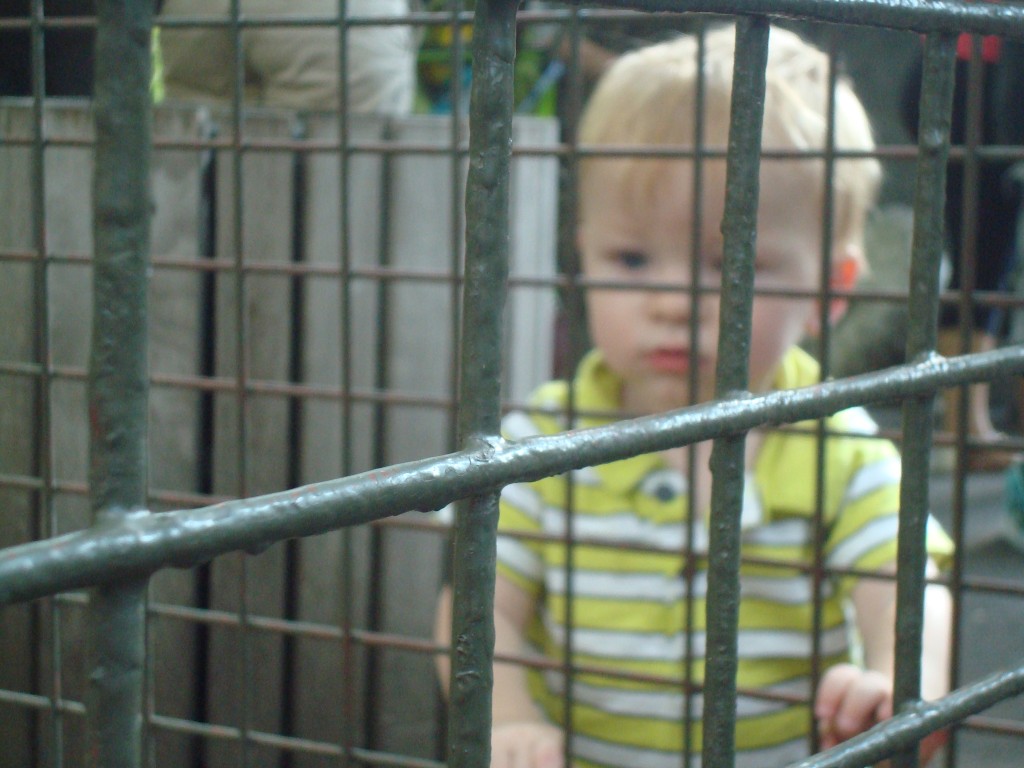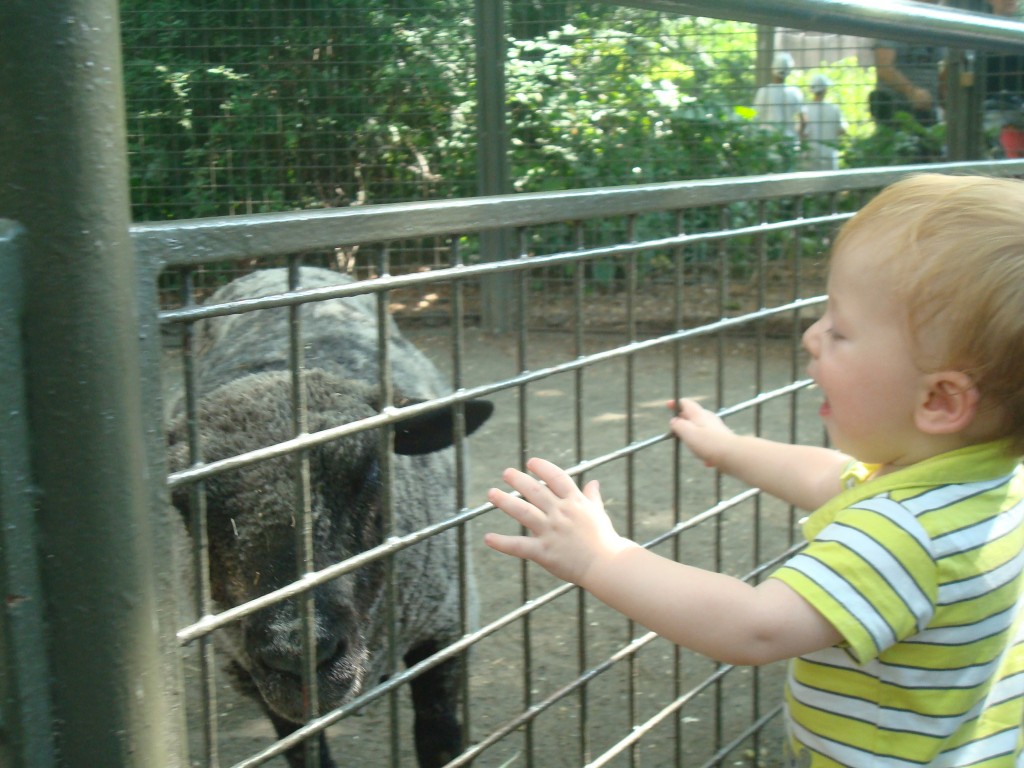 The highlight of the children's zoo were the sheep and goats. Simon got to pet a sheep. We got some animal food and I think the boys had more fun trying to eat it than feeding it to the animals.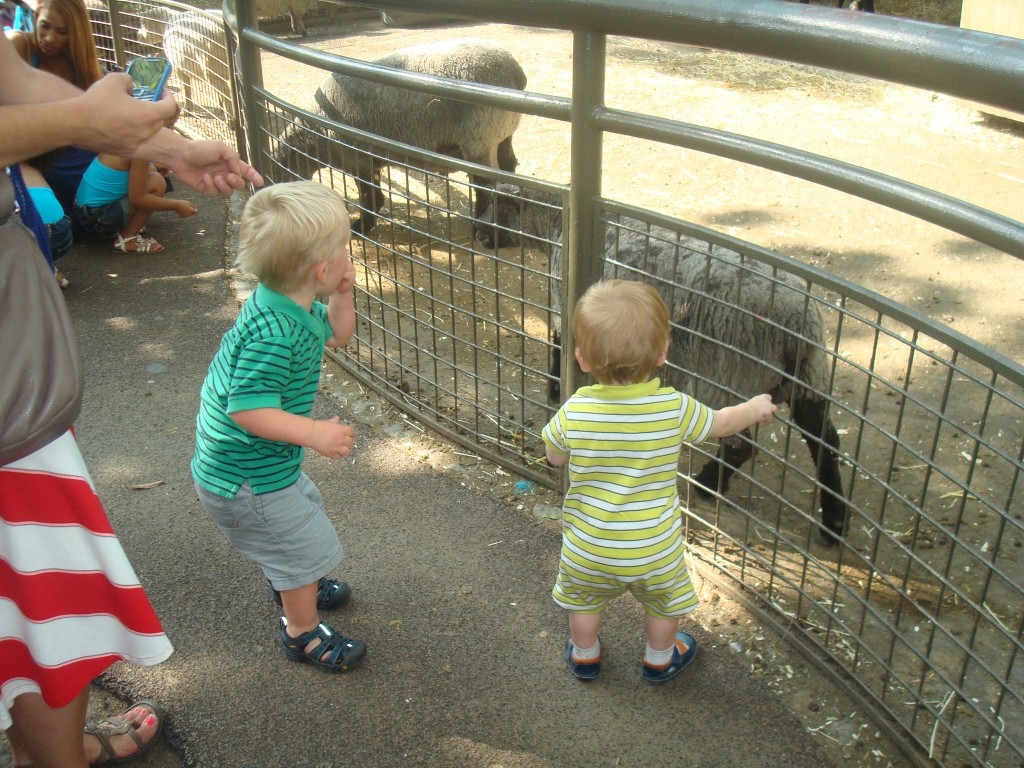 Day 3: When Rob left for work I put on some Elmo to occupy the kiddos so we could get ready for the day. These are some of my favorite pictures. Simon really got a kick out of watching the "big kid."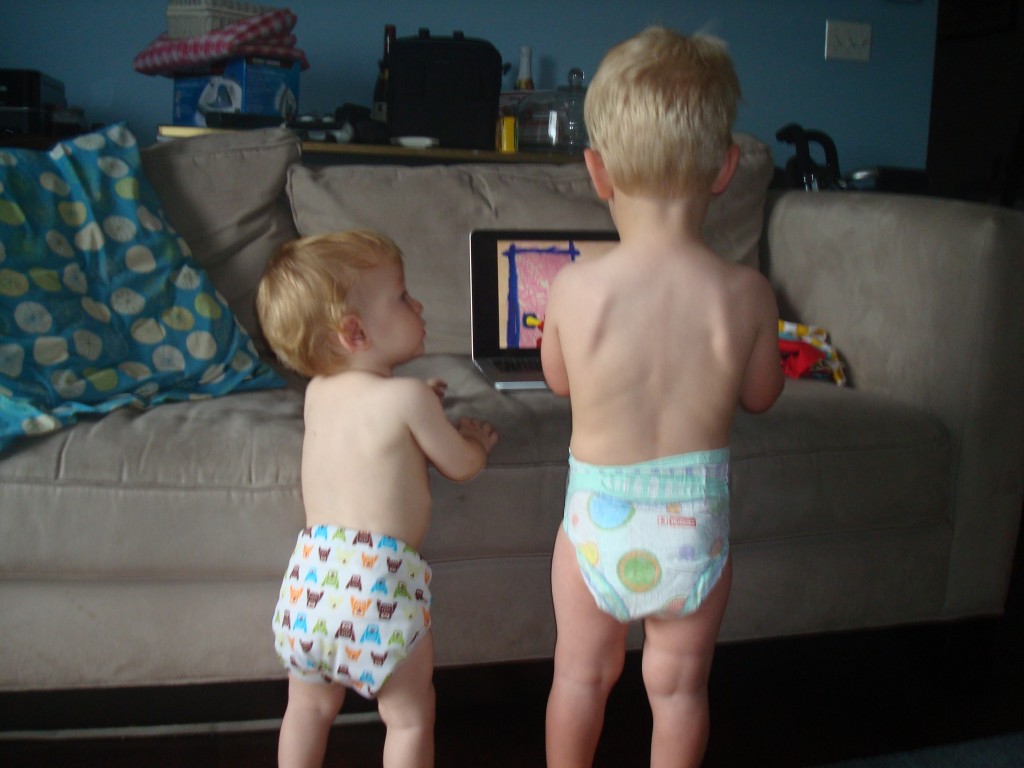 We then spent the morning at our neighborhood park. There was some swinging, some playing in the sand, and some splashing in the puddles. It was good to let them run around because they were pretty stroller bound the rest of the day.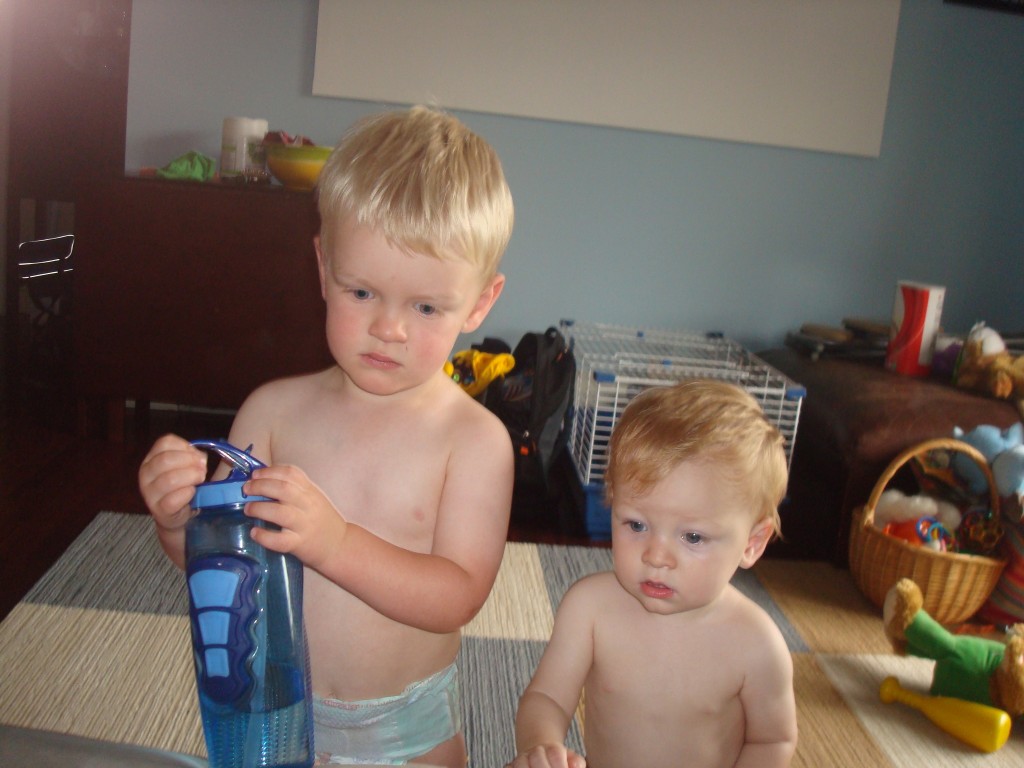 We took the strollers in and met Rob for lunch at the Peanut Butter Company. Way delicious, but crowded and Charlie wasn't feeling it and Simon was ok, until he woke up – at which point he was ready to GET DOWN AND SEE ALL THE PEOPLE which was clearly not going to happen. So we left. And decided to "shop" by which I mean walk around SoHo and occasionally go into stores.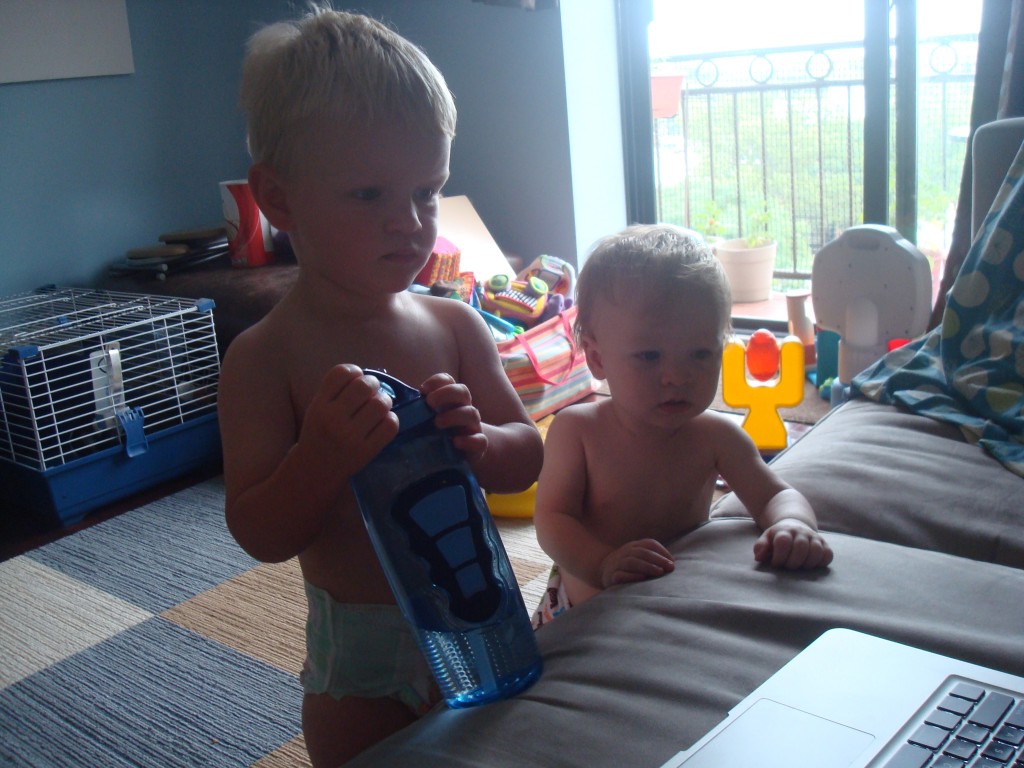 We hit up the Scholastic store for a diaper change (oh, how times have changed) and Clifford was a big hit. We went into a few other stores, most notably Daffy's, notable because we went in the main entrance, but there are several stairs. I requested to go out the other ADA (wheelchair accessible) door and was told no. And I get that strollers are not disability, but seriously, you are going to watch us struggle to get these strollers down the stairs to use the main entrance. At that point we'd had enough, and were so hot and sweaty, so we walked up to West 4th Street because that is an ELEVATOR stations to head home. We relaxed at the apartment and wound down watching some more Elmo and had pizza for dinner.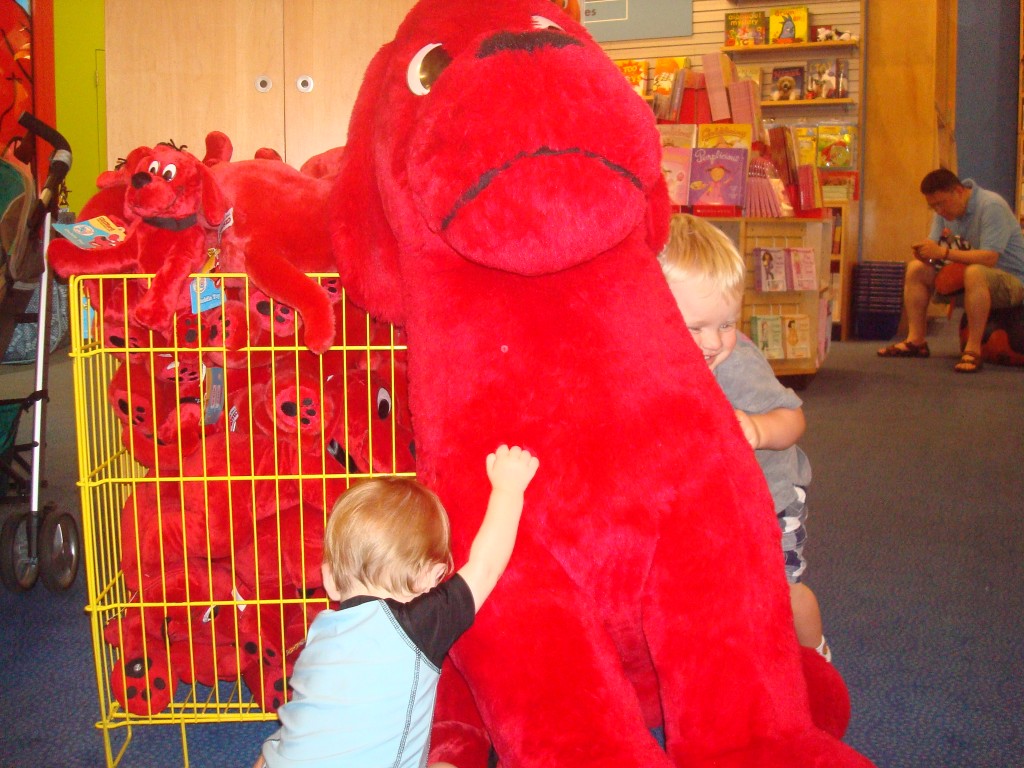 After bedtime Sara talked me in to "going out" down to Claret for a glass of wine. It's something I had mentioned we should do back when the trip was first planned. But I wasn't counting on the HEAT or how exhausted I would be. But on night 3 we made it happen. And it was really nice, because really I don't get to go out like that very often.
Day 4: Bright and early it was time to say good-bye. Thanks for visiting. We had so much fun. See you again at Christmas.
*When Charlie was born Rob asked if he could call him Chuckles as a variation of Chuck which is a nickname for Charles. Not surprisingly it didn't stick, but sometimes Rob will still refer to him that way. Skip is because Simon's initials are S K P and when we were discussing names and possible nicknames it came up. And did not stick. But Chuckles and Skip does sound like it could be a hit kids show. Maybe some day?