This is from a few weeks ago. We went to the Bronx Botanical Garden to see the Holiday Train Show. It was…underwhelming. We've heard so many great things about it. Everyone says THE KIDS WILL LOVE IT! IT'S SPECTACULAR! YOU MUST GO!!! And it was nice, but not worth the cost or the hype in my opinion.
This slideshow requires JavaScript.
We did go the opening weekend, so it was crowded, but I can only imagine it gets MORE crowded the closer to Christmas we get. I expected it to be more like the light show at Longwood Gardens, where everything is lit up and you wander around looking. The train show takes place in one greenhouse where you move through an incredibly slow line with lots of families like ours with toddlers and little kids – who do not do so well with waiting in really slow lines… There were lots of tears – none from us thankfully.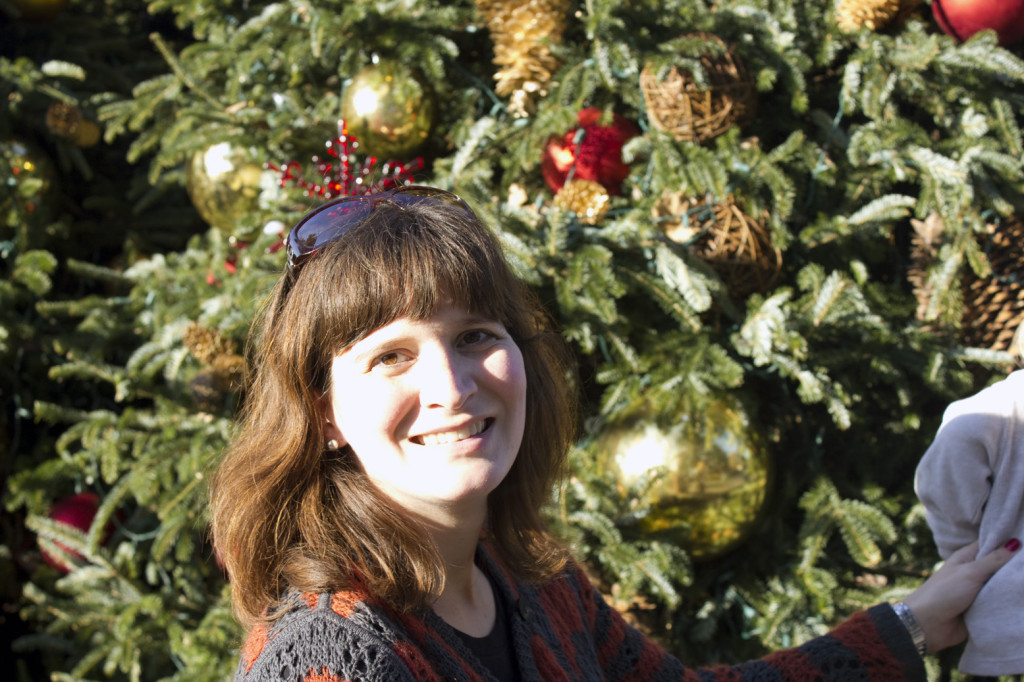 The buildings are spectacular, if you are an adult, with beautiful replicas of NYC landmarks. Model trains travel through these mini villages. So much of the exhibit is about the art and the buildings. And all the kids care about are watching the trains. My advice is to save your money and instead go see the model at Grand Central, which is just as cool when you are two.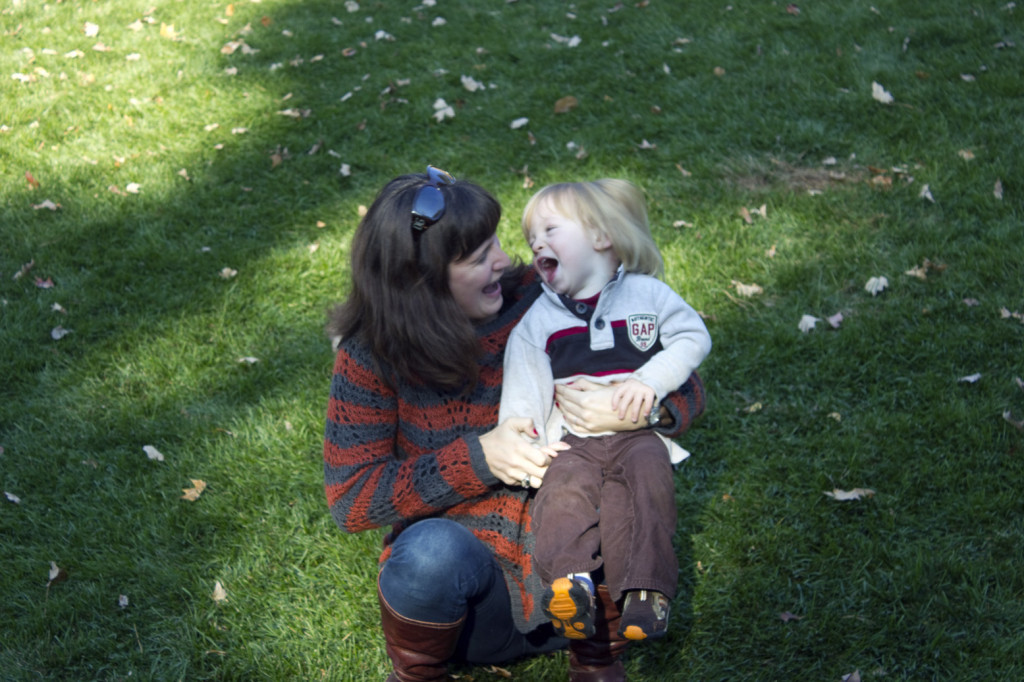 Simon did have a FANTASTIC time learning to roll down the big hill.
We also got some good mama Simon pics. Running through the garden paths, getting chocolate milk and a first taste of jello were also highlights.
We took the subway up, but it was 100% worth it to take the Metro-North back home. Travel time cut by more than an hour. The day was fun, but while we may go back to the Botanical Garden I don't see the train show in our future again.