Pauline "Pod" Frazier 1923 – 2013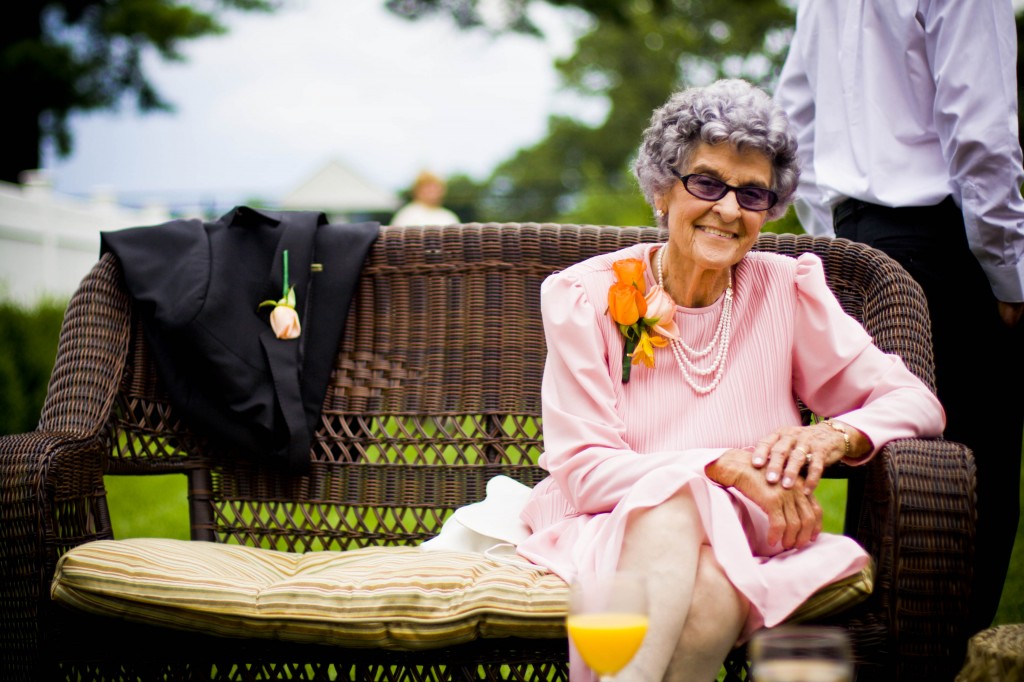 My grandma died last night. She's been in a nursing home and declining for awhile. So while this was sudden, it's also something we've been waiting for. Not in an anticipation kind of way, but the inevitable that comes with old age. I am sad. I am still processing my loss, but I know that her quality of life was very low. She is in a much better place now. One where her soul is happy and free. I know I will meet my grandma again in heaven someday.
Growing up I was the oldest grandchild. And a girl! After Grandma raised three boys (and a fourth who died in childhood). My dad was only 21 when I was born and when I was three we moved to land across the road from my grandparents. They were always there. I spent so many afternoons in Grandma's kitchen making cakes. She taught me to sew. She taught me to read. We had such a fun time when I was a kid.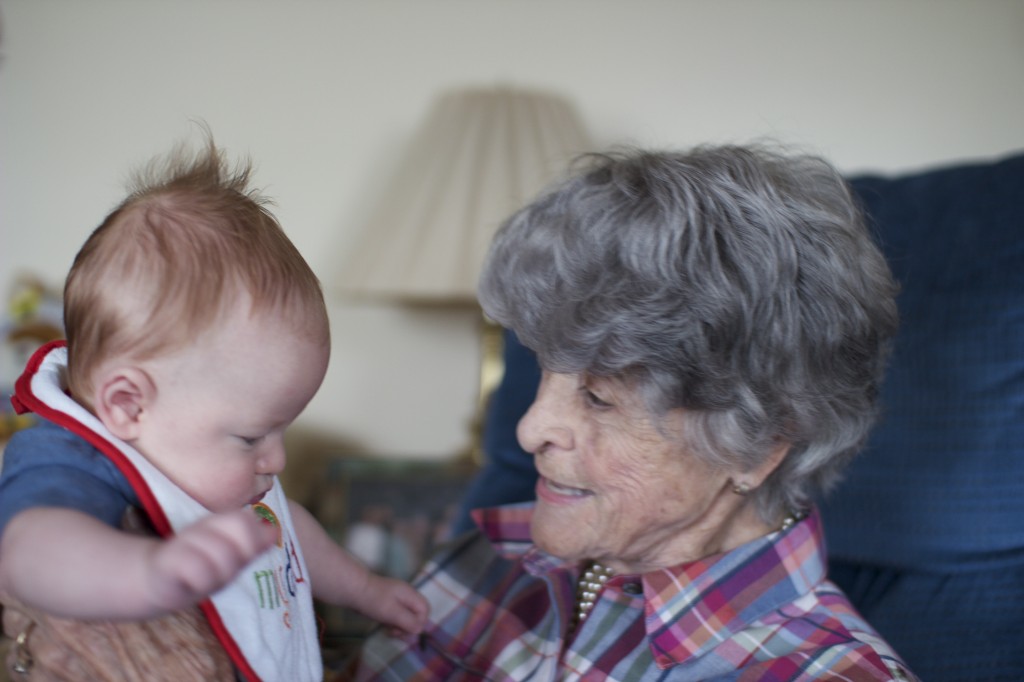 My grandpa got sick my senior year in high school (yes I realize how lucky I was to make it 18 years with all four grandparents) and died just before I moved away for college. From then on, I saw my grandma age rapidly. She was nearly 80 so it shouldn't have maybe been as much of a surprise as it was. But until last March she lived at home, alone, and was more or less self-sufficient other than not being able to drive. I wish I could have seen her more in the last 10 years, but I don't regret my life choices.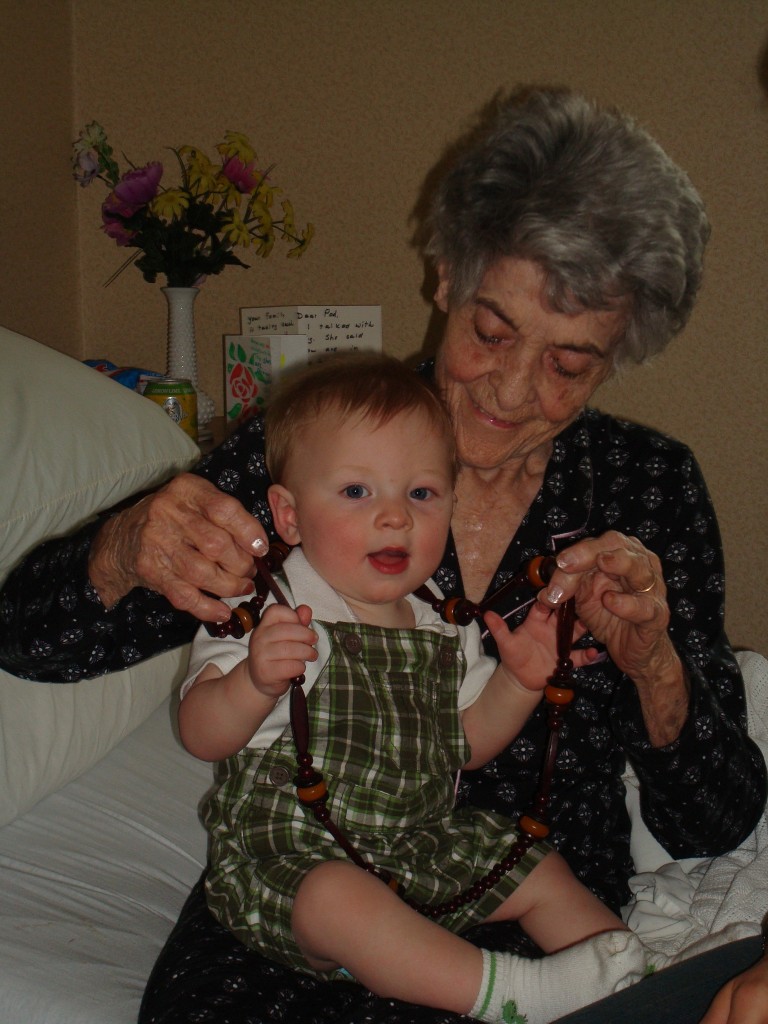 Grandma loved loved loved babies, and I do wish she would have gotten to spend more time with Simon. I am glad she got one long visit from us when she was still at home. And I will be forever grateful that I booked a last minute trip last April. That was when I got to say my goodbyes. She was lucid enough that we could talk and reminiscence. And she knew who Simon was.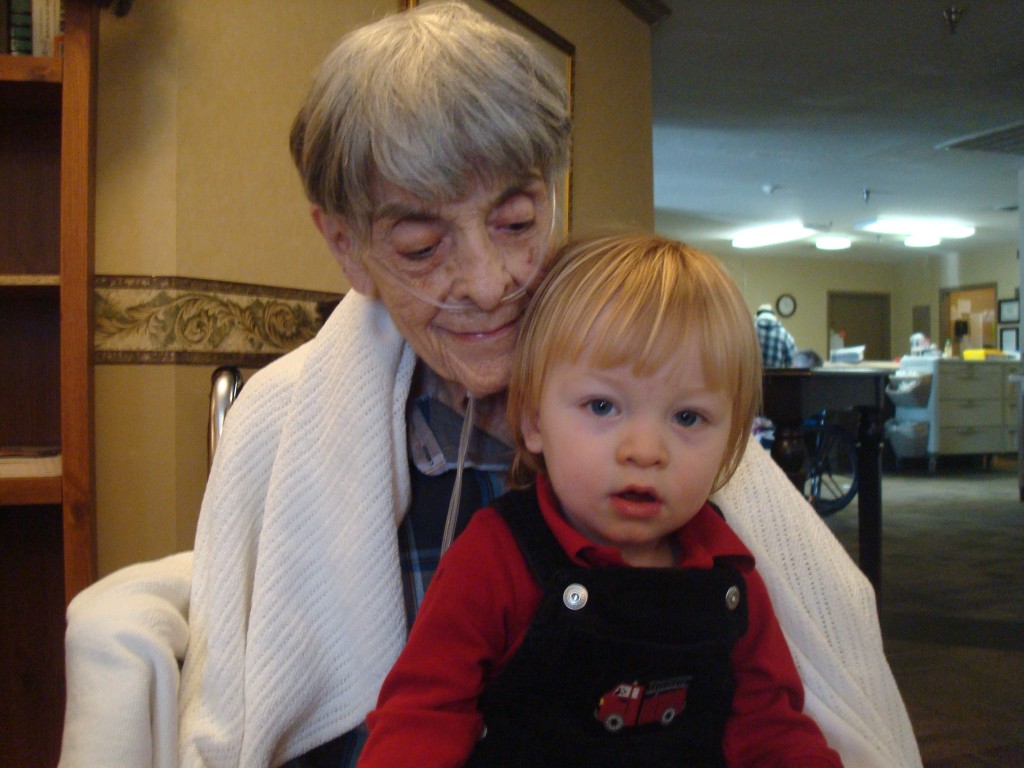 And I'm glad I went to see her before Christmas and got these last few pictures even though it was a difficult visit. I knew it was time. She was scared and I think she knew it was time too. We just didn't know when that day would be. It was yesterday.
I love you grandma. You will be missed.