Years ago when Rob and I met we worked together in Chelsea. Our first date was a group date (a play and dinner). We went to this pub.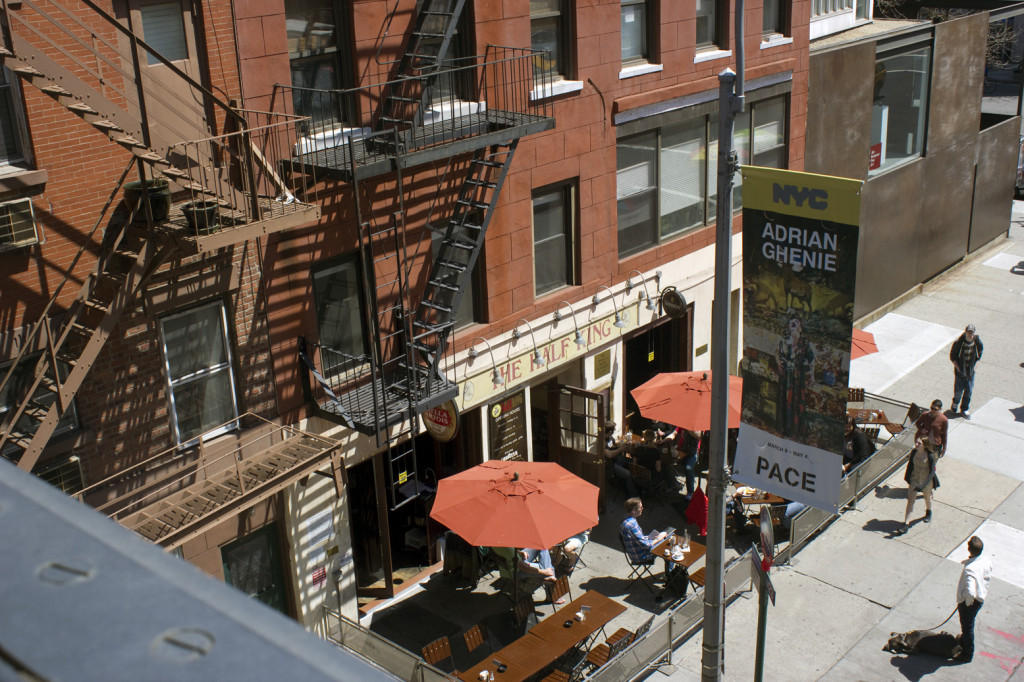 Also at work we had a roof deck for lunch and after-work parties where we could see workmen building the High Line. The park on the rail line opened a few years ago, we finally made a visit a few weeks ago.
It runs from just south of 14th street to 34th street. Short enough that Simon walked the whole thing, it took us about 90 minutes.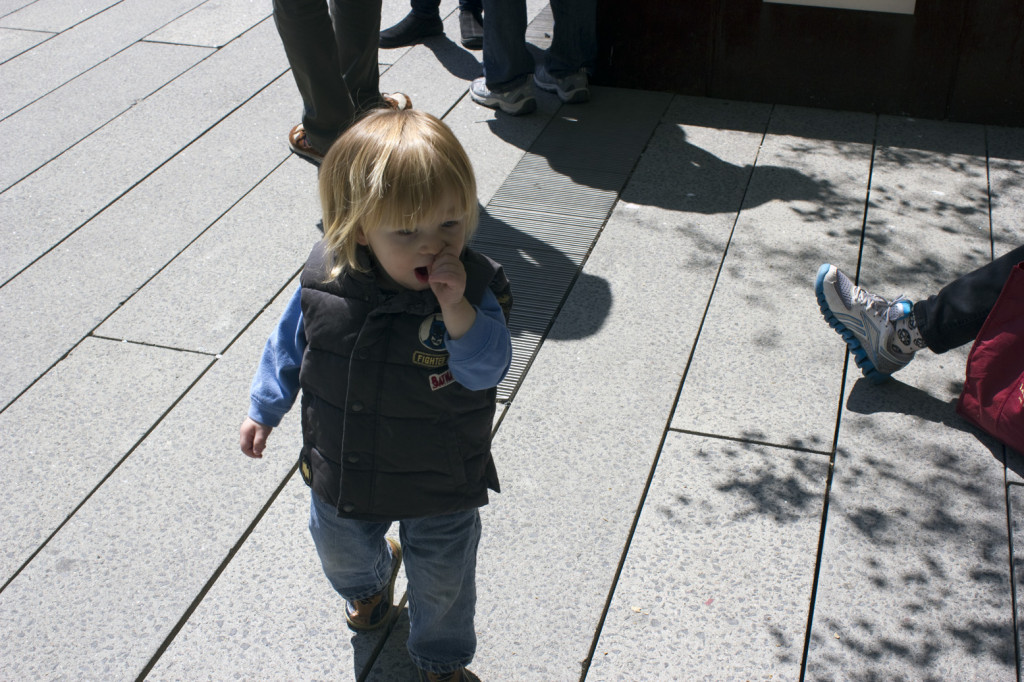 A toddler's dream with things to climb on and room to run and there are snacks. Simon got a taste of his first popsicle. He didn't like the cold but he kept coming back for more!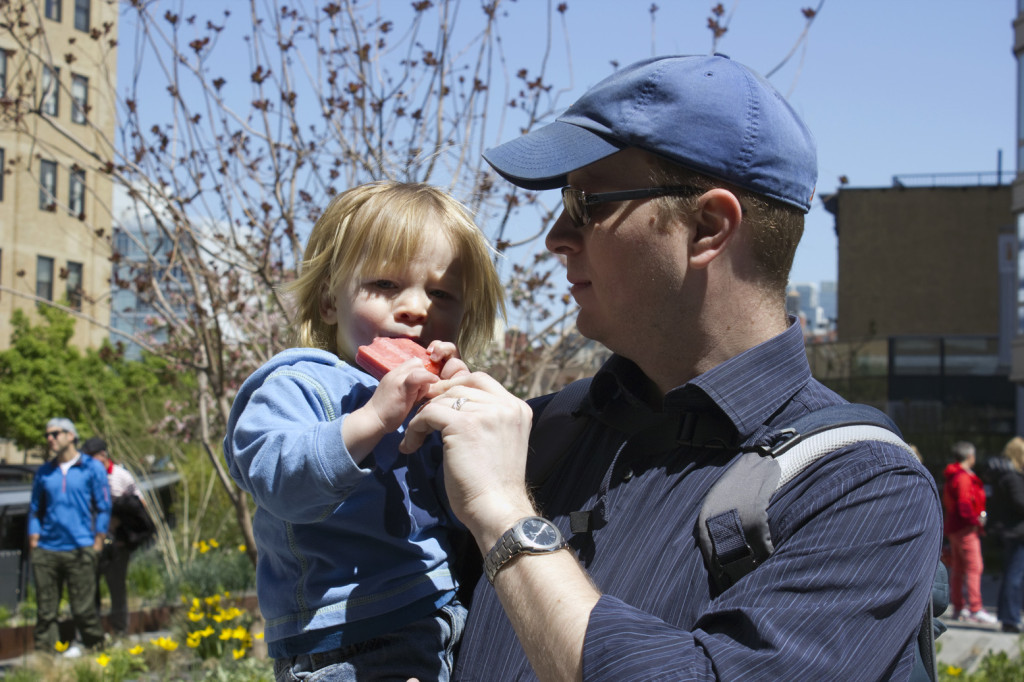 I took entirely too many pictures and restrained myself to only 30 – for the non-grandparent types I apologize for the nearly identical photos.