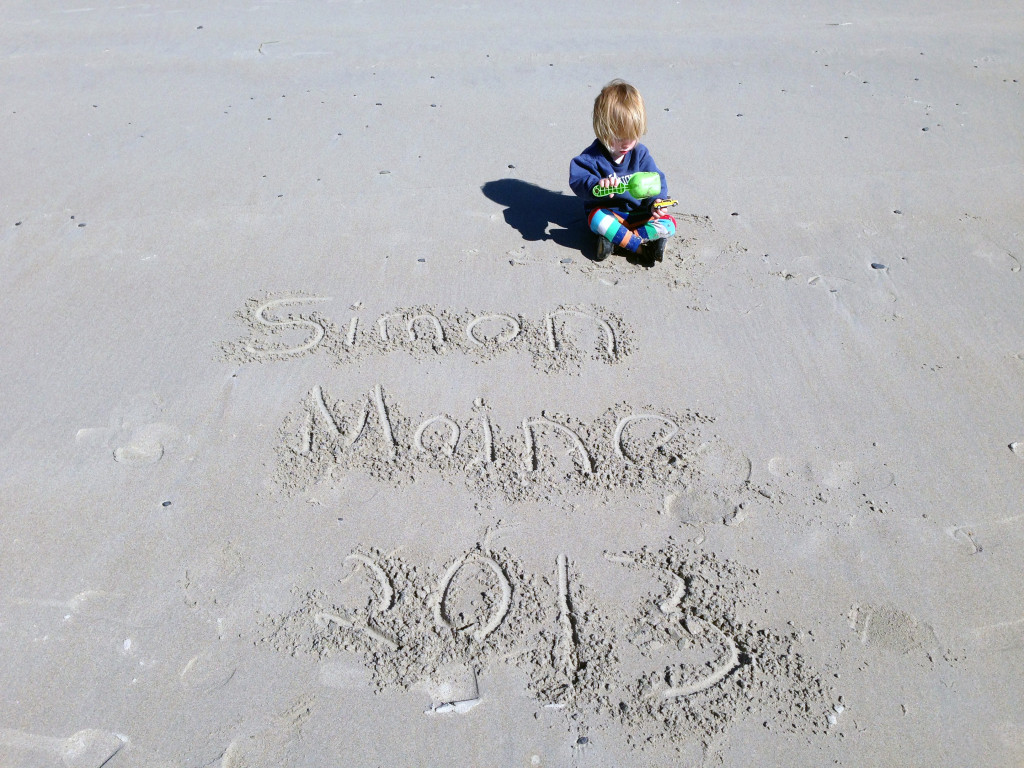 Last week we rented a car and a tiny cottage and drove up to spend a few days on the coast of Maine with Aunt Mary and Ahad. I think I could have stayed a month. We were about a half mile walk to a private beach, which was fantastic.
Simon got to throw rocks into the water and build and smash sand castles and dig in the tide pools. He wasn't a fan of the surf or the ocean.
Despite the not-so-great forecast we had fantastic weather. Sunday morning we went out on a whale boat. I was a little concerned about a 2 year old confined on a boat for 5 hours, but Simon did great!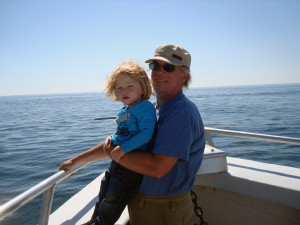 He slept in the Kinderpack for the trip out and woke up just as we sighted the first whale. Then he was all about looking for the whales.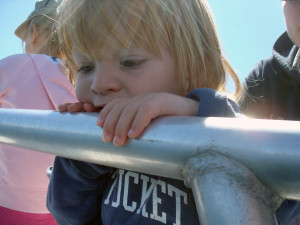 And the water fountain (spout) and the "big bump" (the whale back surfacing). Mostly we followed the same Finback for a couple of hours, but we saw some Menke whales too. Perfect morning.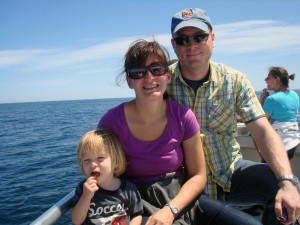 I ate a lobster. Simon stole Mary's rum raisin ice cream cone and ate the whole thing.
On our last morning we took a final beach walk in pjs. We built our only "real" sandcastle and then watched the ocean take it back as the tide was still coming in.
On our way out of town we stopped at a little cafe for french toast and eggs. You can see how much sun and fun Simon got.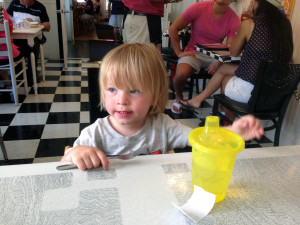 Really an ideal getaway. I want to go back.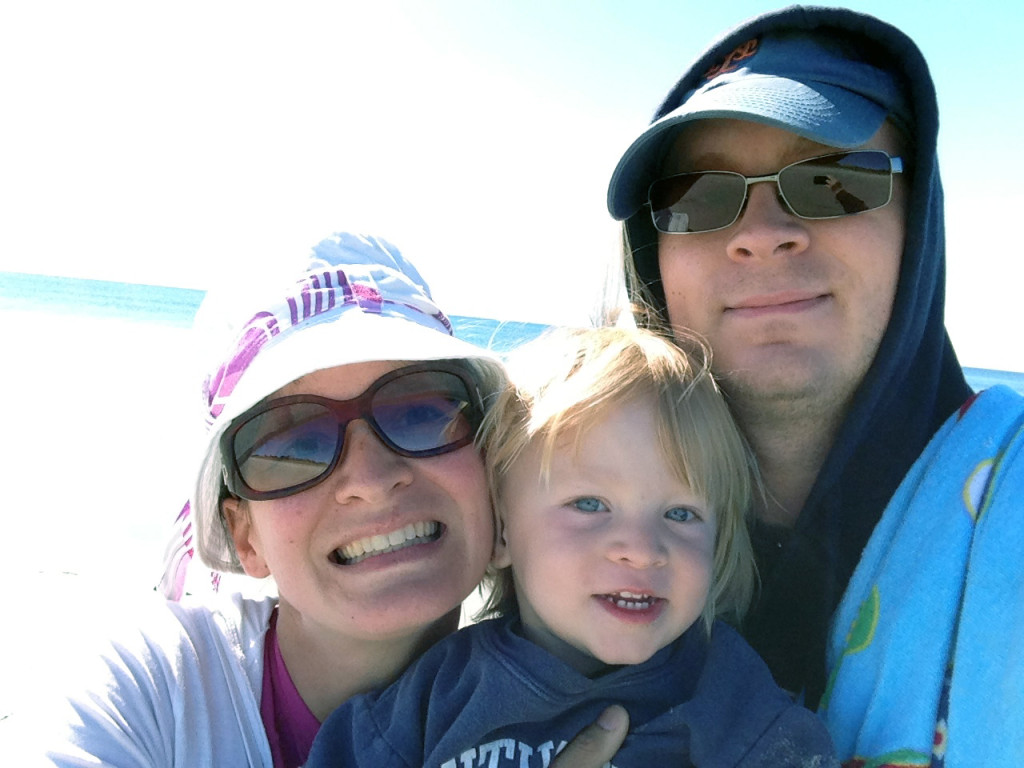 And for the grandparents – the rest of the pictures:
This slideshow requires JavaScript.