As I go through my photos I realize there is so much I never had time to blog about! So here goes:
At the end of March, Simon and I drove down to Philly to meet Mom and Chip who were there for a conference. A short overnight, but we had lots of fun.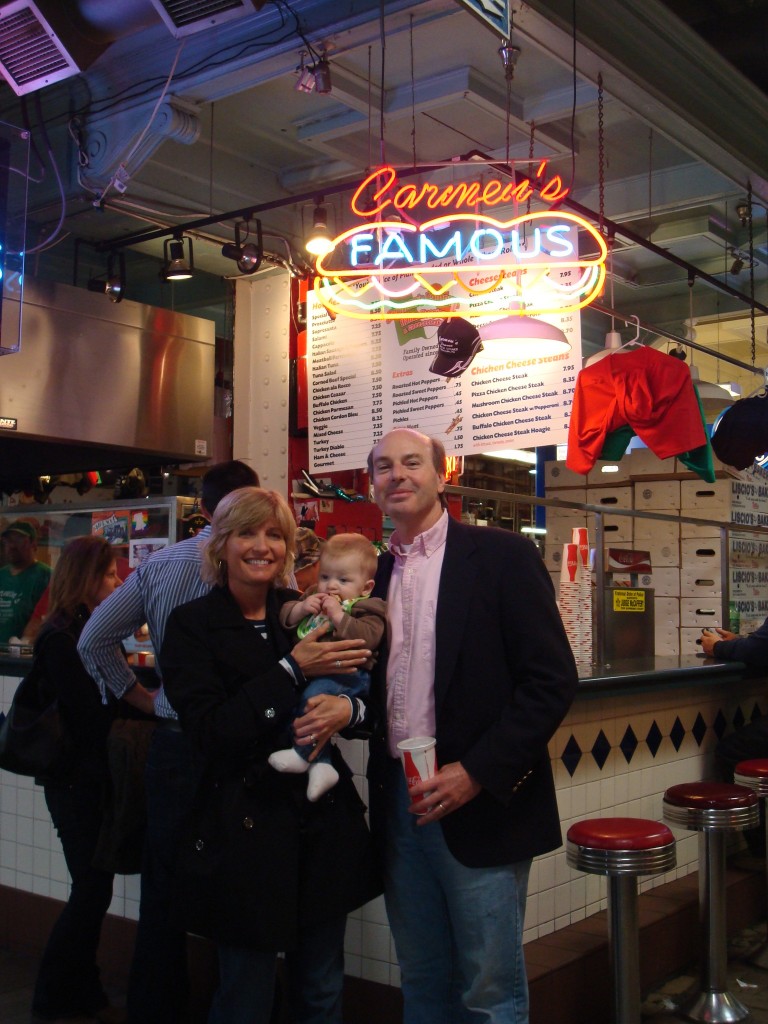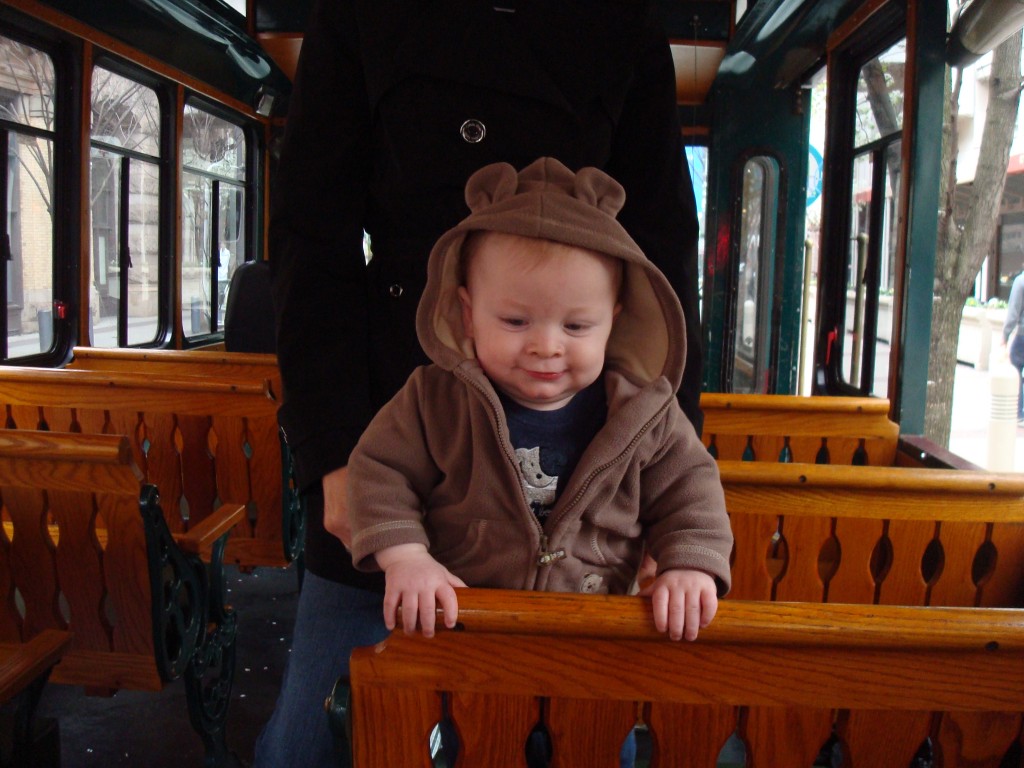 We ate cheese steak, rode a trolly and Simon climbed steps for the first time.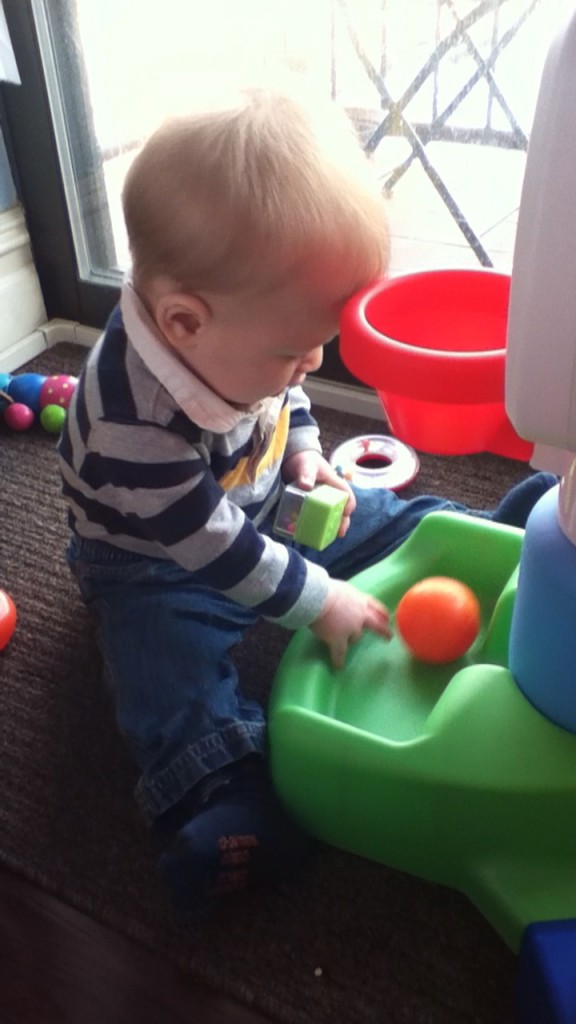 Then school got crazy (is it ever not), we had an anniversary, it turned spring-ish Easter happened and then Simon and I flew to Indiana for part of my spring break. We went because I wanted to see my grandmothers, or rather let them see Simon again. He was three months old when we were out in October.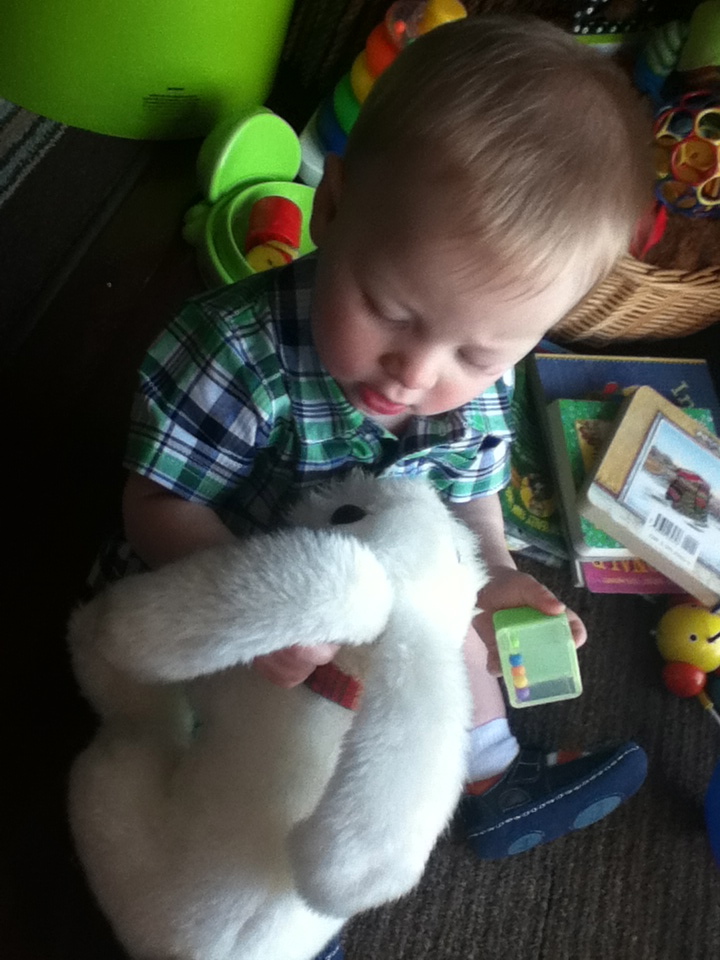 The first night there, we had a little play date with Charlie and Sara. The toy boys played well together, meaning they didn't cry and played in parallel.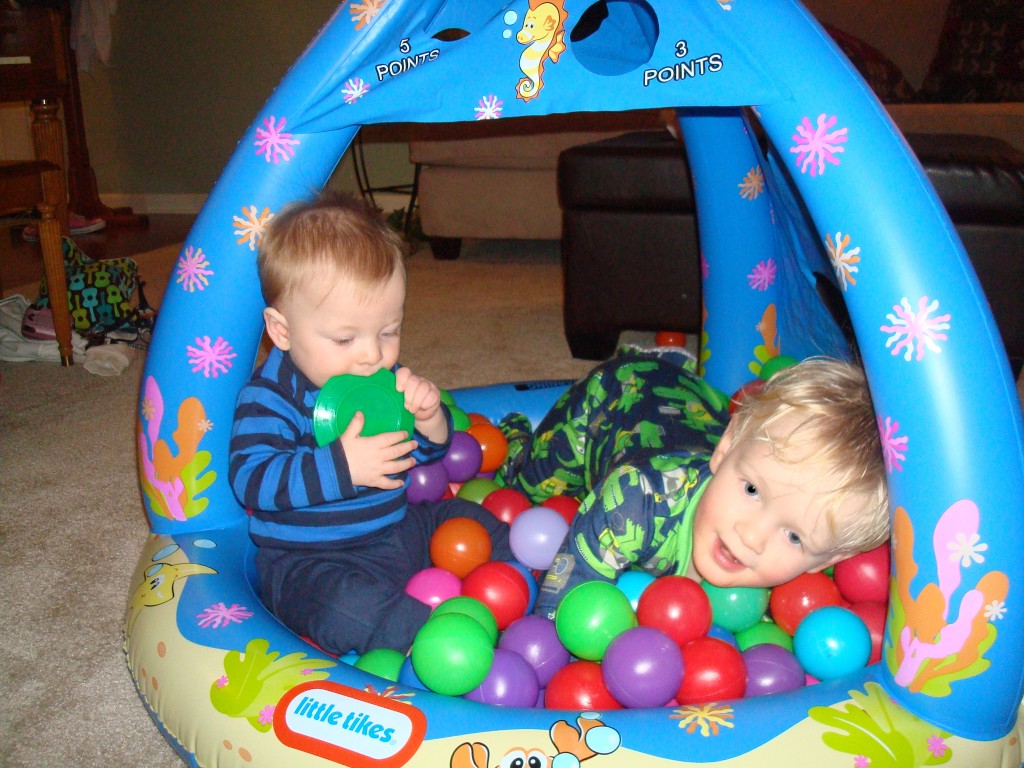 I spent an afternoon in Bloomington with Emily and we walked through IU's campus. I felt old. Simon experienced grass and didn't think too highly of it.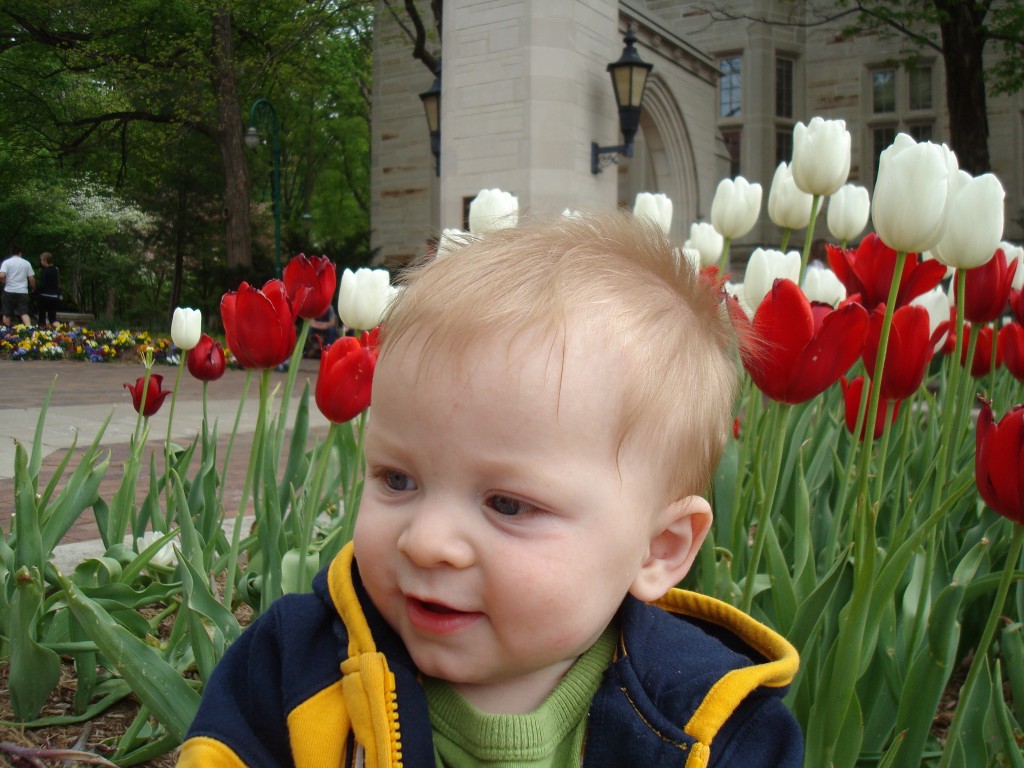 Grandma Frazier had just been moved to a nursing home after being ill. I was really glad we got to spend some time with her. Simon liked the wheelchair.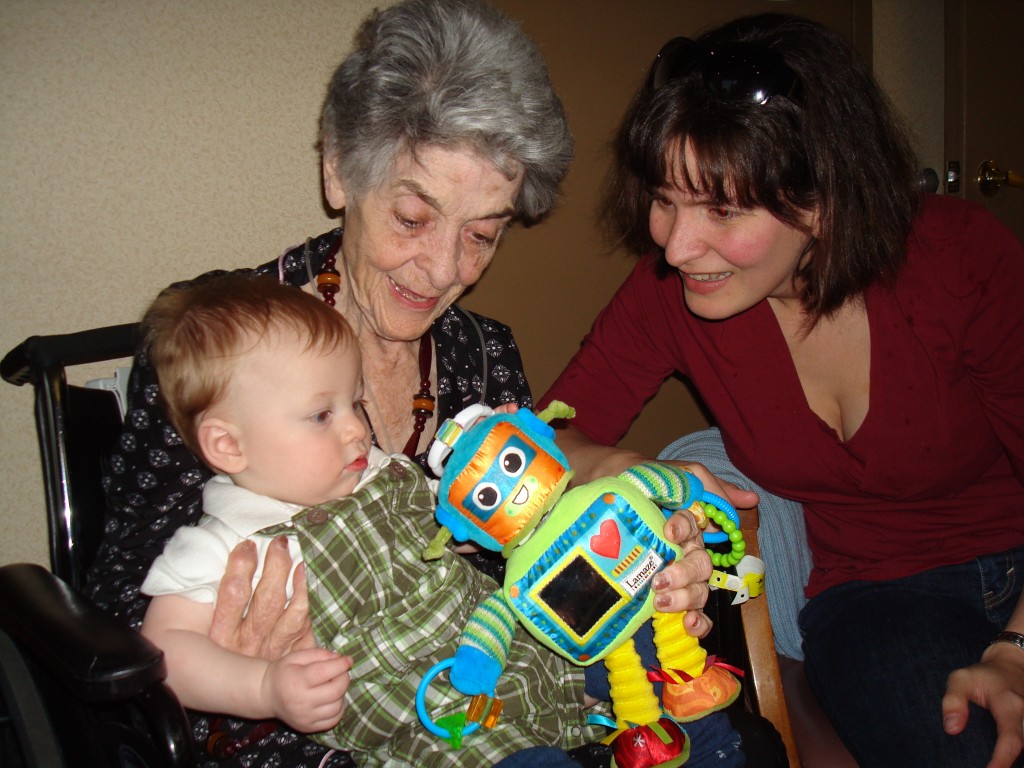 We drove over to see Grandma Ables too. Thanks Aunt Cynde and Uncle Marty for grilling for lunch! Simon was a fan of the chicken.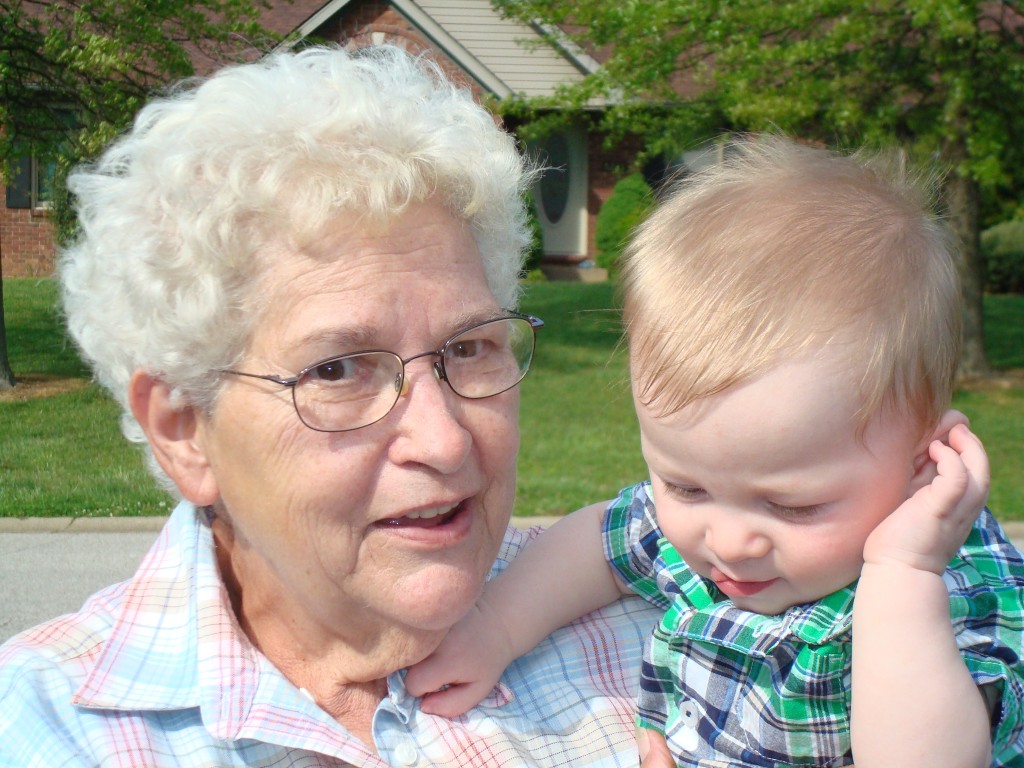 The warm weather has made the playground an almost nightly occurance. We go after work / daycare just before bed to really tire Simon out.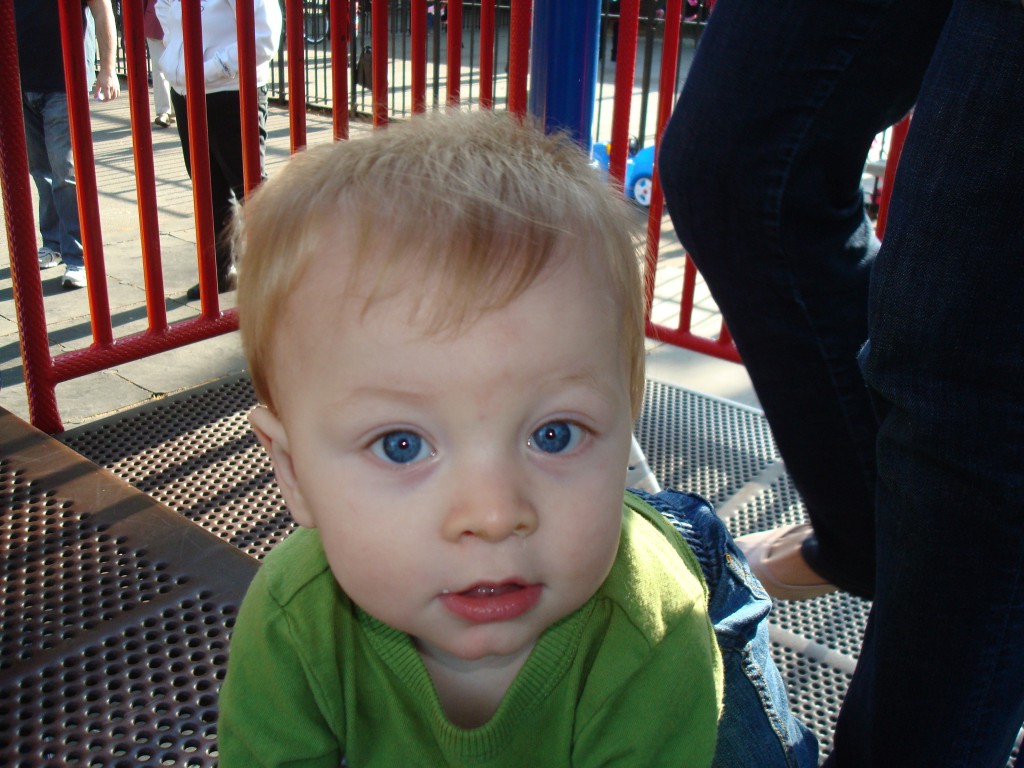 I'm not sure how much it contributes to the better sleep, but he's having fun and sleeping better. When he sees the playground fence he gets really vocal and tries to climb out of the stroller.  He knows. Thank goodness for the five-point harness.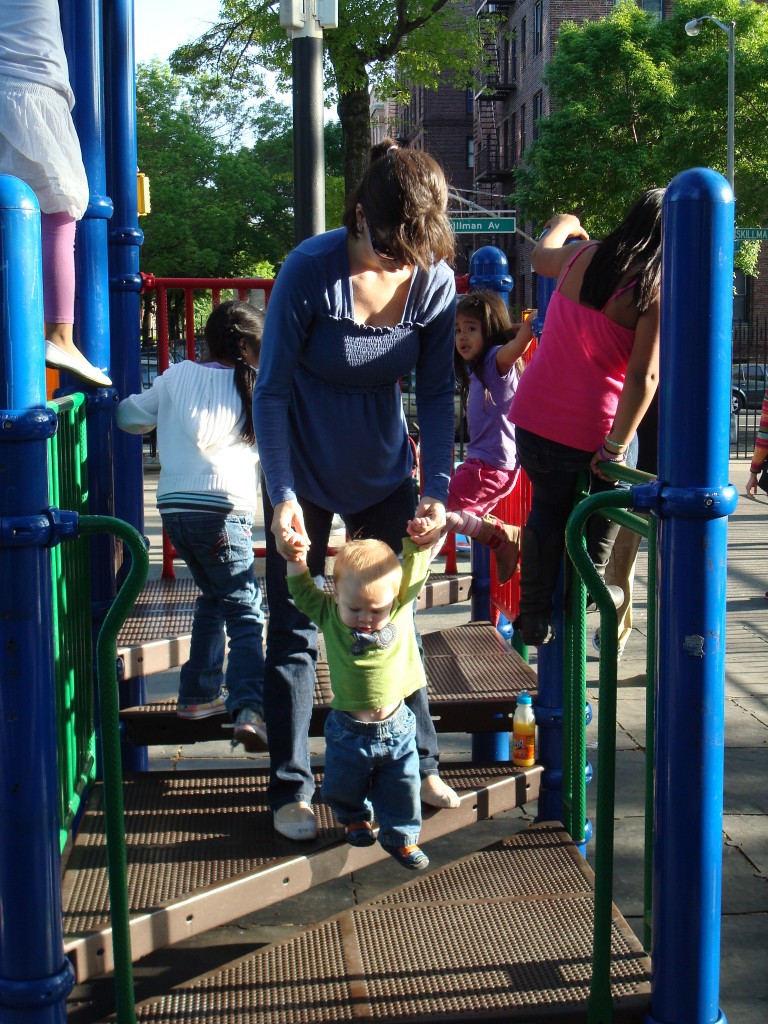 He's great at climbing the stairs to the slide, and just recently decided that he doesn't like the toddler play structure anymore and would much rather go down the twisty slide with the big kids. He's growing so fast!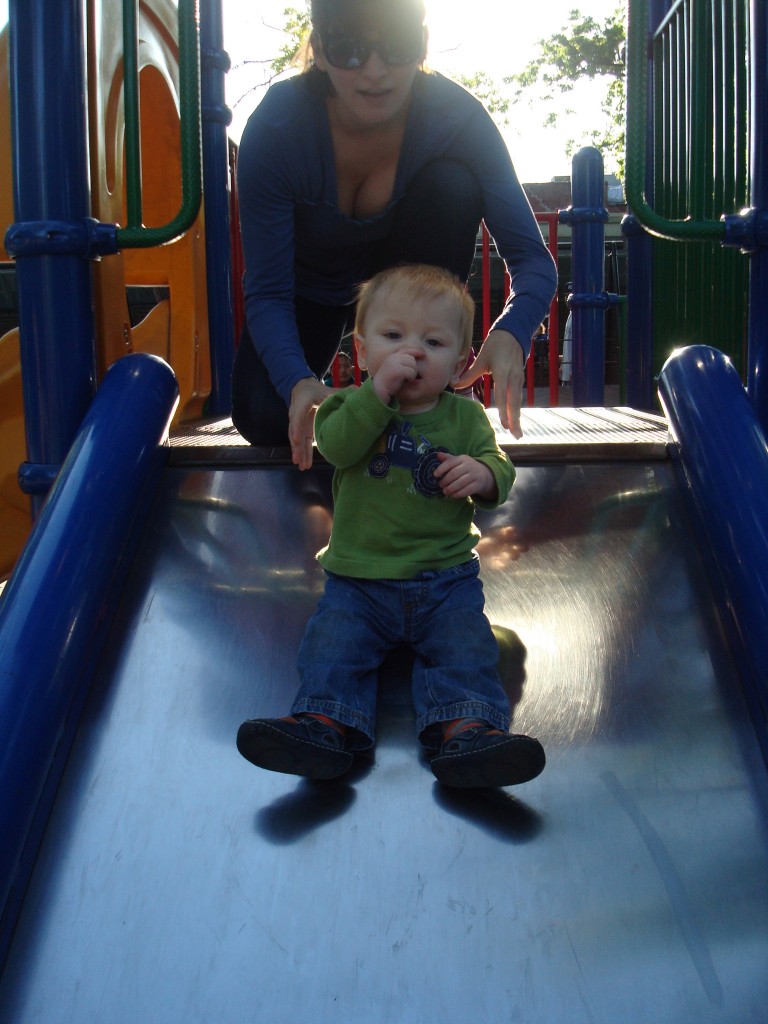 I think that mostly gets us caught up, just in time for summer fun to start!