I am teaching on Sunday's this semester. I doubled my course load in order to be off in the spring – which is great for having a baby and not so great for all of the fun things to do on fall weekends. Rob and Simon have been going on "Adventures" every Sunday. This weekend they went to the Intrepid Sea, Air, and Space Museum (love love love our reciprocal museum membership) and got to see the Space Shuttle Enterprise.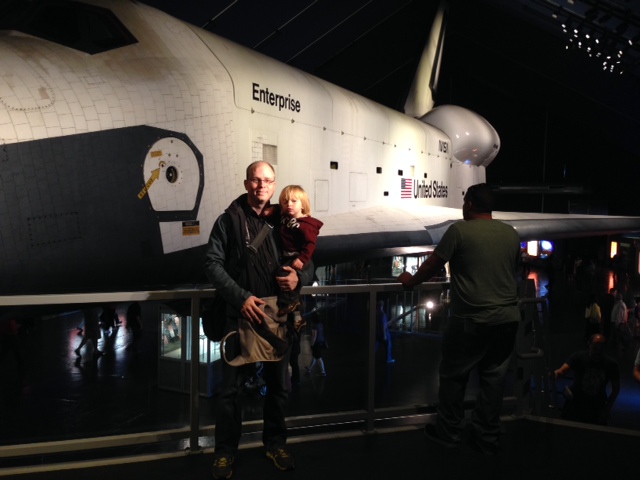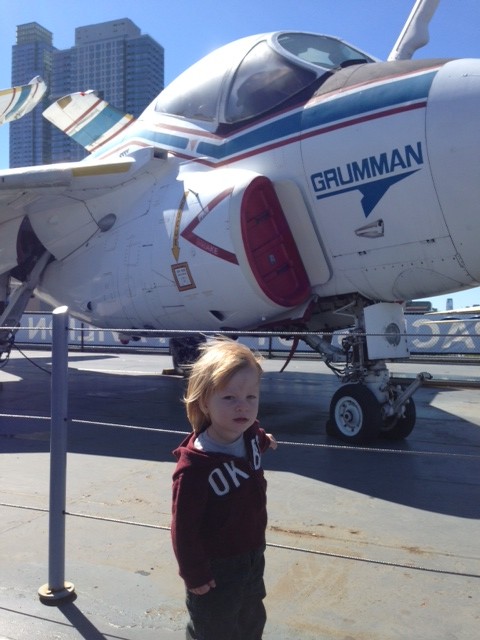 At first I was a little jealous that they've been doing all these cool things. But then I realized I could have done this stuff too during the week all summer. We went to the park – and I'm ok with that. But I am going to try and go do more.
This is part of PAIL's the Monday Snapshot. Check out the others!