With a gender reveal!
**updated with doggie pics.
This past weekend we flew to Indiana to stay with my Mom and go to a wedding. This was Simon's first trip as a ticketed child. The flight out was a bit stressful, but once we got to Indy it was a weekend of relaxing, family, and fun.
Mom and Chip have a new house with an outdoor living room. One wall of doors, one is the exterior of the house, one is open with curtains and one a lattice work. This is my happy place, an outdoor room with a fireplace. All houses should have this.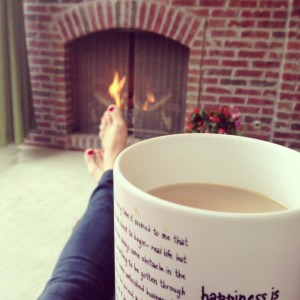 The great thing about the suburbs is you can drive to Target just to wander around. I guess I could do this here too – but an hour on the bus or train to get to the nearest Target needs a reason beyond "I wonder what new things that I don't really need they have." We also went to a consignment store and a few others. I managed to score parts of Halloween costumes, some items for new baby, some maternity things for me, and a few shirts for Simon. Then we ate at Steak 'n Shake and went through the car wash. Simon was terrified. He kept saying "it's ok Simon, it's ok Simon."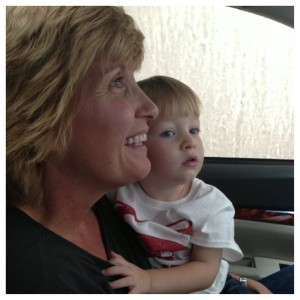 I got a chance to hang out with Sara and the kiddos Saturday morning. We took zero pictures of the kids playing or ourselves. But believe me when I say it was a blast hanging out with Sara even if Charlie and Simon do have a little work to do on the whole sharing thing…
Saturday night was the wedding. I work this old favorite Ann Taylor LOFT dress of mine. Non-maternity. Seriously I can't believe it fit!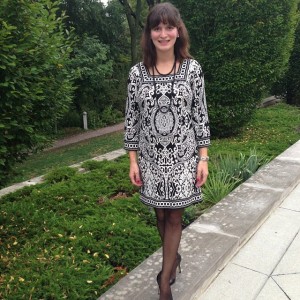 The ceremony was nice and took place during the short window of time in the entire day where is wasn't absolutely pouring. The dinner was under a tent outside and even with the rubber floor there was mud everywhere! The poor bride had mud to her knees. Dancing took place inside and there was a nice covered porch to stand on. I'm so happy Emily and Scott made it up.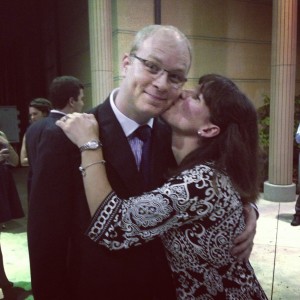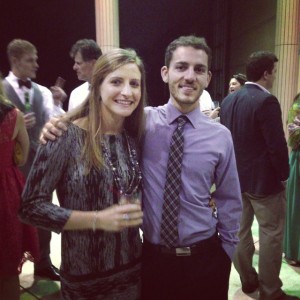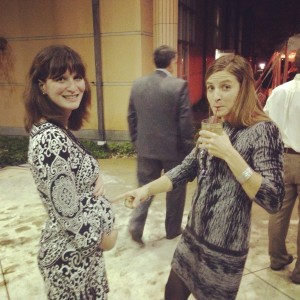 While we were partying all night, Simon stayed home and had fun with my cousin Haley, who sat for us. Here he is lounging, in the bath, and snuggled in a towel. I'm so glad he and Haley got to have this time together. Although she may be rethinking her career as a baby-sitter.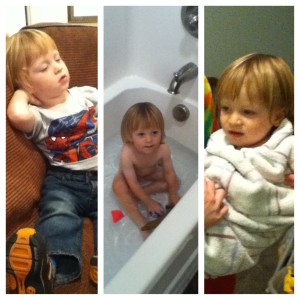 Simon's favorite part of the weekend were the doggies. "There's a lot of doggies in there!" In addition to Mom's dog Tellie, they were keeping Porkchop for Kari, and Emily and Scott brought Yumi. Simon did a lot of dog walking (or being walked by the dog). He LOVED it. Here he is on an early morning walk in pjs and rain with Memaw, Tellie, and Yumi. We aren't dog people, but this is pretty adorable.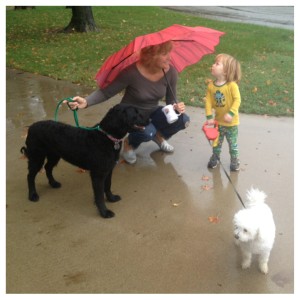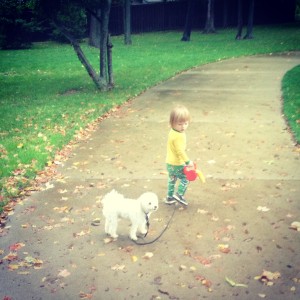 Sunday after the wedding we didn't have too much time to recover because we had a brunch with my extended family on my mom's side. My mom-mom even made the trip! And Clint brought Cy. I was having so much fun I didn't take any pictures – this is a theme in my life lately. But I did make cupcakes! White with a gender reveal for the majority who didn't know (I'd already told Mom and Simon told Emily – he does know things.) So this is the picture you've really been waiting for:
.
.
.
.
.