I had a lot of plans for this week. Instead, we had a baby!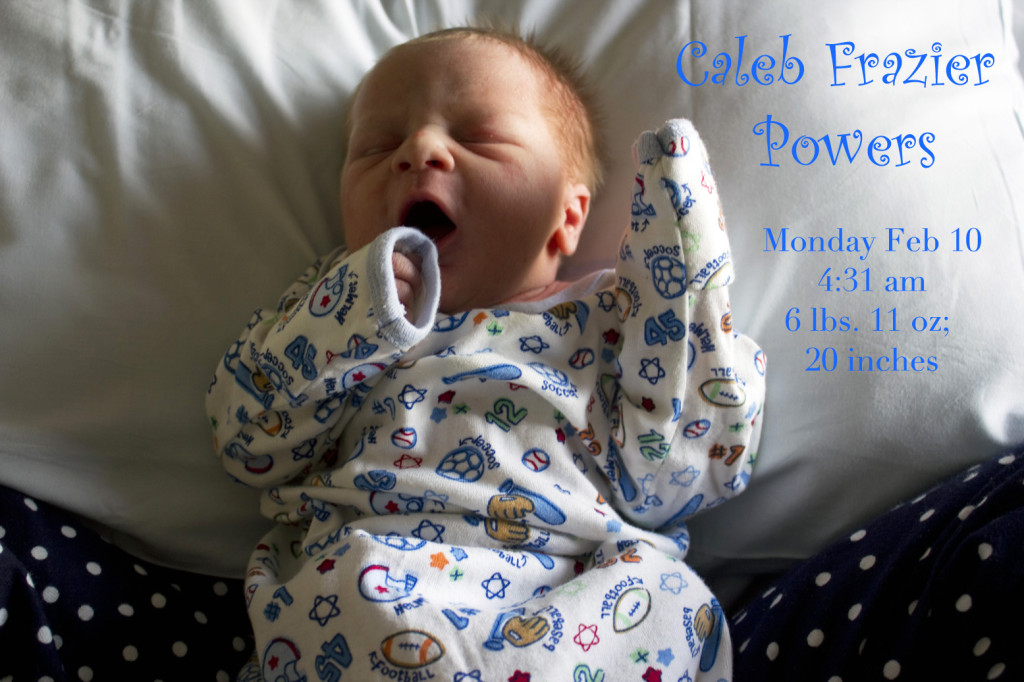 The whole experience was fantastic. Rob was awesome!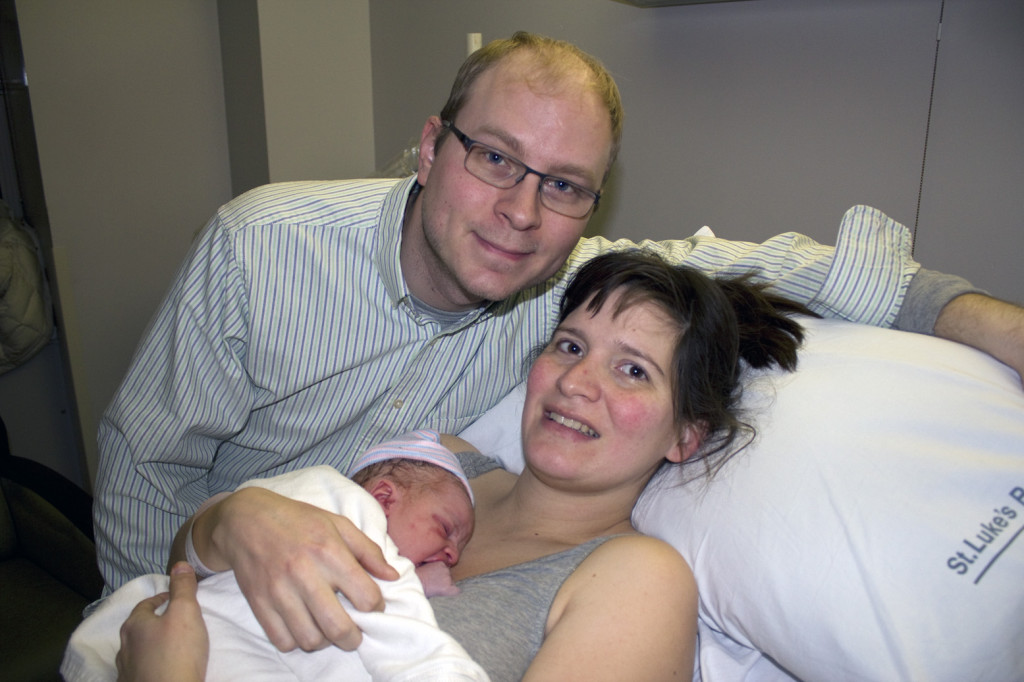 Simon got to come visit Monday afternoon when Caleb was about 12 hours old. I love this picture of his anticipation. We didn't take any pictures of the actual encounter, but video to come.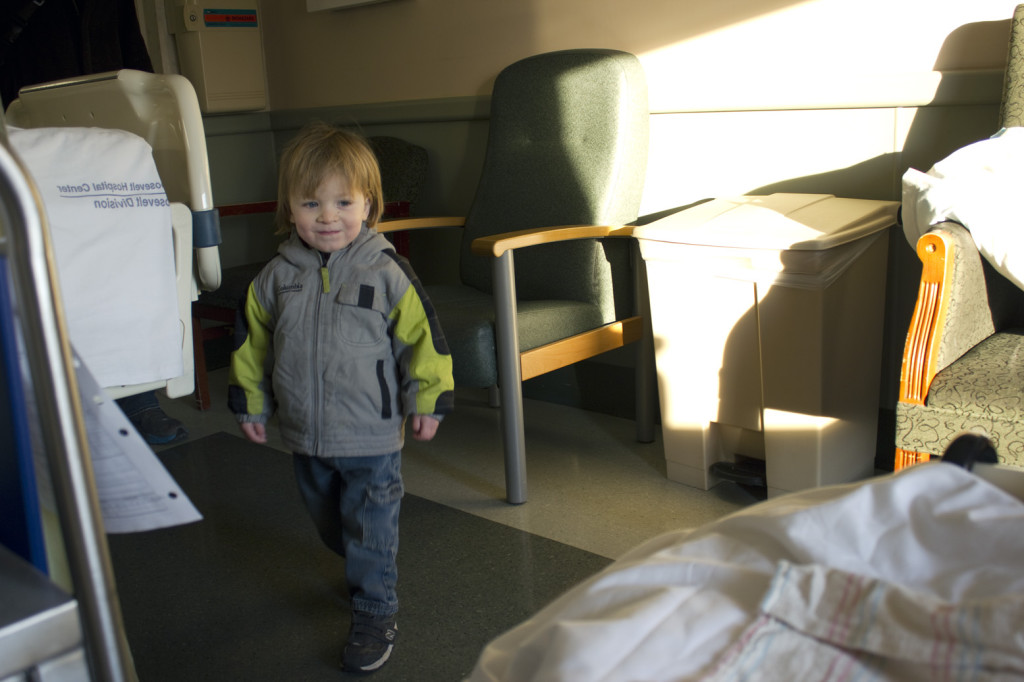 Tuesday we got to come home – it's so nice to be home.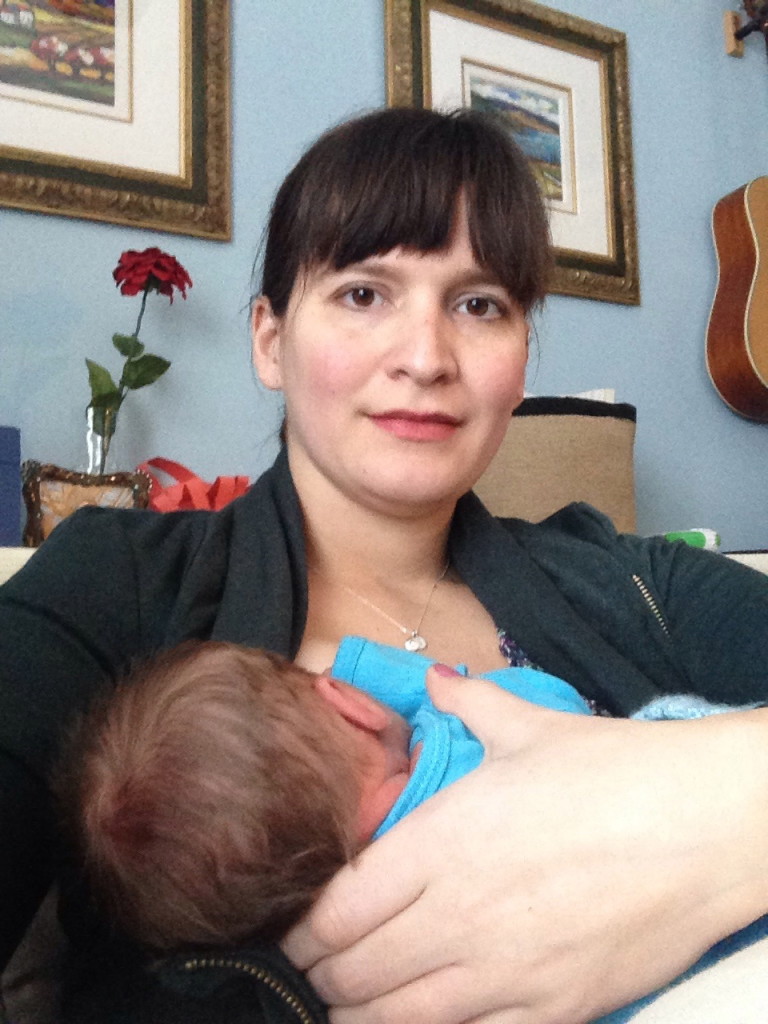 Wednesday we braved the subway for our first double well child visit (2.5 years and 2.5 days). Simon is now done with vaccines until he's 5 and his weight gain is still excellent. Caleb is still at birth weight – yay breastmilk and is great. He has a follow-up to check weight in two weeks. We also have a follow-up appointment at the hospital in 2 weeks to repeat the hearing test in one ear.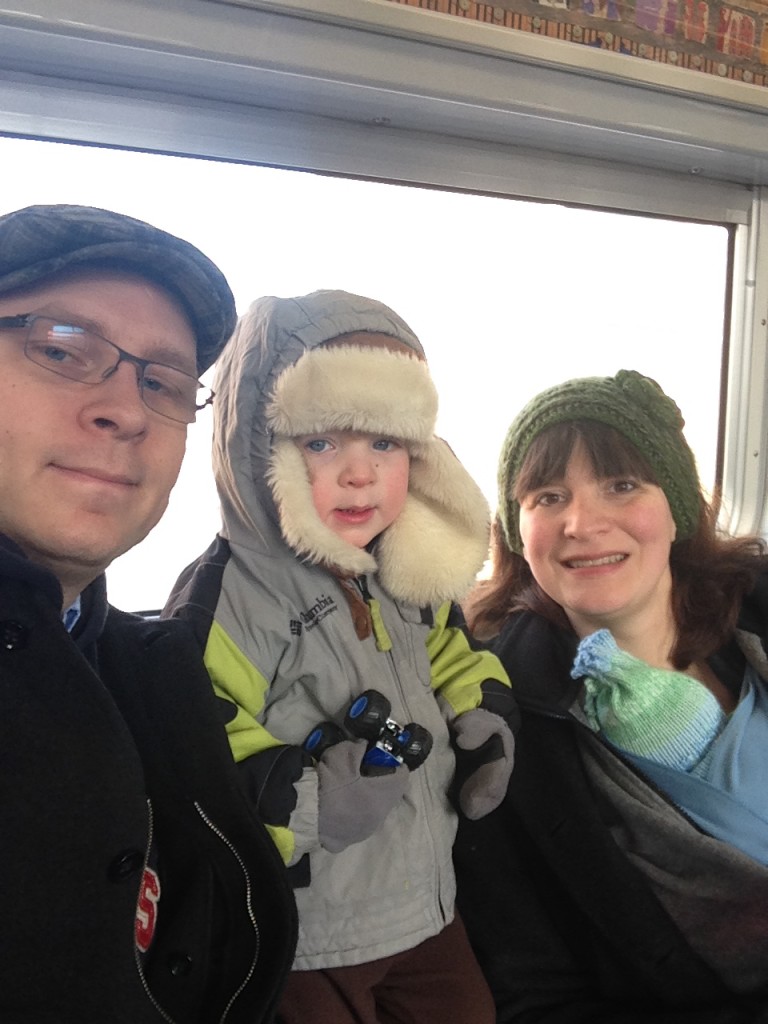 Thursday was a snow day and today is more of the same.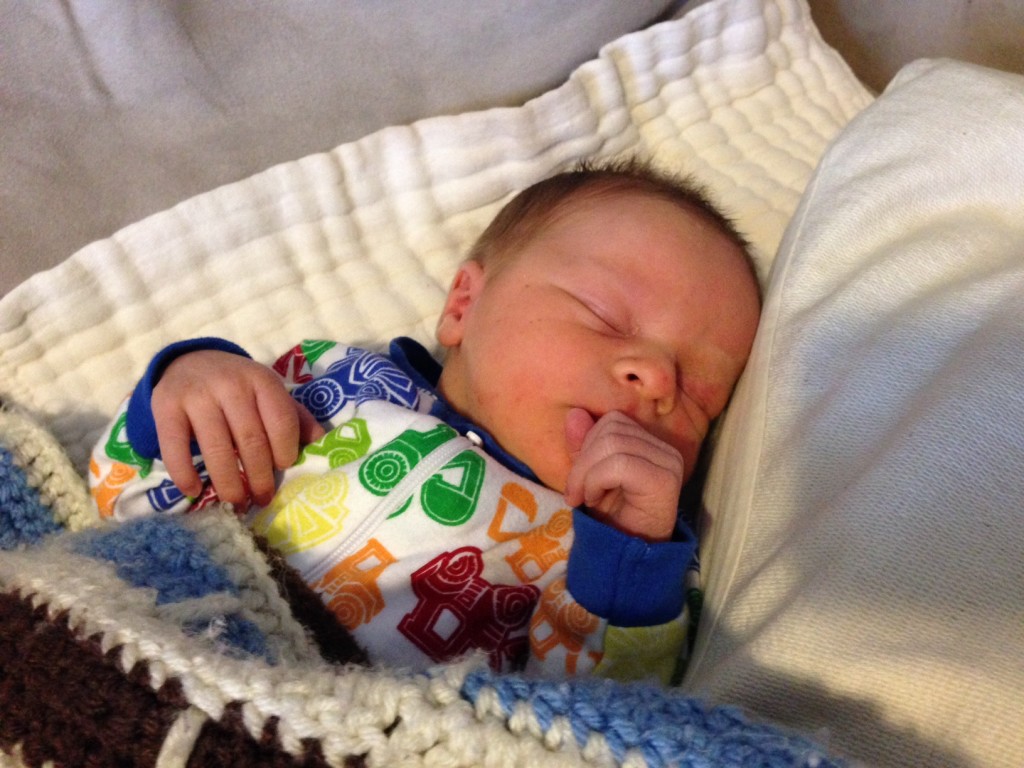 Eventually I'll get around to all of the skipped plans. For now we are doing lots and lots of this.