Last week when Emily was here we kept Simon out of school on Monday for some city adventures. One of these was breakfast where he was promised hot chocolate and a waffle. He got more than we bargained for.
I ordered him the kids hot chocolate with marshmallows. And the kids waffle – and was cut off before I gave the menu name. But there was only one on the breakfast menu. It came with strawberries, blue berries and whipped cream (and chocolate syrup).
He was brought the kids clown hot chocolate with foam (in a glass mug) and the kids dessert waffle. It came with gummy bears, chocolate chunks and ice cream.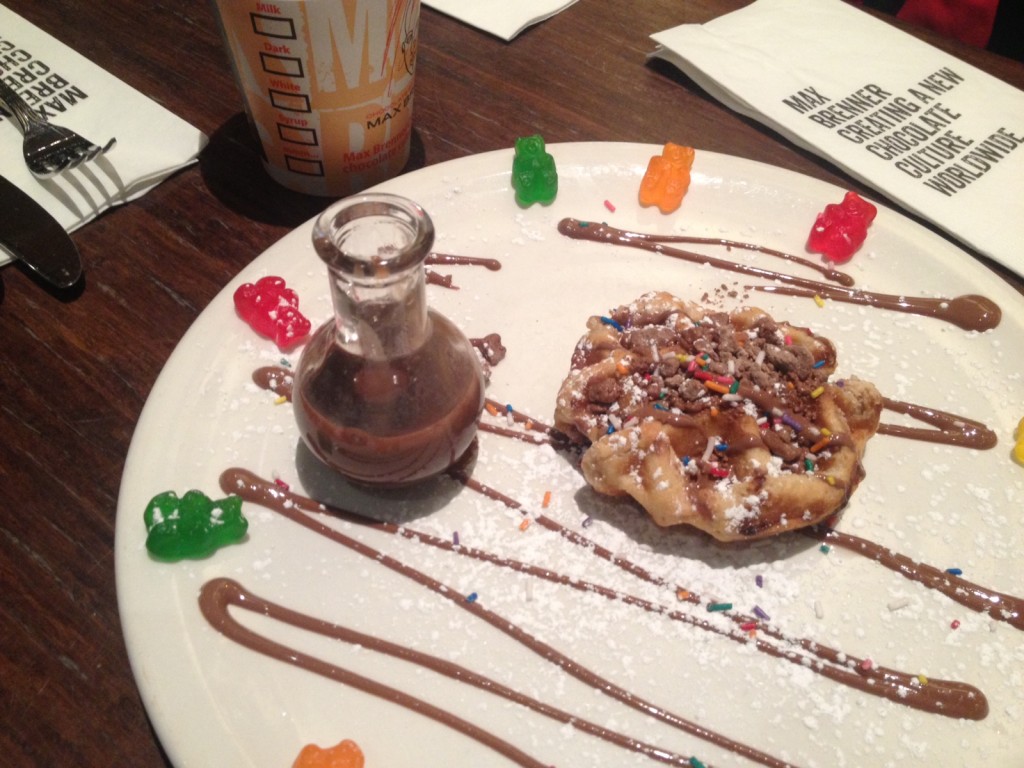 I was in the bathroom with Caleb when the food came, so didn't put it all together until I paid and saw the ticket. BUT if there is more than one kids waffle you would think the waitress would clarify, or at least not cut you off saying "I got it." When everyone else is ordering breakfast – wouldn't you also think "breakfast"? She definitely brought the wrong hot chocolate – but Caleb was fussing a lot and I didn't have the energy to question it – I should have. And then let's note how unaware the waitress was of children: brought Simon a full glass of water and a knife. No! I sent those away.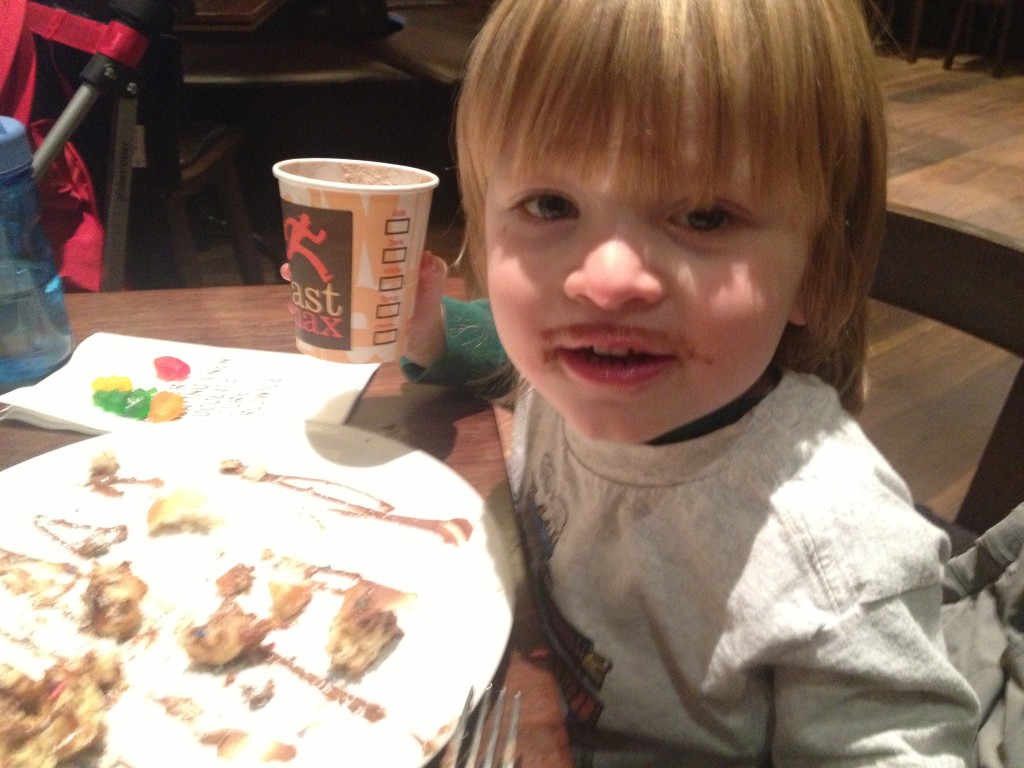 Simon had gummy bears, ice cream, chocolate syrup, and hot chocolate for breakfast. And some of my omelet. At least he was happy.
And this is why I apologize to all waiters in the future for my very specific ordering and possibly asking you to read it back to me…