Friday I attempted a day that could have gone so very badly. But we got lucky, the rain stayed away and the boys stayed (mostly) happy. Since Simon wasn't with me when I took Caleb in to meet Robs office a few weeks ago I decided to try a trip with both kids to the office and hit the Transit Museum beforehand. At the last minute I added a meetup with blog friends in the afternoon.
The NYC Transit Museum, I'd really like to visit one day sans kids and actually read everything. Simon just likes running trough all the old trains. And driving the bus!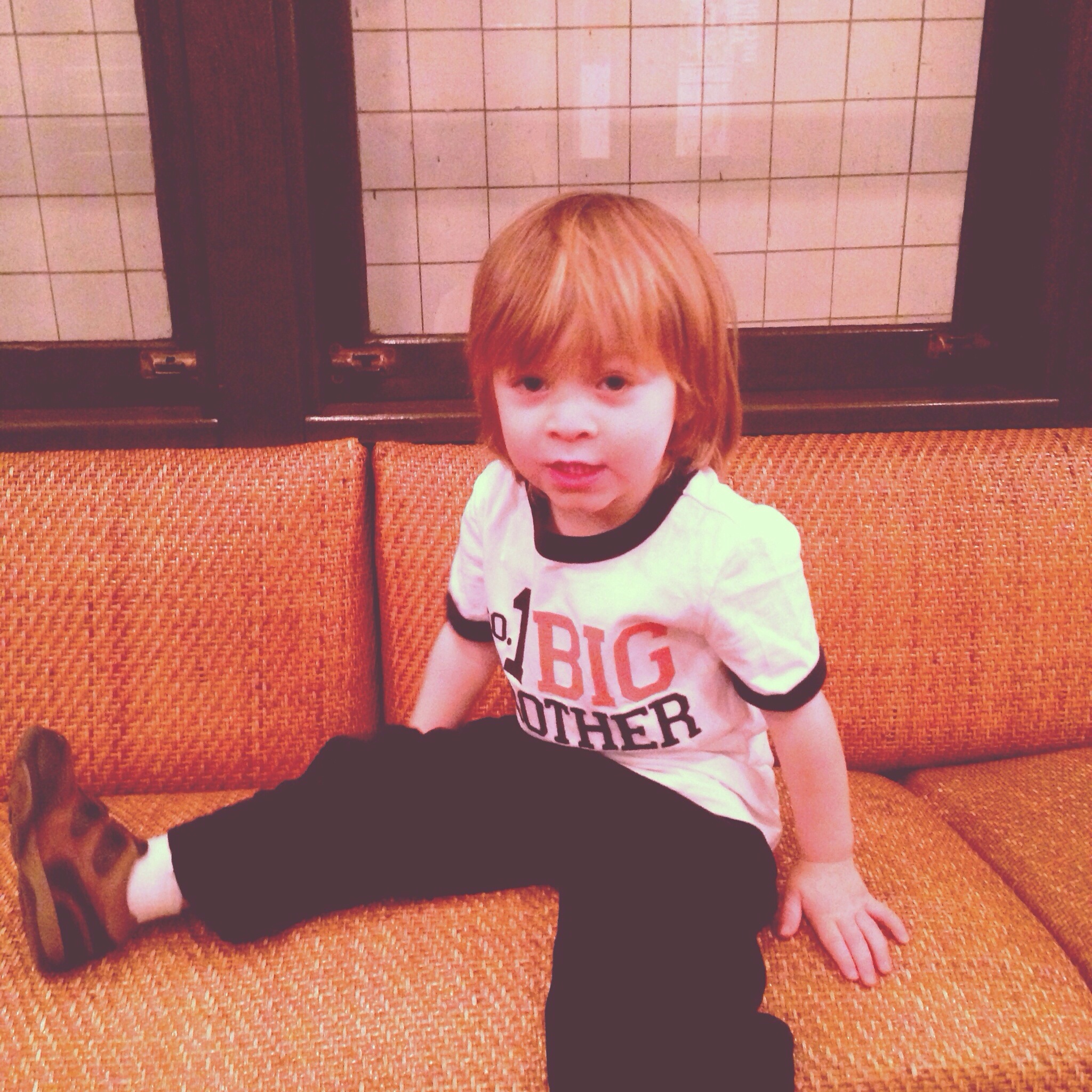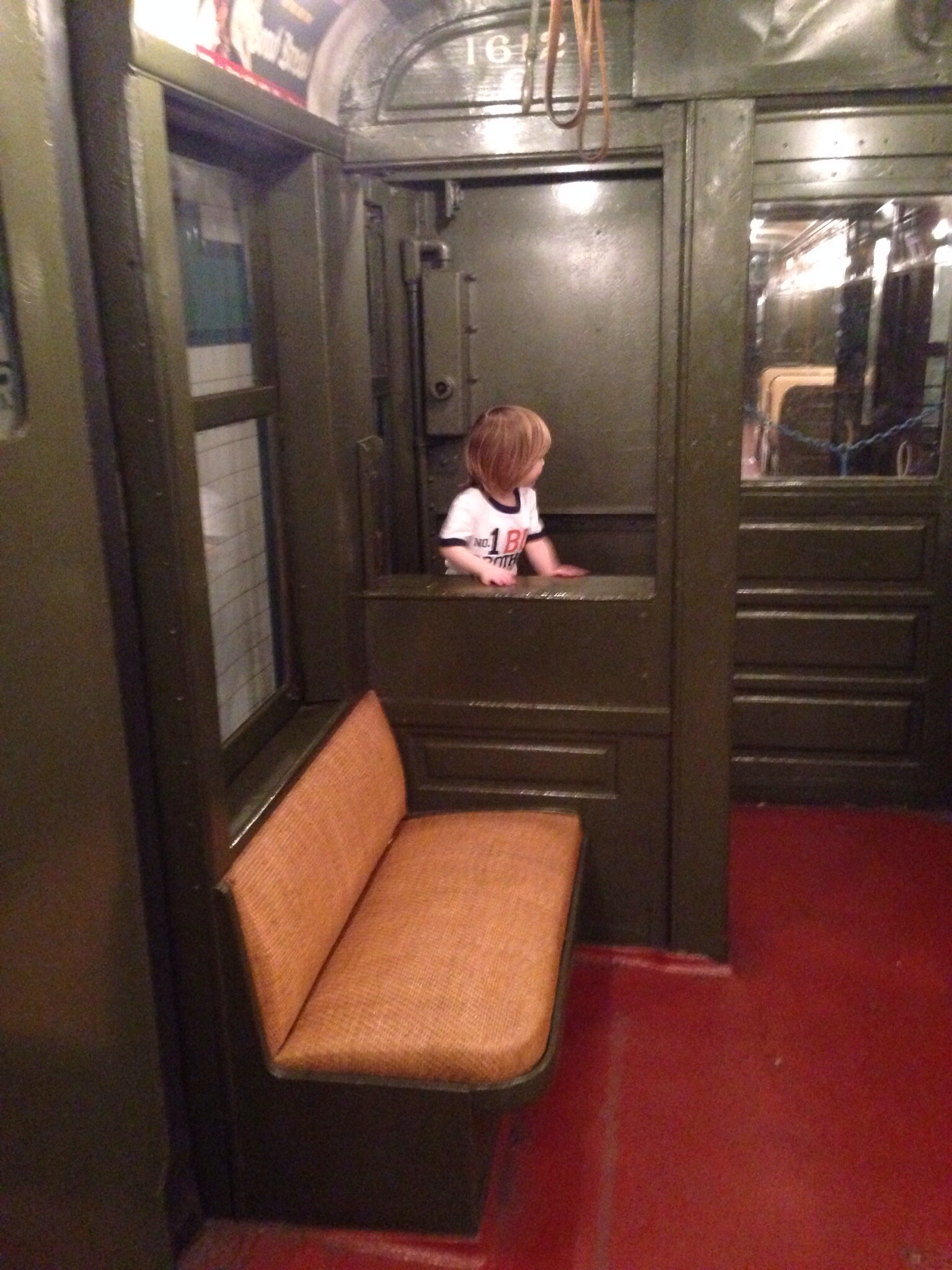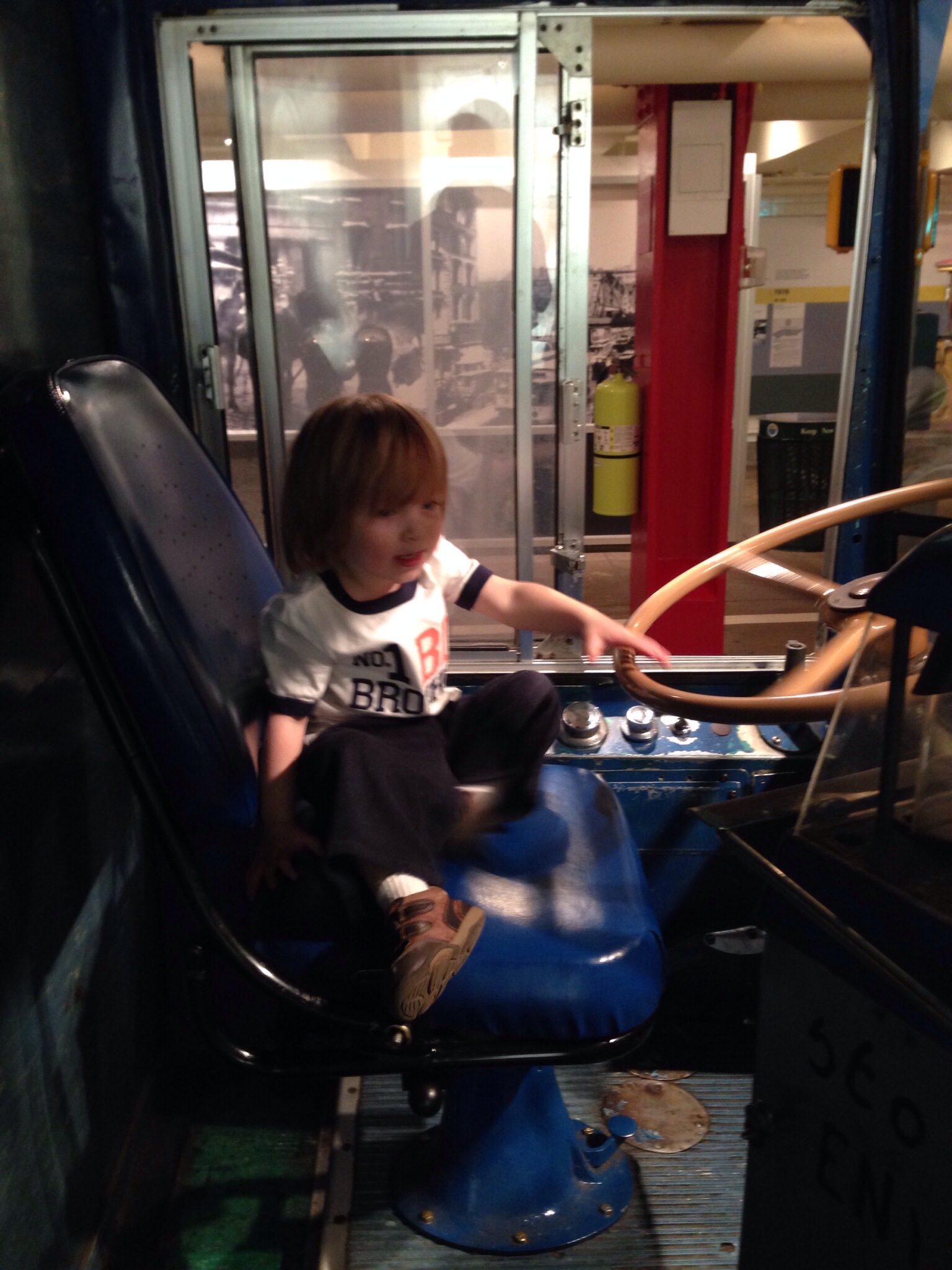 On the way out we stopped in the gift shop and bought a new track piece. Simon was so excited to show Daddy. Of course he fell asleep about three minutes from the office during the walk over. But we took a little rest and said hi. And Daddy got to show off Caleb a little.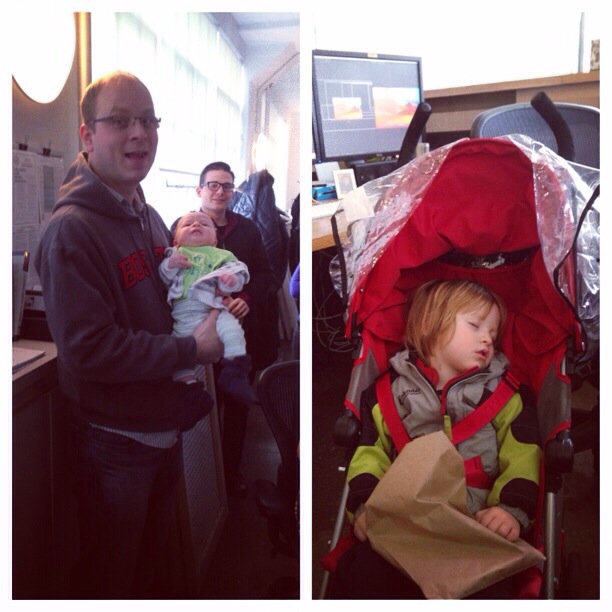 For lunch we went to Chipotle. The only reason I don't like going to ouch with Daddy is everything in Downtown Brooklyn is so CROWDED which is just unpleasant when dining with children. But 90% of the Chipotle lunch crowd was high school students (two tables worth of who brought in their food from the ever crowded shake shack grrr…) so who cares about small children. We even shared a table with two boys who spent the endnote their lunch leaning over the table of friends next to us. This was also the site of our only meltdown when Simon inexplicably started crying and couldn't stop. I think because he was so tired. The wind in his face woke him from what turned out to be a very brief nap.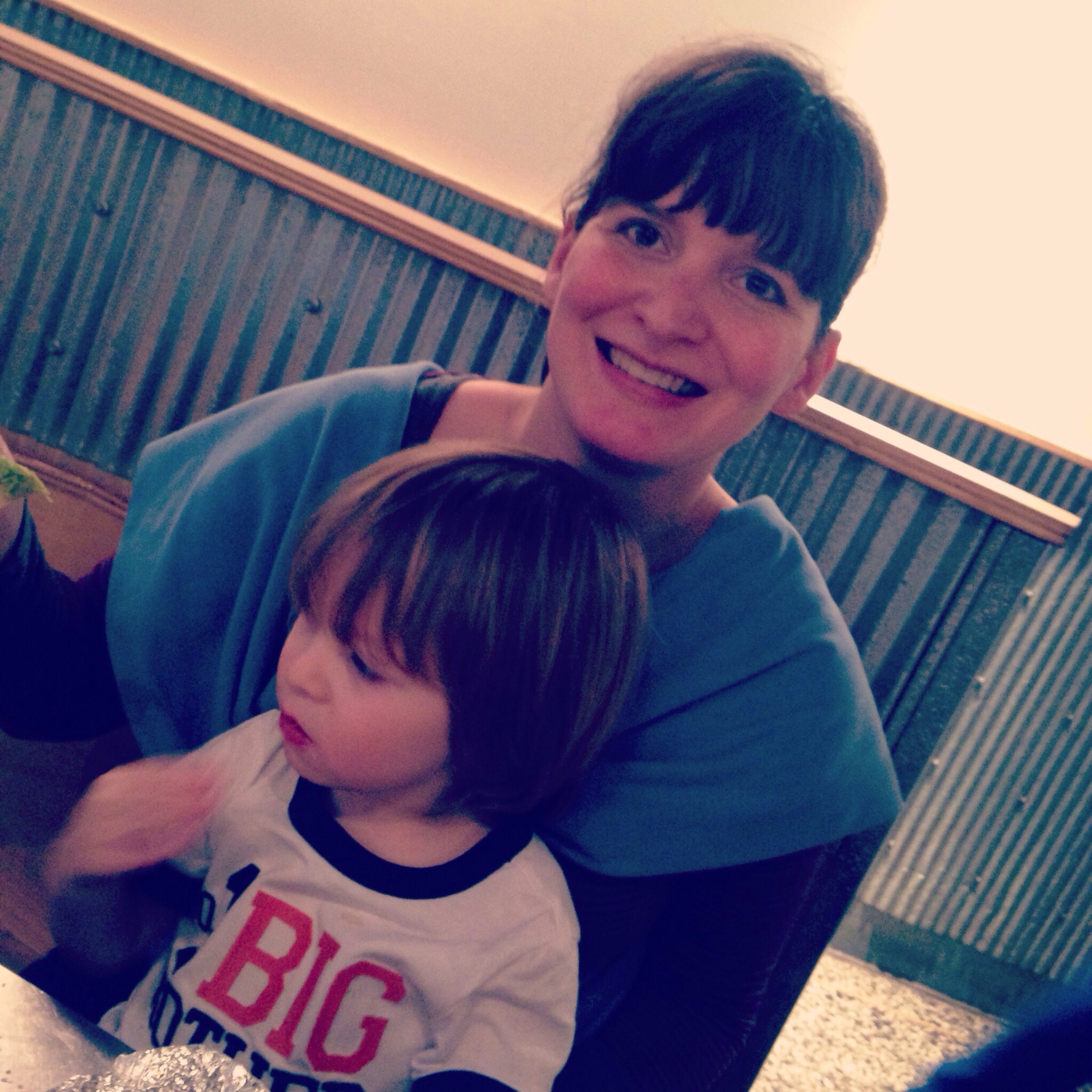 After lunch we hopped on the train to Gowanus which is not Park Slope and went to a cafe with a toddler play space to meet up with two blog friends and their kiddos. Simon played with two big kids (who were much to big for the space and much to rough but cest la vie) while M slept and the mamas held the babies and got to chat in person. This was so much fun and I do hope we can do it again. So much fun I realized on the train home there was no photographic evidence. So me and Simon took a selfie on the train.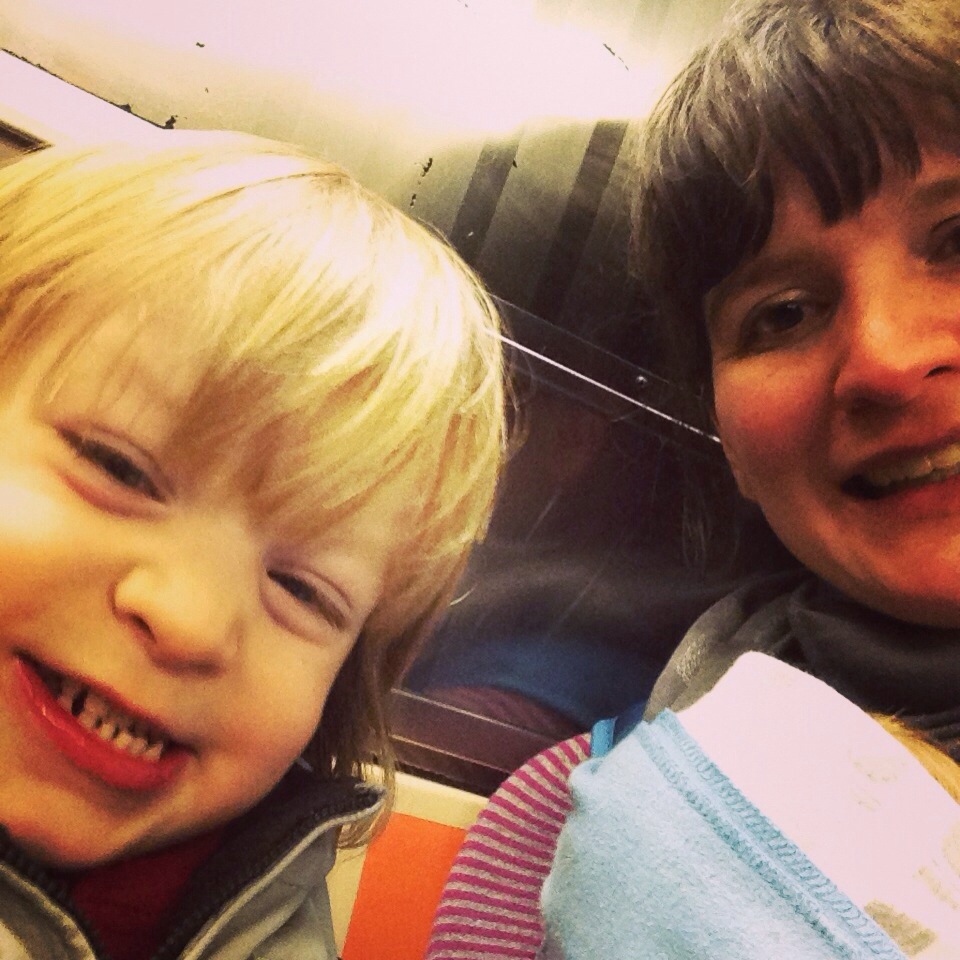 And since I prefer not to carry the stroller with the child down stairs and risk killing us all and Simon is totally capable… He was so proud to be "I doin' it myself" with out holding my hand and "you go down mama." So this all worked.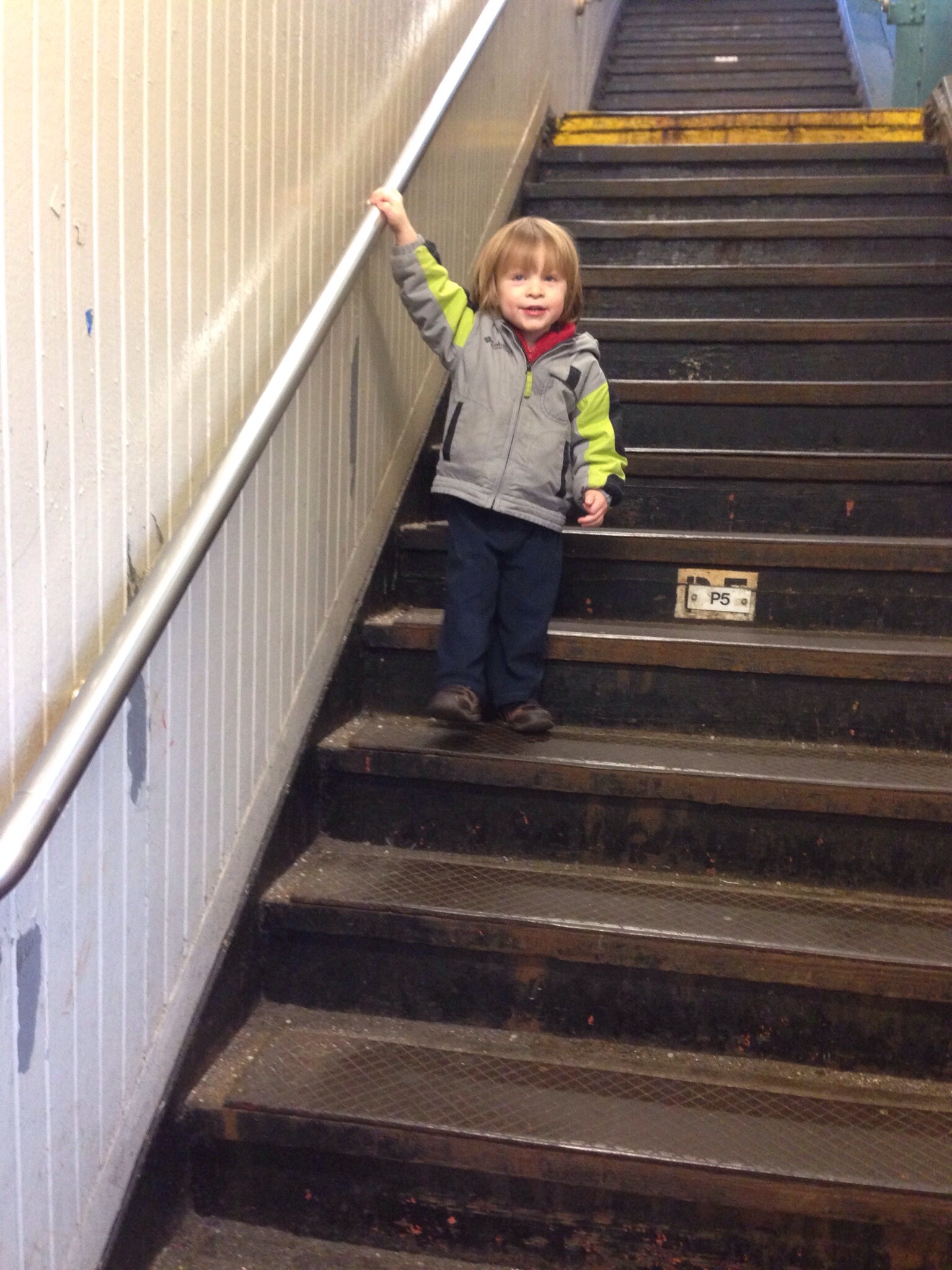 And finally home we got to play trains and use the new track he'd carried lovingly all day long.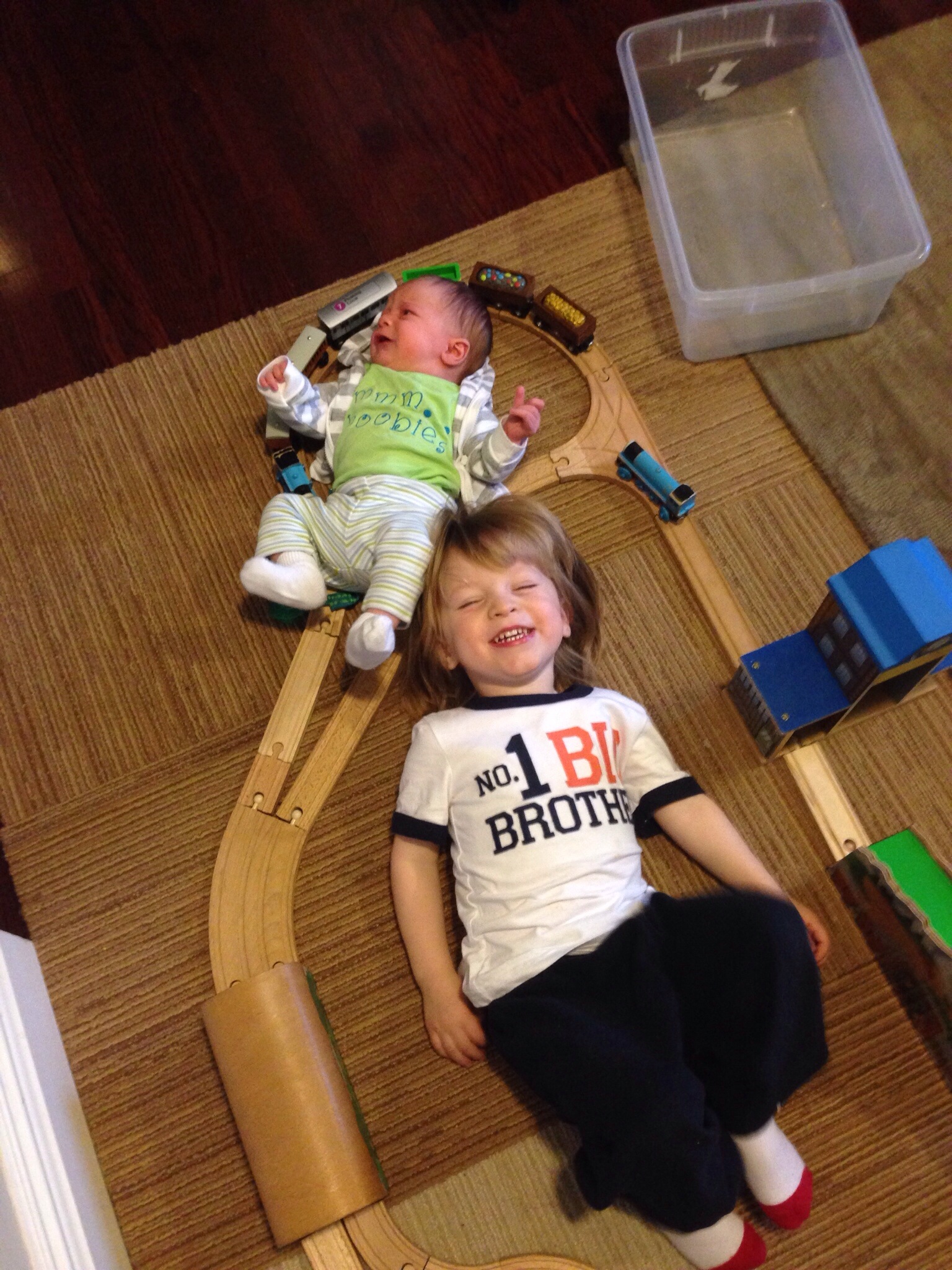 The end>