As previously mentioned I took Caleb to Indiana for Memorial Day weekend leaving Rob and Simon at home. Other than being sick I had a fantastic girls weekend shopping and (bridal) showering with my mom and sister. The big boys would have been miserable.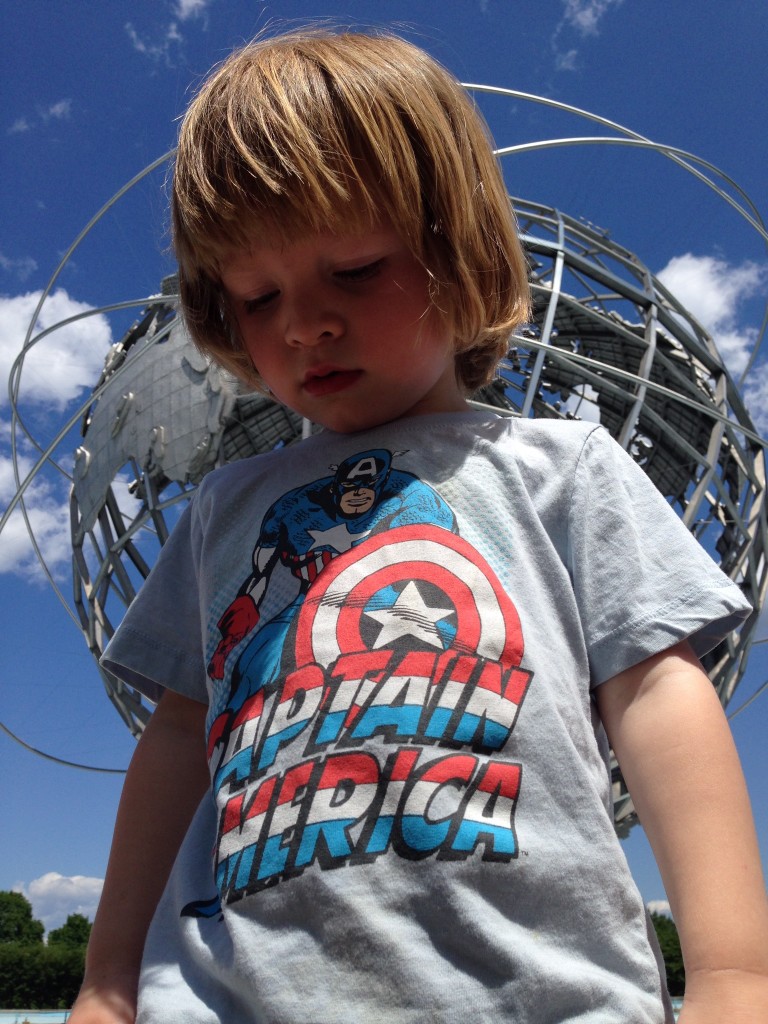 Friday Simon went to school as normal and Daddy picked him up. Saturday morning Simon was given some options and he wanted to go to the Central Park Zoo to feed the Llama (which is really and alpaca) and the baby sheep. Maybe look for the sea lions and the peacock too. We go to the zoo fairly often so Simon knew just what to do. And he got lucky and they went to the 4-D theater to see Rio again.
This slideshow requires JavaScript.
After the zoo Rob called me and was trying to decide where to go for lunch. I told him to check out the food court at the Plaza. The verdict it's nice but too expensive for what it is (a public food court in the basement of the Plaza Hotel). Simon fell asleep. Rob wins. Then before heading home rob picked up some new summer shirts since most of his got tossed for holes or stains. (Last time he got new shirts was ore children – it was time).
Saturday evening they went to the playground with Lucas and played in the rain.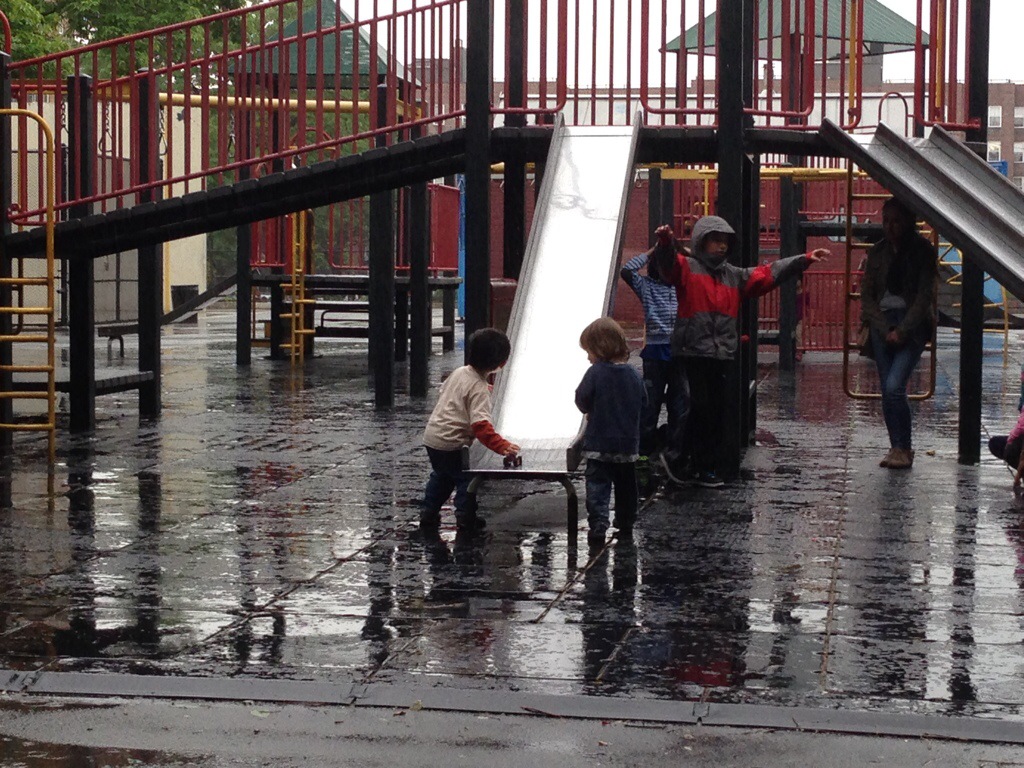 Sunday Rob decided the adventure. They went to flushing meadows where there is a kiddie amusement park outside of the Queens Zoo. Last year simon was too small or too scared of everything. Tis year he tried every ride. The roller coaster and the fast spinning one he decided were too scary – but carousels are fun now! As is the train and the race car. Simon had so much fun telling me all about this over the phone. His favorite part "you put your hands up and say wooo."
This slideshow requires JavaScript.
After the rides they waked over to the Queens Museum to see the miniature map of New York City. Simons favorite part of this museum was the wooden train tracks in the play area :/ you win some you lose some.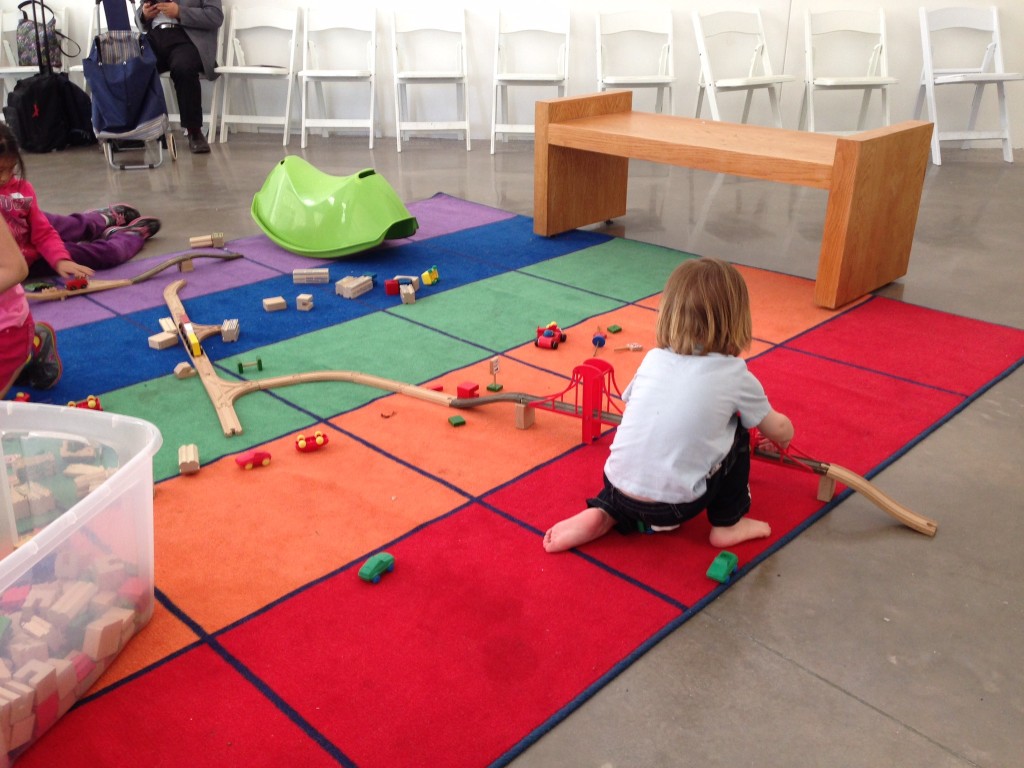 Monday was a holiday and Uncle Josh came to play. They headed BACK to the amusement park to ride the rides again. Simon definitely won on this special weekend.
This slideshow requires JavaScript.
They ended it all with viewing 1233458787 of Ghostbusters. And to top it off had popcorn and milkshakes. Simon now wants a milkshake every time he has popcorn…
Tuesday Rob took Simon to school and I picked him up. And that's how we kicked off summer.