or more things you can make with a yard or so of fabric.
I scored big at Old Navy the day after Christmas and bought another coat to convert to a baby-wearing coat for a friend. The coat was black and while waiting in line I saw these buffalo plaid blankets on clearance and made the comment to my mom that the pattern would be pretty for the coat "pocket." My mom then made the excellent point that I should buy and use the blanket since at $5 I wasn't going to get much cheaper and now I wouldn't have to go to the fabric store.
I cut off the strip of fabric needed and made the coat but had big plans for the rest of the blanket. At home especially I tend to get cold when sitting and typing all day and have been known to wear my robe or work on the couch under blankets. This doesn't work so well though out of the house and I thought the rest of the blanket would make a perfect shawl. I was right. In answer to a facebook friend who asked when I posted about this yesterday "does this involve wrapping a blanket around you in a shawl like fashion?" Well yes, mostly.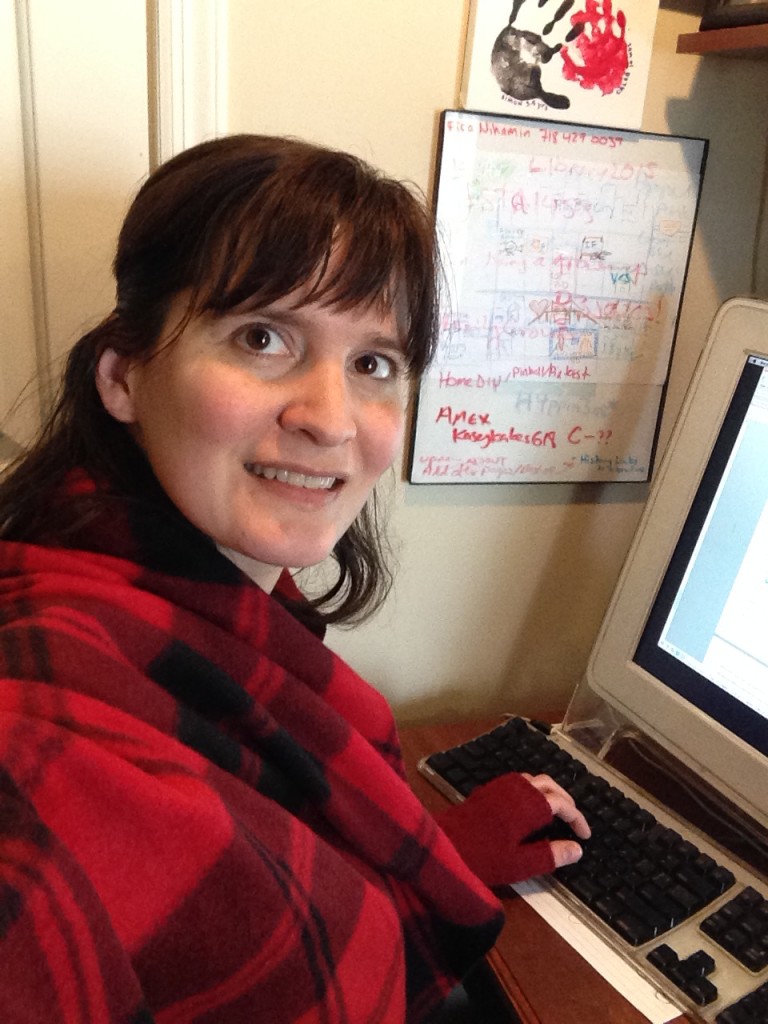 I laid the blanket on the floor then cut it to a trianglish shape. Fleece doesn't need to be hemmed so it's done. And warm and portable for the win!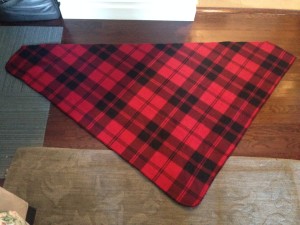 Then I cut the leftover triangle into strips, sewed them together, and now my friend has a matching scarf.
The other thing I made recently with scrap fleece was this IU carrier cover. I never did post about our trip to the IU vs. Rutgers football game. But it was fun. And with a yard of fleece, some red felt, and some iron on velcro I whipped this up in under an hour.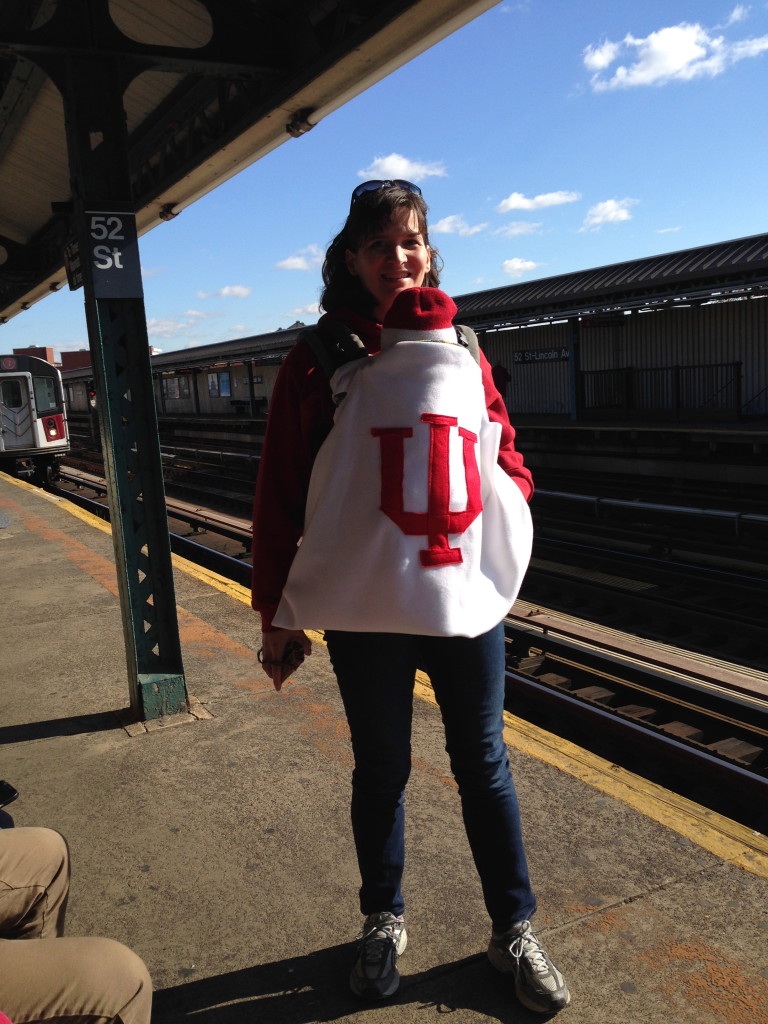 One of my 2015 goals is more sewing.