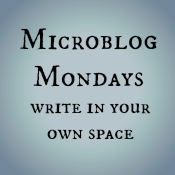 It snowed here on Saturday night. School was on a 2 hour delay today. And I get it, the county roads (and even some of the main ones) were icy this morning. But I was a bit unprepared for it when someone mentioned snow days last week. Living in NYC as long as I have I had forgotten that it takes much less snow elsewhere in the world. It's supposed to snow overnight tonight and school was called delay tomorrow by 2:30 this afternoon.
While, driving I have to repeatedly remind myself I can in fact turn right on red (a no no in the city). I also have to remember to budget in time for the inevitable farm equipment I will be driving behind for several miles on a curving road.
I'd forgotten how much it stinks to have to scrape ice off the wind shield of the car. I did figure out the best place to park though so at least the sun hits the car before I have to leave each morning.
It's interesting to think about how these little annoyances build up so quickly, because when I think about winter in the city – especially when I am was working out of the house full time – it's not a picnic with the walking everywhere in the wind snow and cold.
I guess what I mean to say is we will always comment on the weather. And isn't the snow so pretty.
***
I got FIVE comments last week. Thank you. One of my goals for blogging in 2016 is to leave at least one comment for each comment received. So ten is the goal for this week.
***
Not sure what #MicroblogMondays is? Read the inaugural post which explains the idea and how you can participate too.