We spent Memorial Day weekend in Chicago for a wedding and some fun. Rob was in the wedding, so he was pretty busy. I had two Simon-free days. It was strange.
We flew in Friday morning. Early, early, and had to wake up at 4, meaning we woke Simon (who has JUST started sleeping through the night) at 4:30… But we made it to the airport and the flight was pretty uneventful. Simon slept on Rob for about half, and played with his toys and our cups and napkins. Before heading up to the wedding, we drove Simon downtown to stay with Mom and Chip for two days. I took very few pictures.  Here I am with most of the significant others of the groomsmen. We had a lot of hangout time.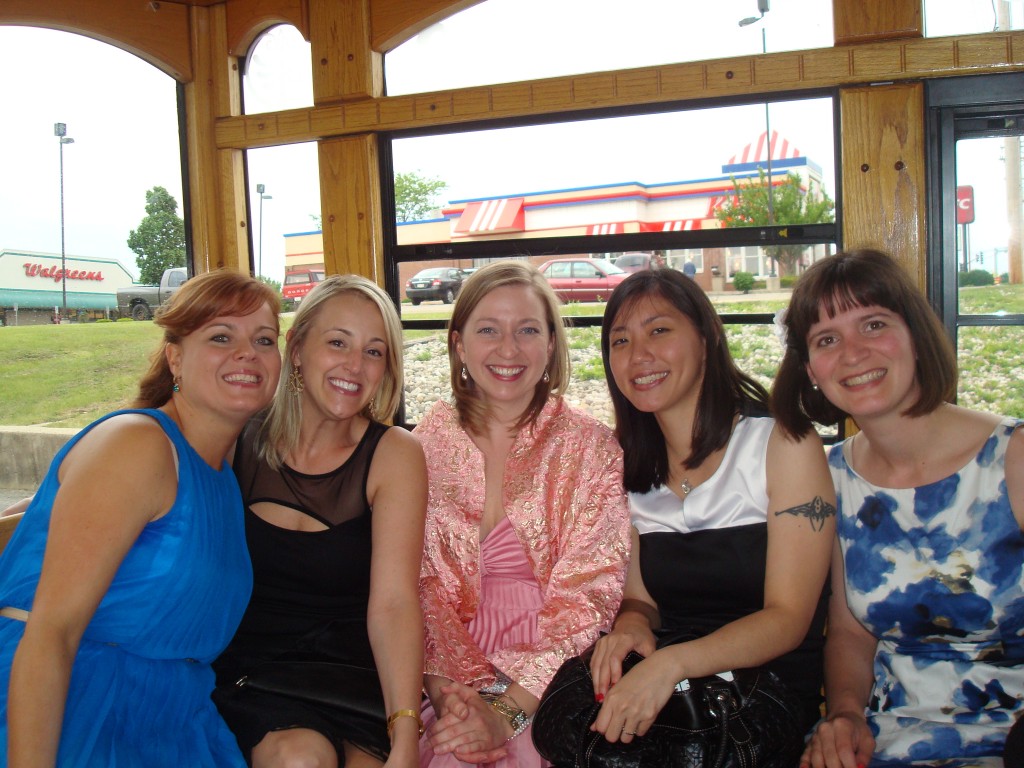 Sunday morning Rob and I headed back downtown. Simon was happy to see us! There was a playground across the street from the hotel. Mom said it was like Disneyland for him. They spent a lot of time there and exploring the room. Sunday afternoon we walked down to Navy Pier and to the Children's Museum. We used our reciprocal membership from the Hall of Science and got to go for free. The water room was Simon's favorite. This was a great place to kill an afternoon.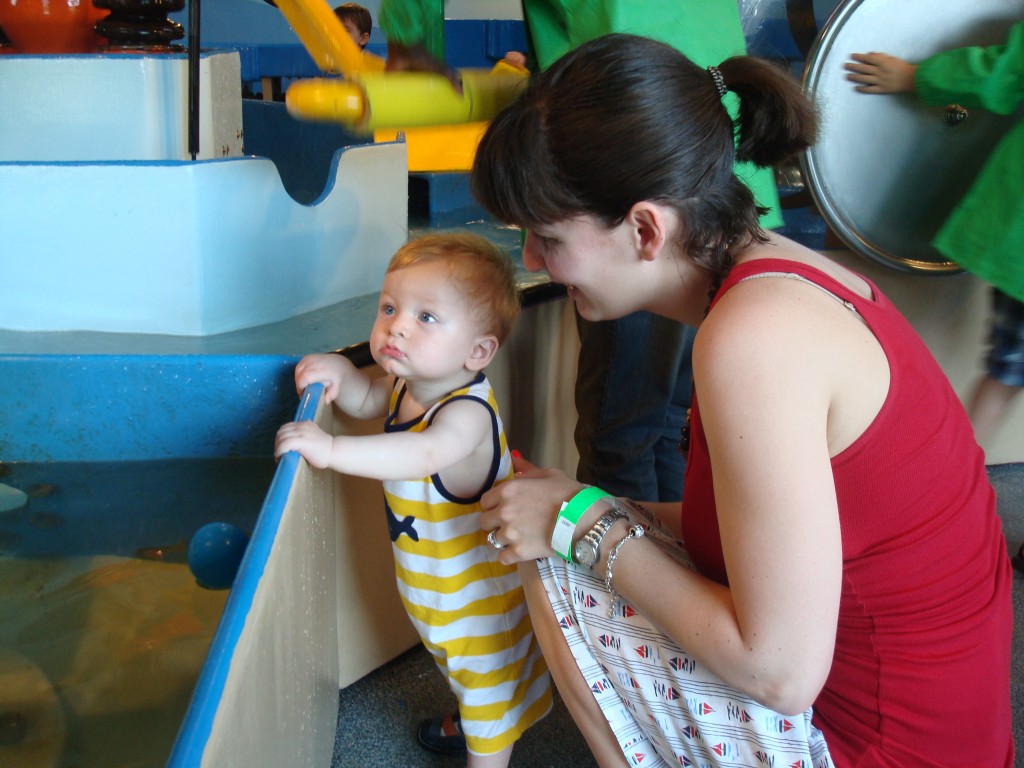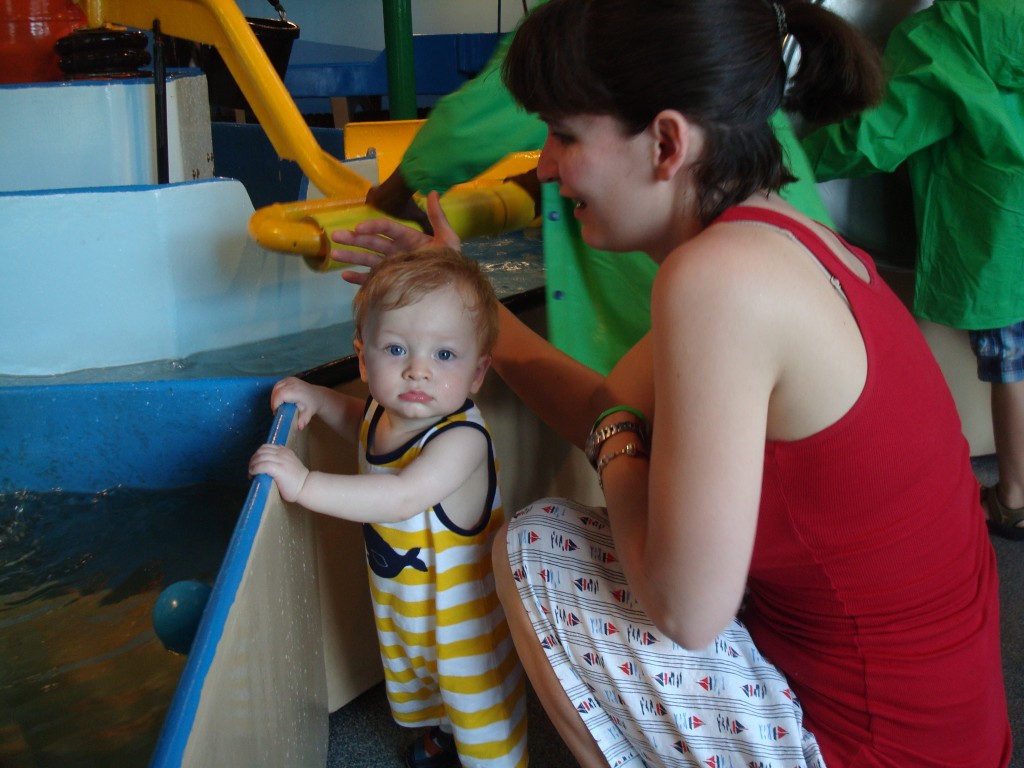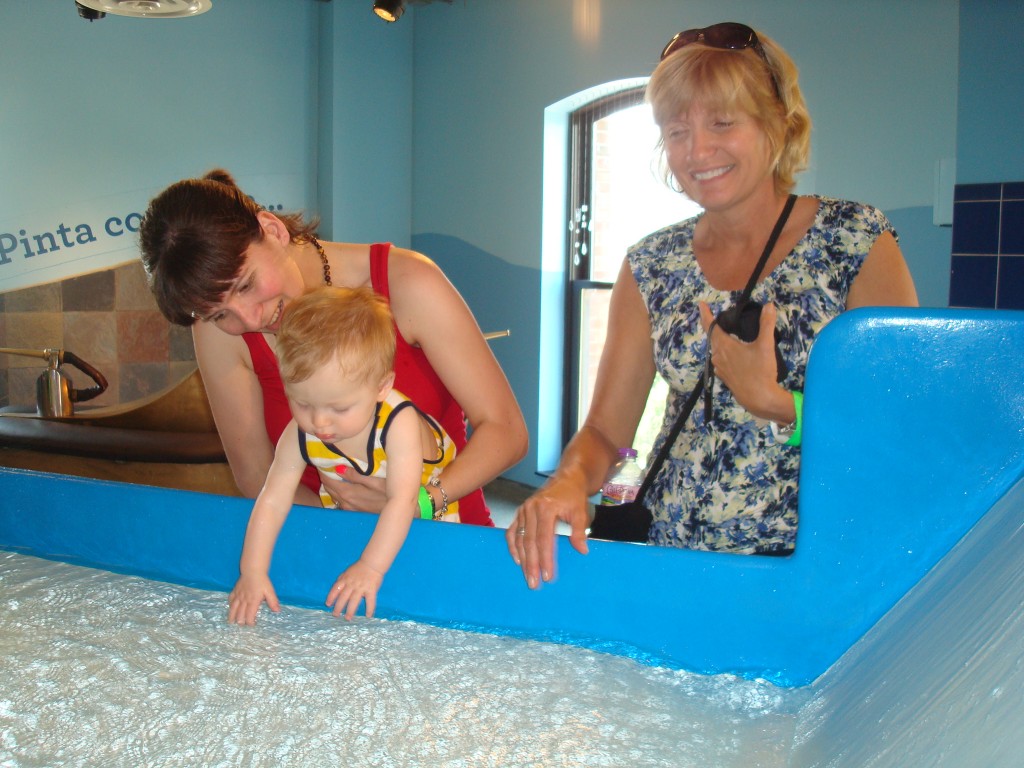 Monday, Mom and Chip left after breakfast and Rob and I took a walk down Michigan Ave to Millennium Park. Simon slept most of the way. We saw the "bean". I'm sure it has an official name – I don't know what it is. And then Simon and I took a little splash in the fountains.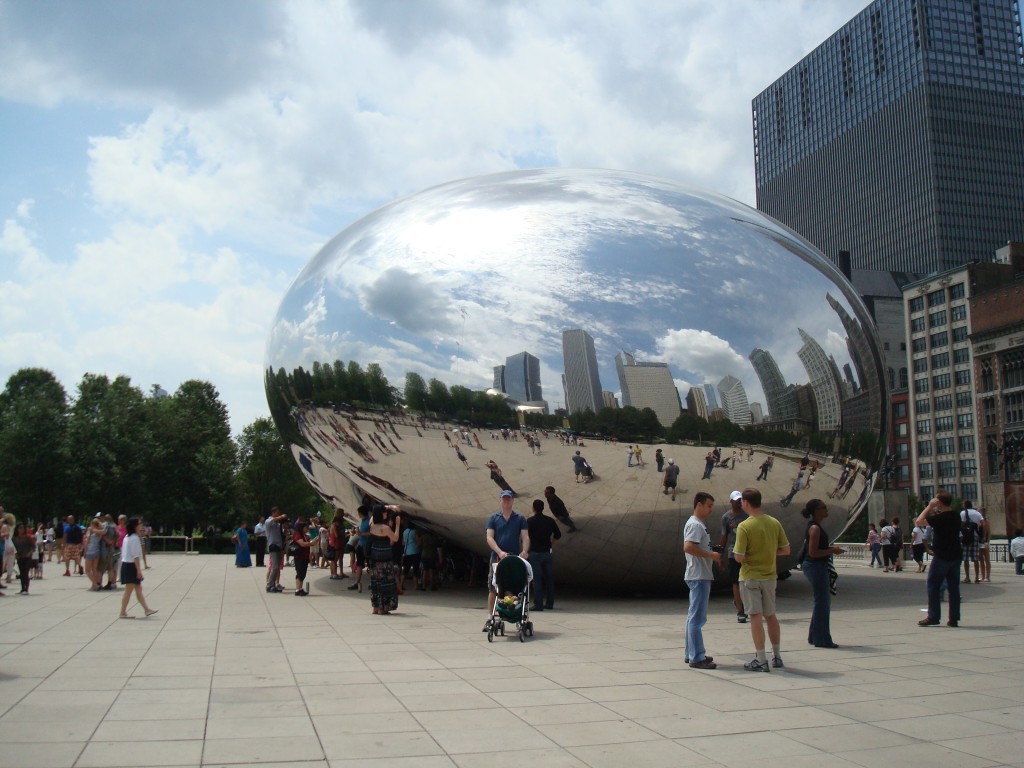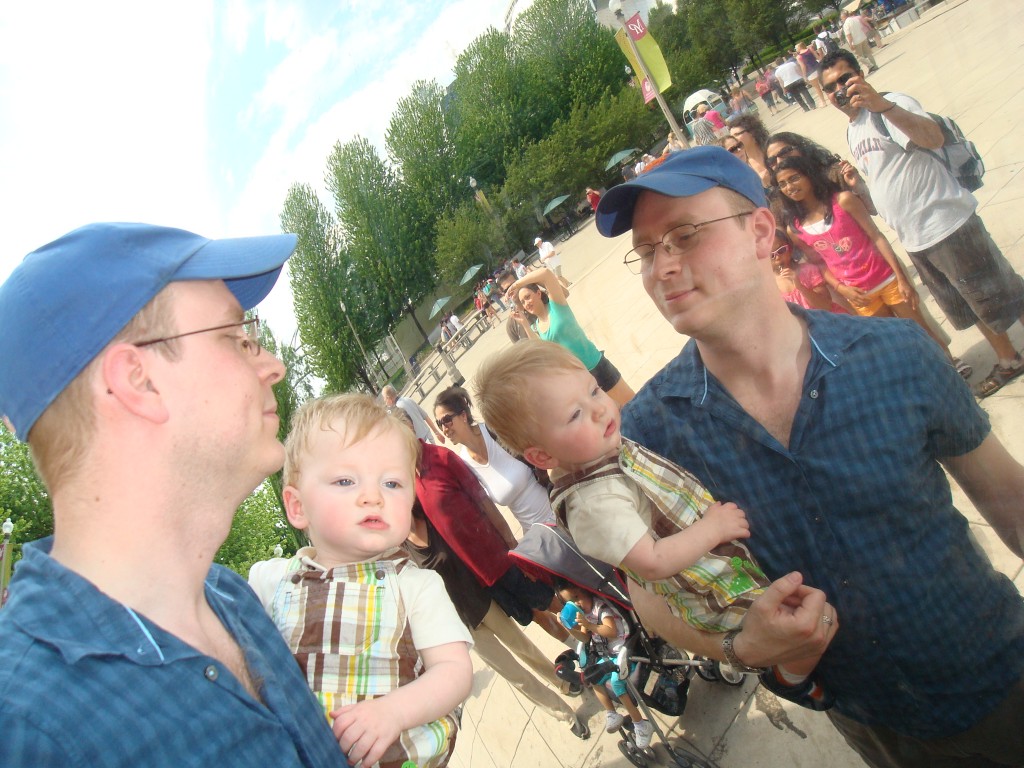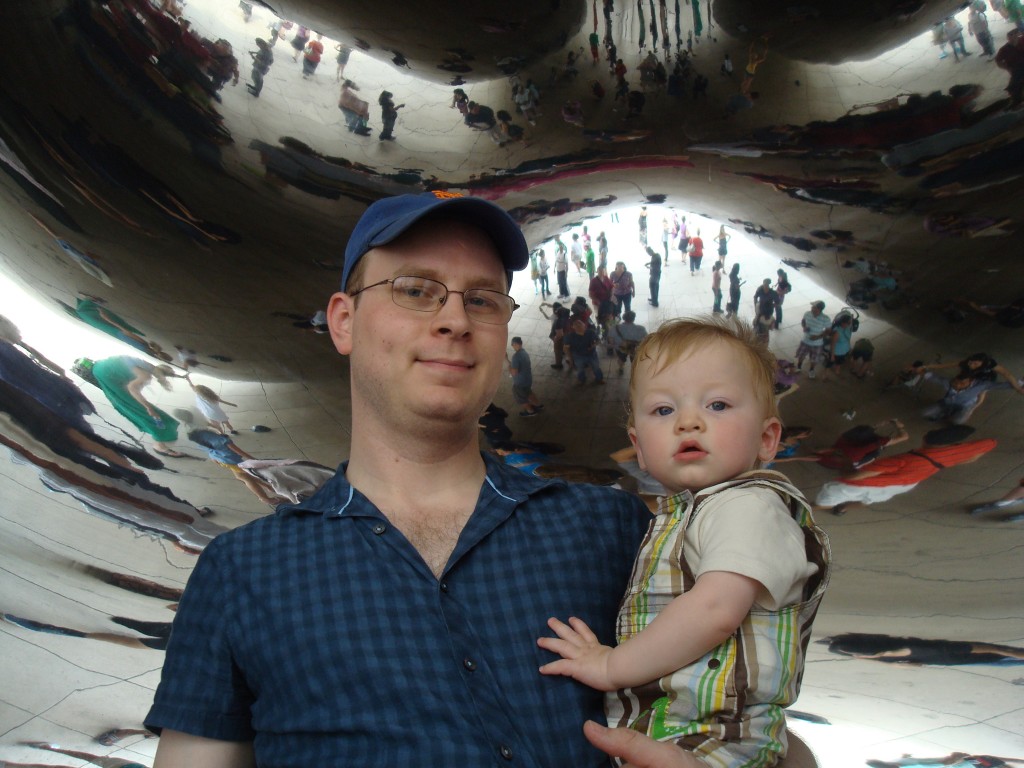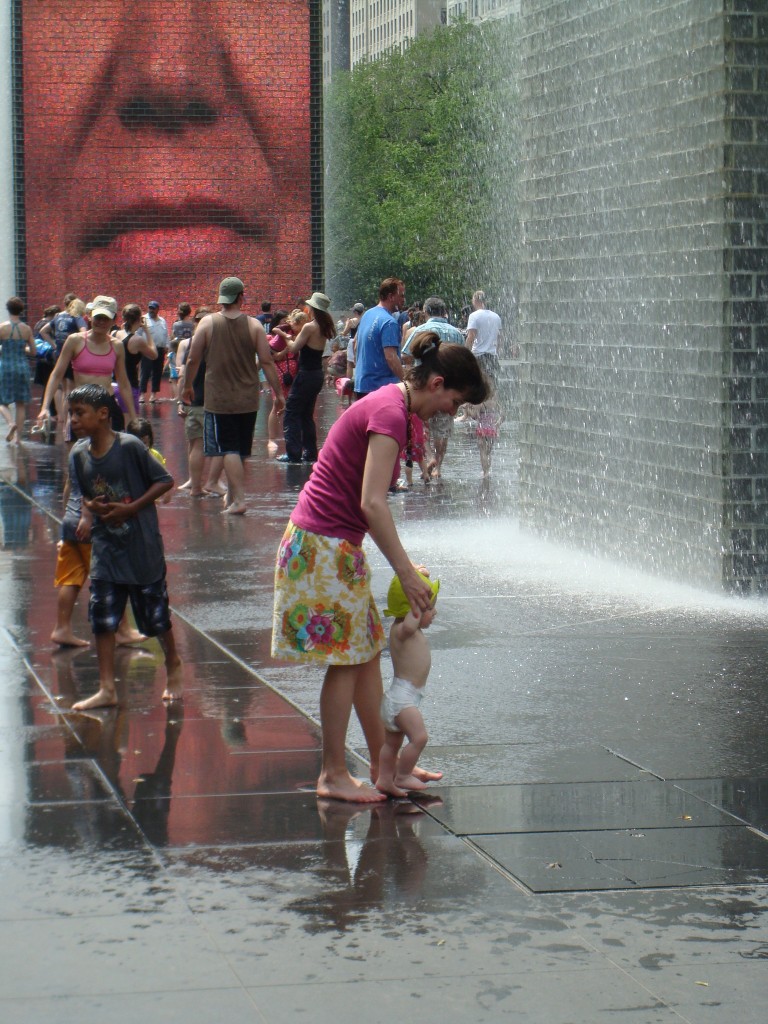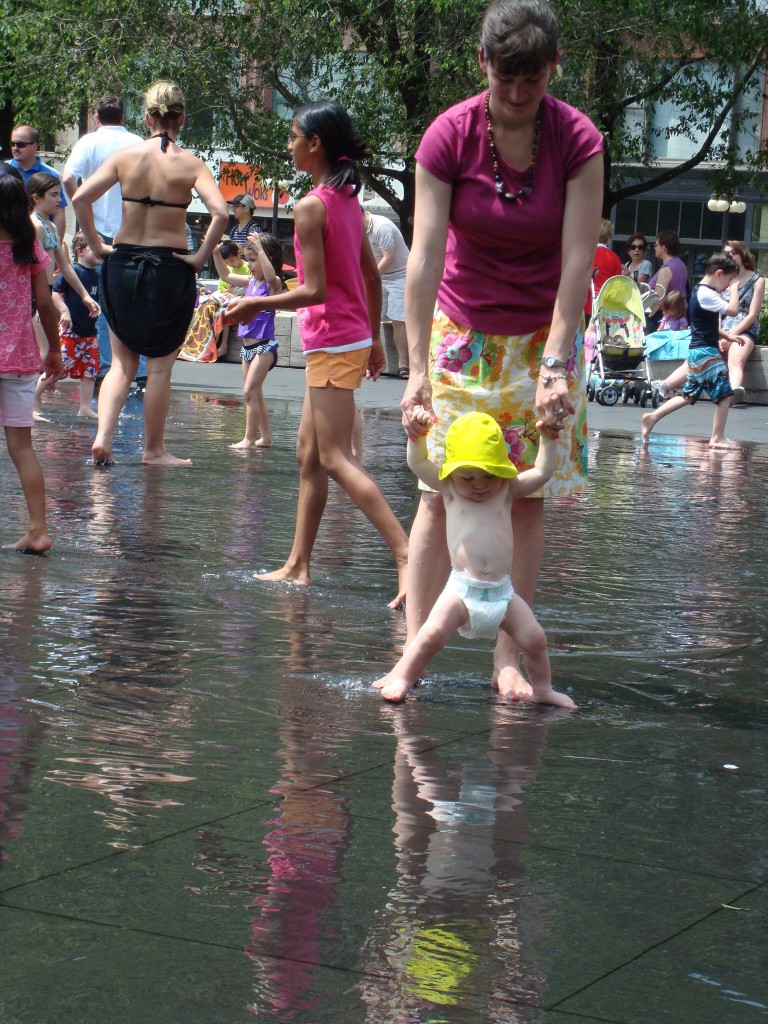 The flight home was exhausting – we didn't get in until 10:30. Clearly I bought these tickets when Simon was very tiny and on a 3 hour schedule. We've since learned to travel during the day, preferably nap time.