The EXAM was called off. Trick-or-Treating was ON. So out we went with some friends from church.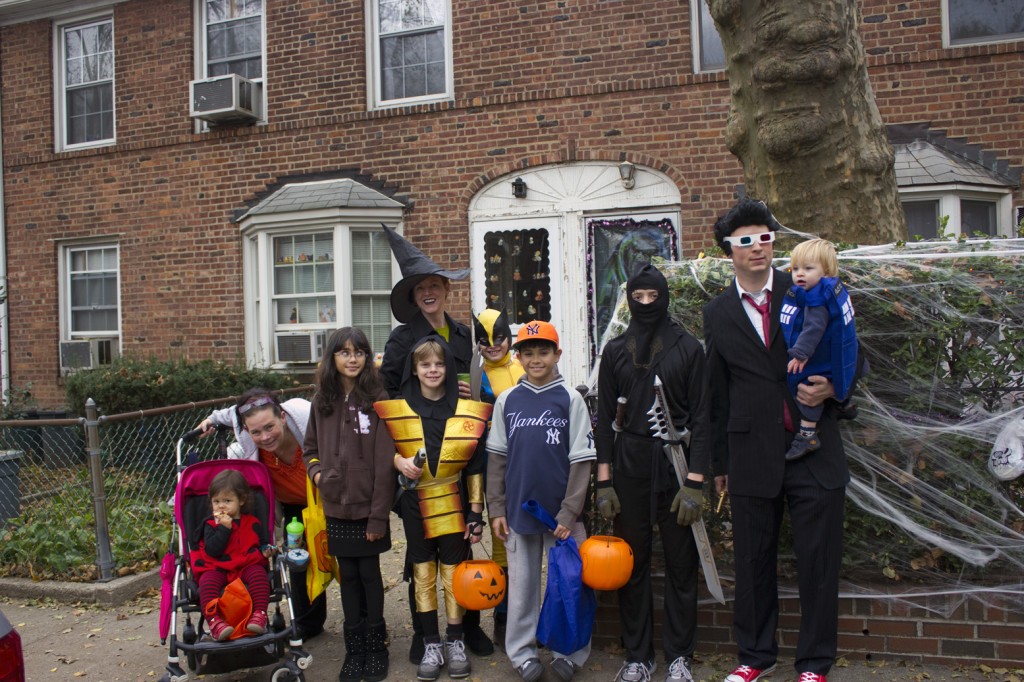 We went early (3:45). Since there was no mass transit and no school most people were home. This way we were out in the daylight to more easily miss the fallen trees and before the freezing wind set in.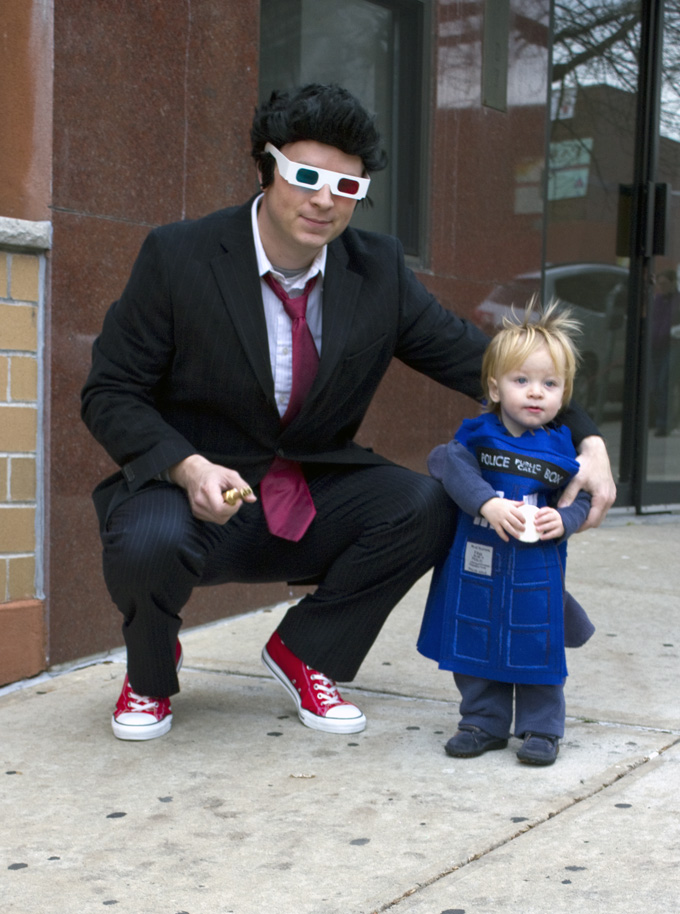 Simon was super adorable in his TARDIS costume. Yes, we made it. Seven pieces of blue felt, black and white for accents, one sewing machine and some paint.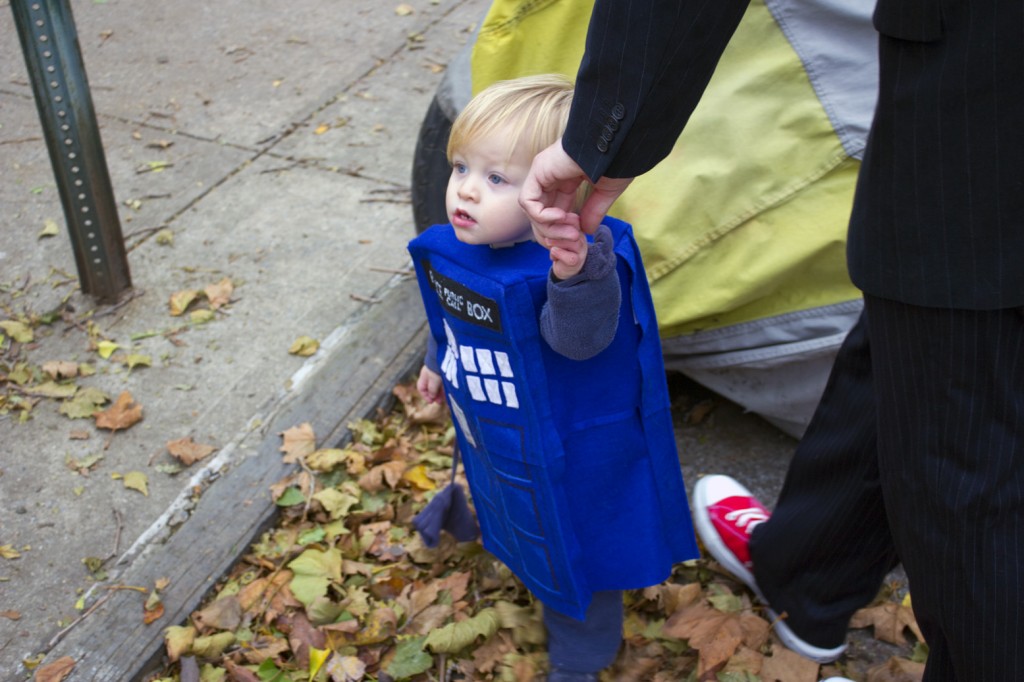 Rob was the Doctor in his tenth incarnation. We felt validated when about half the people "got it" the other half though Rob was Elvis or a businessman with his phone booth. And Simon was just "cute." I think this costume is up there with last years Stay Puft Marshmallow Man.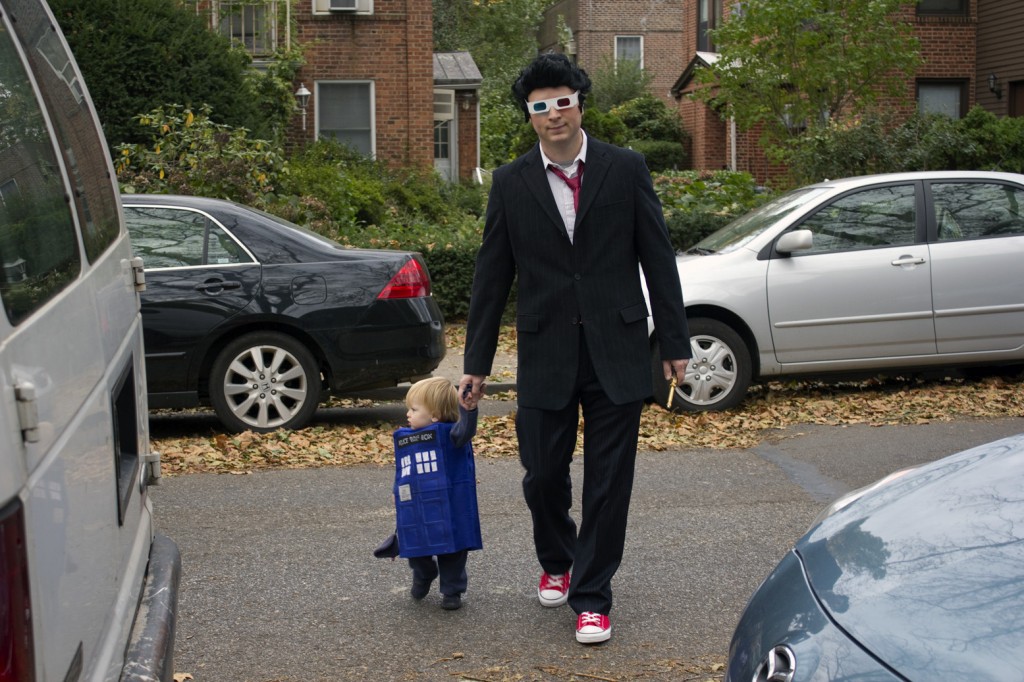 Simon had a great time walking around and looking at things. He really wasn't much into the kids in costumes. He did however like the leaves.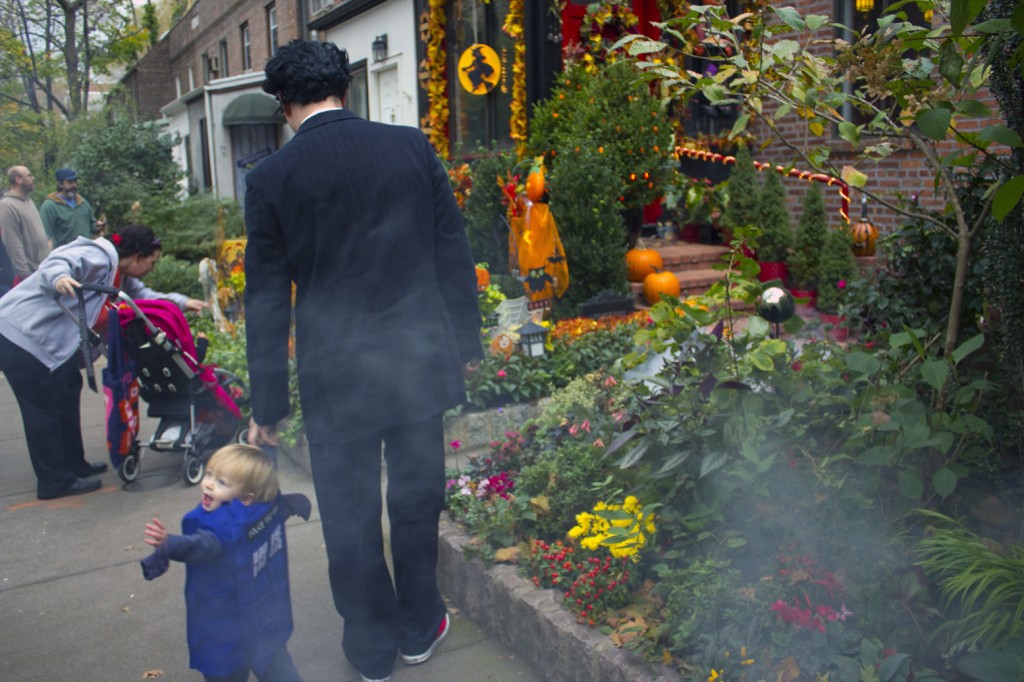 And getting candy. And then giving it back. And then getting it again.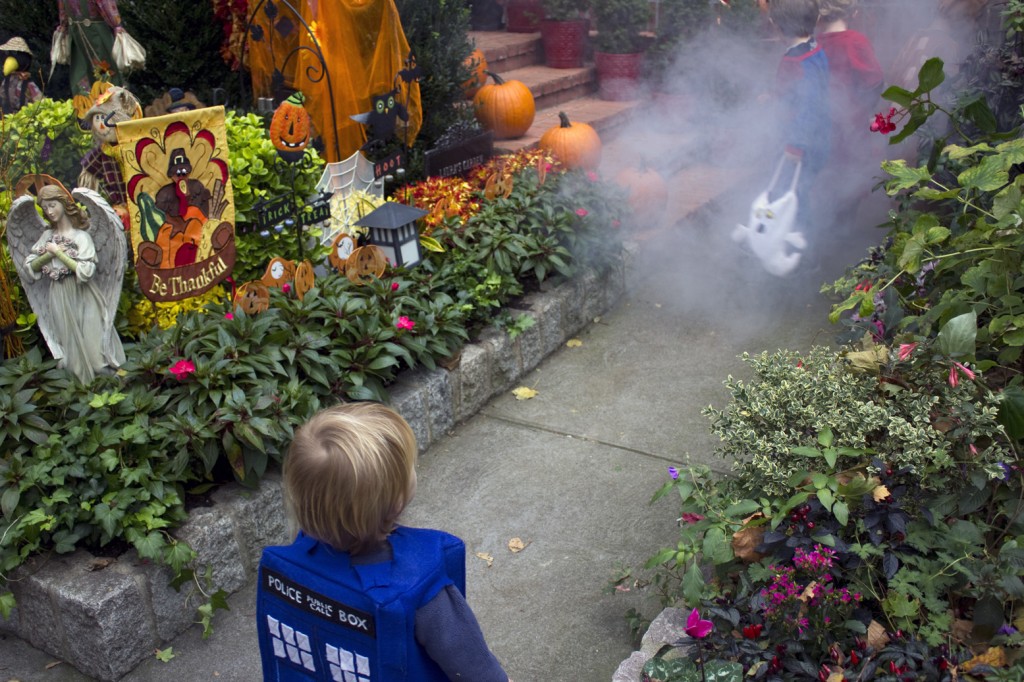 And getting to climb the stoops.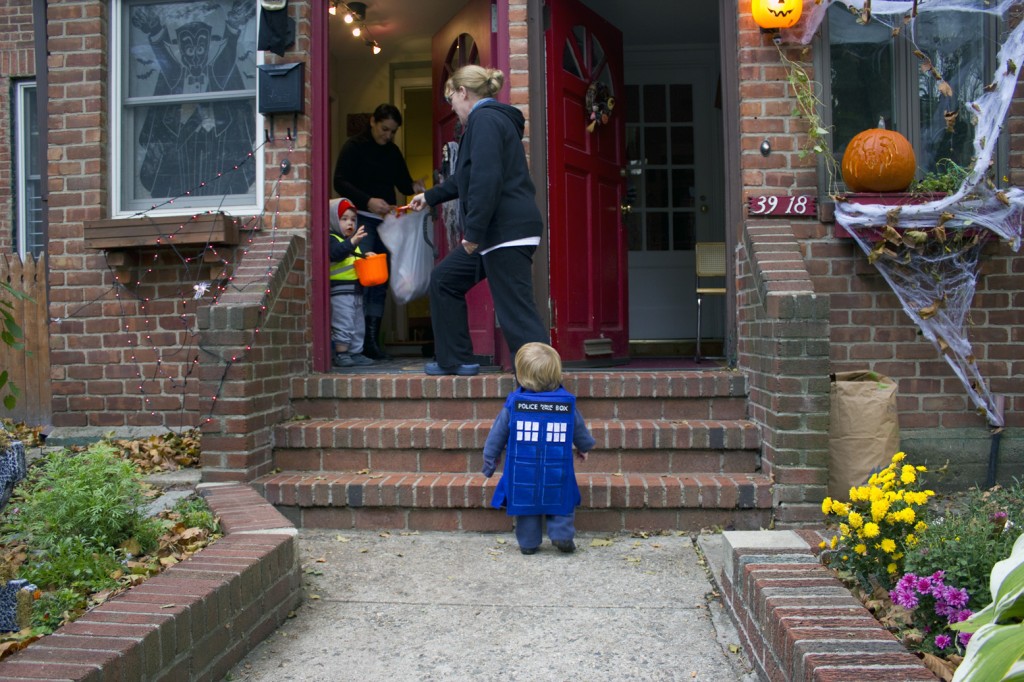 And was happy to just be outside.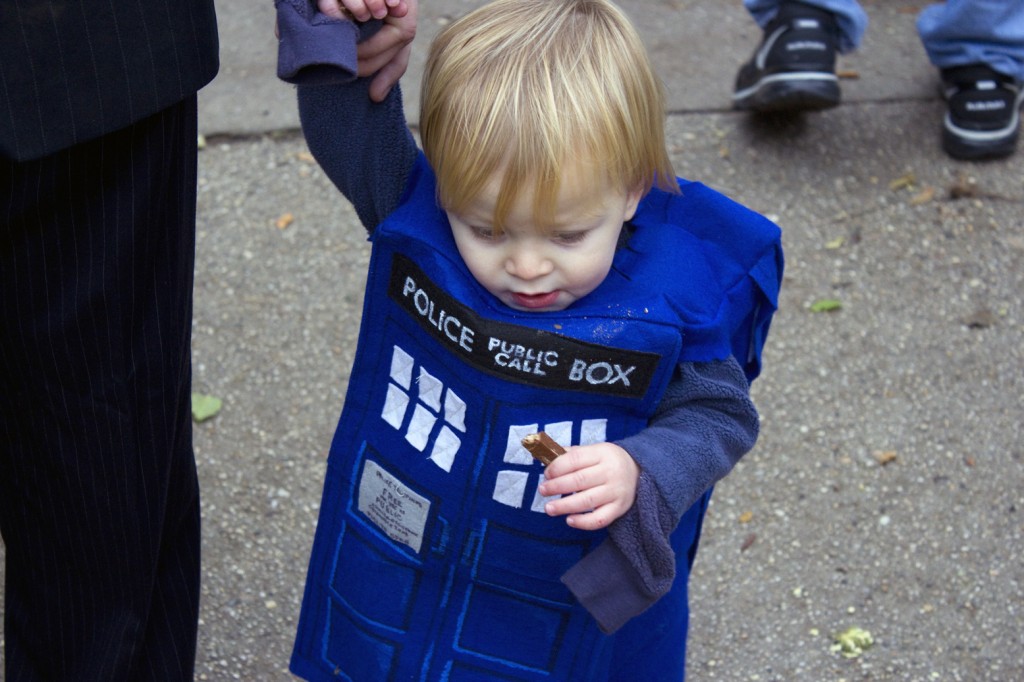 Then he got a bite of kit kat and he was in love.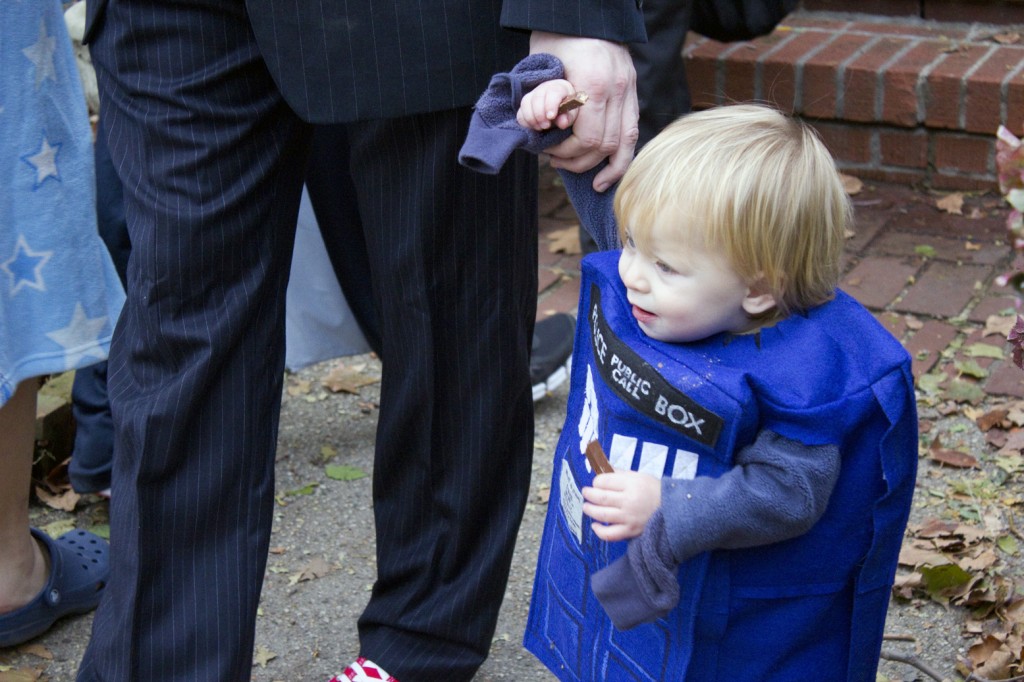 We walked down 5 long blocks. It took us an hour and a half. When you are one, you are very thorough.
Then is started to get really cold. Like hat and gloves cold and I could barely move my fingers.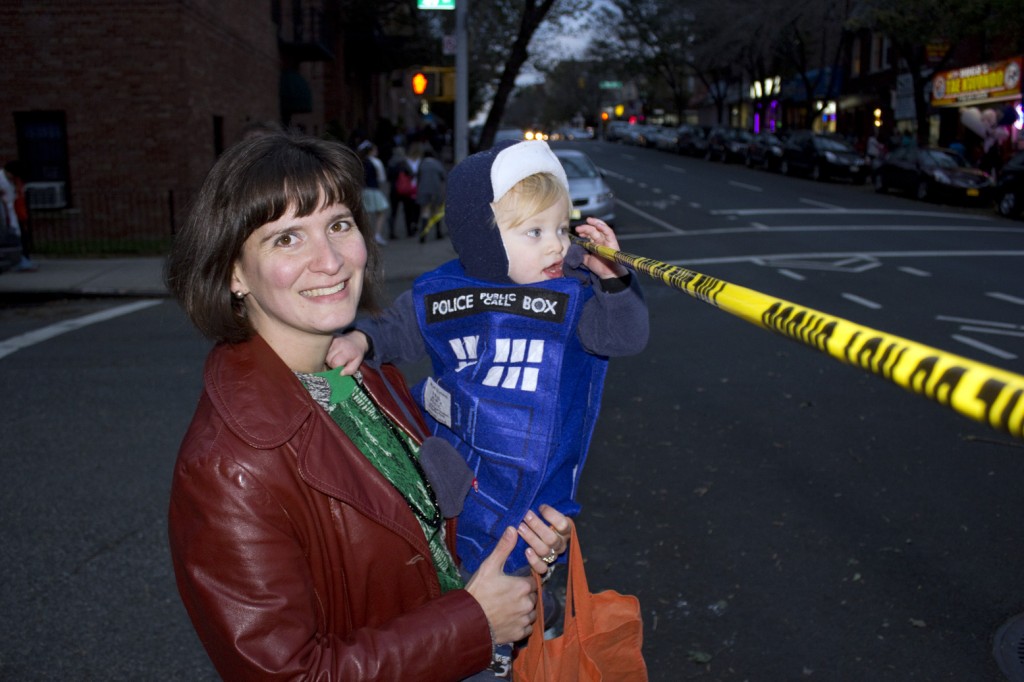 So home to a warm dinner we went.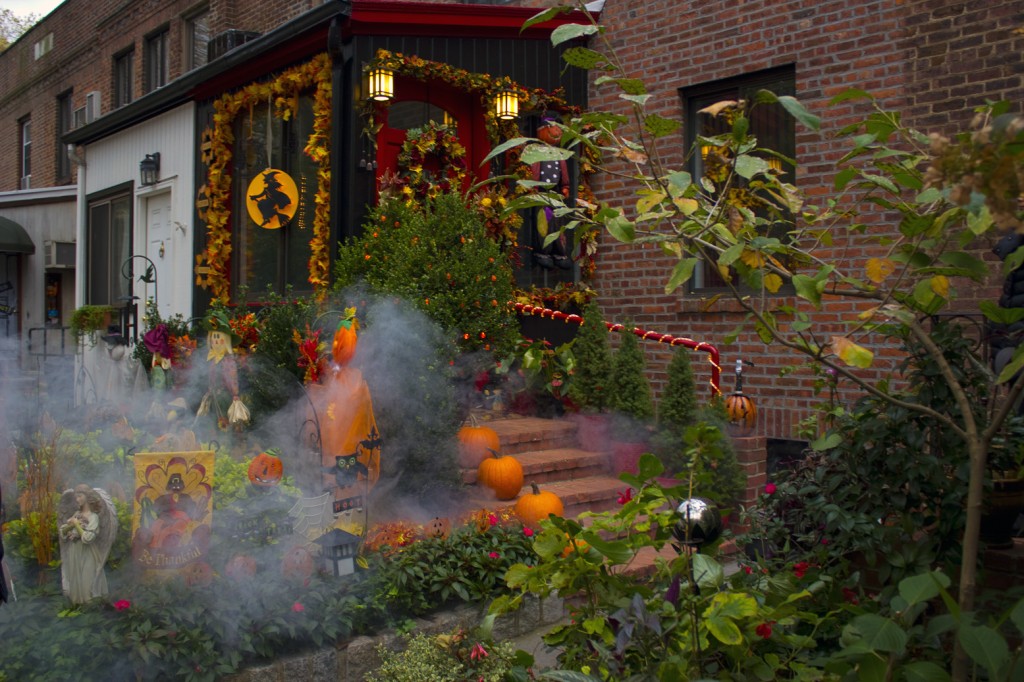 Our neighborhood is such a great place for Trick-or-Treating. The families in the Gardens really get in to decorating.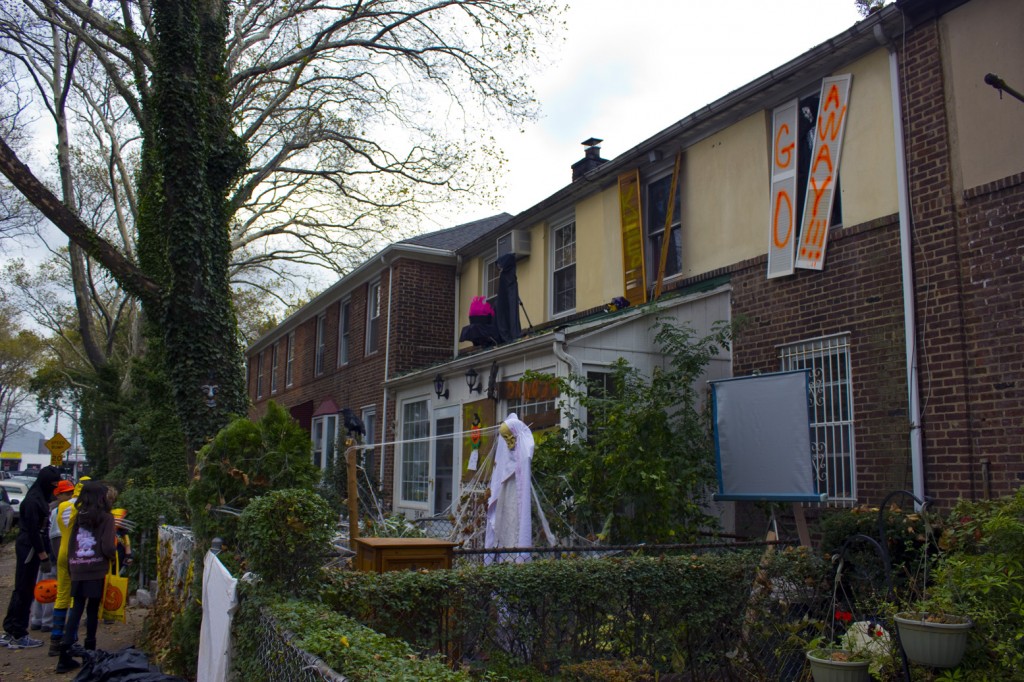 And I am happy to get to dress up Simon. Because next year I am sure he will have OPINIONS and ideas about what he wants to be. Until then, the TARDIS wins.