I wrote a really good post for #MicroblogMonday in my head Sunday night. Then I forgot all about it Monday morning, except that it was really good. I didn't write all day thinking it might come to me. Then I had an event. So this is my consolation post.
I've been thinking about how outdated my header picture is and that I should probably update it. What I really like about that picture is that our faces are obscured. Which is a funny thing because our faces and names are all over this blog. If I'm going to update I figured it might be time for a whole new look -I've been sporting this one since early 2012. So I spent some time perusing themes in WordPress.
I'm currently in Scrappy, and considering Dreamway and Fifteenth. I'm on the fence about the thumbnail style posts in Dreamway, but Fifteenth would require a significant amount of customization. It's on the list, I might actually get to it this year.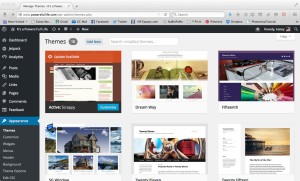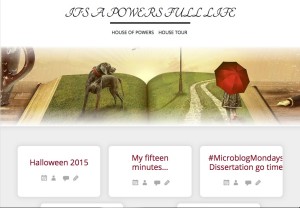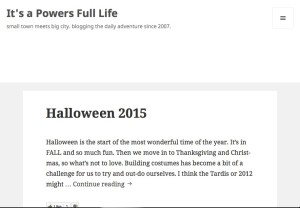 Maybe I'll remember the other post sometime this week…