Saturday we braved the snow and the crowds for our annual trek (see 2011 and 2012) to see Santa at Macy's. We'd planned to go on Tuesday evening – as weekdays are less crowded and our favorite Santa works the night shift – but a bout of RSV last week kept us home. Saturday morning was a bit of a madhouse but still less than 90 minutes and totally worth it. I forgot to get the picture under the countdown, but it was 11 Days 'Til Christmas, now recorded here.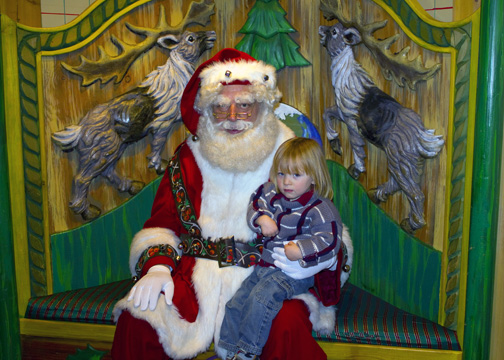 This Santa wasn't quite as jolly as *our* Santa but it all worked out. The weekend line takes you through the Macy's office space, which is interesting. The line moves at a snails pace. Then you finally get to SANTALAND with the awesome train display – the one Simon talks about all year long – and they are all "keep the line moving." So we found a corner and stopped and looked at trains and let all the people pass us to see Santa. Simon loved the trains. He could have stayed there for hours. We gave him maybe 10 minutes – this is why he looks so surly with Santa.
This slideshow requires JavaScript.
Then there was a meltdown because we didn't get to go back to the train. Instead exiting to the true madhouse with the line to view pictures and 100 crying kids. We skipped the store pics this year and walked right out. Next year we will go back to our normal routine.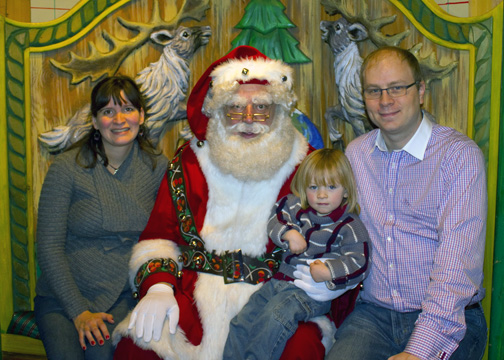 After Santa we decided to be a little crazy and walk to the Christmas markets to finish our shopping. Simon mostly napped. We finished all of our shopping. Then lunch and home. Let Christmas come. We are ready.