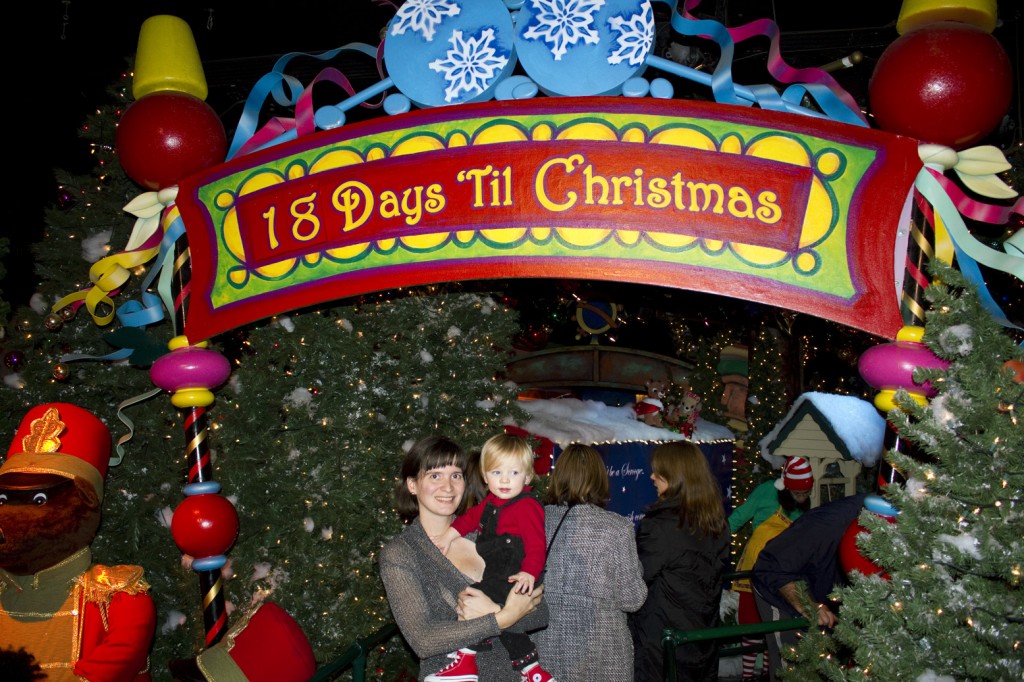 Last year was Simon's first Christmas and I thought he was oh so big. Looking at the pictures now – he was such a baby.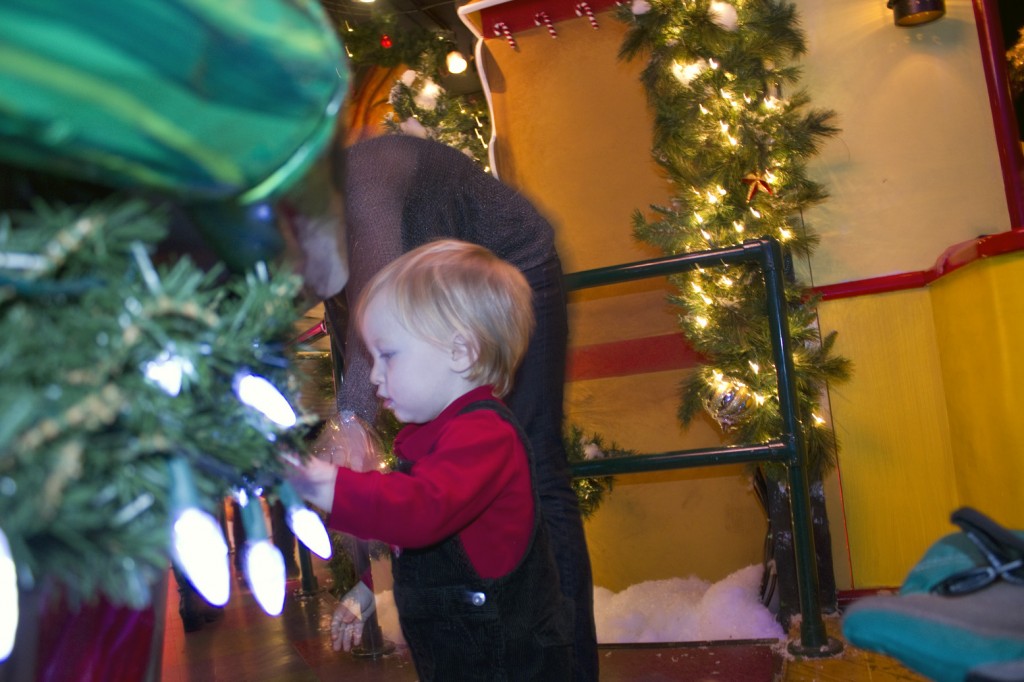 But the thing about kids is they grow. He enjoyed his first visit with Santa, but it was more an "ooh pretty lights" kind of enjoy. He still doesn't get Santa, but he gets trains! and music! and lights! and stars!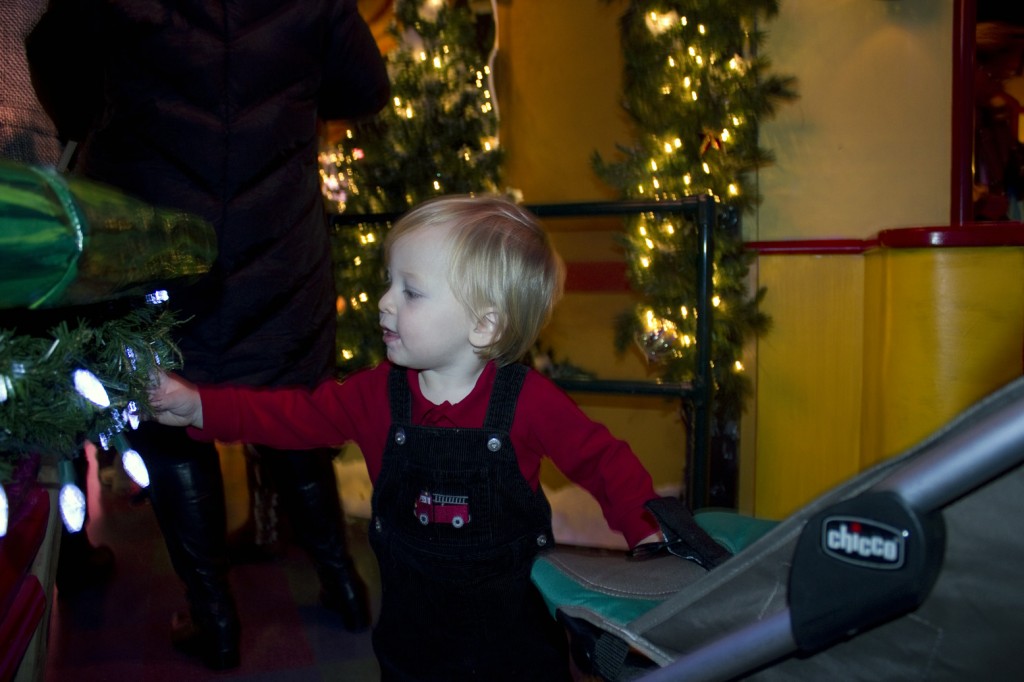 I think Simon could have watched the trains for hours. He is in love with the "Choo Choo" and cried when we left the giant train display.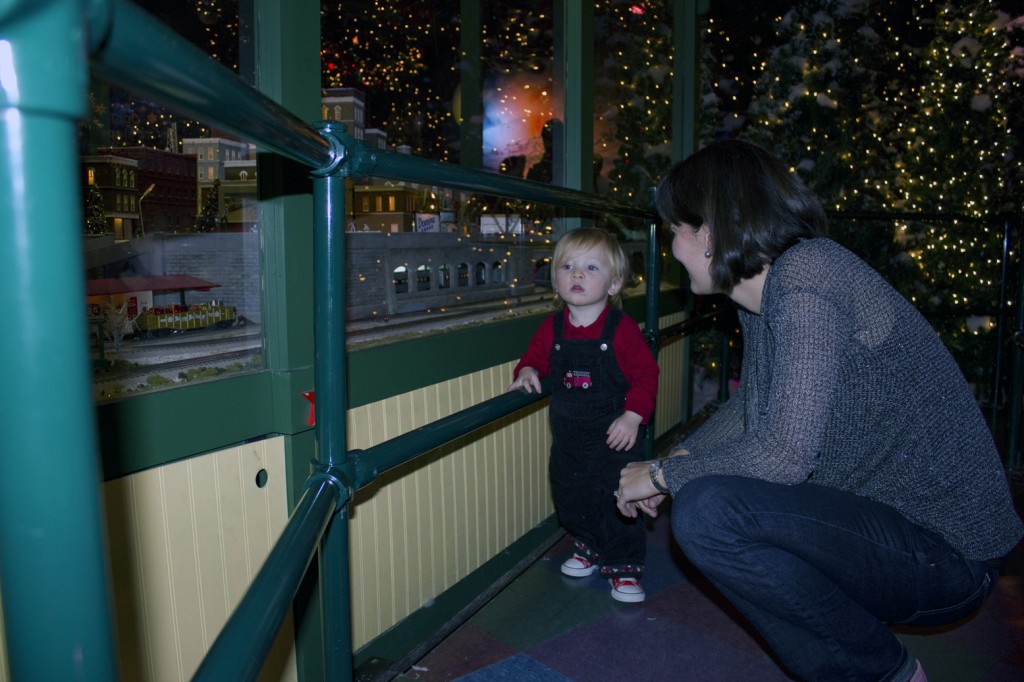 His other love is "TWINKLE" so with the star as the Macy's symbol he saw plenty of those.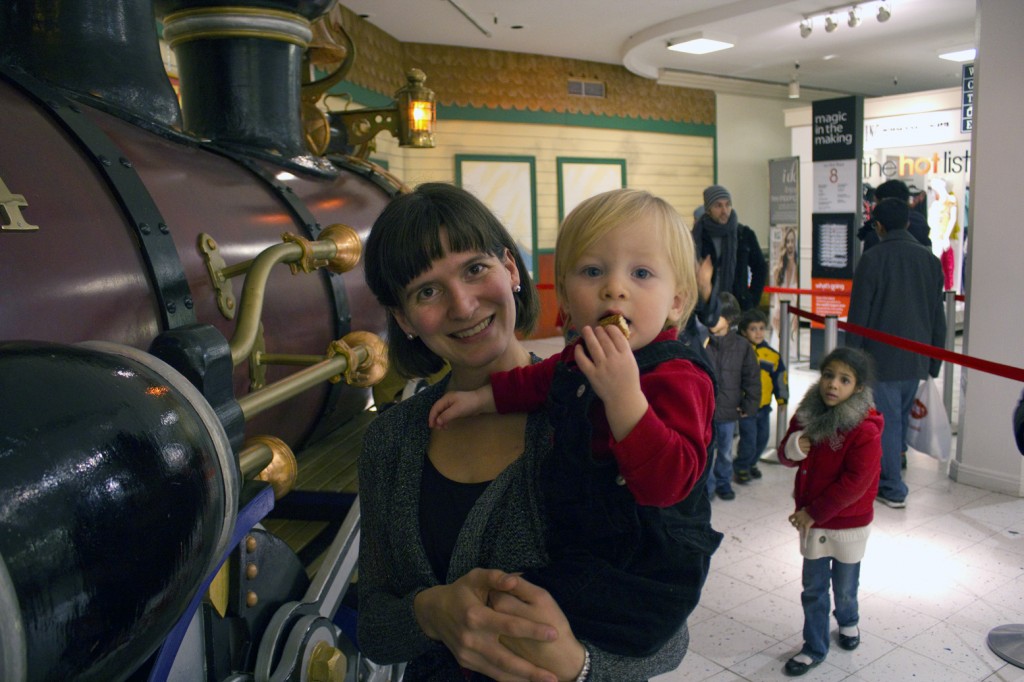 While we were waiting at the entrance to Santa's house the elf Melody gave Simon her jingle bell to hold. You can see it in his hands with Santa.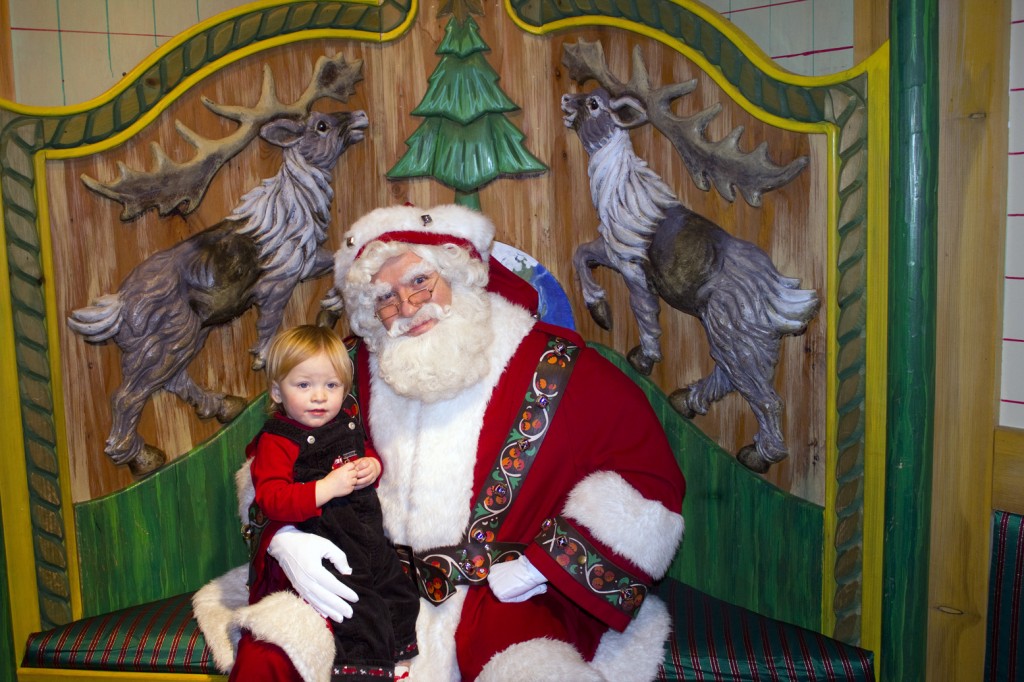 Santa brought out the shy side in Simon. But he sat on his lap and didn't cry. What's really funny is last years pictures are almost the same pose and expression.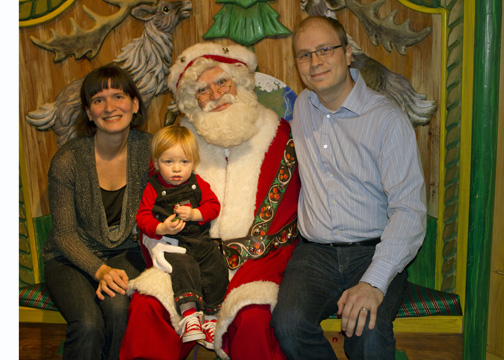 So Simon is big and talking now, but really not much changes. I think we have a Christmas tradition.