Months 4 and 5 were big one. And as we were in the midst of a month of crazy in June, I decided to do a combo post (May 11 – July10).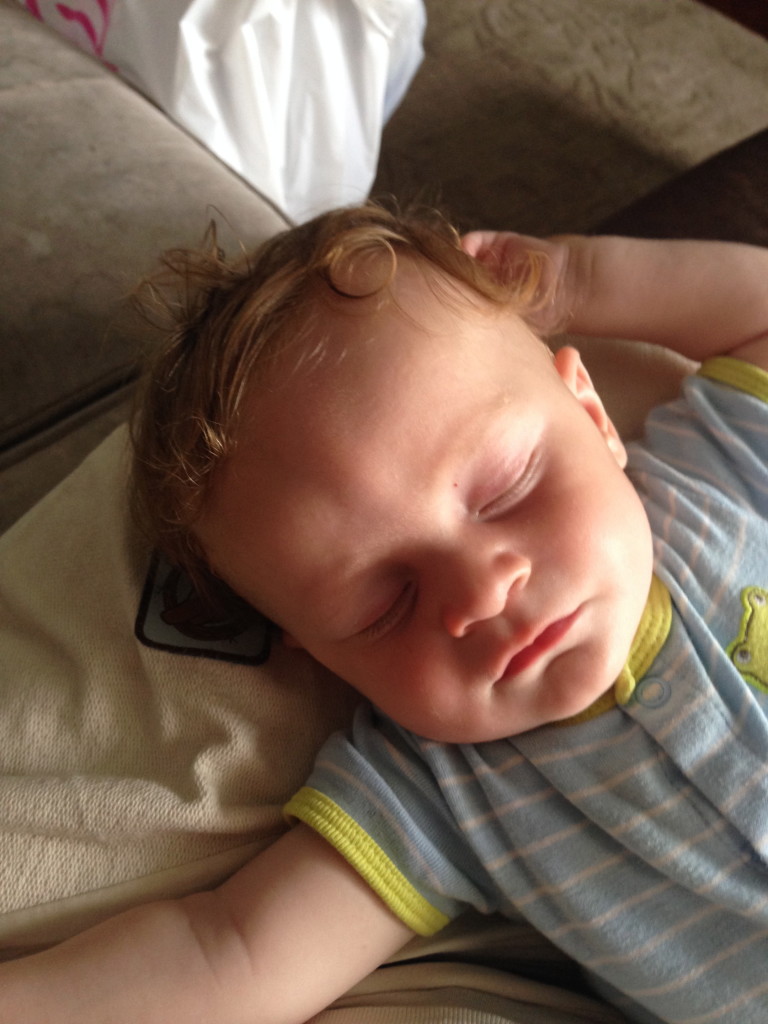 In this time frame we took SIX flights. Caleb was a dream on all of them mostly sleeping, especially on the two long flights for the LA trip.When he was awake he was happy or eating, so I'm glad this first intense travel experience was a good one. And on one of those legs I had both kids by myself!
Caleb got to go to Indiana twice to celebrate Aunt Emily and meet his great-grandma. The first trip was for the shower and the second for the wedding. In the middle of all this Caleb and I flew to LA to meet Rob for the Em.my Awards. This was Caleb's first pool, first beach, and first formal occasion.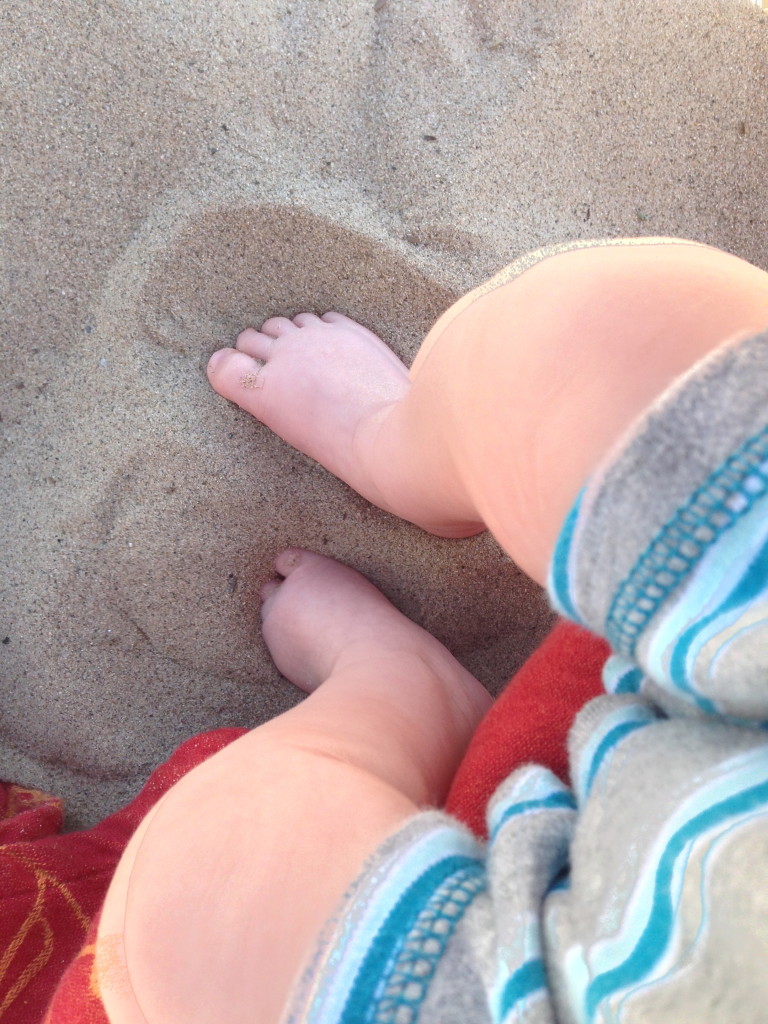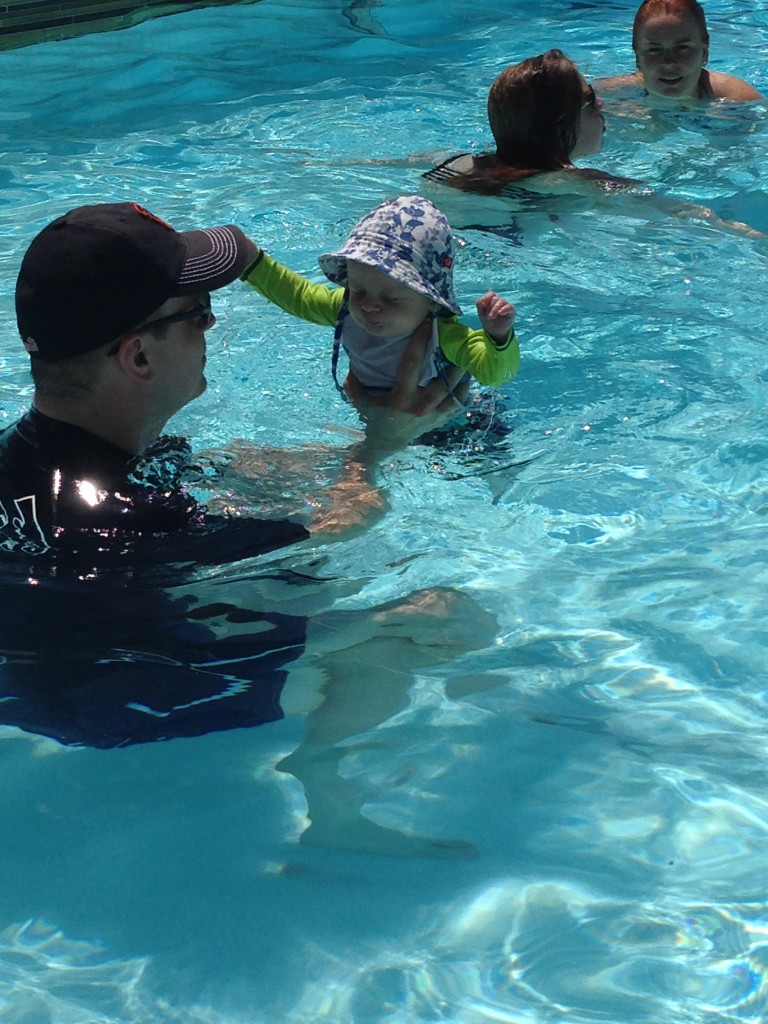 Months 4 and 5 were also the first carousel ride, first boat rides (Circle Line, Staten Island Ferry, and a deck boat), and first baseball game. Like I said we've been extraordinarily busy and I'm so glad things are slowing down.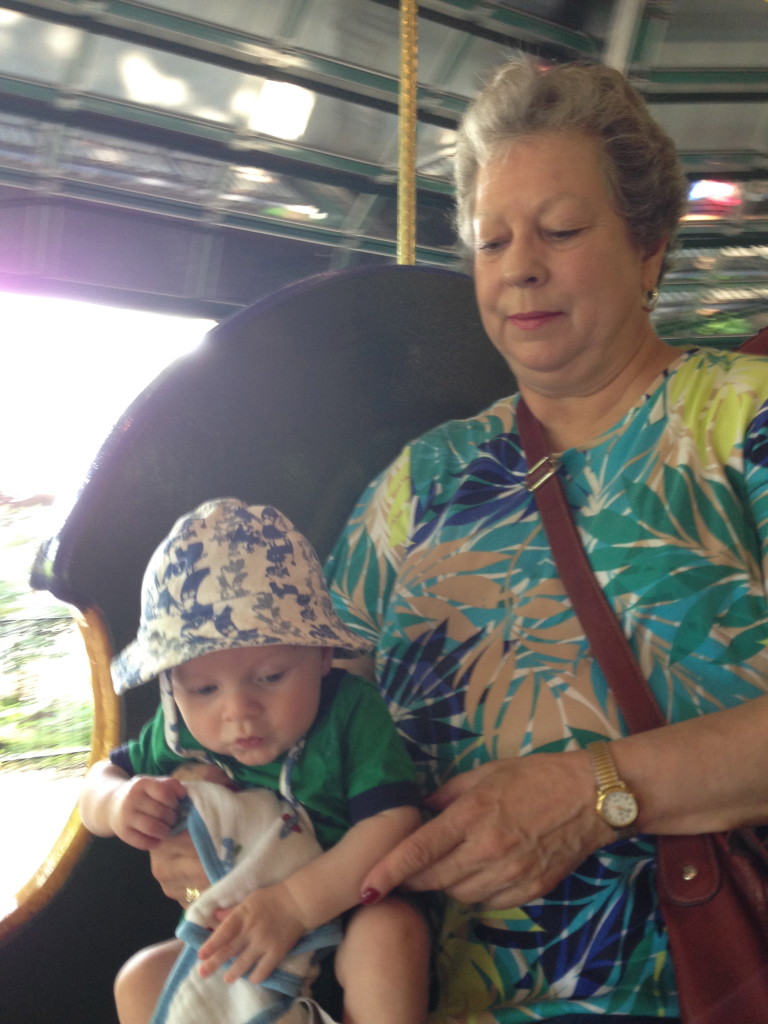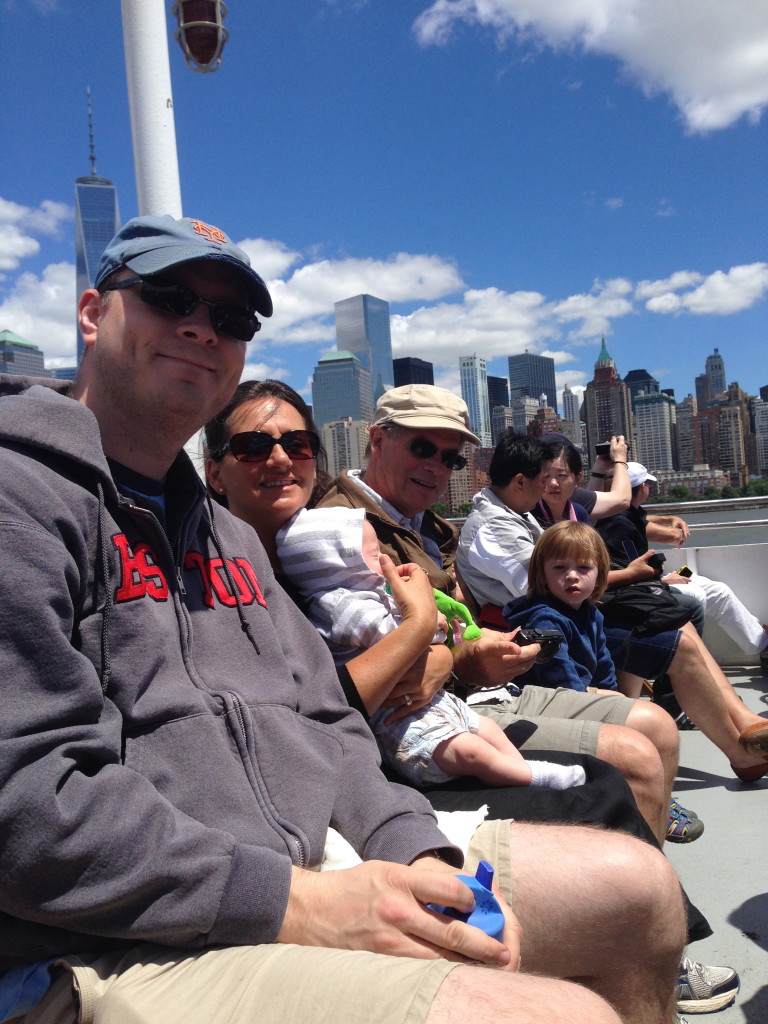 Just before the 4- month mark Caleb rolled consistently belly to back for about 3 days, then nothing. But just before the 5- month mark he started rolling BOTH directions, pivoting around on both belly and back, AND a poorly executed but there army crawl. He's so happy now that he can reach some of his toys. I think in another couple of weeks he'll be venturing off of his play mat.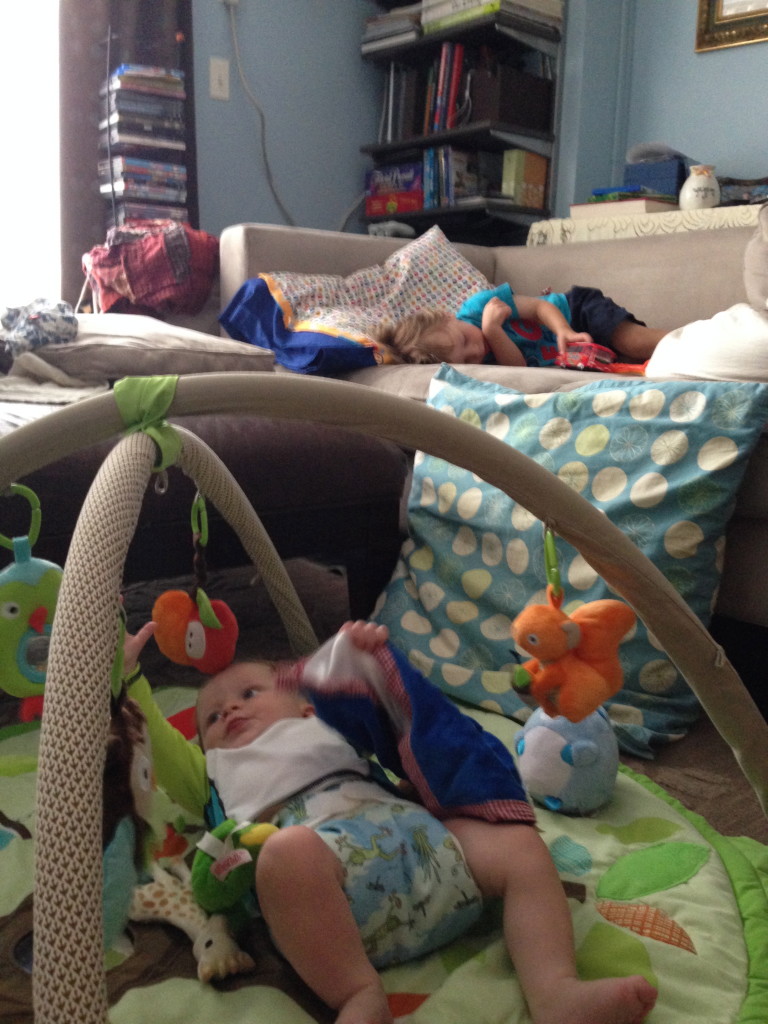 I am so glad we kept the play mat. Simon never really used it and just laid on a blanket, but when it didn't sell a few weeks ago I pulled it out again and Caleb is a fan of the hanging animals. The swing went away this week. He doesn't need it to sleep in and we wanted to reclaim the space. Borrowing a jumperoo is being mulled over and he doesn't NEED it, but it could be nice, but these things are HUGE. We picked one up at my mom's house for the week, and he liked it, but was a little small for it. So we'll see where we've landed on this one next month.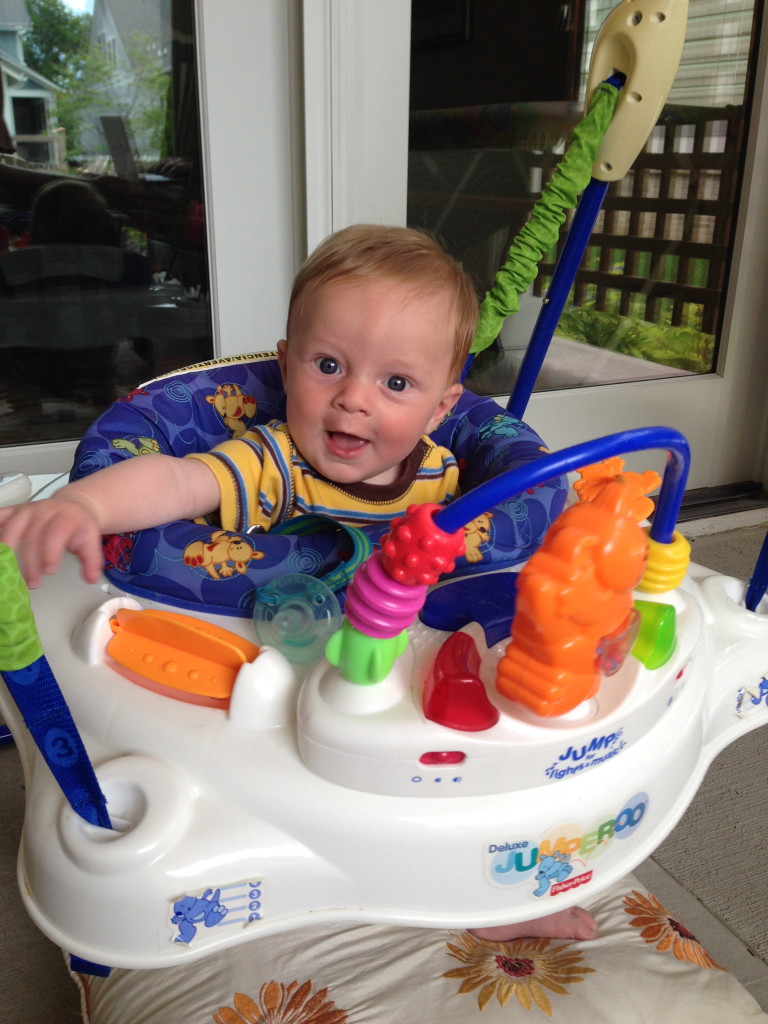 I'm perfecting a back carry. I'm ok with a Ruck but am liking the Double Hammock better. The Ergo/Kinderpack are still too big. The ring sling is great for short trips. We're also using the stroller more since the heat and humidity make babywearing sweaty. Caleb is now too big for the carseat insert in the Uppa.baby, but a little small without it. It works, and I'm loving the double stroller (we added a rumble seat). I do wish the second seat reclined, but in a couple of months Caleb should be sitting well enough to sit there so Simon can keep rocking the stroller nap.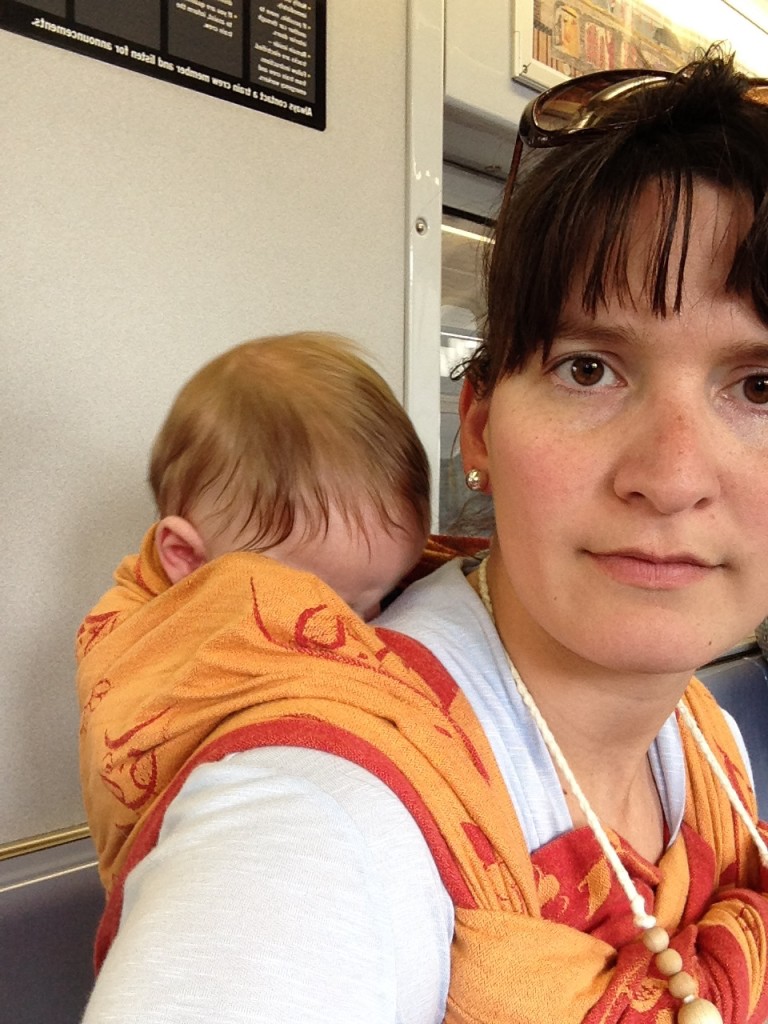 Caleb is still napping pretty well with one long (1-2 hours) nap in the morning and then 2 or 3 shorter (20-60 minute) naps in the afternoon. However the long nap really only works in a dark quiet place, like the bed. This isn't so awesome for a second child in a family who is often on the go, but we're working with it. He will sleep in a carrier or the stroller, but it's not as solid.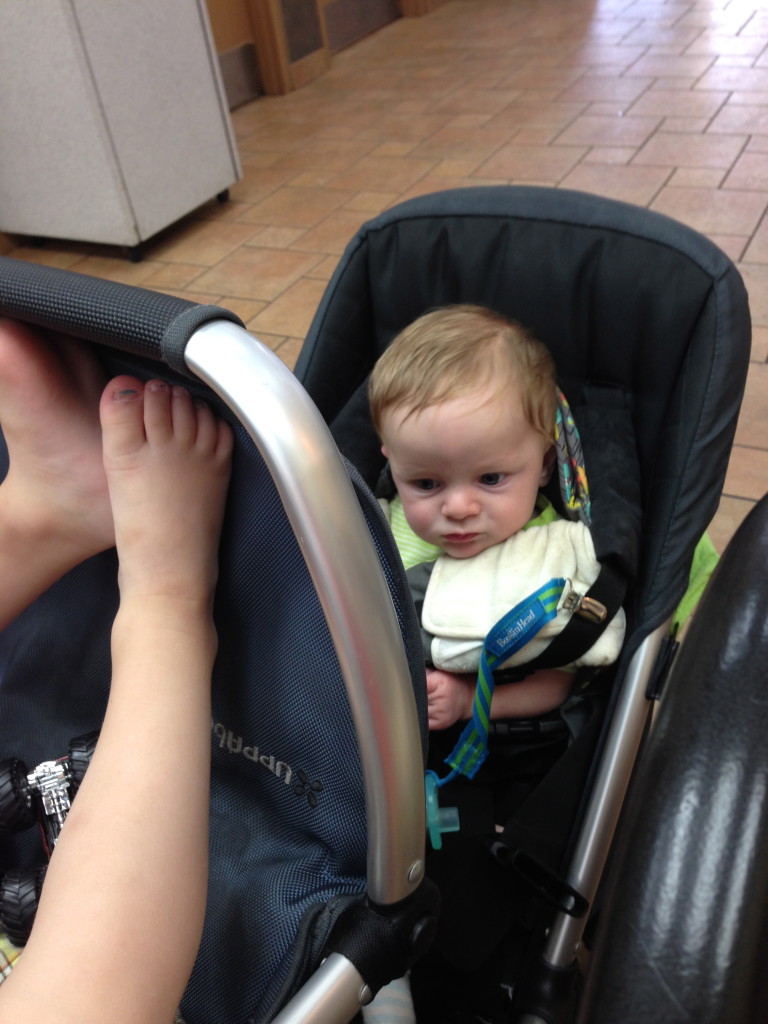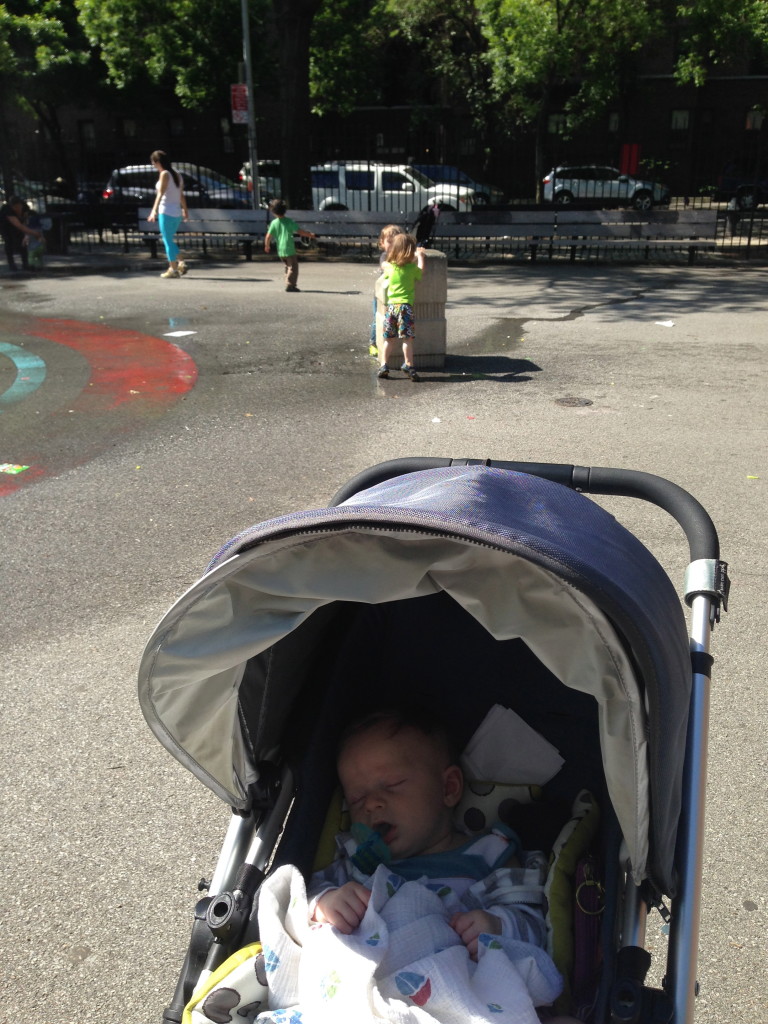 Overnight sleep is about the same. I think at around 4 months we got an earlier wake-up so now it's 8-midnight, then up around 2:30 for about an hour, I'm mostly co-sleeping from 2:30 on and not really paying attention to how continuous the nursing is. Around 5 or 6 I move him back to the bassinet where he stays until 7 most mornings.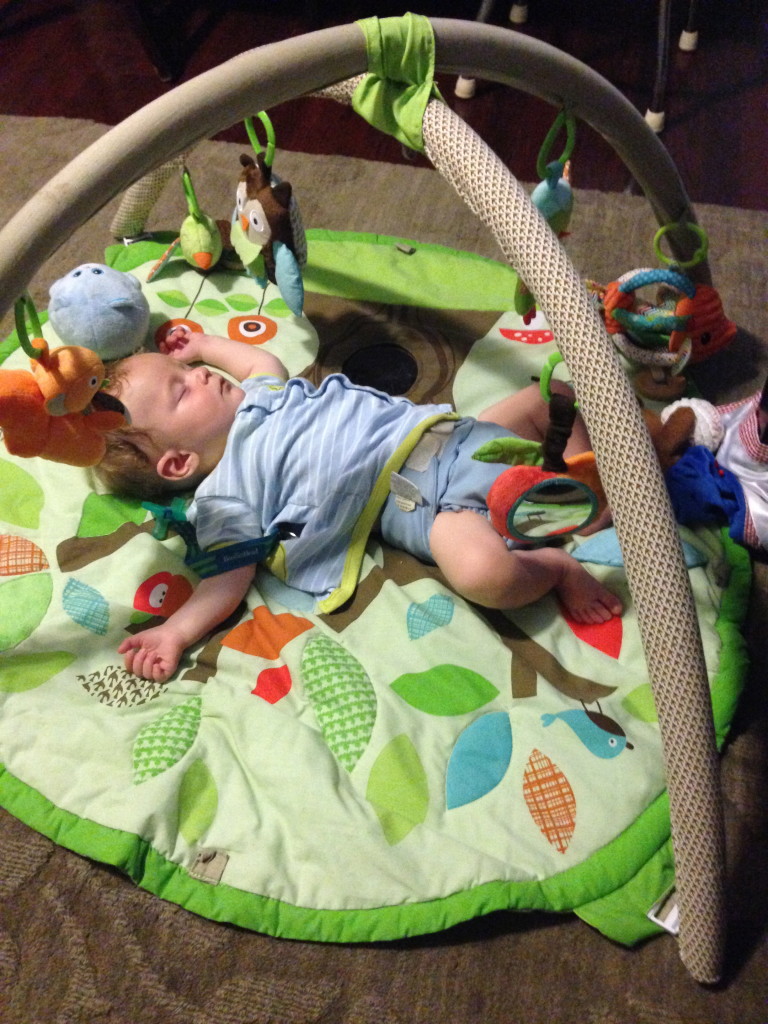 I assume all is going well with nursing. At the 4-month check he weighed in at 12 lbs. 9 oz. which isn't a huge gain (1.5 lbs in 2 months) but not abysmal. I'm trying really hard not to worry because it seems I have another kid on his own growth curve. And he will be fine. The big difference in eating with Caleb, is that he will take a bottle. It still amazes me every week when I get home from the babysitter day and he's taken all the bottles (I leave 2 oz bottles). This will make the much anticipated daycare less stressful.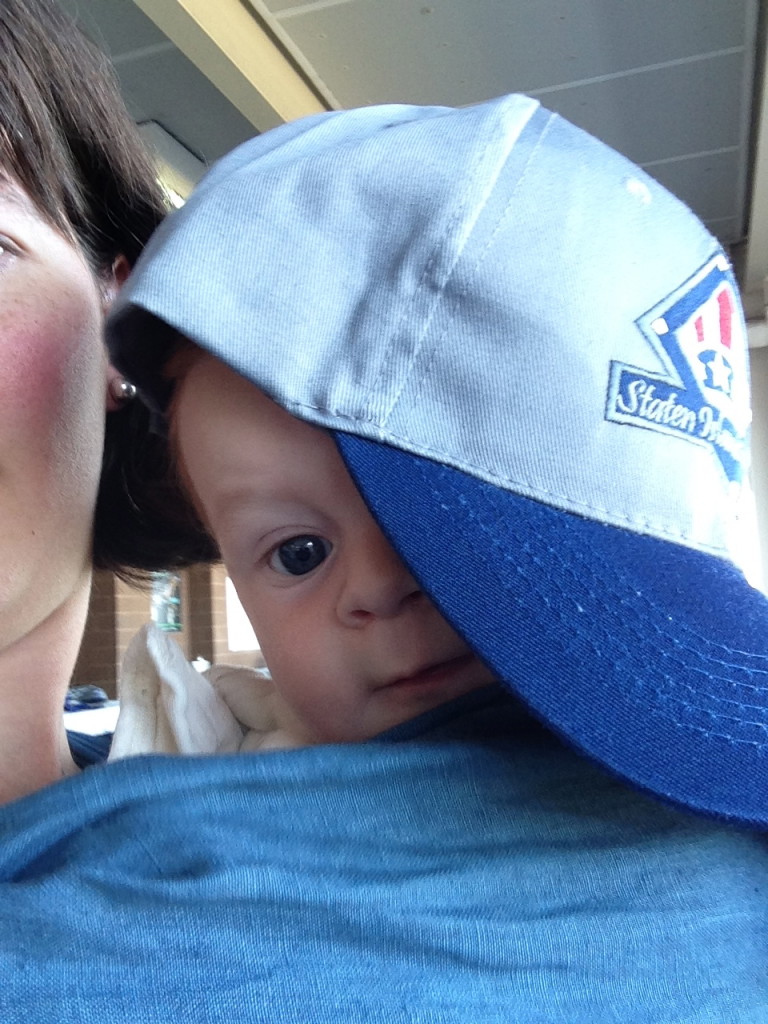 Caleb loves kisses and having us close to his face, which is good because Simon is always messing with him. But there are so many smiles and laughs and the highest pitch squeal of glee I've ever heard. And he knows when we've stopped paying attention to him and demands it. This is making working from home quite difficult, but I will never regret staying home with him for the first 6 months.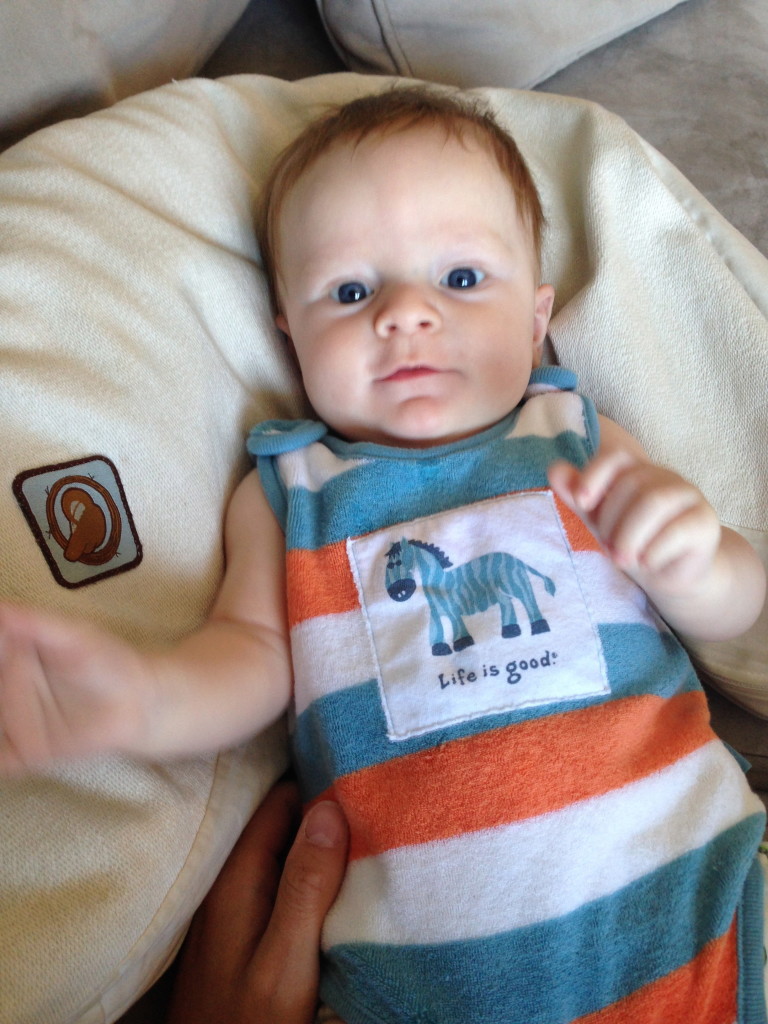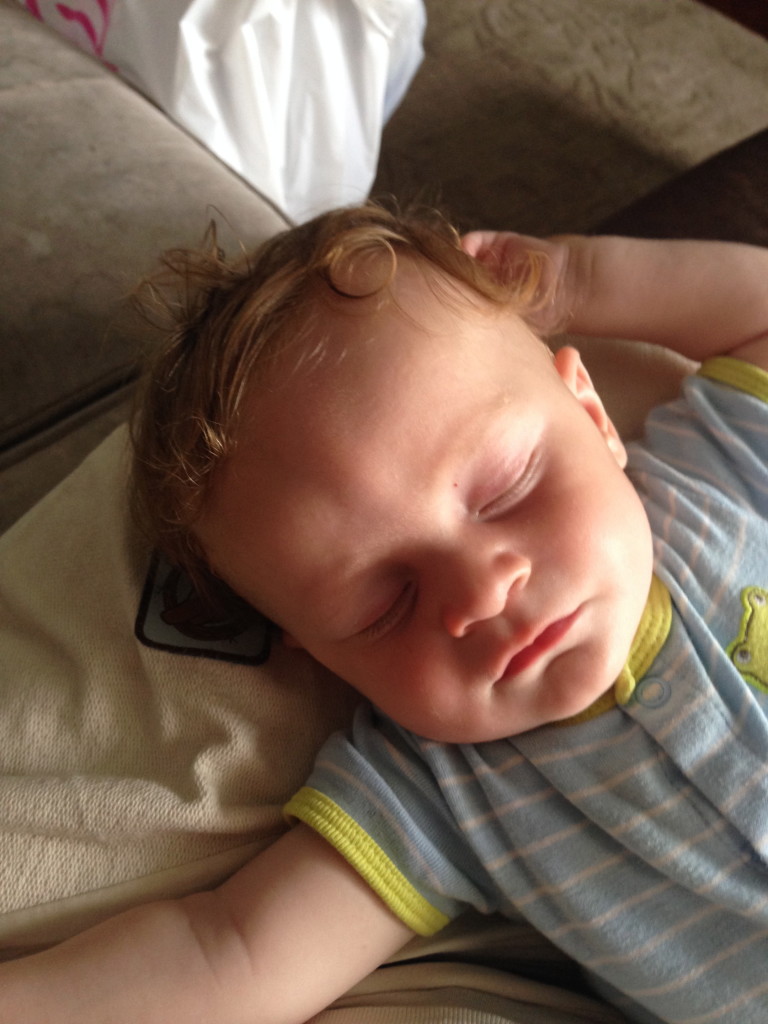 He is an awesome little guy. And Oh! his hair! I love it.