Halloween is the start of the most wonderful time of the year. It's in FALL and so much fun. Then we move in to Thanksgiving and Christmas, so what's not to love. Building costumes has become a bit of a challenge for us to try and out-do ourselves. I think the Tardis or 2012 might be my favorite. Rob is still quite proud of the proton pack that came with last year's Ghostbusters, that costume was a bit of reuse from 2011's Marshmallow Man. And this year we recycled the Ninja Turtle shell from 2013. We aren't geeks at all when it comes to costumes….
So without further ado – This year's Super Mario Brothers costumes for the who family.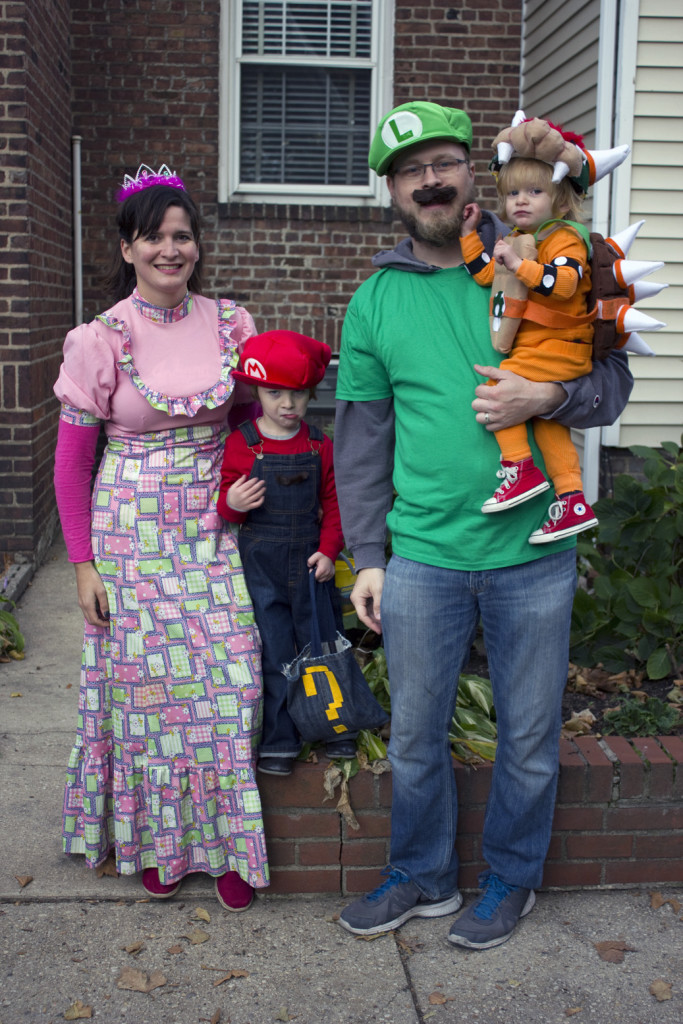 Funniest moment of the night when a little boy, dressed as a puppy, about Caleb's age, saw Bowser, screamed and ran the opposite direction.
This slideshow requires JavaScript.
For extra fun, here are some pre-kid costumes. 2007 Rainbow Brite at work; 2010 at a Halloween Party and about 3 weeks pregnant with Simon..