Another installment of House Tour Tuesday! Last fall I finally nailed down a major culprit as to why I never looked great in the bathroom mirror. The color reflecting off of the bright green walls (a color I loved eight years ago) and the yellow light was doing nothing for me. So paint!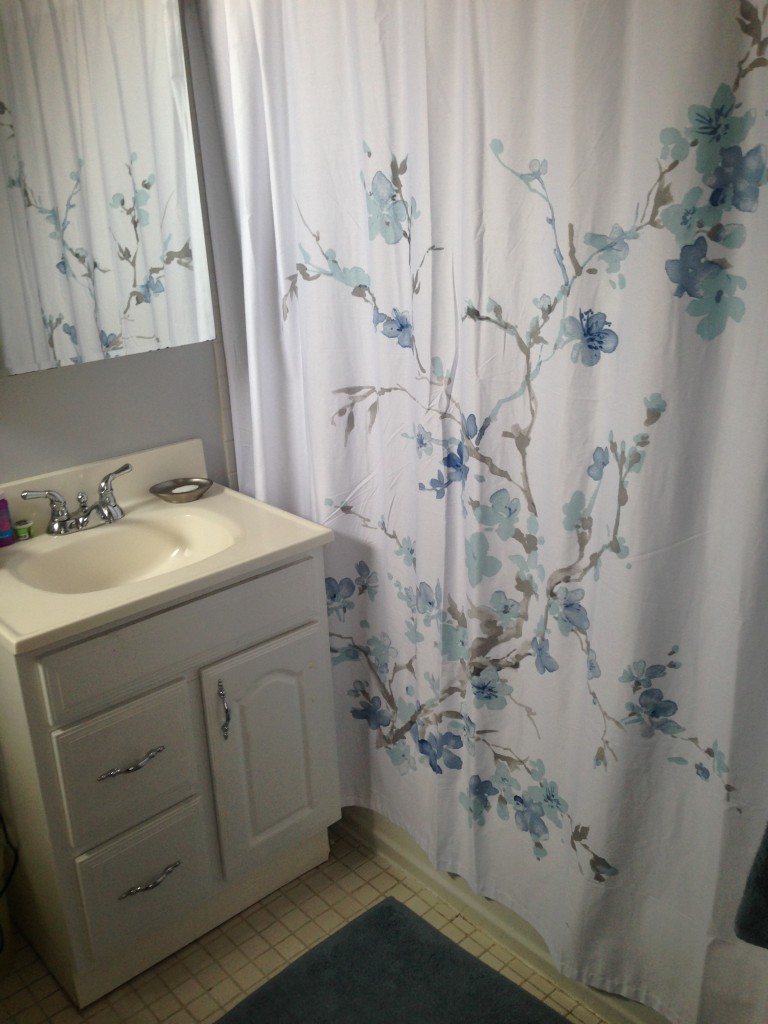 My mom visited in October and we painted together. I chose a cool gray color for the walls and we decided to paint the ceiling the same color. We got a new shower curtain. Something about upgrading to a fabric curtain instead of vinyl feels grown-up. We got a new bath mat and wash clothes that match the curtain.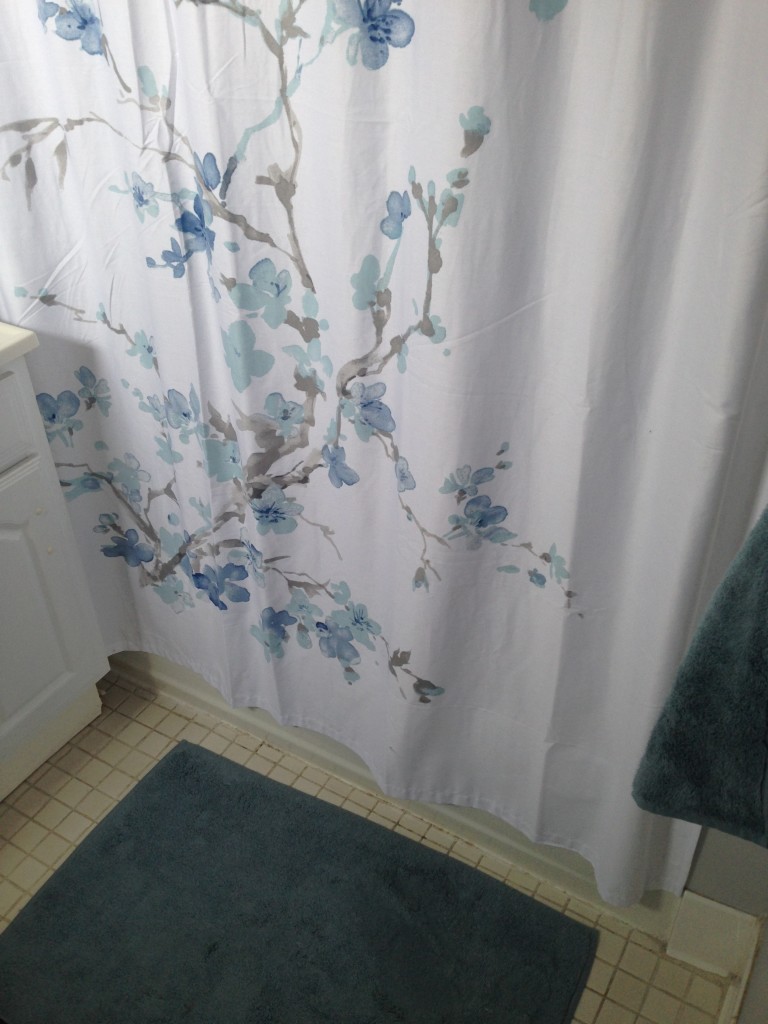 I updated to a stainless accessories from the brown and olive. A new soap dish and tumbler.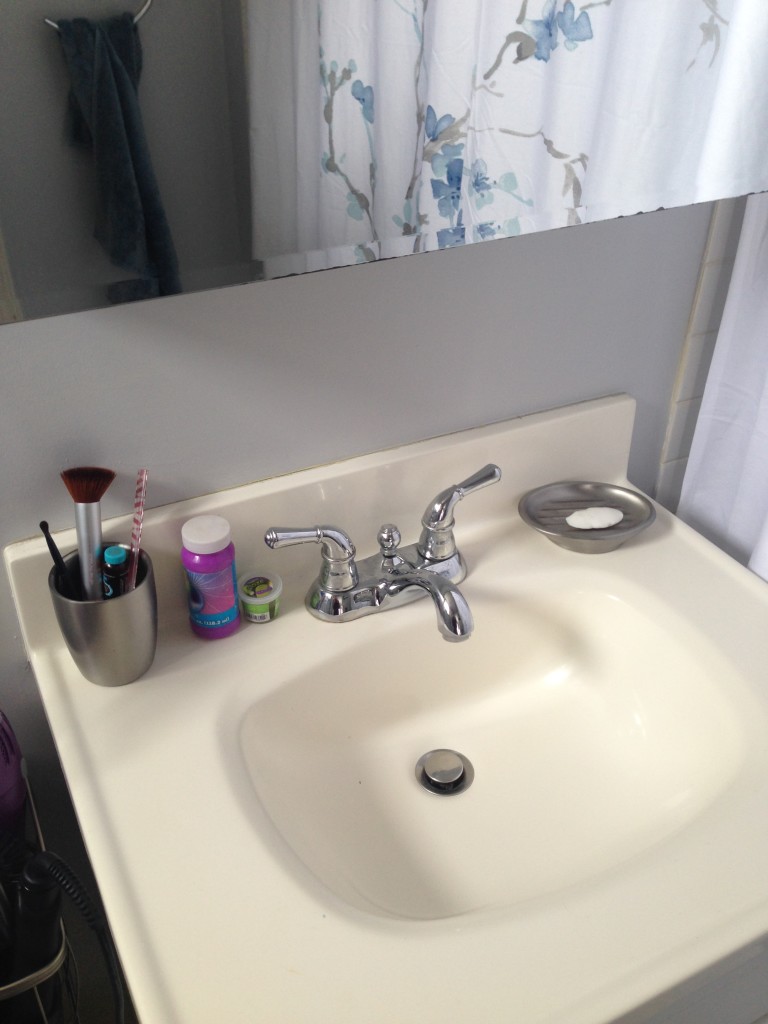 Nesting kitchen baskets are working well to hold extra wash clothes and toiletries.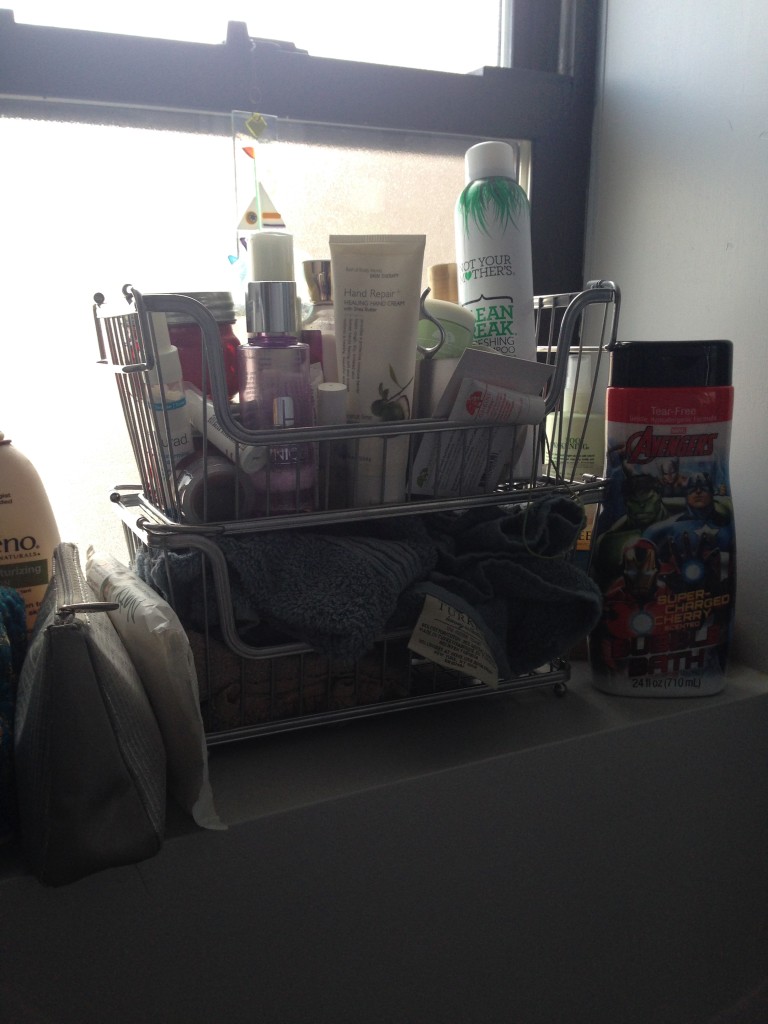 My favorite solution is this over the tank magazine rack as storage for my hair dryer and flat iron. The old brown ceramic tumbler is good for hot iron storage.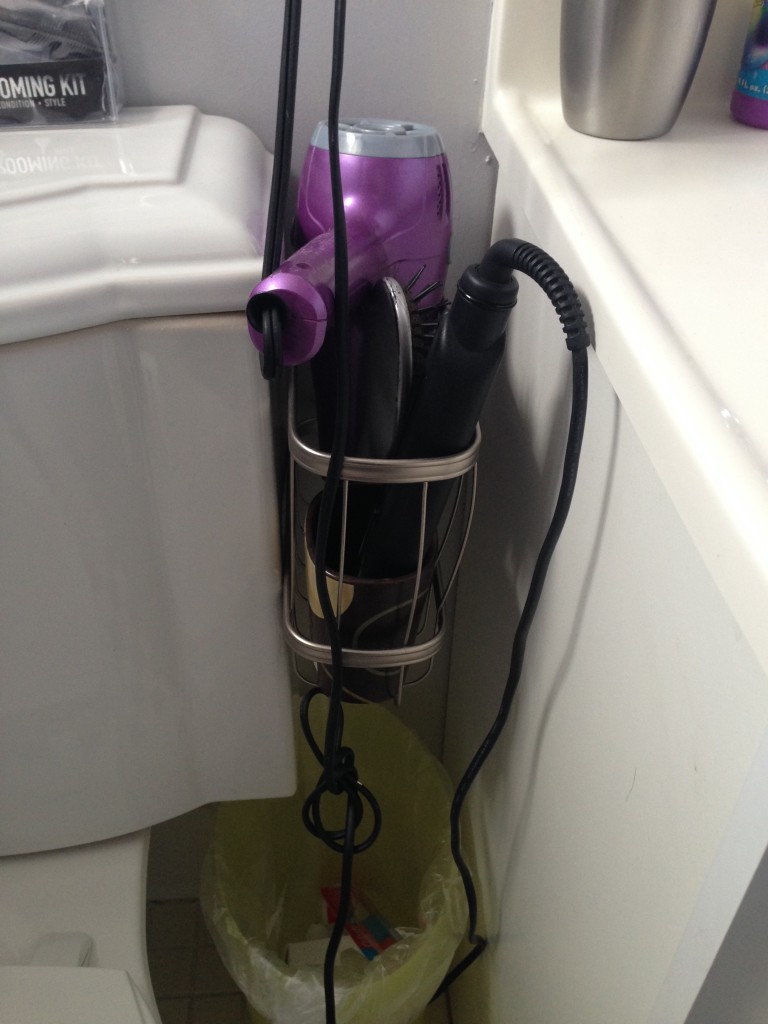 A $5 door mirror gives me my first full length mirror in a decade. While I was away last month Rob did the final touch which was purchasing daylight spectrum bulbs to get rid of the yellow cast. It's a whole new room.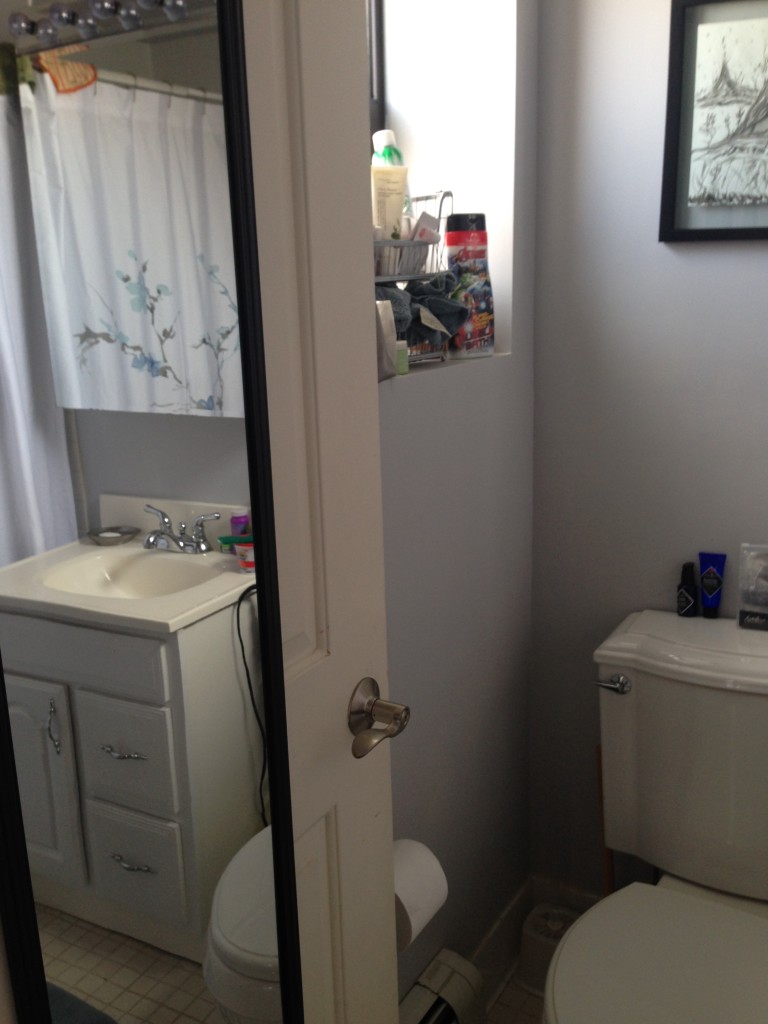 You can see a shot of the before in one of my first home posts and the most recent iteration about a minute and a half in on this house tour video.