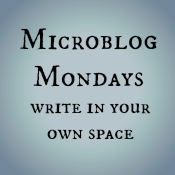 Nine months ago today I gave birth. The post I planned for today was to finally finish and post one of the drafts about recovery from birth, the physical and emotional. I have one draft from 3 years ago and one from 8 months ago. I thought nine months would be fitting. But I haven't had the energy to go there. What I should have done is post my six week recovery post I wrote after Caleb, but I was waiting to take a picture I never took. And those words now are inadequate to describe where we are. I'm not sure why this is a post I can't write. Maybe I still have too much to process or maybe it's that I've moved on and that story doesn't need to be told.
What I have learned is that the birth stories as I've told them are mine. The boys feature prominently but those stories are about me. From their perspective the story goes something like this, "Mommy and Daddy went to the hospital and I was born. They loved me very much." Maybe one day the post about recovery will need to be written and maybe not.
But today Caleb is nine months old and he just learned to clap.